Every season we have certain trends that literally make us go wow. That could be because the design is so captivating and also because we wonder why did this not come about earlier. Even in prints and weaves the reaction is quite the same. Now the latest trend in blouses is the famous Taj Mahal blouses. The monument of love that has been around for ages replicated in saree blouses! Wow!! Why was it not thought of earlier?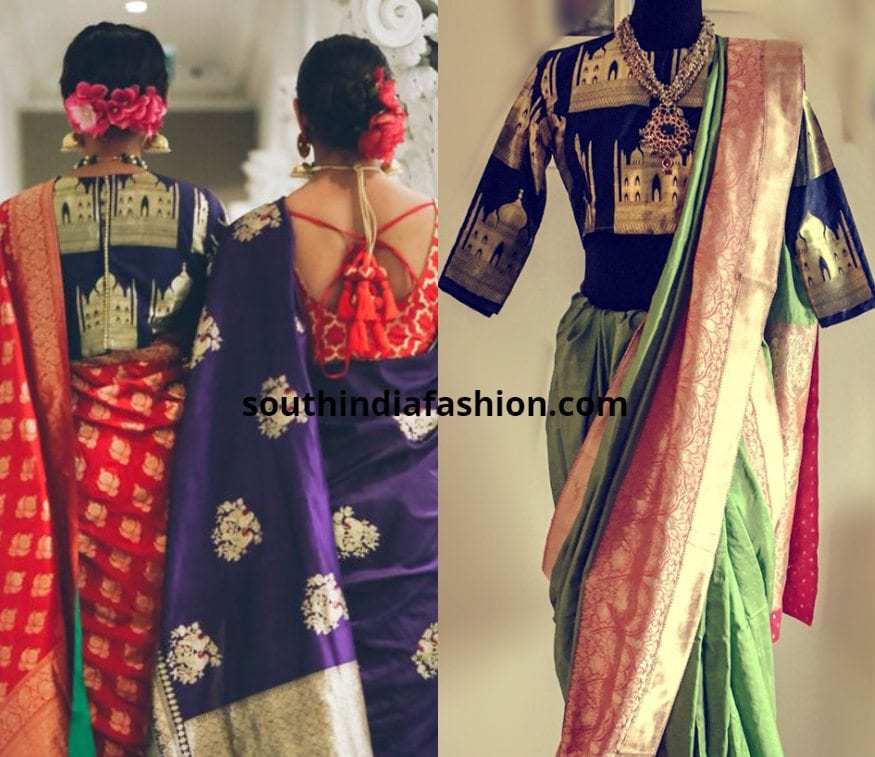 These Taj Mahal blouses are perfect for everyone who loves wearing the "in trend" stuff. We know of designs and patterns being the rage, but Taj Mahal blouses are making steady way to take one of the top spots. So how does it look like to wear a Taj Mahal blouse? Isn't the print too big? Will it suit? What kind of fabric does it normally come in? Well these would be the first set of questions in your mind.
Well, the prints on the Taj Mahal blouse is not as large as you think it is. It is a little bigger than the heavy buttas or the paisley prints that come in brocade. Also Taj Mahal blouses predominantly are on brocade fabric or light silk. Since these comes in very traditional fabrics, the next query what you can pair these Taj Mahal blouses with is sorted out. You can wear them with a heavy Banarasi saree or a Kanjeevaram saree too. In case of wearing it with a Kanjeevaram saree try to choose a saree which has a gold zari border or maybe pair it up with a border color blouse.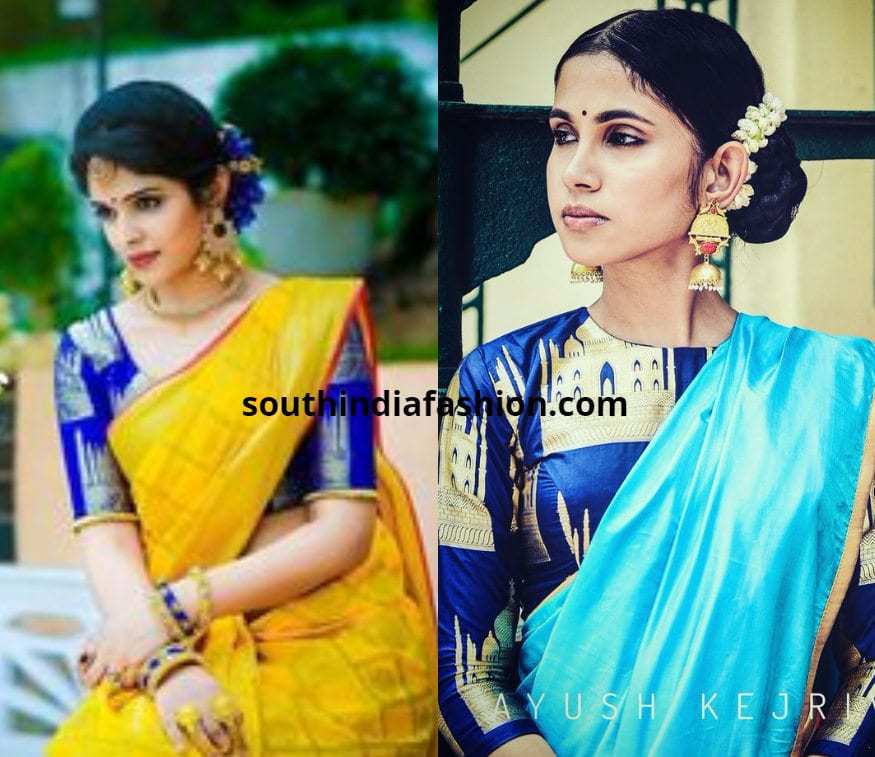 The easy way to take full advantage of this vintage print would be to do a high neck or a boat neck blouse with three quarters or elbow length sleeves. This shows off the prints extremely well. If you are not one of those who likes to wear larger prints, then go for a simpler blouse and add this Taj Mahal fabric for your sleeves. This would give an interesting dimension.  You can also have Taj Mahal embroidered on your blouse to keep up with the trend, in your own way though.
So whichever way you want, the deal is that you need to pick up these Taj Mahal blouses. They are trendy, beautiful and reminds us all of how love can conquer all!!
Pics Courtesy: Ayush Kejriwal & Pinterest