Kurtis are so much in fashion these days. Every girl is crazy about having different varieties of kurtis in their fashion closet. After seeing...
Do you have beautiful dupattas lying waste in your wardrobe? Well, it happens, when we no longer wear the salwar kameez due to reasons...
When it comes to sarees each of us have a different taste. Some of you might tend to go with starchy cottons while some...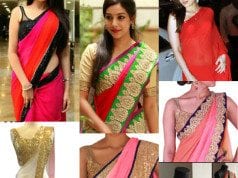 It is not always necessary to spend a fortune to get a designer saree. There are many ways in which you can design a...
We all have a bunch of sarees of our mothers and grandmothers that are too old to be used but too precious to be...