When it comes to sarees each of us have a different taste. Some of you might tend to go with starchy cottons while some of you might prefer the grandeur of silk. There are also a few of us who prefer those very light weight fabrics that drape around like a dream. To hold the drape in place these light weight sarees have work done in the borders. So what better than having twinkly mirrors in the borders? Mirror work sarees are a must have.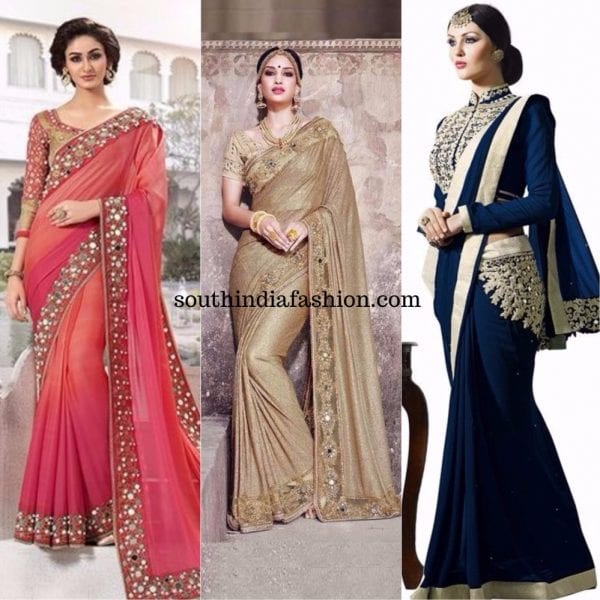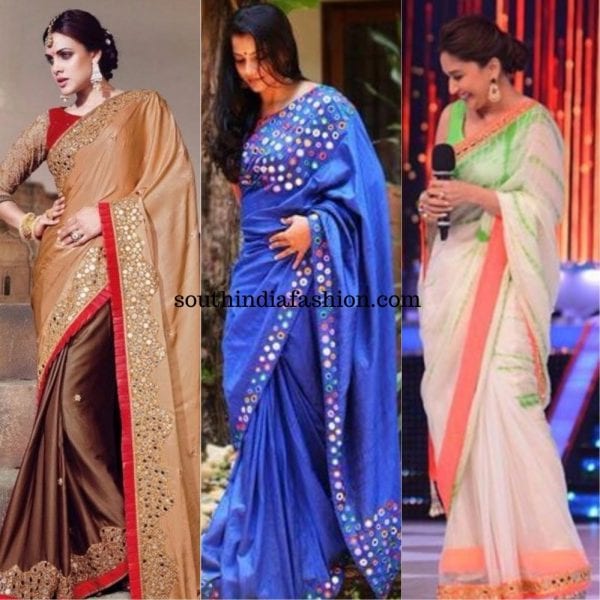 Mirror work sarees are a wonderful addition to your wardrobe. The best thing about mirror work is that, it can blend into all kind of fabrics right from cotton to chiffon to silk. It can easily glam up a plain saree and hence a favorite with all those who tend to go with minimalistic fancy kind of sarees. Also mirror work can be made so elaborate that it can make the saree look really grand. You can always have fancy mirror shapes and extensive thread work done to perk up your saree.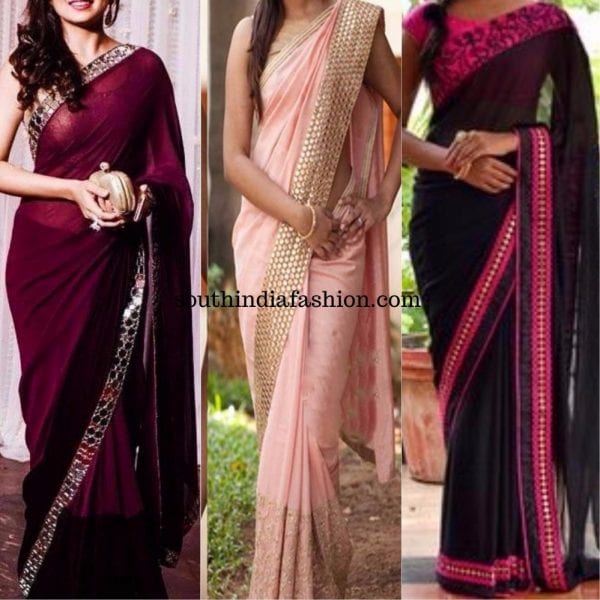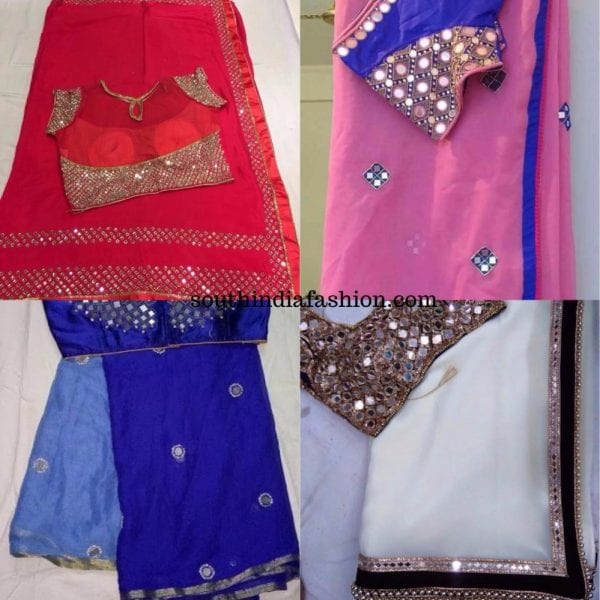 Mirror work sarees can also be an easy DIY project. How to make a DIY mirror work saree? There are many ways to go about it. All you need is a plain saree. In that decide how you want your mirrors to be. Is it just a border or do you want a sprinkling of mirrors all over the saree or are you looking for a particular pattern? In case of just a border buy a readymade border with mirrors and attach to your plain saree. If you are an expert at embroidery you can always attach mirrors with thread work weaved across it in a beautiful pattern. Else there is fabric glue that can help you here!!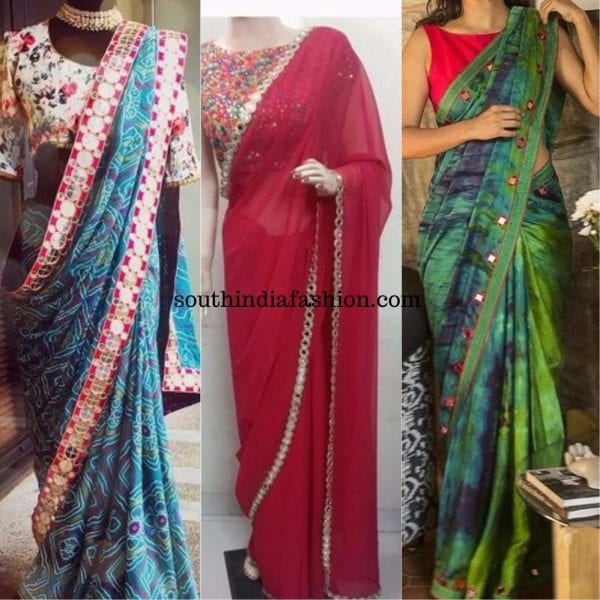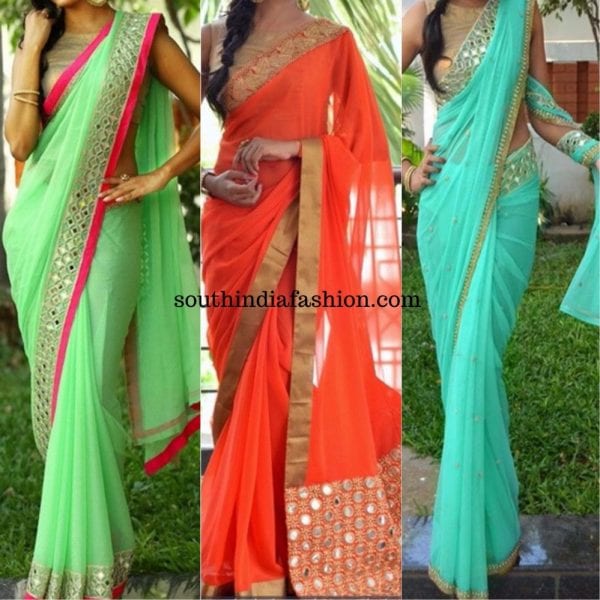 Pair up a mirror work saree with a plain blouse in case of extensive work or even a mirror work blouse for added effect.  Any kind of jewelry will go with these sarees depending on the kind and color of thread you have used and the fabric of the saree. Gone are the days when mirror work sarees were only for dandiya. Flaunt it any season!!