If there is one easy way to breathe life into your existing wardrobe to elevate it, it's through jewellery! No matter what trend change happens every year, there is something about traditional jewellery that never goes out of style. It is one of the most sustainable options in your closet, ready to be styled with different outfits. And while there are numerous stores that offer a steal price on imitation traditional jewellery collection, it is important to buy from the best ones.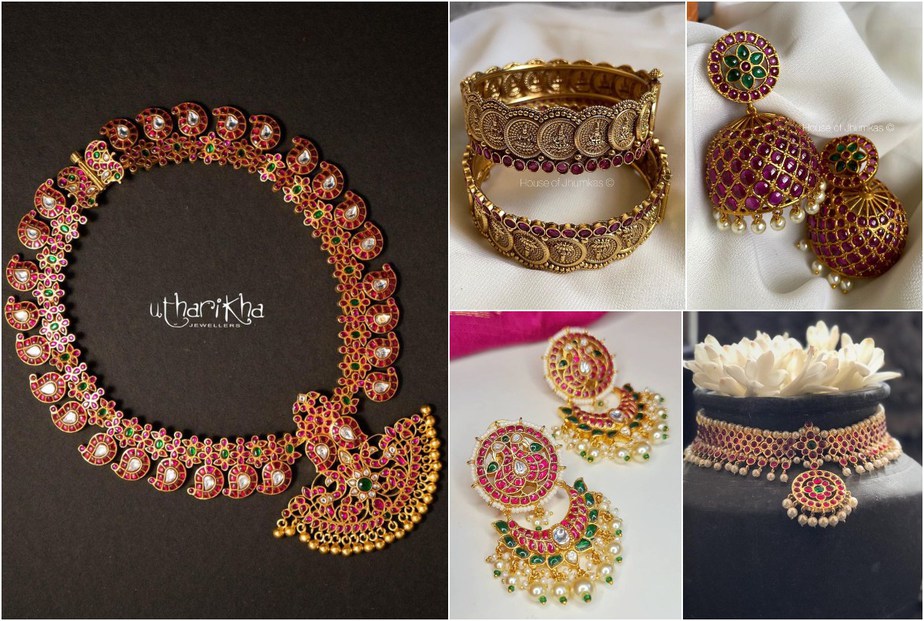 And we have some of the most amazing Instagram stores that have some stunning traditional jewellery collections. Check out these stores –
Tribe by Amrapali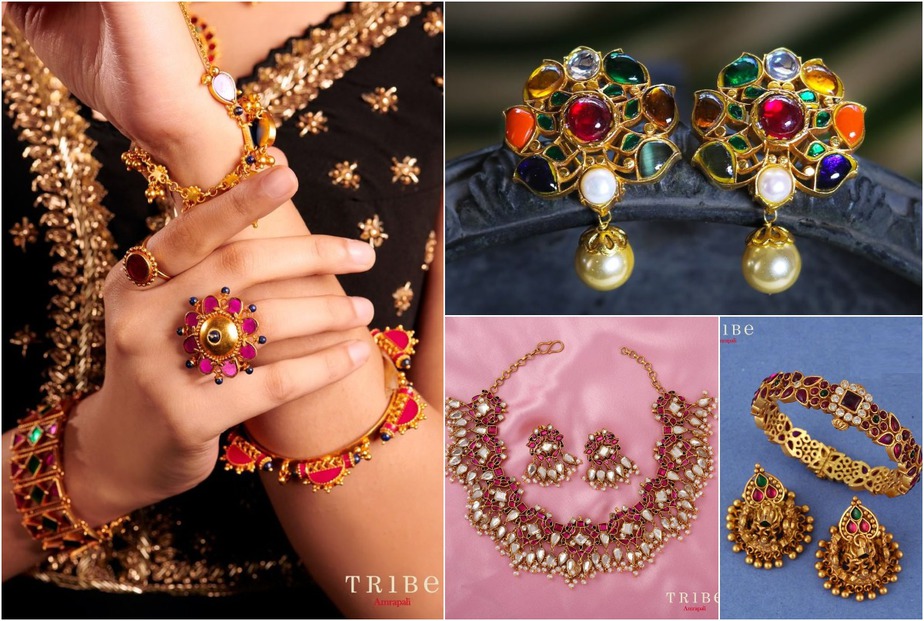 Tribe by Amrapali is one amazing Instagram store that has a variety of traditional jewellery pieces in its collection. This brand is a stylish blend of both contemporary and traditional which elevates its beauty. They have various categories of jewellery from necklaces, bangles, earrings, and so much more to choose from. If your style is chic, then you must visit their Instagram store by clicking here!
Chaandi
Chaandi is a place, where just like its name you will find a wide silver traditional jewellery collection to choose from. From German silver to 9.25 silver with a gold finish, you will find some stunning chokers and other accessories. If you love the rustic finished jewellery, then click here to check out their amazing collection!
House of Jhumkas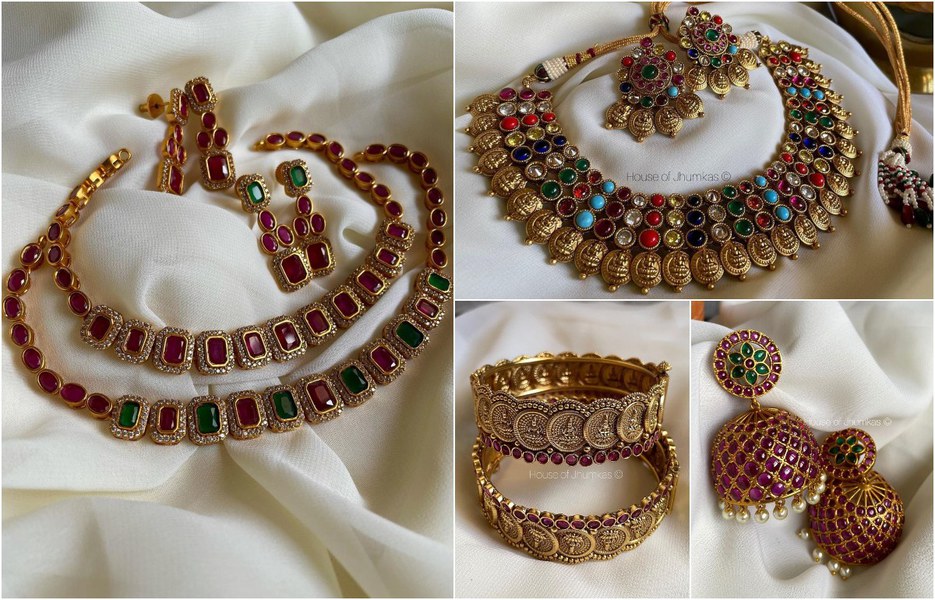 House of Jhumkas has a stunning traditional jewellery collection that is perfect for anyone! This Instagram store has great designs that are slightly inspired by temple jewellery. You must check out the store to explore their collection by clicking here!
Aabharanam
Amalgamating old-world charm with all that is new styles, Aabharanam gives you traditional feels! Loaded with the charm of Kemp stones which is widely popular in South India, this brand is sure to steal your heart. It is ideal for those looking for some on-point traditional finds. Click here to check it out!
PraDe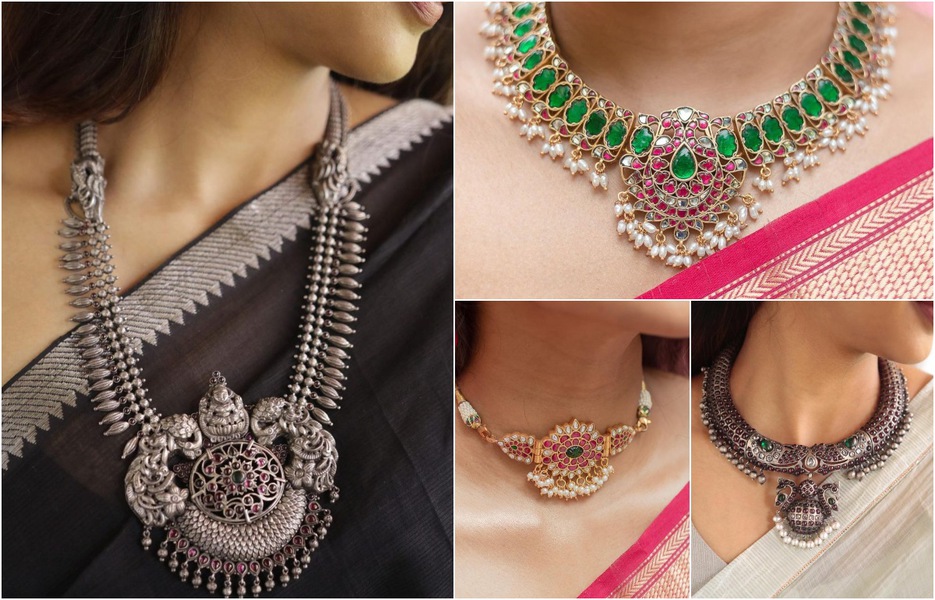 Another winner in making contemporary silver-based jewellery accessible! PraDe has such an amazing silver traditional jewellery collection that you are sure to love them all. They have authentic gold jewellery designs in silver that are sure to blow your mind! Check them out here!
Daivik
Daivik is a full blown chic meets traditional jewellery store! The stunning blend of traditional jewellery collection with a minimalistic approach is what makes this Instagram store our favorite. From stunning guttapusalu necklaces to chokers and bangles, this brand has it all! Check them out here!
Utharikha
If you are on the lookout for statement jewellery, this label is one you will want to check out. Whether it's for a wedding or a festive occasion, these standout pieces will make heads turn wherever you go.  Check out this Instagram store by clicking here!
Rajatamaya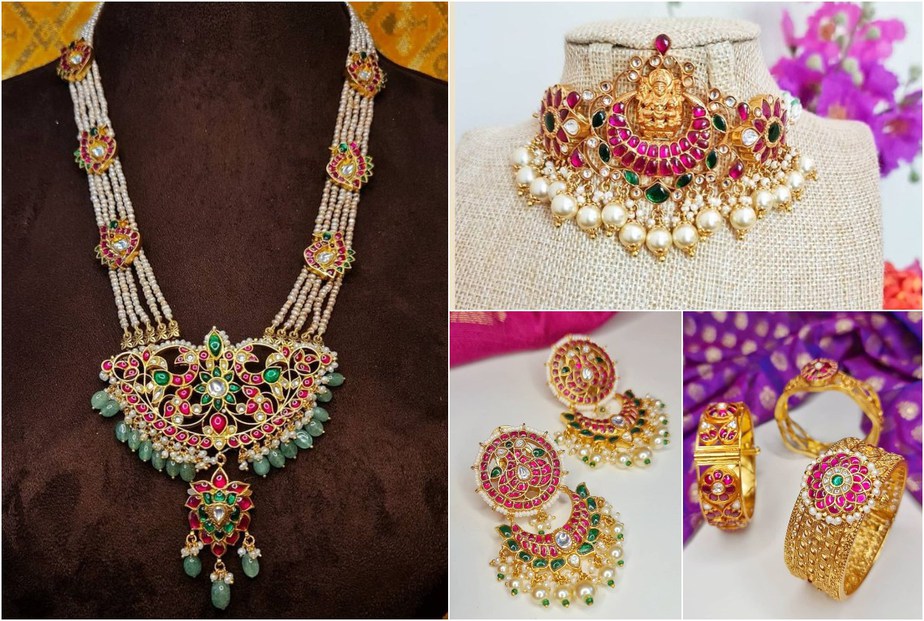 A traditional brand with semi-precious stones and pearls that are sure to melt your heart! Rajatamaya is sure to be your favorite stop to buy the most gorgeous-looking traditional jewellery collection. Visit their page and explore more by clicking here!
So, whatever be your budget, the endless semi-precious, gold-plated, and new-age chic varieties mean there is something for just about everyone! Let us know which of these are your favorites?