We love our tresses and love styling them even more! But with shampoo, pollution, heat from straightening and curling irons, hair gets damaged. Whatever the reason, we all crave for healthy, soft and manageable hair. Oiling and shampooing hair is important, and so is using conditioners and hair serums. Hair serums help to boost your hair towards a natural and healthy life. Store-bought hair serums are tiny bottles that could cause holes in your pockets! That's where homemade hair serums come into the picture. They are natural, homemade and cost-efficient and can solve all your hair problems!
Check out these DIY pre and post shampoo hair serums for lustrous and healthy hair –
Frizzy Hair
1/4th Bowl – Aloe Vera Gel
2 Tablespoon – Coconut Oil
1 or 2 Capsule (1 Teaspoon) – Vitamin E Oil
2 Tablespoons – Rose Water
11 Drops – Jasmine or Rose Essential Oil
Blend all the ingredients in a mixer blender to get rid of any lumps. Store it in a bottle. Use a few drops of the serum on the lengths of your damp hair. Let your hair dry naturally. You can also use this as a pre-wash oil-serum a night before your hair wash for it to penetrate overnight.
This serum gives a naturally soft, frizz-free and silky hair.
Curly or Wavy Hair
1 tablespoon – Jojoba Oil
6 drops – Peppermint Essential Oil
Combine both the ingredients in a bottle and shake well. Take a few drops and apply it thoroughly to your damp hair concentrating more on the tips. However, this serum works best if you use it as a conditioner (post shampoo) and rinse it after 5 minutes.
This serum gives you tangle-free, soft and defined curls with a natural bounce.
Dry and Damaged Hair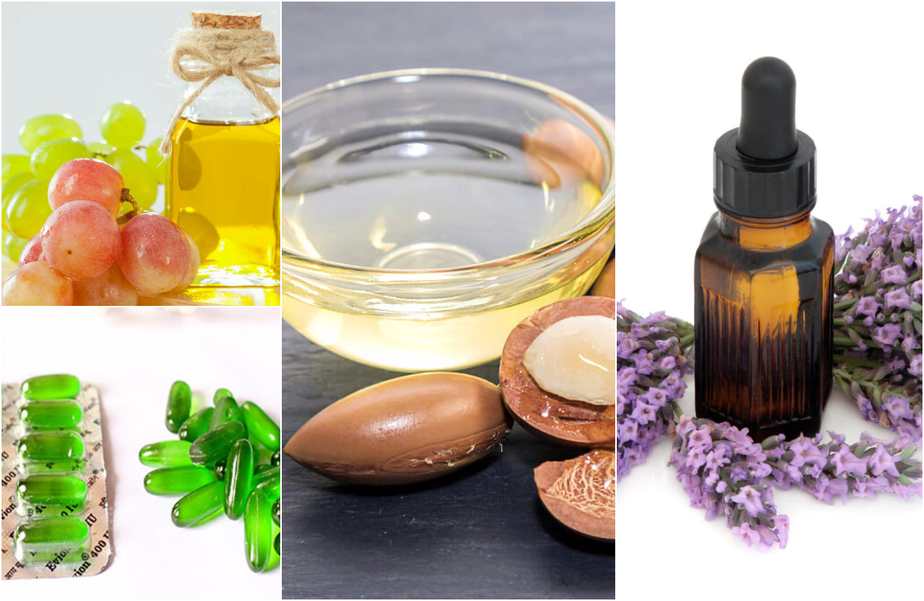 4 Tablespoons – Grape Seed Oil
1 Tablespoon – Jojoba or Argon Oil
1 or 2 Capsule (1 Teaspoon) – Vitamin E Oil
5 Drops – Lavender Oil
Mix all the ingredients in a bottle and shake well to mix it. A night before washing your hair, apply the serum on your scalp and length and massage lightly. Apply a generous amount to the tips. Rinse your hair with a mild shampoo and apply a few drops on the lengths and ends of your damp hair.
This serum repairs the dry and damaged ends of your hair by making them soft.
For Hair Growth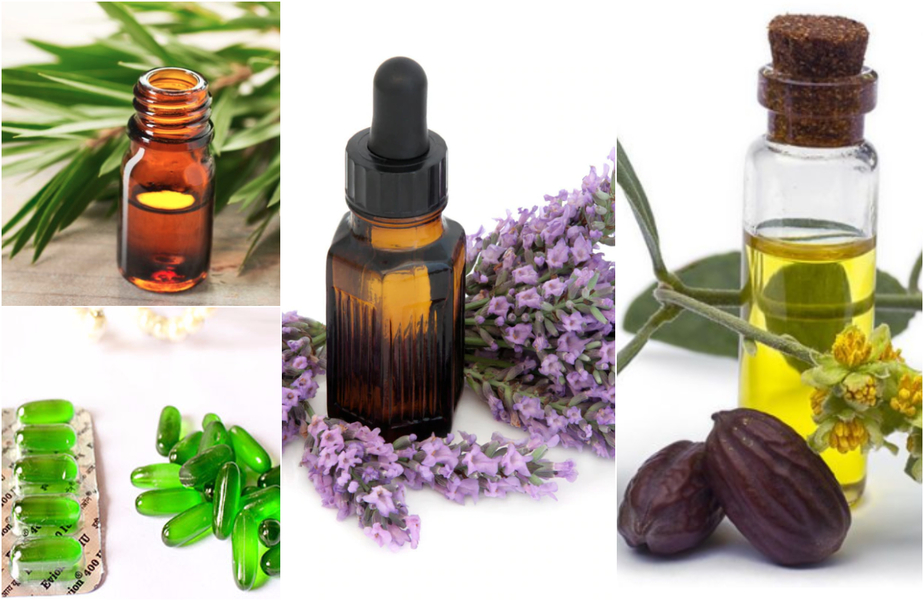 5 Drops – Jojoba Essential Oil
5 Drops – Tea Tree Essential Oil
1 Capsule – Vitamin E Oil
10 Drops – Lavender Essential Oil
Mix all the oils together in a bottle and shake it well. Take a few drops on your palm and rub both palms together to warm it slightly. Massage on your scalp and roots in circular motions. You can apply it every night to boost the growth instantly. You can also spray on your damp hair post shampoo and comb thoroughly.
This serum boosts your hair growth naturally with healthy hair.
In conclusion, fix all your hair problems with these easy DIY hair serums. These hair serums will work their magic and you can keep experimenting with different hairstyles!