Cotton saree is a classic choice for every saree lover as it never goes wrong and never out of style/trend! As much as they are easy to carry, the maintenance that goes behind them must be followed well in order to increase their longevity and to keep them as fresh as new. The pure cotton sarees are very easy get creases as they are delicate and soft in texture and they require proper care to maintain them. Want to know how to maintain cotton saree and increase the life of your favorite cotton sarees? We'll tell you how –
1. How To Wash Cotton sarees

Taking care of your cotton saree starts with the basics of knowing how to wash them. We all prefer washing our cotton sarees at home, don't we? But here are a few things as to how you should wash it the right way –
Always use mild detergents on handlooms.
Remember to wash them separately as they are bound to leave colour for the first few washes.
Soak your saree in warm water with 2-3 spoonfuls of salt for 15 minutes to lock the color of your saree and avoid its fading away in the future washes.
To condition your saree and increase its softness, soak your saree in warm water along with Soapberry or Washnuts – 'Ritha'.
2. Drying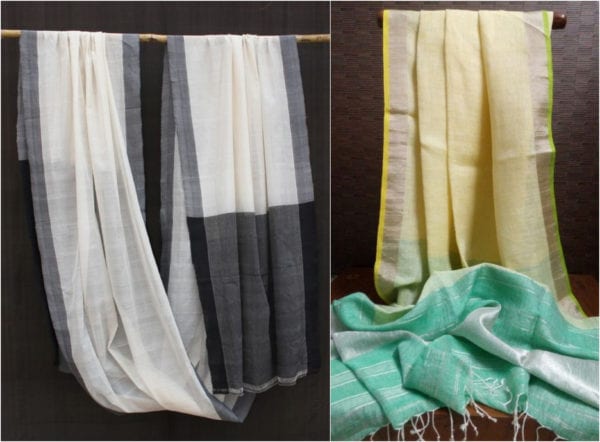 Always remember to never dry your cotton saree directly in the sun as it might fade the colour.
Dry them in shade; preferably reversing the garment over to its wrong side protects it from fading due to heat.
For natural stiffness, hang it straight down without folds.
3. Maintenance
To maintain cotton sarees, starch plays a vital role as it helps in adding stiffness and crispiness to the saree naturally. Starch your cotton sarees for that crisp and edgy look that makes us all go crazy about them. If you want to make a DIY homemade liquid starch you may need –
2 cups Water, 1 teaspoon cornstarch and a spraying bottle. Mix, shake well and spray. You can refrigerate the starch.
4. Storing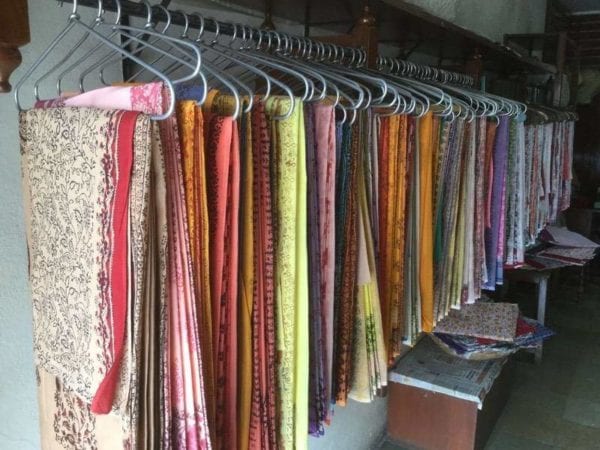 Apart from just washing your beloved cotton sarees properly, another essential step to taking care of them is to store them correctly. Just dumping them in a stack would only increase creases in them and hamper its weave. The fabric might soon start wearing off too! You can always hang them in your wardrobe with the help of a hanger or else store them neatly in saree pouches which are easily available in the market or you order a few online.
5. Removing Stains
Even if we don't spill anything knowingly, sometimes there are a few stains that tend to ruin your saree. Be it oil, grease, lipstick stains or anything else; it is extremely crucial to remove these stains in the right way. Dry cleaning, petrol wash or rubbing a baking powder + vinegar paste should be the ideal way of handling any kind of stains. Never rub a hard brush on your saree to remove a stain as it will tear down the quality of the fabric.
Hope these easy and useful tricks will help you in keeping the beauty of your favourite cotton sarees intact and forever young.