We often admire people for their impeccable fashion sense. That doesn't just include their clothes but also the way they accessorize themselves. it could be minimal jewellery or just a striking piece of jewellery or no jewellery in some cases.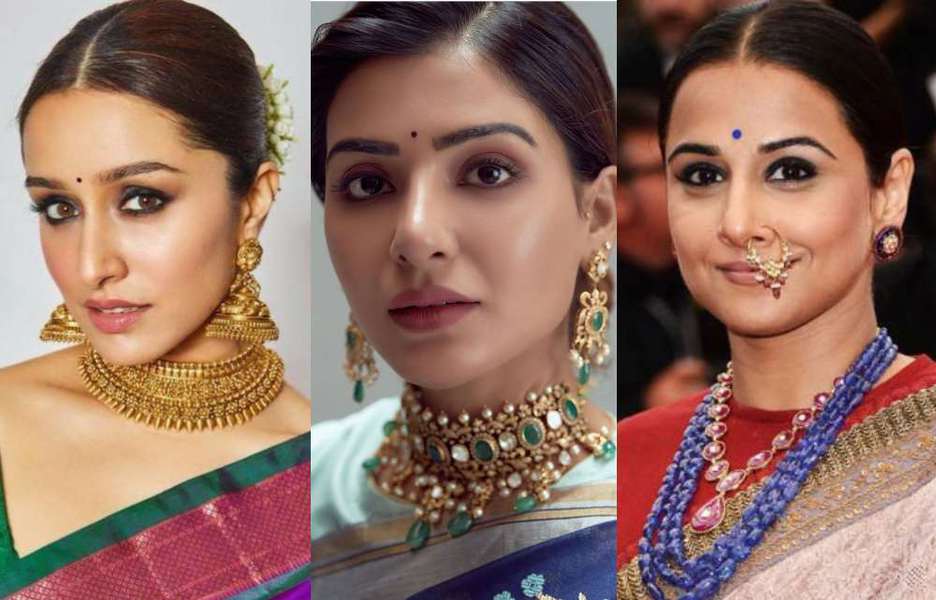 One might think, choosing a piece of jewellery to go with an outfit is as easy as wearing it. We all wish it were true but alas it isn't. Picking the right accessory that goes with your clothing and the occasion you are choosing to wear it for is crucial but at the same time a mammoth task. As we are approaching one of the most exciting festivals of the year- Diwali, we have decided to give you 5 awesome jewellery ideas to go with ethnics so that you shine as bright as a diya!
So let's get to the list-
1. Jhumkas
A quintessential part of ethnic dressing is an earring. What better option than going for the best? Jhumkas in all shapes and sizes are good to go with all kinds of ethnics, be it sarees or Anarkali or a simple kurta set, wearing a statement jhumka elevates the regality of any outfit.
2. Nathni
Nathnis are a very classy choice when it comes to ethnic styling. Although it is similar to a stud nose ring, nathnis have the ability to define your outfit without the help of any other accessory. In fact, they have become so popular with western dresses as well. If you don't want to pierce your nose, you can also get clip-ons which are easy to wear.
3. Chokers
This is a no-brainer. Chokers have taken the fashion world by storm. Be it gold, silver, diamond or pearl. It can always be trendy and stylish. Pair it up with a broad necked piece of clothing sans earring and let it work its magic.
4. Elaborate Mathapattis
Mathapattis were earlier a part of bridal jewellery. Although its simpler version-maangtika was popular among ethnic lovers, mathapatti made a grand entry only until recently. Feeling too adventurous? Let your curls loose and wear an elaborate matha Patti with a lehenga set and that's all you need to look gorgeous.
5. Kamarbandhs
If you want to flaunt your svelte silhouette, this should be your go-to accessory. An elaborate piece of Kamar bandh or waist chain with a voluminous lehenga or a saree is as good as it can get.
So here you go. Now all you have to do is to try these wonderful accessories and enjoy!