Blouse design trends are always interesting. Sometimes the front neck area is given importance; sometimes there are fancy sleeves or fancy tassels. The back embroidery has been given emphasis but for special blouses, you need to give it more importance. Here are 15 trending back embroidered saree blouses for this season.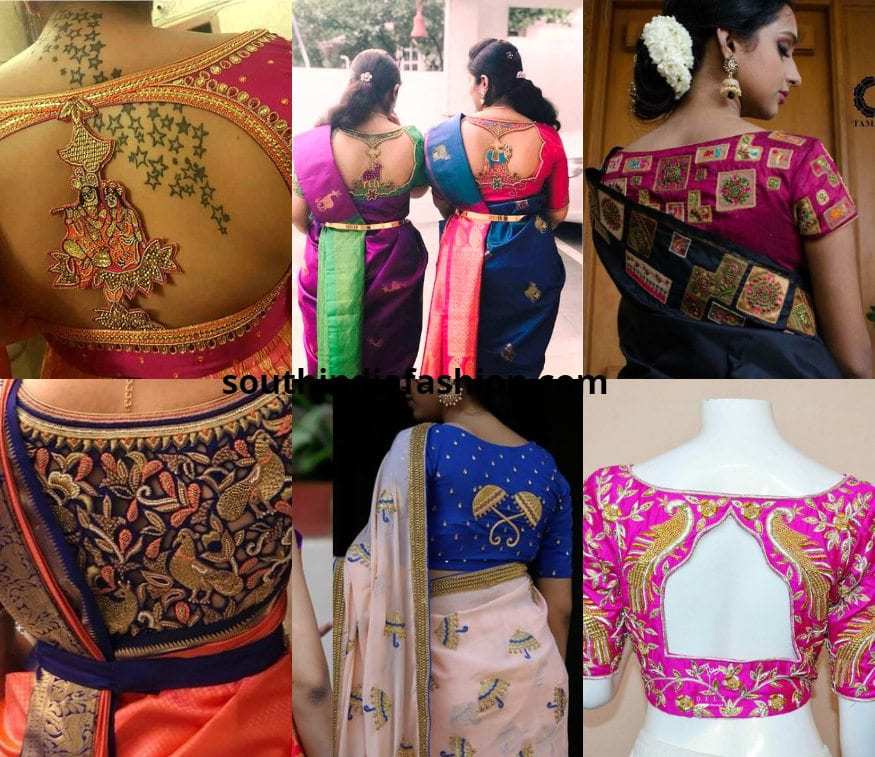 As you all know the trend now is to wear the fauna/animal printed silk sarees. So how do you add the animal in your blouses too? Check these back embroidered saree blouses as to how they have done it.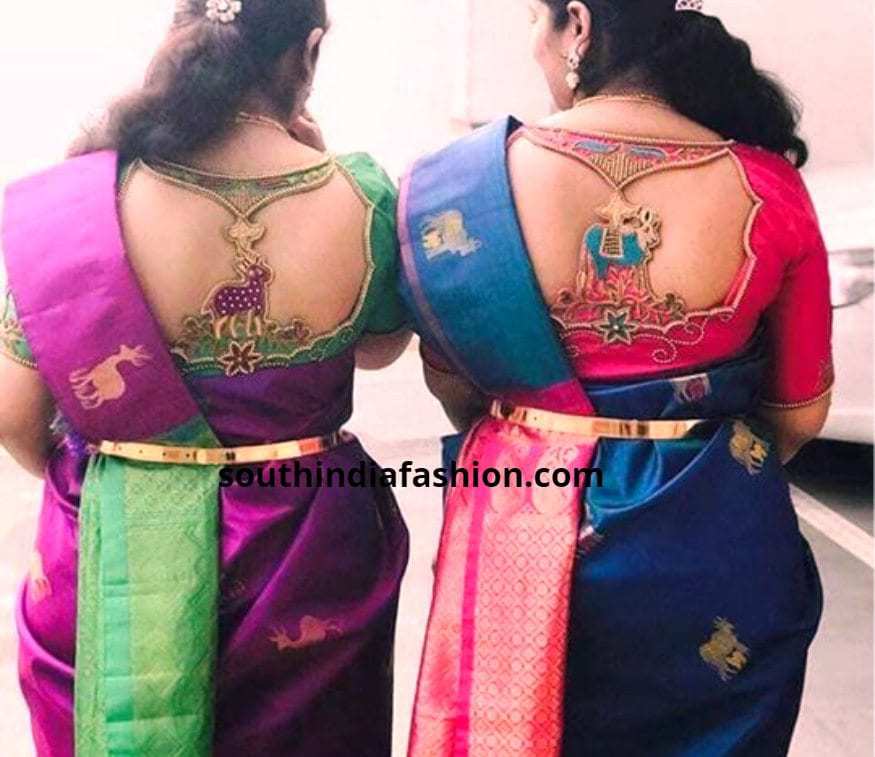 Taking the above design a step further is having the back embroidery done up in raas leela.
If you are one of those who are the high neck fans but are still looking for the trendiest back embroidered saree blouses, then these blouses below are total goals. Perfect as a bridal blouse or even with a simple raw silk or a silk cotton saree, this blouse will grab all attention.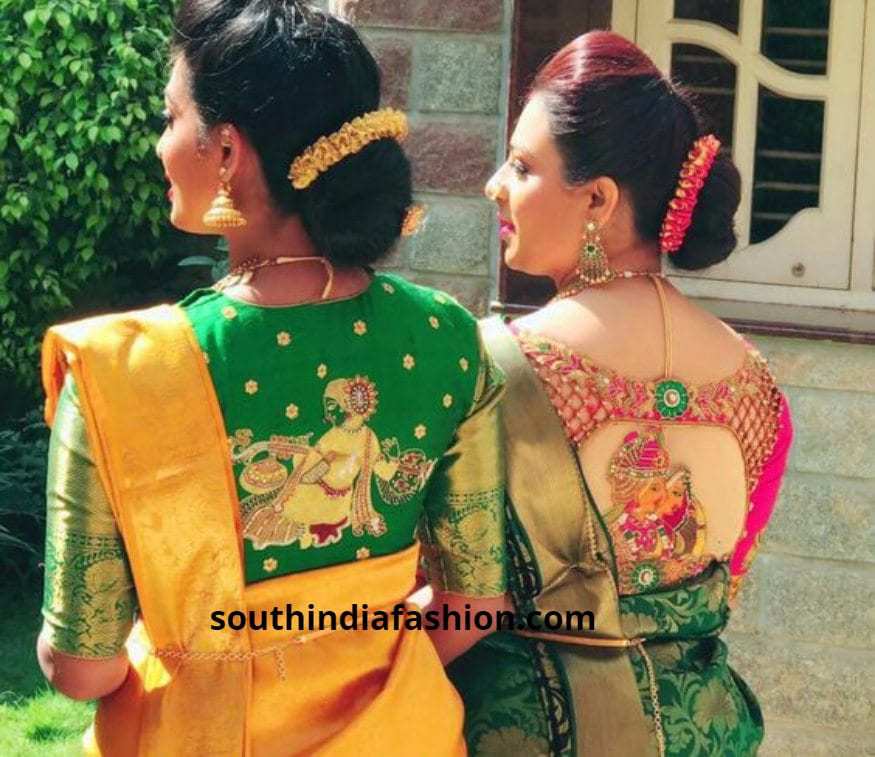 How about a heavy back traditional wedding blouse featuring cut work and bird embroidery?
This is another wedding blouse with intricate back embroidery that looks very interesting and also auspicious with the way the design has been done.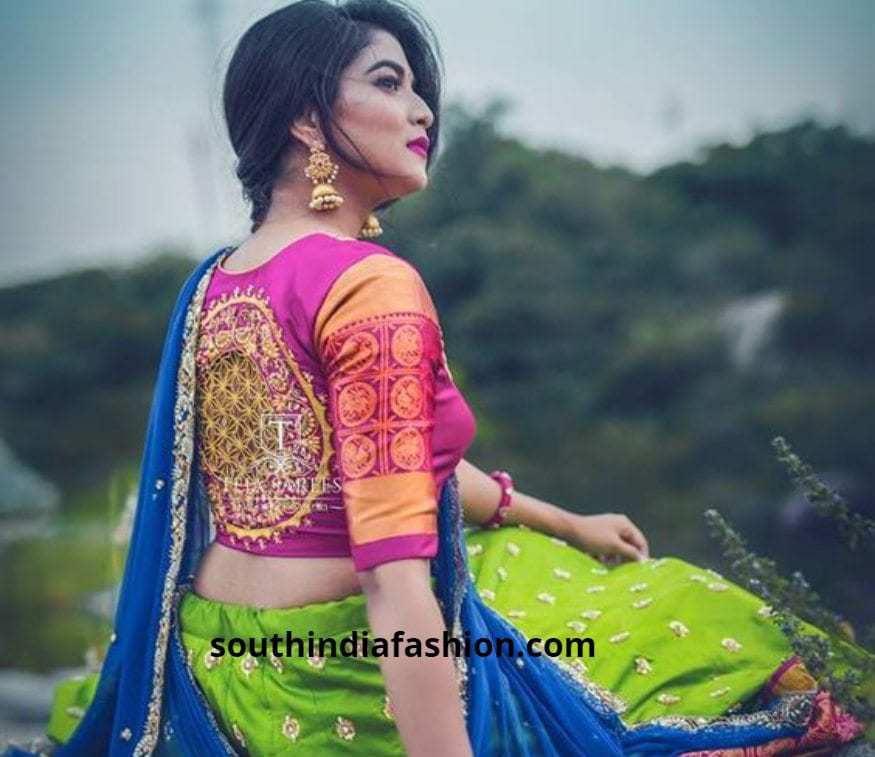 For a perfect bridal blouse which is heavy all over, this blouse is apt as it depicts the wedding scene in both the back and also on the sleeves.7. Yet another fauna blouse, but this time with the flora. Isn't it cute? These kind of back embroidered saree blouses are sure keepers for their unique and innovative style.
This beautiful red blouse with that interesting chariot embroidery is totally what fairy tales are made of. This is perfect for today's princesses.
Adorable and cute embroidery done is the easiest way to describe this blouse. Though it might not be a great choice for your bridal pattu sarees, this would be the choice for the plain silk sarees.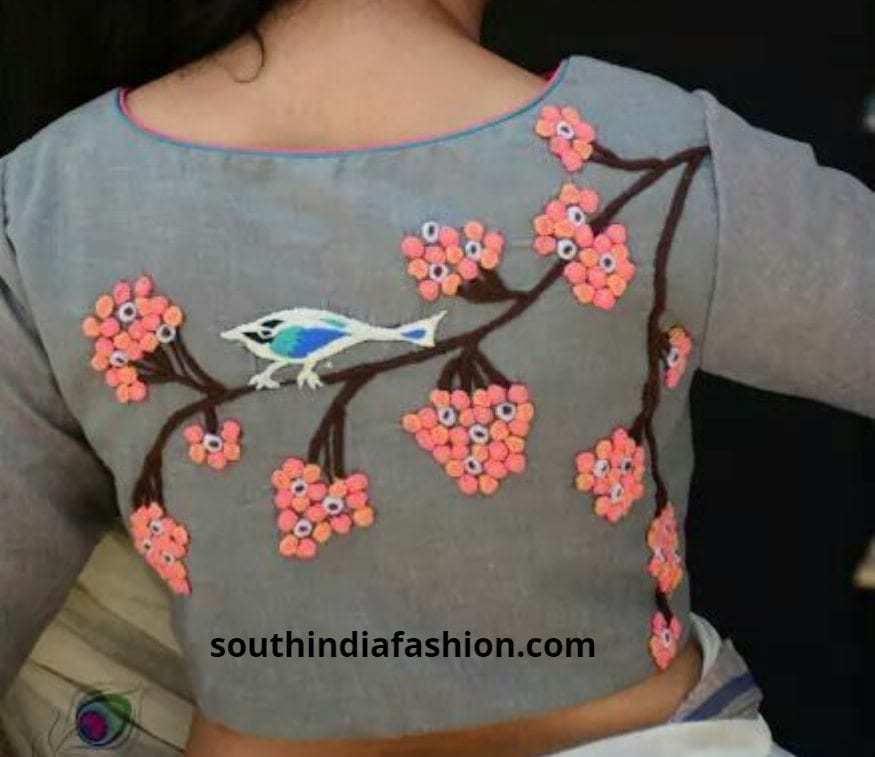 10 . Another cute and trendy embroidery work that would appeal to the current gen of different, this umbrella embroidery blouse would pair well with a plain silk saree in contrast tones.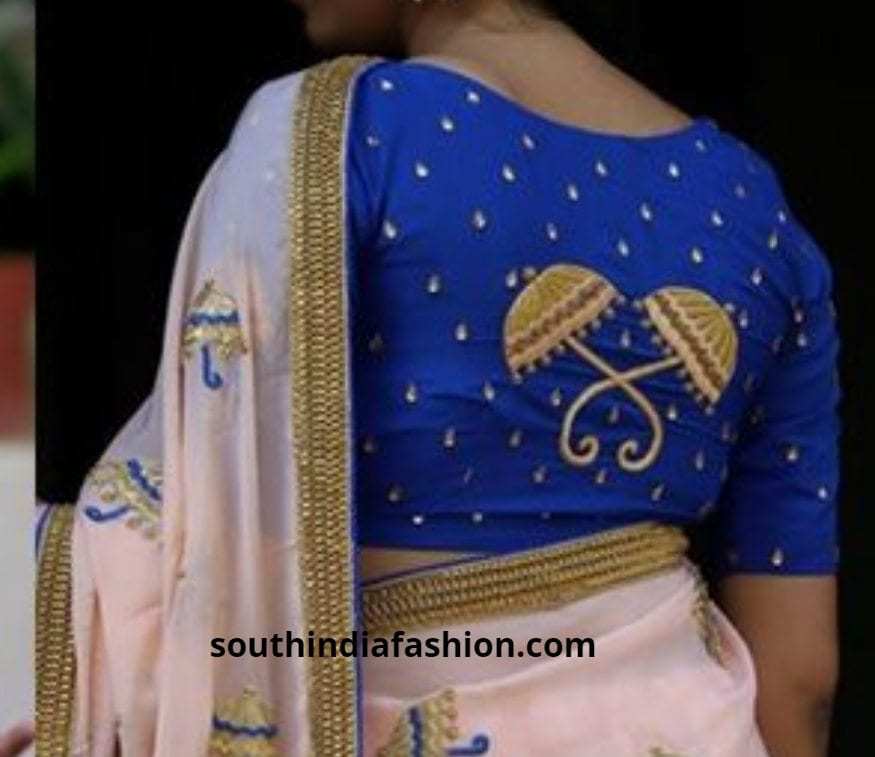 This blouse has been on bridal radar for a while right now. Elephants on the sleeves has been further improved to add it on the back.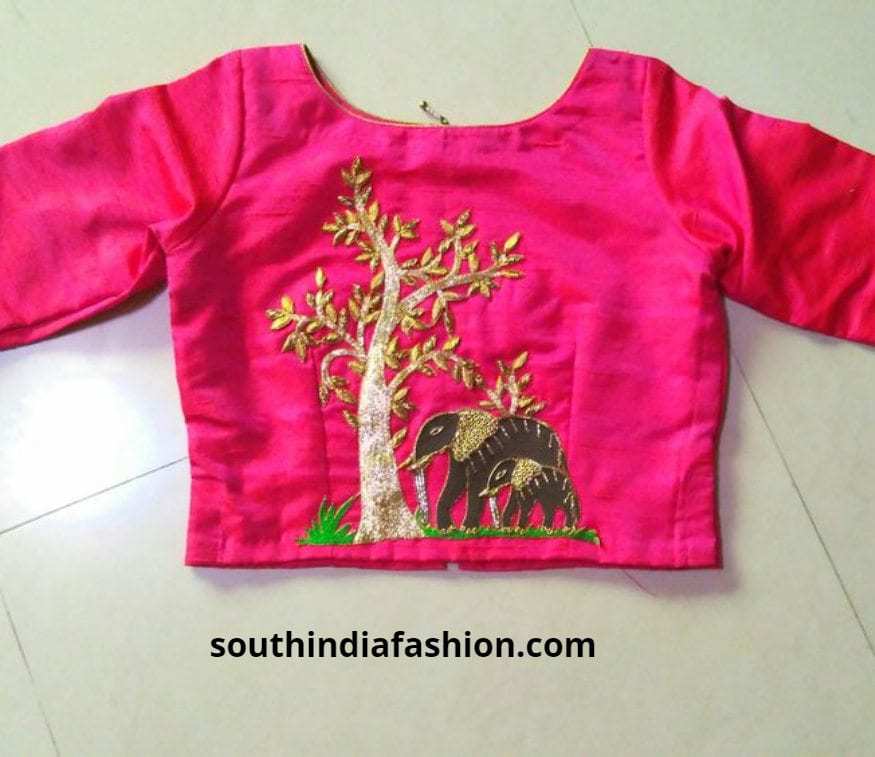 When we are talking about heavy back embroidered pattu saree blouses then these blouses have to be mentioned. Perfect for your Kanjeevarams as bridal blouses, they will surely work magic.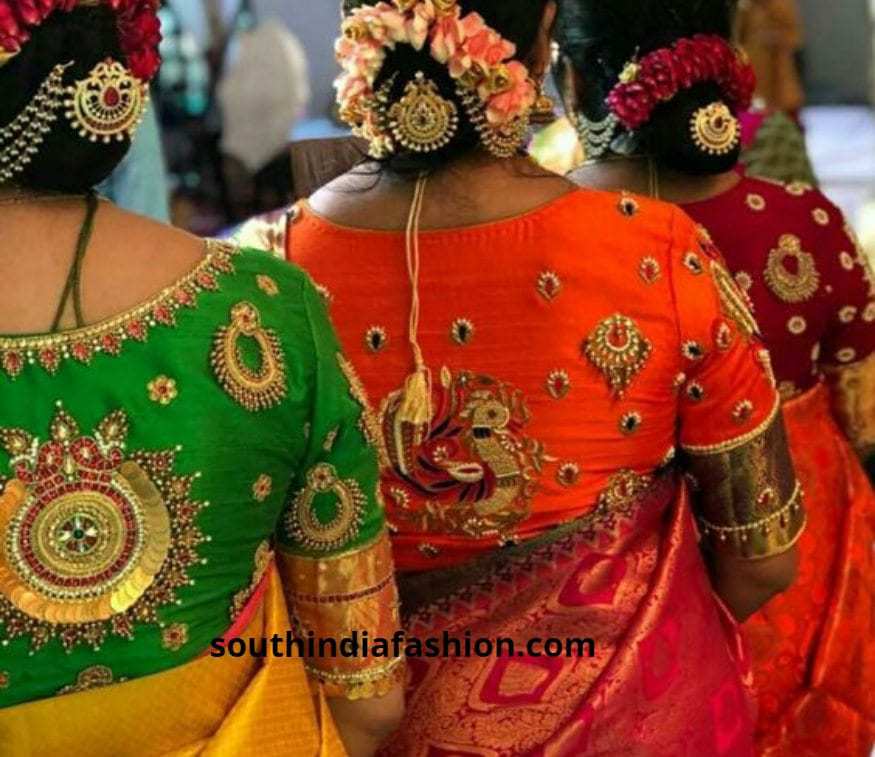 This is very different blouse where the back embroidery has been done in boxes of different sizes and it looks so innovative.
This blouse, though not a high neck has beautiful and heavy embroidery surrounding its unique cut out back.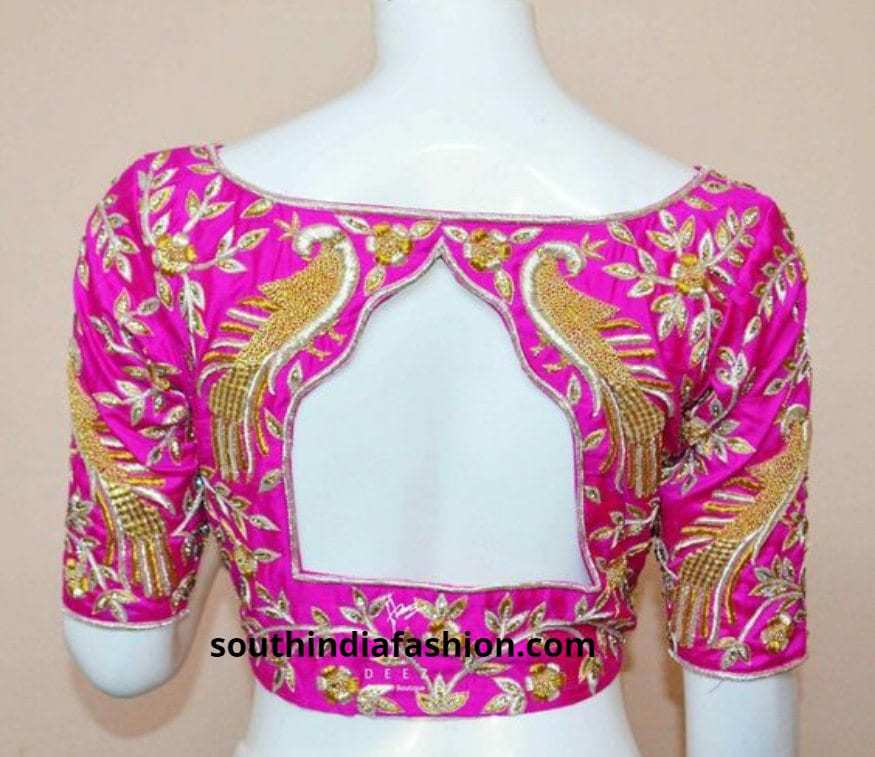 This blouse has not just fancy floral embroidery, but the criss cross rope that runs through the entire back length of the blouse is interesting.
All these 15 unique and interesting back embroidered saree blouses are trending now. Match your saree to one of these options and get yours done now!!