What is the first thing that excites you when you think of wearing a saree? Of course, it's the trendy and stylish saree blouse. With the fashion game changing every other day, it is sometimes hard to cope up with new upcoming trends. But what every woman needs is a simple hack to amp up her everyday looks. So today we show you how a contrast sleeves can make a world of a difference to your designer saree blouses. Here are some beautiful blouse designs with contrast sleeves..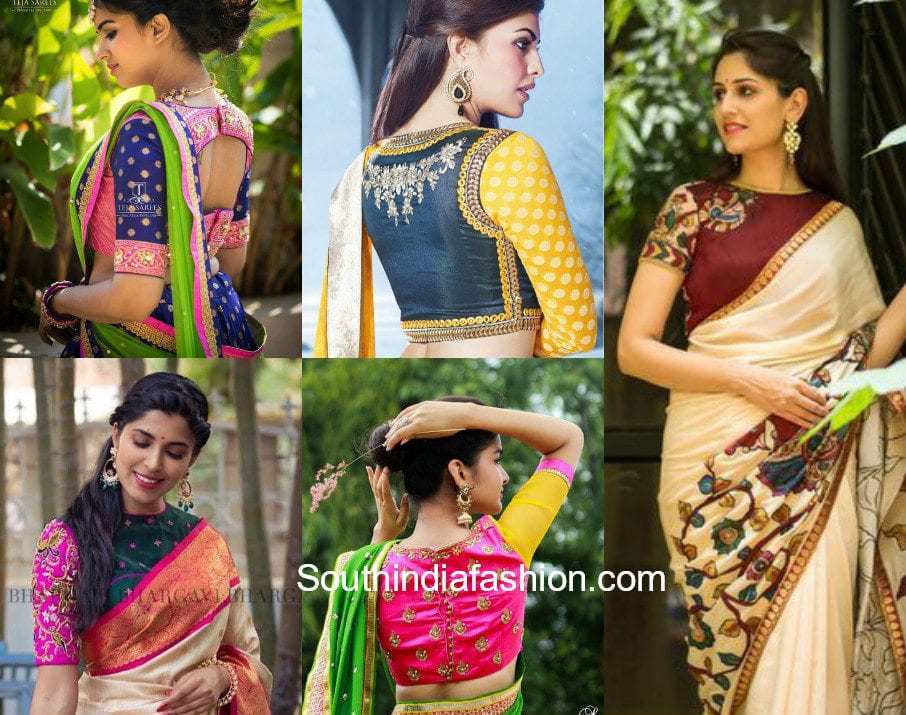 The blouse back neck design and the sleeves are the most vital part of the blouse. Go bold with your back neck or the sleeves or both for a touch of modern style and creativity. Contrast the sleeves with your saree border or simply add a third color fabric for the wow factor. Elbow sleeves or three quarter sleeves is the best option to go for, as the length helps you to grab all the attention to your blouse sleeves. Choose for contrast net sleeves, brocade sleeves, or embellish only the sleeves with intricate embroidery to create a concept pattern.
Contrasting sleeves is one of the coolest ways to add punk to your saree blouses. Make a statement with patchwork on colorful saree blouses. You could also team it up with plain and simple sarees to elevate your saree look or make a striking statement with heavy sarees.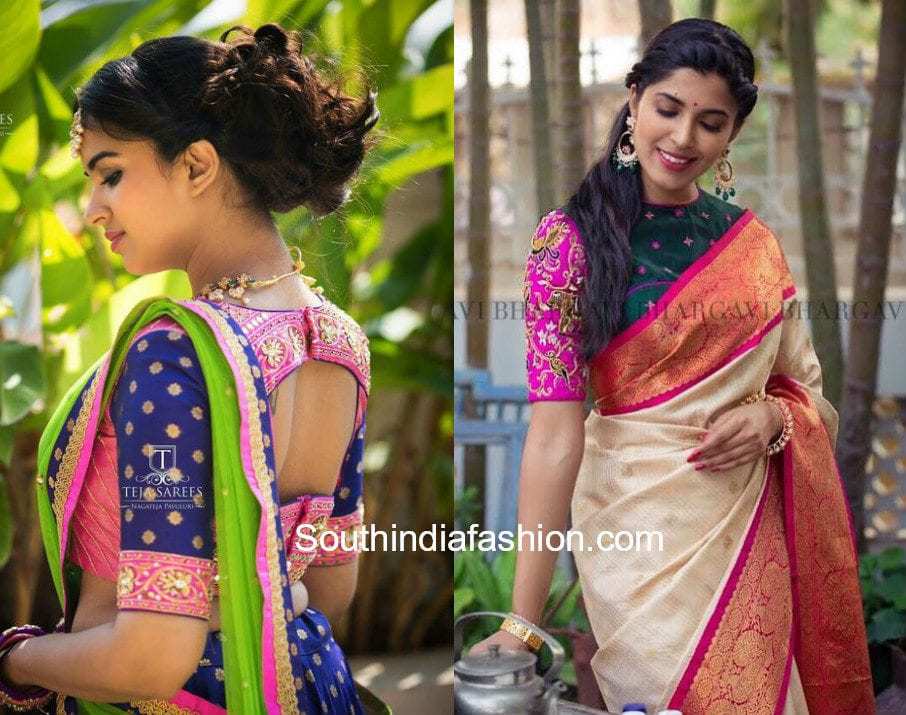 Contrast sleeves design is not restricted to any style. This blouse pattern can be worn with your evergreen silk sarees, designer sarees, casual cotton sarees and even kalamkari sarees. Apart from saree blouses, this creative style also looks eye catching on salwars, kurtis, tunics and almost every other outfit.
Always ensure that your saree blouse front neck and back neck style go well with the sleeves. High front neck and back neck gives a modern crop top look. You can also go for the low back neck and front neck style blouse for your traditional sarees.
Saree styling can be so effortless with this simple  trick of enhancing your blouse designs with this contrast sleeve look. And what's best is that this versatile style can be worn by anyone at any age and at any occasion. So go ahead and make a statement with your saree blouse design sleeves.