Deep neck blouses are always in. They are glam and suits every kind of sarees. How about giving a slight twist to these deep neck blouses or blouses in general and making them into knot blouse? Or blouses with the bows? These knot blouses are fun, flirty and glamorous.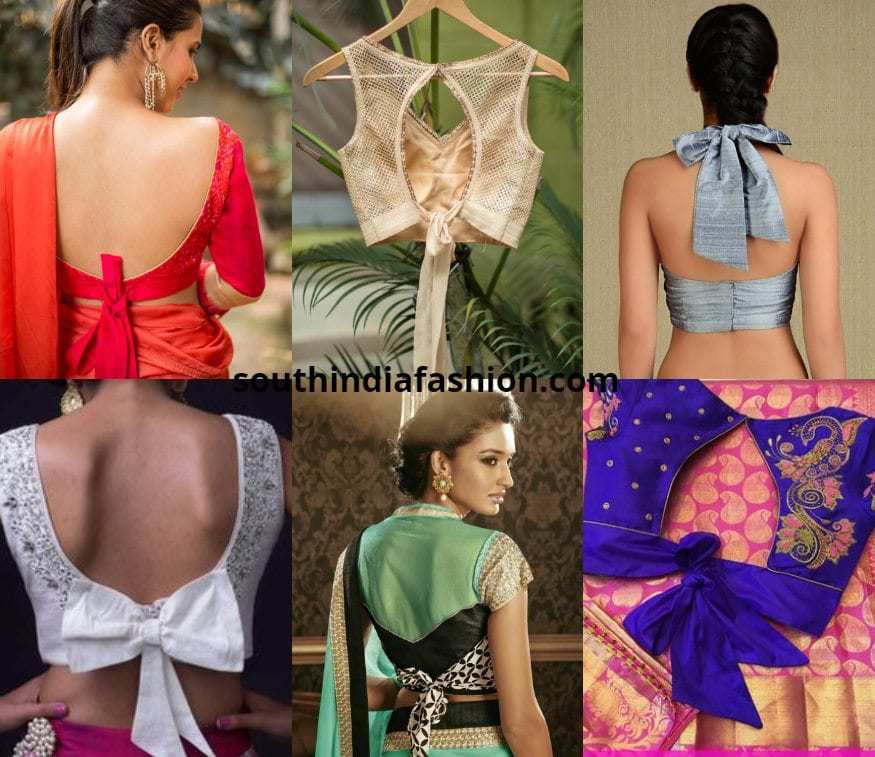 To throw more light on these glam knot blouses these are simple additions that you can make to a regular blouse. These knots and bows add a nice twist and they look neat as an addition. These are suited for not just your plain blouses but even for your cocktail sarees and also your pattu sarees.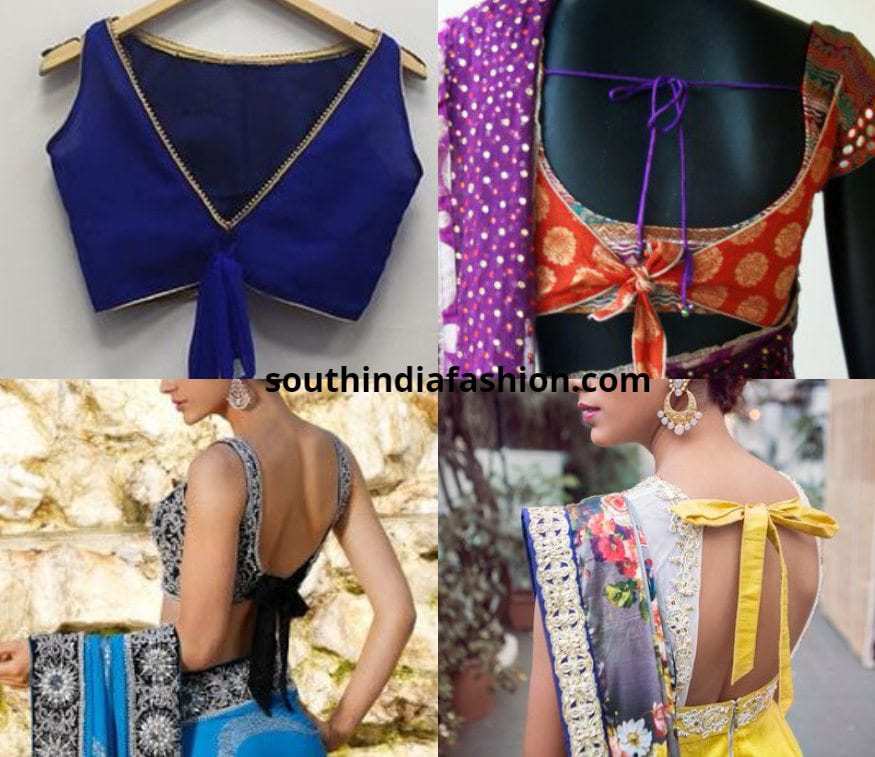 So how do we add these " knots" or " bows" ? A blouse with clean necklines like a deep "V" or a round neck you can complete the blouse with a pre stitched knot or bow. You can also just have a large ribbon of sorts that can be tied up into an interesting knot or bow. You can add the piece of the border fabric or something a little bling to give that extra punch.
Some more interesting options of the placement of these knots have come up in the recent past that makes these knot blouses all the more fun. In a halter blouse add more drama with an interesting bow back or a knot option. This also covers your back a little so you need not worry about that skin show especially when you have traditional people around. Even with a high neck give the blouse some structure by choosing a different color knot fabric. Place a bow at the start of the blouse or the nape of the neck and take the blouse down quite deep. Another fun alternative is to go criss cross with delicate tie backs and end it with a heavy bow or knot.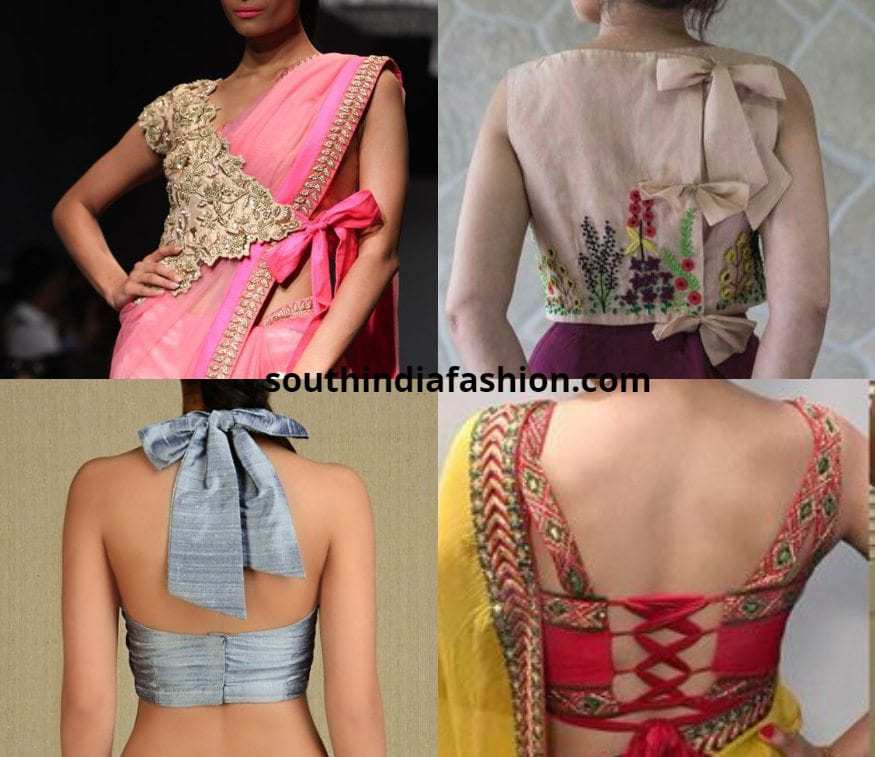 These knot blouses have evolved over the years and is quite a choice to spruce up simple sarees this party season!!