Aren't Pattu sarees and puff sleeve blouses a match made in heaven? It gives that vintage look like a Ravi Varma painting and is totally perfect especially if that is going to be your bridal blouse. When we do puff sleeve blouses we want those demure puff sleeves or the slightly exaggerated but still short sleeve puff to pair with our Kanjeevaram sarees.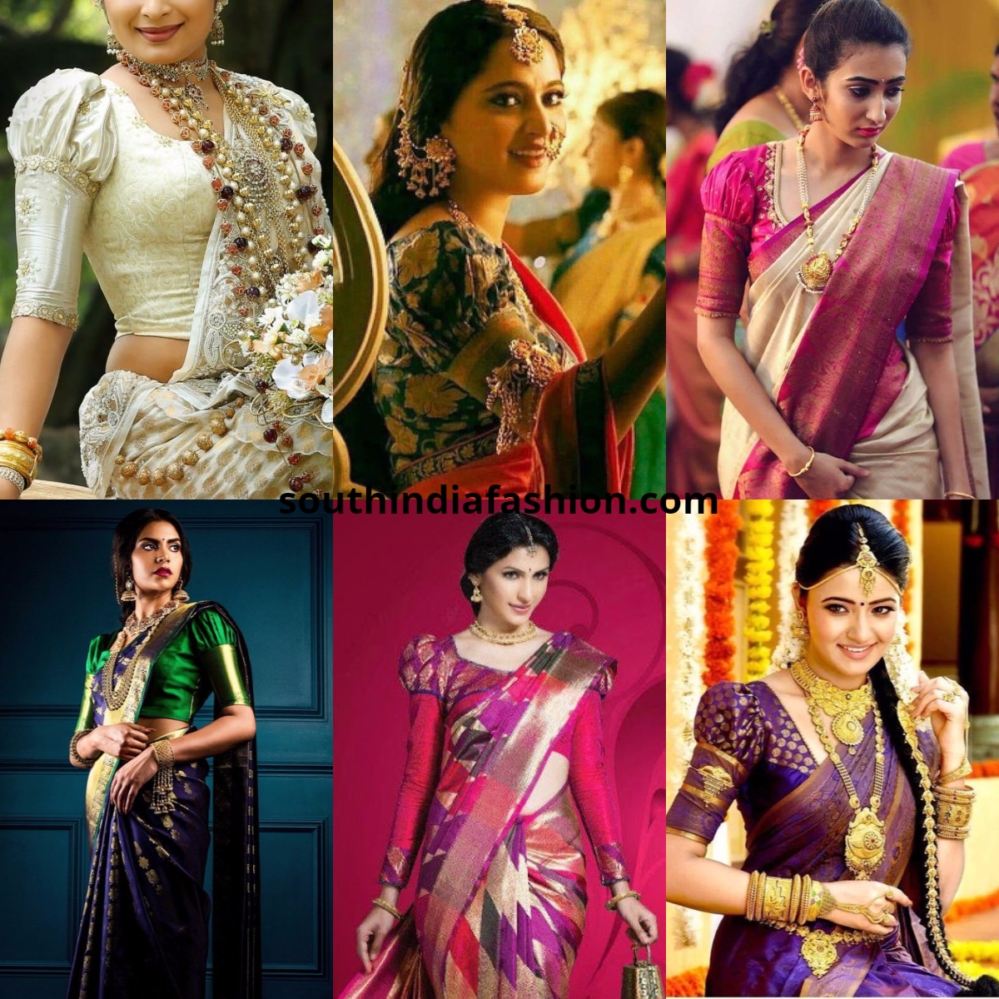 In that case how do you work around pattu sarees with heavy or big borders and you yet want a puff sleeve blouse for it? The easiest way around all this while was to either trim off the border or choose a different blouse. What if we say that you can have the border and also the puff sleeves?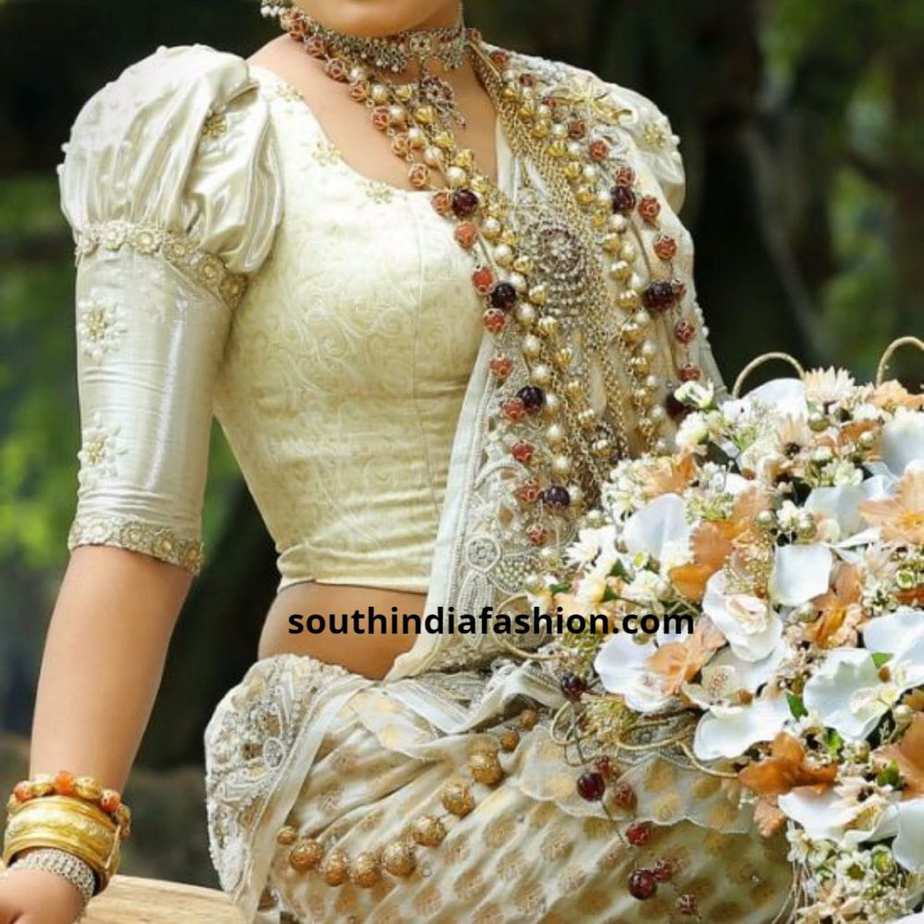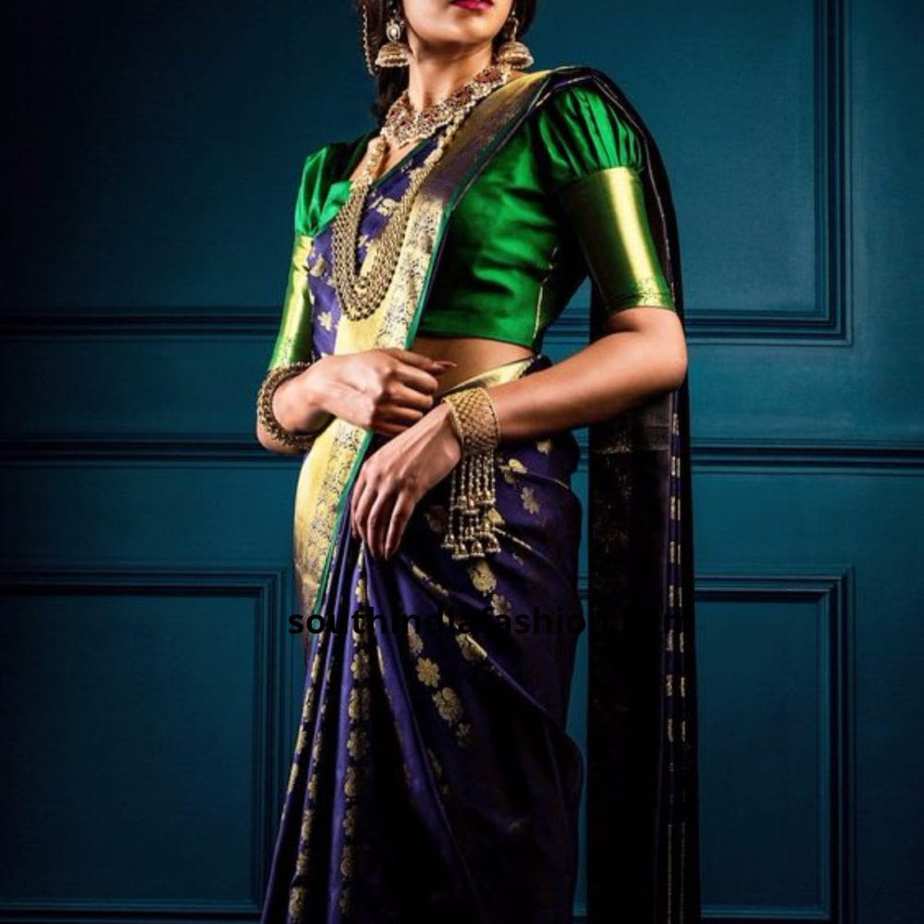 Well that is when you can choose this pattern of dramatic puff sleeves. This is surely not the 90's puff sleeves which was more of a semi puff with odd sleeve lengths, instead a puff sleeve blouse that still holds the exact vintage appeal as the short sleeve ones, and in fact looks a bomb.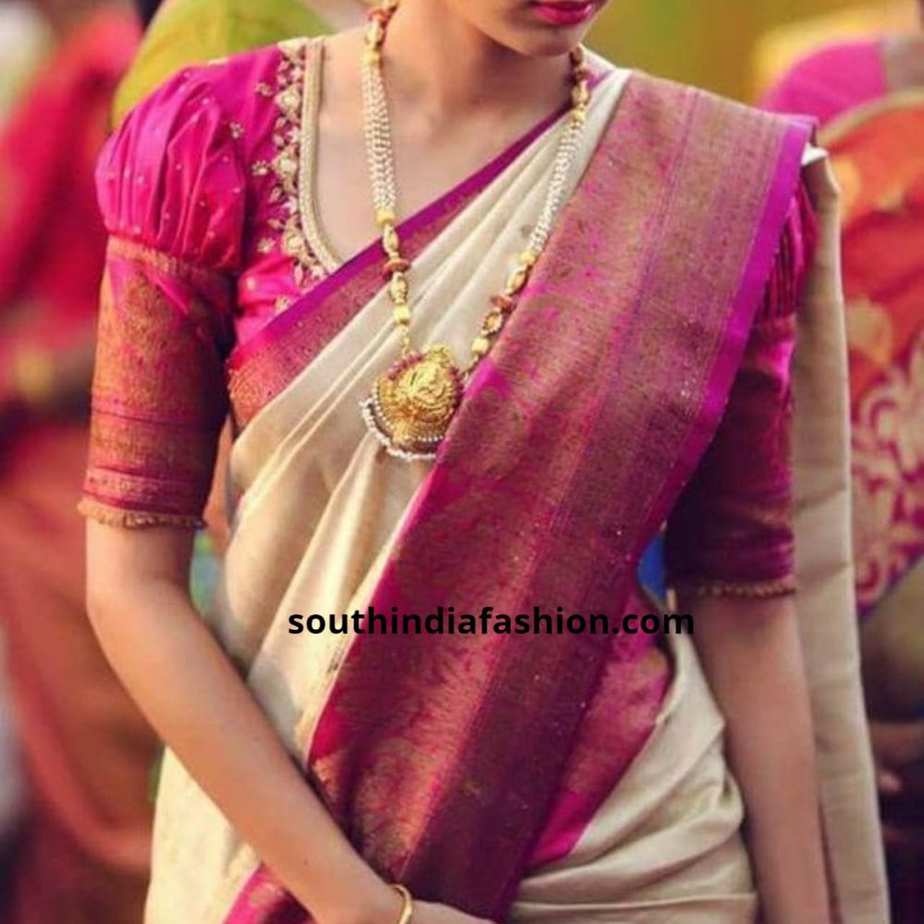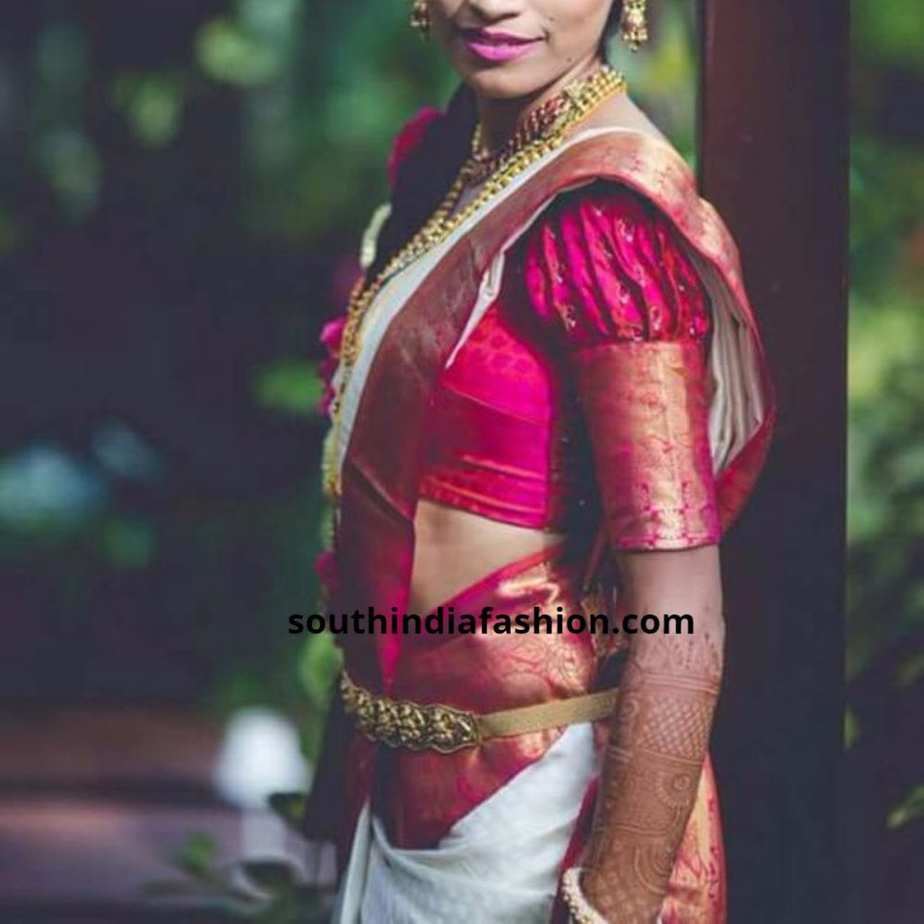 Check out how princess Devasena rocks that kind of puff sleeve blouse in Baahubali where the look and feel is just right along with some additional bling. These blouses can be done for those brides who prefer the zari blouses to the heavy embroidered ones.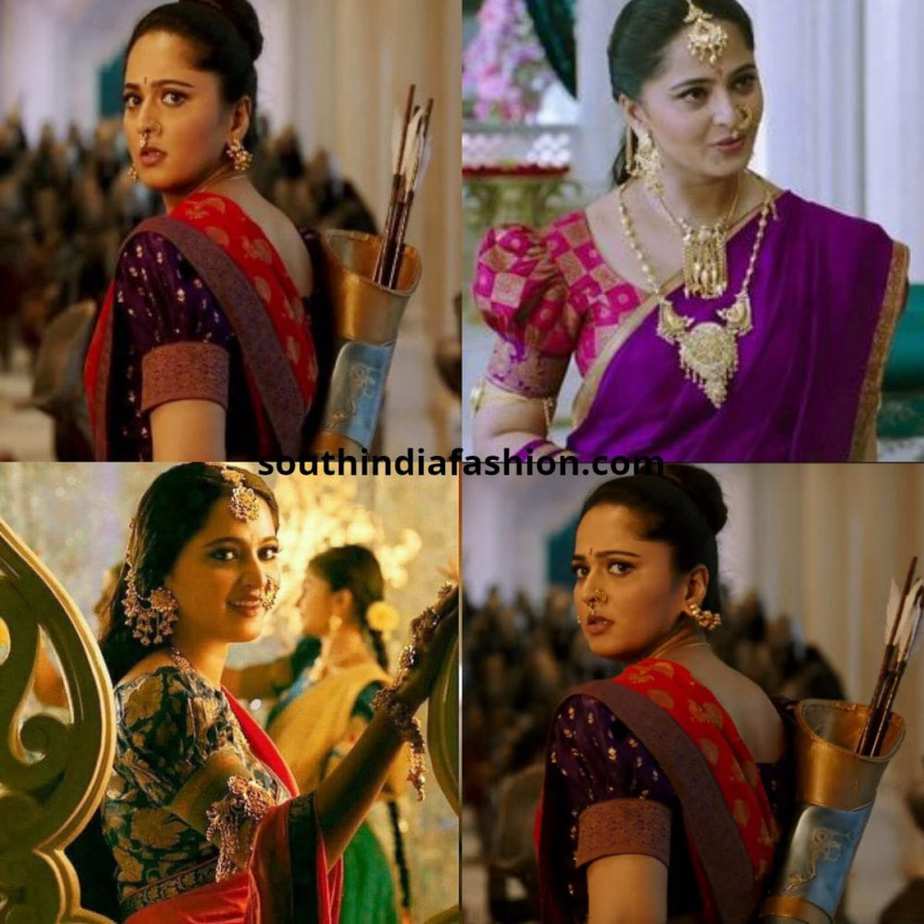 How long a sleeve is too long? You can opt for longer than short sleeves to elbow length to full sleeves. Dramatic puff with full sleeve blouses look so cool and in the below picture you can see how they have used different prints or textures of fabrics to highlight the differences. You can opt for a gathered chudi sleeve or a full sleeve tight to the wrist with the blingy hem.
These puff sleeve blouses can work well even for simple sarees where you can dramatize with the kind of sleeve. This would work way better with solids than with heavily printed fabrics as the prints would take away the glory of the sleeve.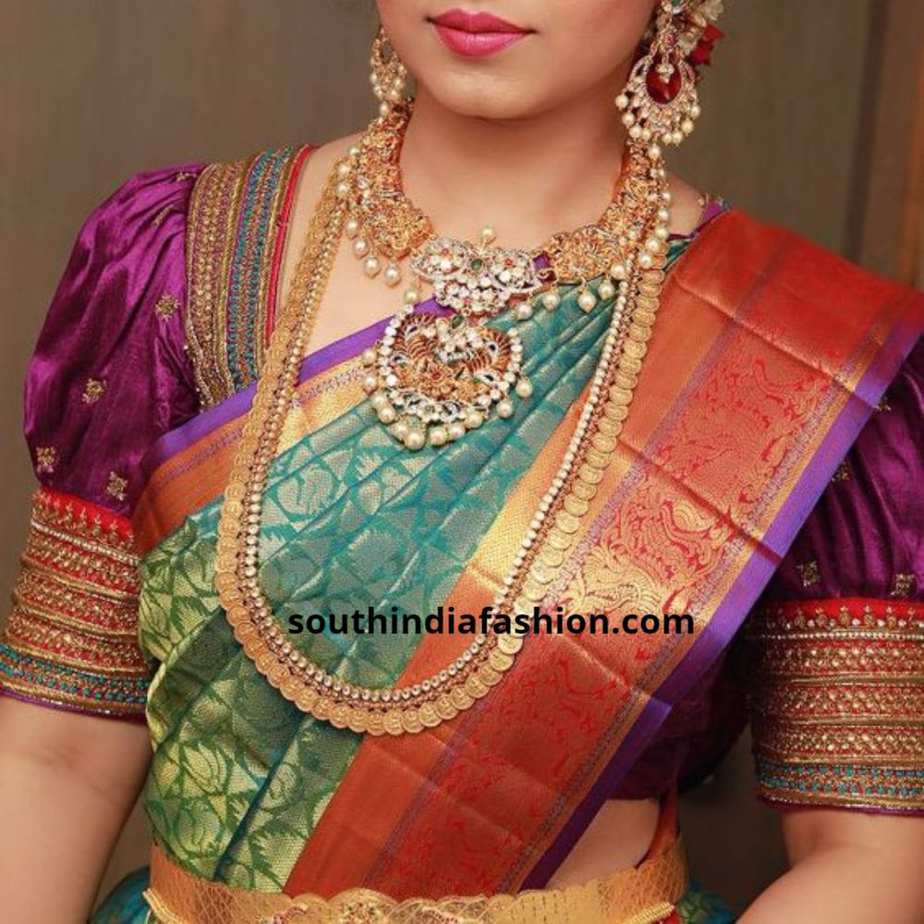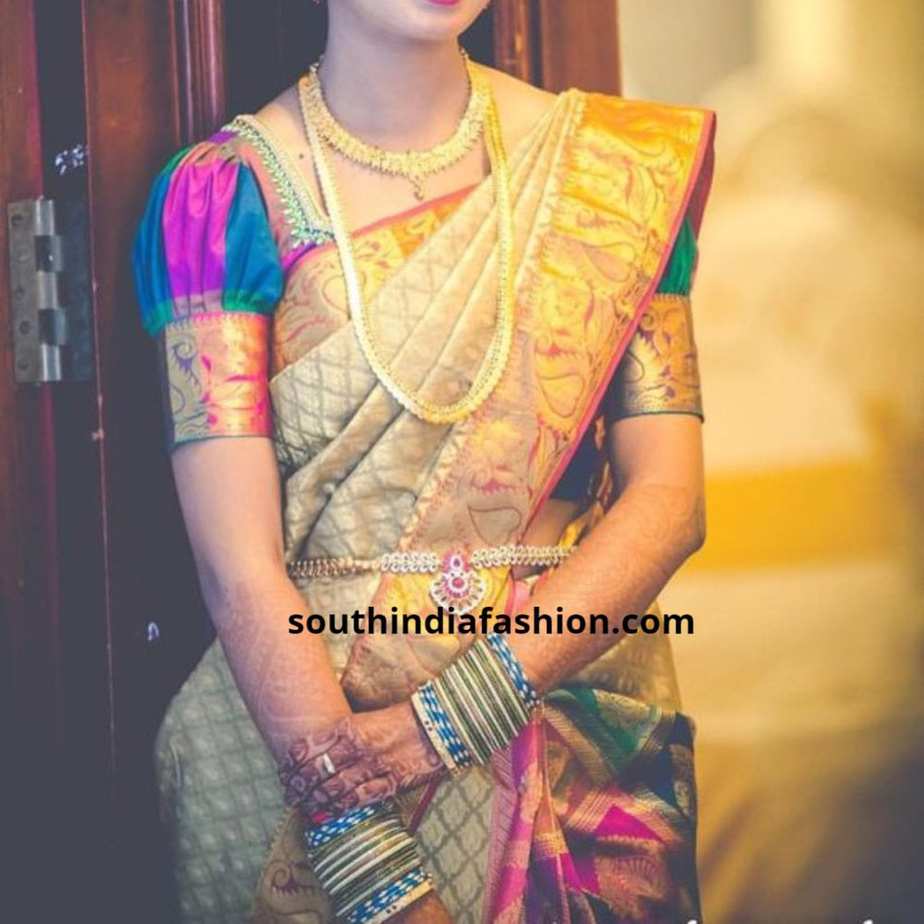 Hope these 10 dramatic puff sleeve blouses does not make you lose that beautiful heavy border of your pattu saree blouse, but instead flaunt it with all that it deserves!!