Blouses needn't always have to be grand with full of color and embroidery. Sometimes it's okay to go simple with your blouses and add simple details to make a statement. Delicate adornments like motifs, buttons, tassels and such patterns look beautiful on saree blouses and are bold enough to make a statement. So today we bring you 5 simple yet stylish details to enhance your designer blouses.
Heavy Tie Cords
Adorn your saree blouses with heavy tie-cords and grab all the attention with the details. They are super quick to add-on and are a statement element to your look. They also give you a strong grip on your shoulders thus making you feel comfortable and giving you a trendy look.
Tassels
The tiny thread tassels are spotted everywhere. From kurtis, anarkali necklines, blouses, shoes, handbags and many other accessories. Beautify your blouses with these tassels instead of the usual embroidery designs or laces. They are super simple and make a world of a difference to your blouse look.
Cold Shoulder With Ruffles
The cold shoulder blouses with ruffled sleeves detailing make a wonderful combination if you want to make a statement with minimal details. This vintage style looks beautiful with all kinds of sarees and can be worn by anyone with any kind of body silhouette.
Bow Back Design
A simple bow-tie on the back neck of your blouses can make a huge difference to your blouse look. They add grace and element to the blouse and you can choose to contrast the bow if you want it to grab all the attention.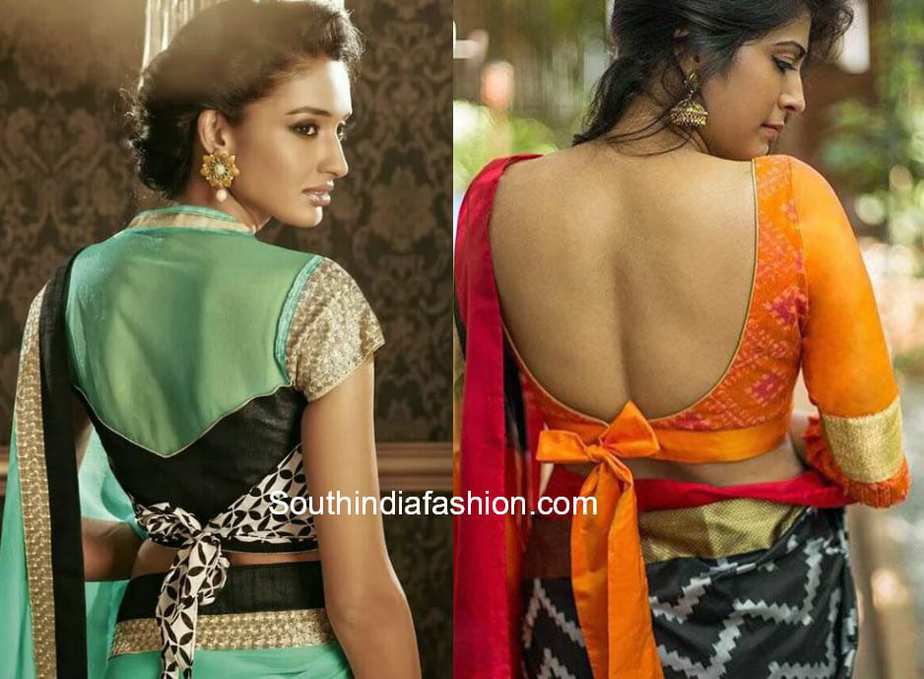 Buttons
Enhancing your back neck blouse designs with buttons are one of the oldest ways to add glam to it. But they are timeless and can be boldly flaunted with great style.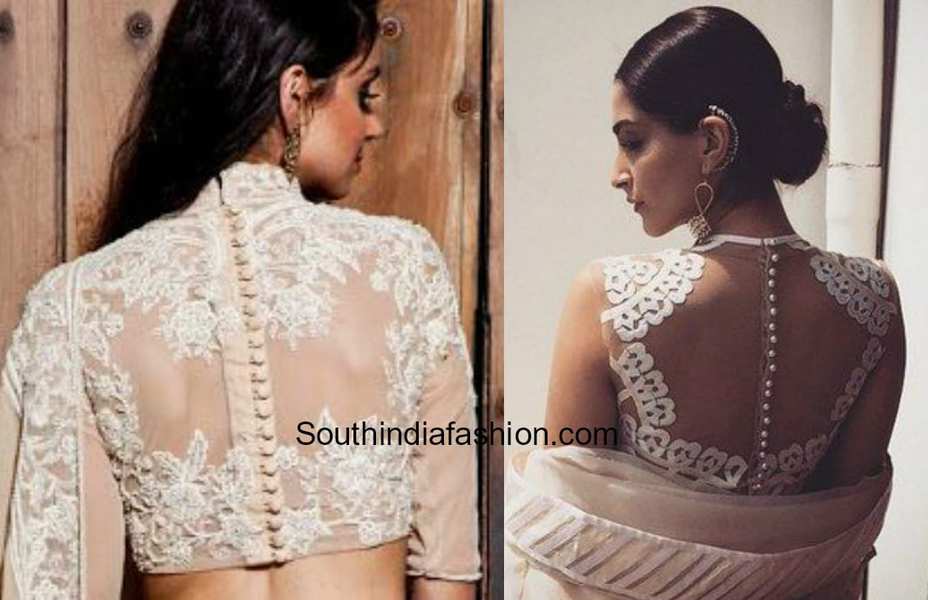 Simple and stylish details on your blouse designs are one of the best ways to adorn your saree blouses. So if you have any plain blouses that you're bored of or are looking to customize simple yet trendy blouses, then choose any of these latest 5 details for the win.