We all saree lovers know the importance of a saree blouse. No matter what the occasion is, we all want to showcase our best looks and make a style statement with our blouses. This article is for those who love to show a sneak peek of your skin and look modest at the same time. From youngsters to the middle aged, the trendy sheer blouses look stunning and are an instant head turner. Embellish the sheer blouses for the extra highlight and you will be amazed to see the amount of glamour it adds to your saree look. In this article we bring you trendy sheer embroidery blouse designs and how to flaunt them in style.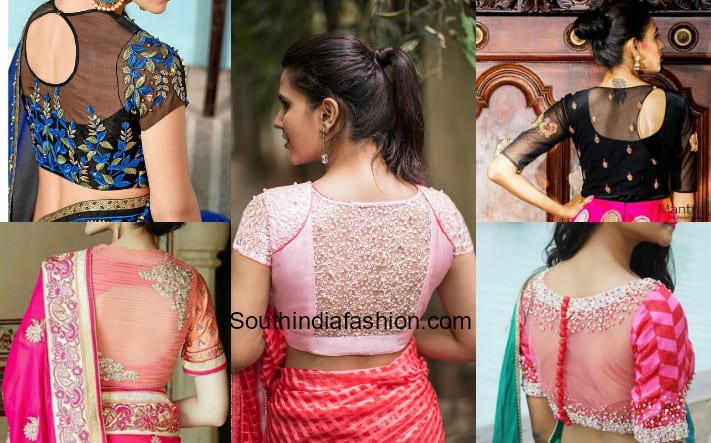 Sheer blouses can be of any color. But if you want to create an interesting embroidery pattern, choose a sheer fabric closest to your skin tone and let the embroidery be the highlight.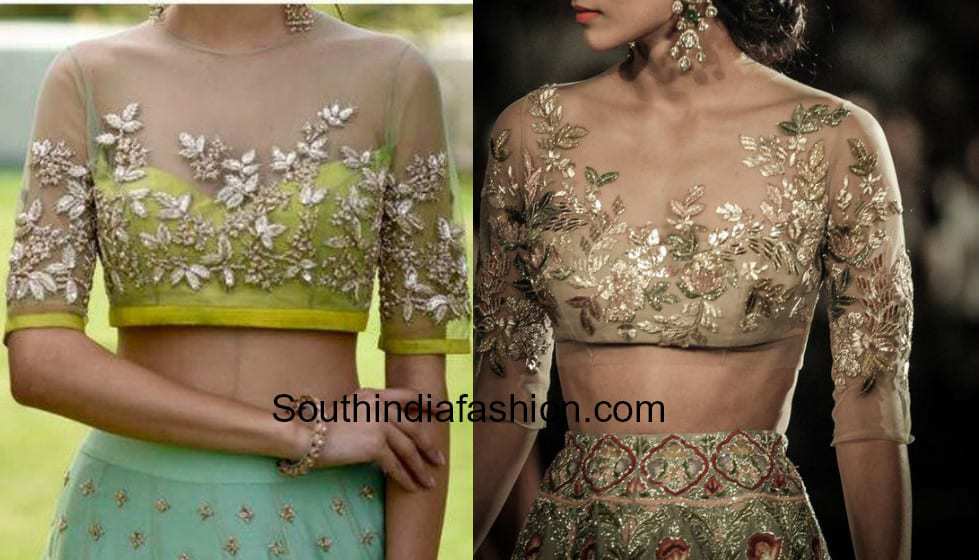 You can opt for deep back necks and cover your open back with the embroidered sheer. This style will allow you to flaunt deep back necks and make you feel comfortable too.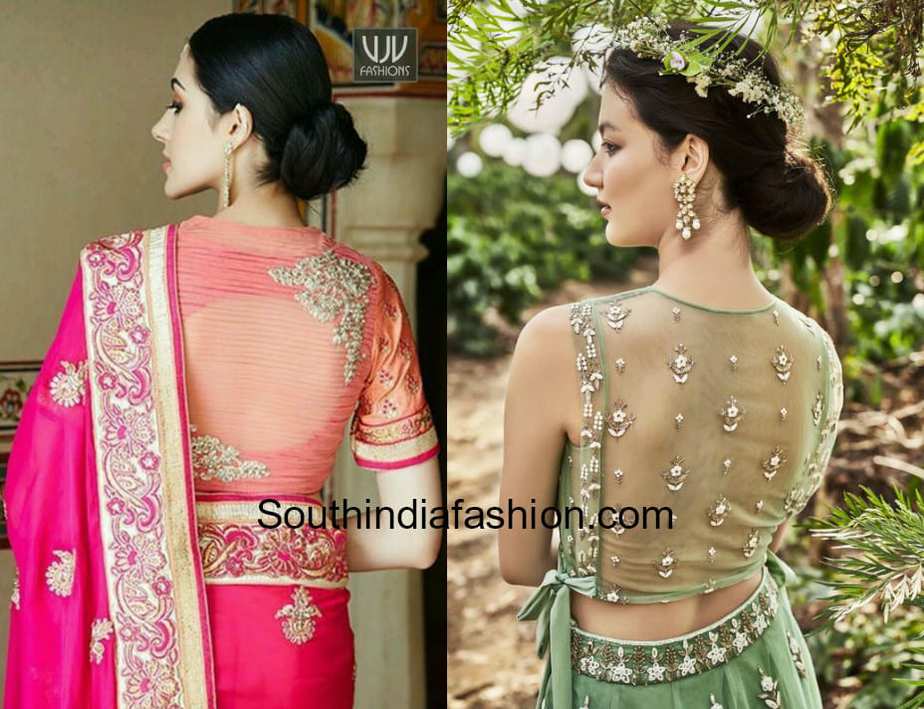 Apart from the embroidery, you could also enhance the sheer designer blouses with cut-out at the back neck for a stylish look.  Thread work, delicate motifs, concept embroidery, gota work, pearl embroidery and all kinds of embellishments look beautiful on the sheer fabric.
Adding delicate details like embroidery, cut-outs, tassels, buttons and so on to your classic sheer will  enhance the look. You can choose to line it with a contrast fabric or skip on the lining to show-off your skin. This style looks best with designer sarees and are an instant head turner.
The classic sheer makes the magic and gives a graceful and glamorous look to your saree looks. So  if you want to amp up your saree look with an interesting style, the sheer will work wonders.