Floral
blouse designs
have fans all over the world. These may include both vintage floral blouses or simple ones or even heavily embroidered ones. However, nothing surpasses the
beauty
of a pastel saree blouse and if we have our hands on a floral pastel blouse, things just get better. Crafted in georgette, their sheer appearance makes them even more special. These blouse models can be paired with a
plain saree
or even be worn at a party as statement wears. Take a look at these 10 pastel blouses for women designed by
Label Caroline Laishram
that are a sight to behold.
Scroll down to see the pictures below and revel in their beauty-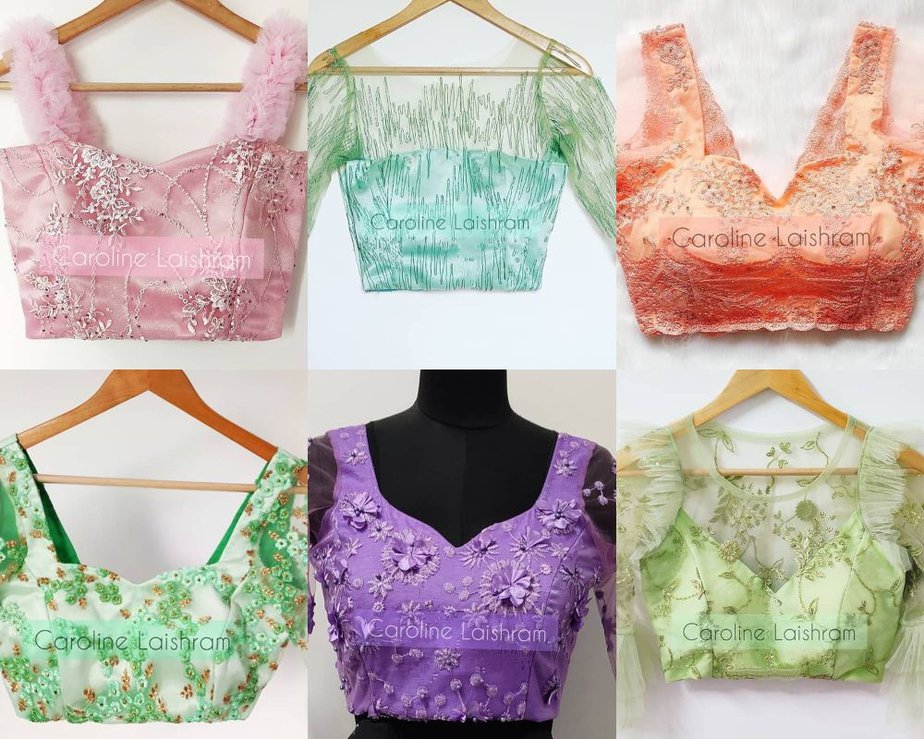 1. Peach blouse-
This dark peach blouse design is the epitome of grace and elegance.
2. Pastel green-
Flared net sleeves and floral work sheer necklines are as dreamy as they want them to be.
3. Pastel yellow-
Probably one of the most opulent numbers of the lot, this flower embroidery blouse is also punctuated with cut dana.
4. Pastel blue-
Showcasing a netted front neck, it is adorned with wavy motifs in green.
5. Seaweed green blouse-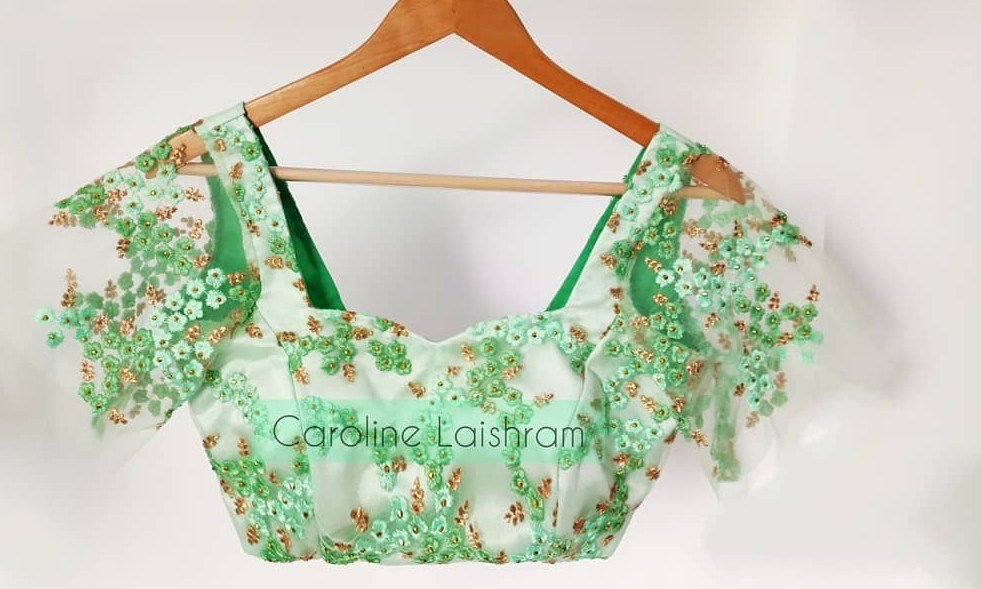 The net embroidery blouse has green and gold florets etched on them with much care.
6. Pink blouse-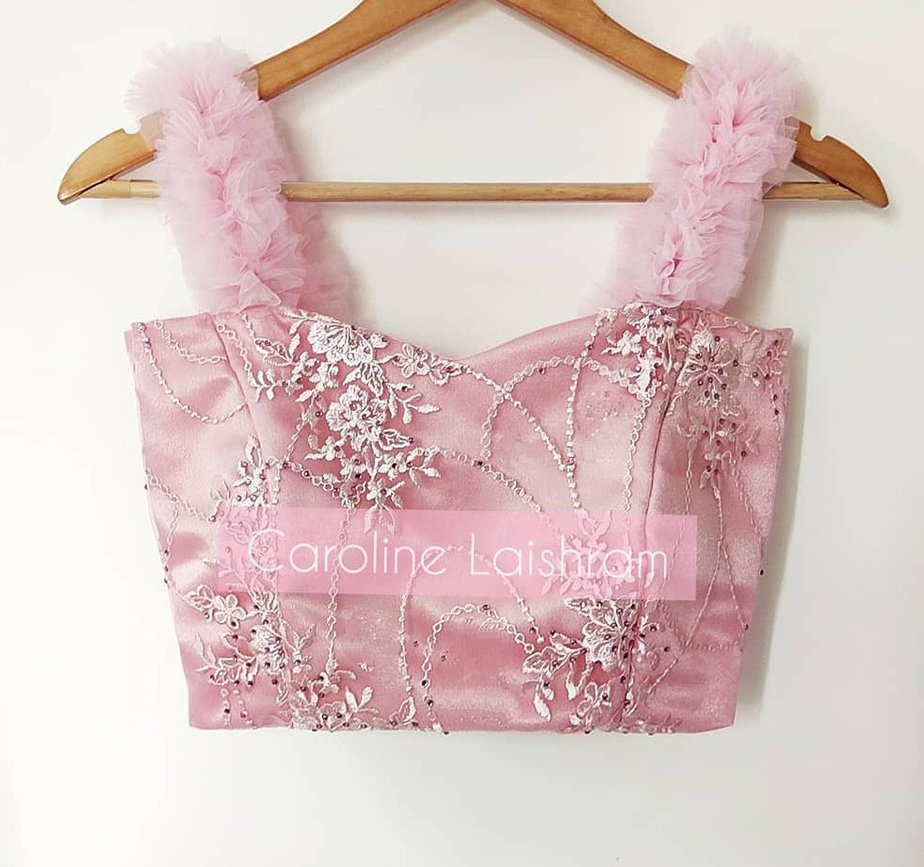 A floral embroidery blouse design suits a pink number the best and now we know why.
7. Ivory blouse-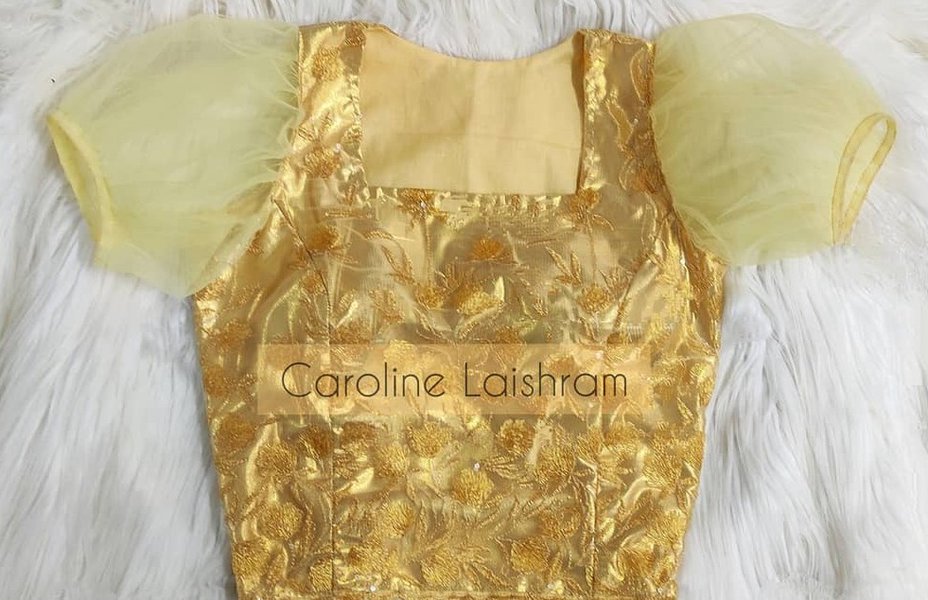 If you love heavy thread work blouse designs, then you must try giving this one a shot.
8. Lilac blouse–
This thread embroidery blouse design showcases french knot florets studded with pearls and beads.
9. White blouse-
Featuring ivory florets in 3D, this blouse design would brighten up any plain saree.
10. Rose pink blouse-
Worked with an illusioned neckline and embroidered florets, this one embodies the beauty of all the things the colour stands for.