Saree blouses with knots at the back are very much in vogue. They have been at the top of the list of the latest blouse designs no matter what the occasion was. We have seen them dominate bridal blouse catalogues as well as party wear styles.  This list has 25 tie-back saree blouse designs that are crafted exclusively for the ongoing winter wedding season. It is from Tailored by Jancy.
Check out the pictures below and get some major styling tips-
Pink mirror work blouse with rose organza detail tie-up-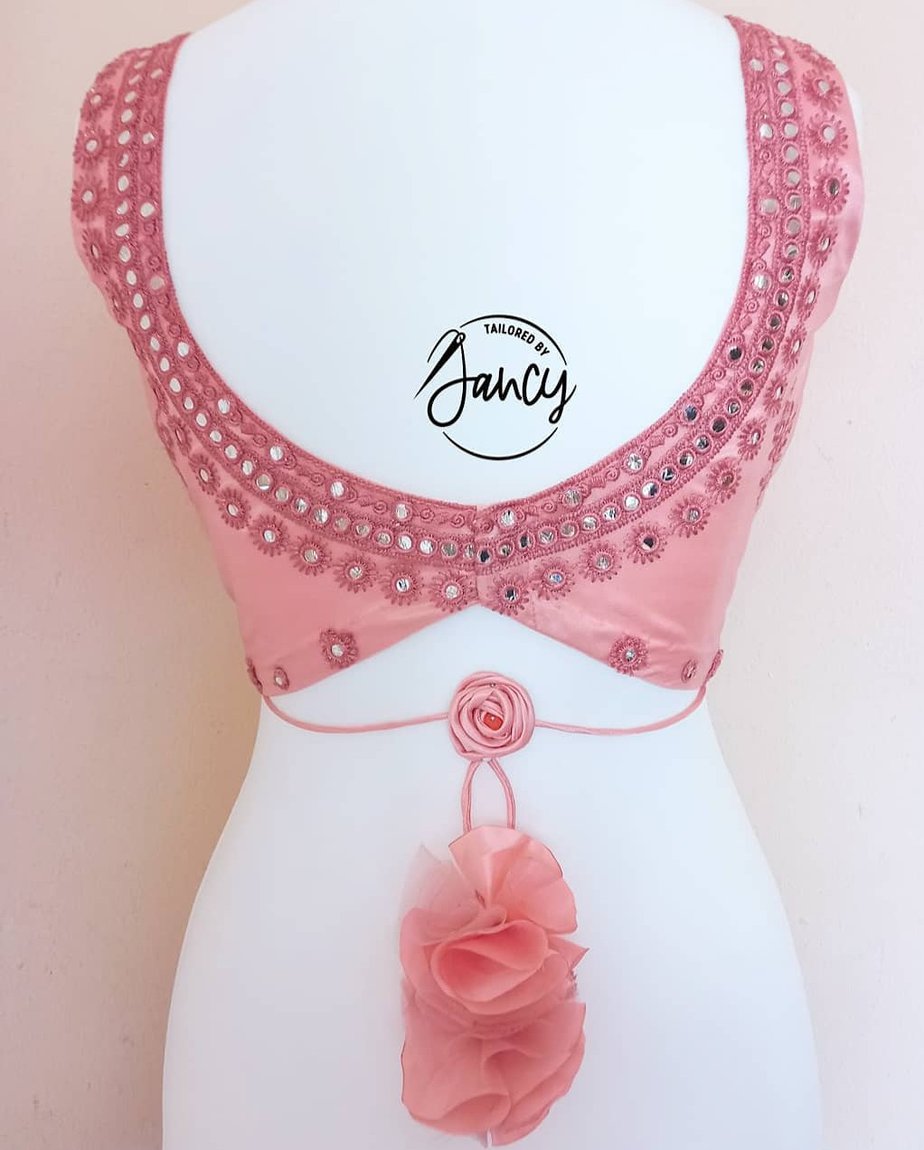 2. Red blouse with paisley motif blouse with simple bow tassel-
3. Violet floral motif blouse with diamond buttas-
4. Wine gold detailed velvet beaded blouse-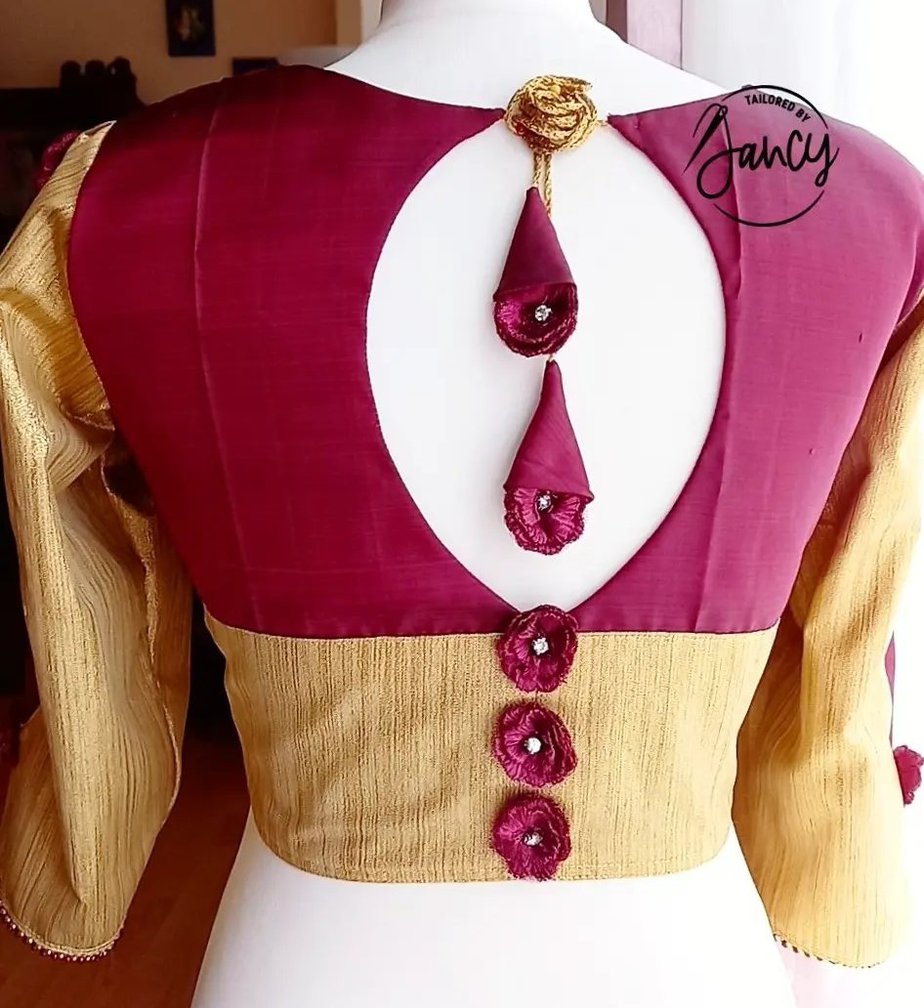 5. Green blouse with button-detailed tassel-
6. Red hand-embroidered floral blouse with flowered dori-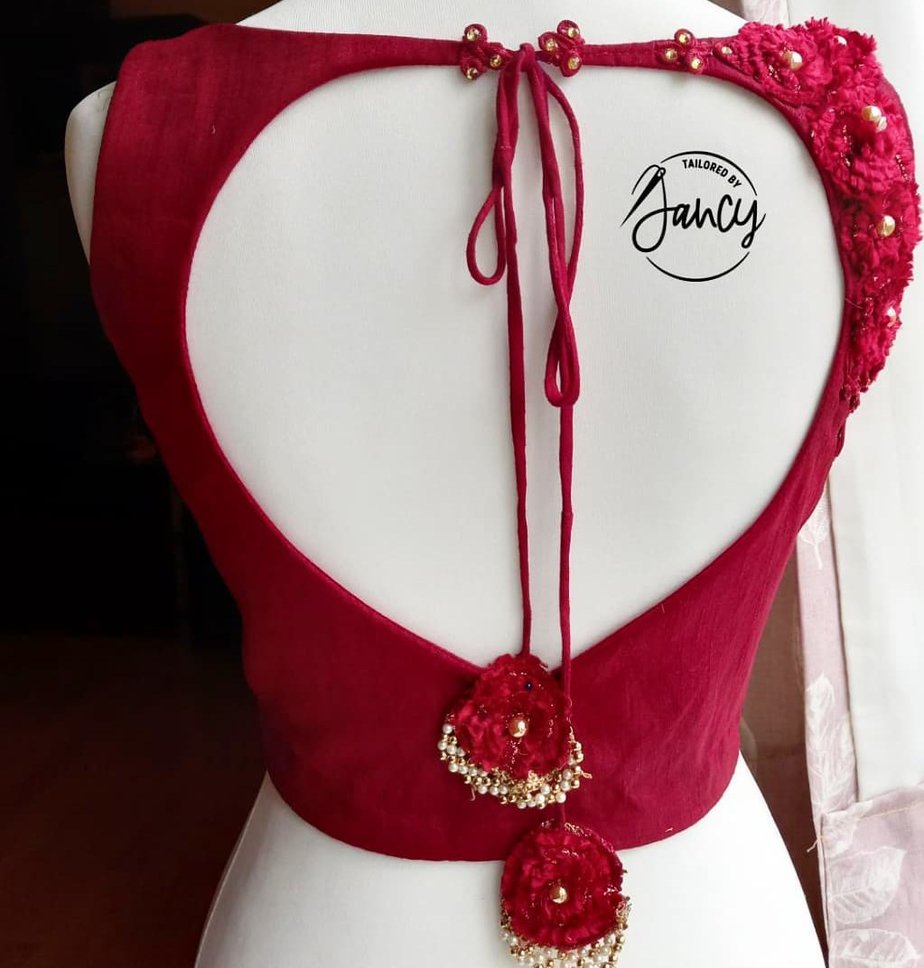 7. Beige keyhole tasselled and button work blouse-
8. Gold blouse with blue diamond-shaped dori blouse-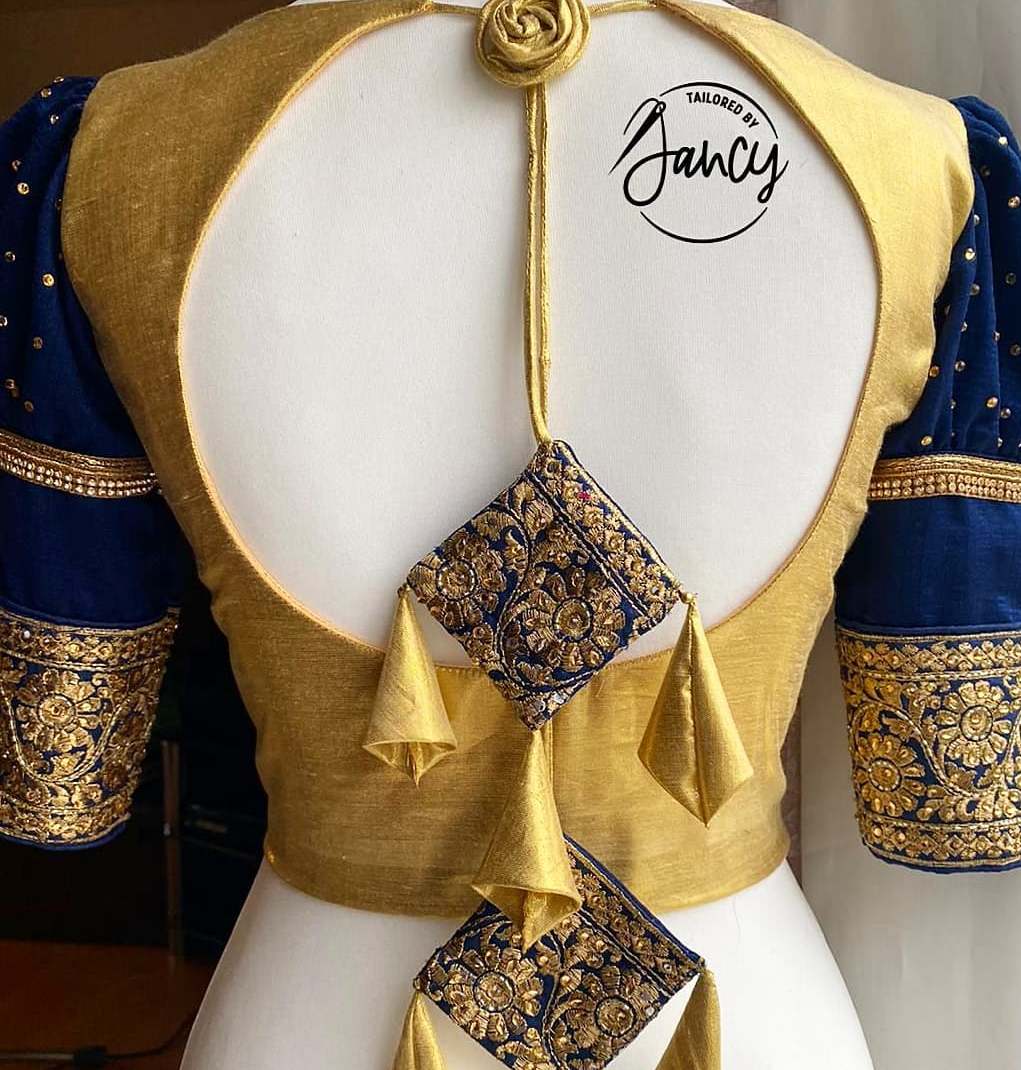 9. Purple silver zari detailed tassels blouse-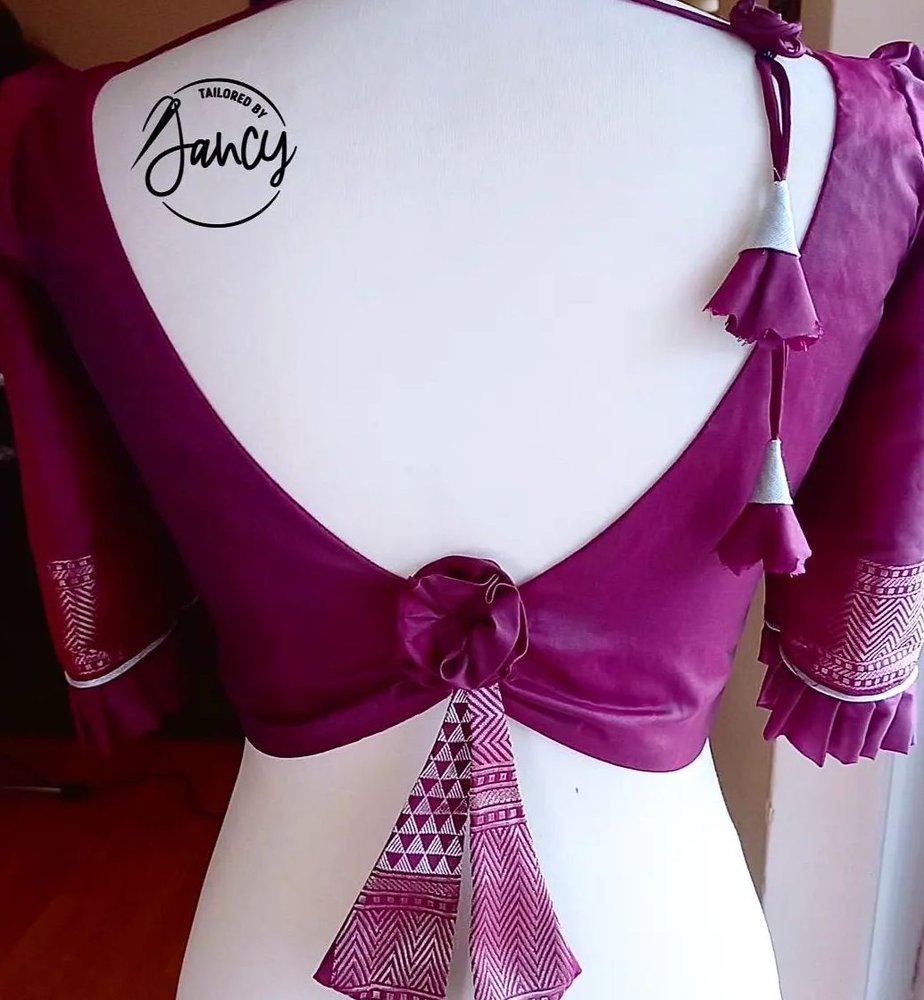 10. Magenta zari blouse with hand embroidery-
11. White floral printed blouse with crisis cross tie detailed back design-
12. Red 3D flower tassel back tie-up design-
13. Rani Pink blouse with lattice hangings-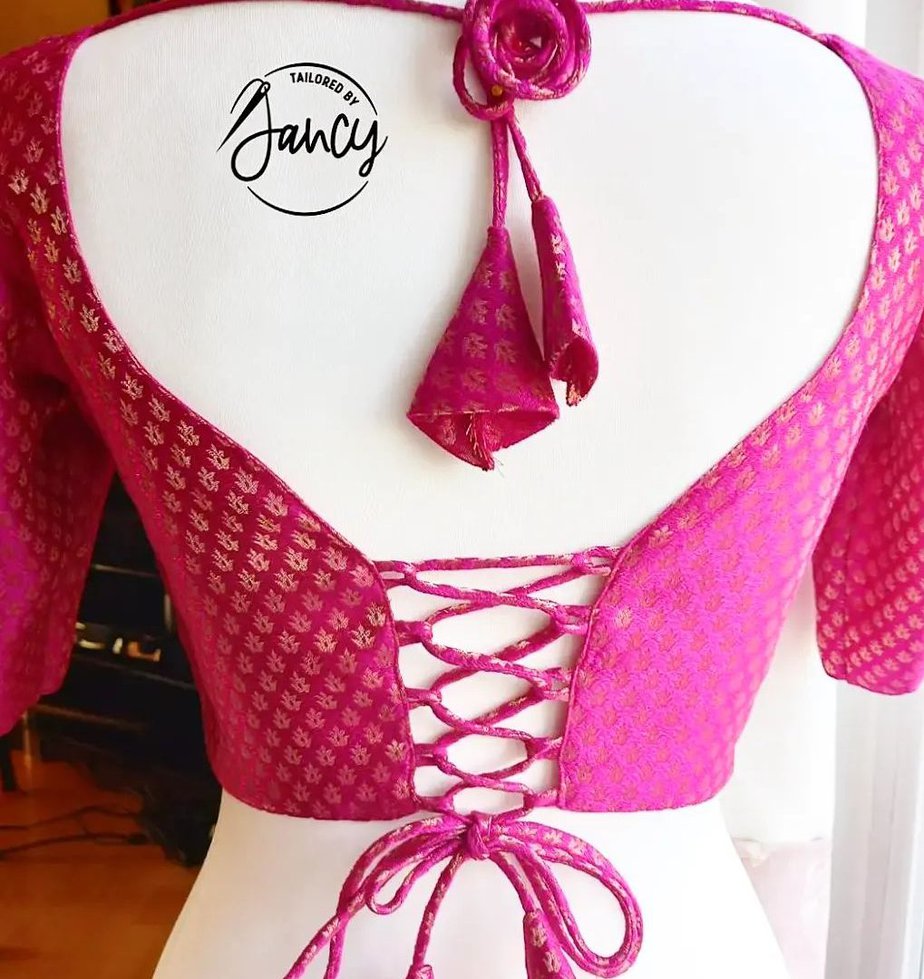 14. Ivory bow work stylish back knot design blouse-
15. Pink back dori blouse with pink tuck back-
16. Red brocade blouse with a keyhole back tie in green-
17. Purple silver tassel blouse design with puff sleeves-
18. Bridal red blouse with a bunch of tassels on the gold thread-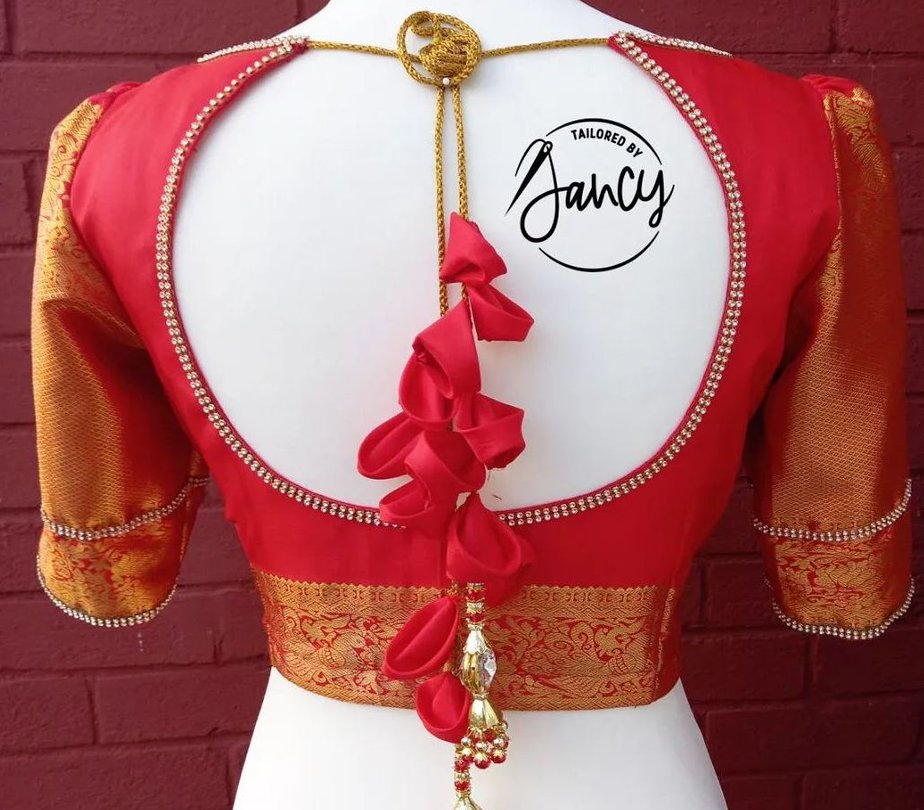 19. Pastel green saree blouse with back knot design-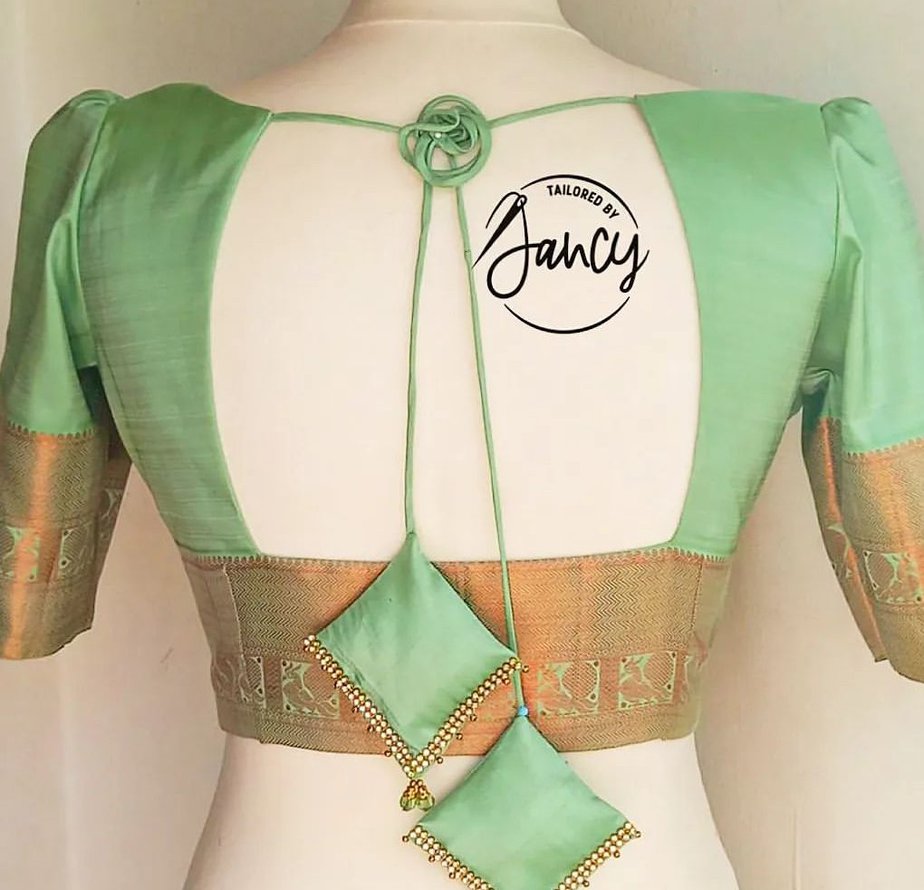 20. Violet floral motif button work blouse-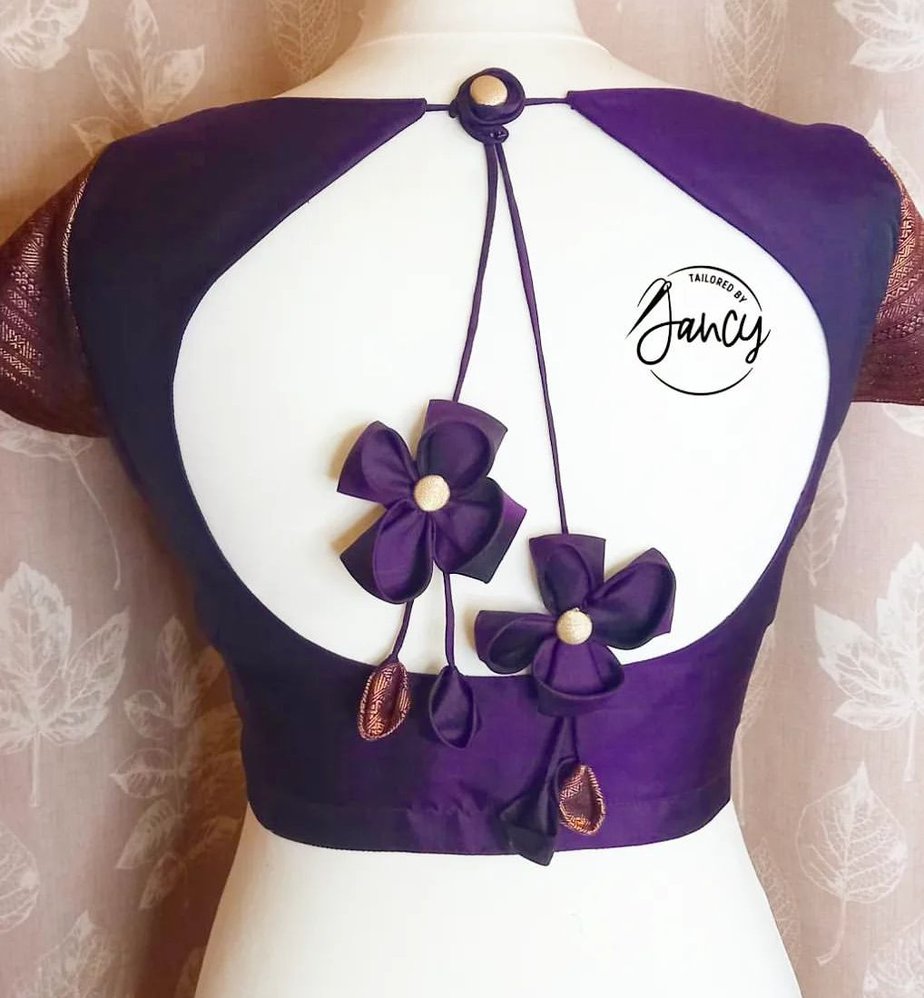 21. Blood red zari work tie-back saree blouse design-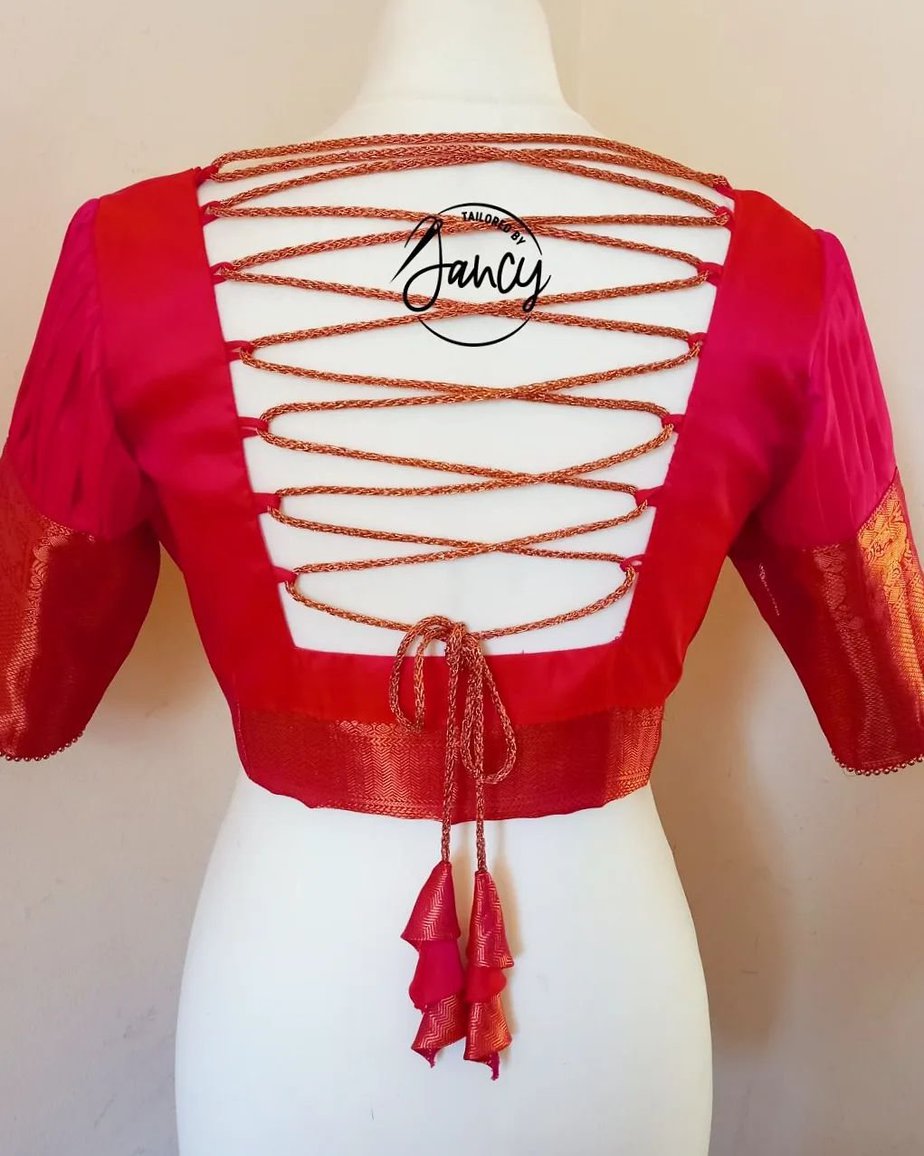 22. Red floral tasselled zari work sequinned blouse-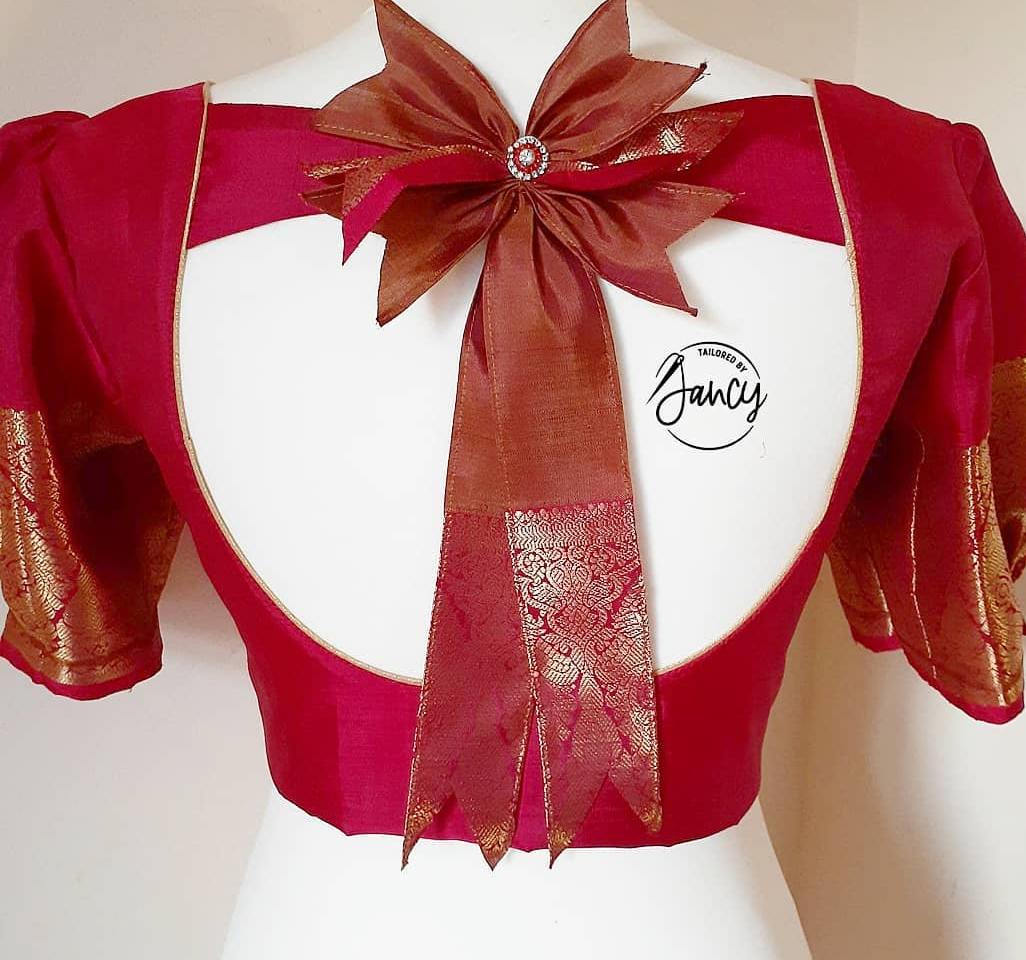 23. Peach double tasselled beaded blouse-
24. Royal Blue zari work hem with gold tassels-
25. Black checkered knot hangings with tassels-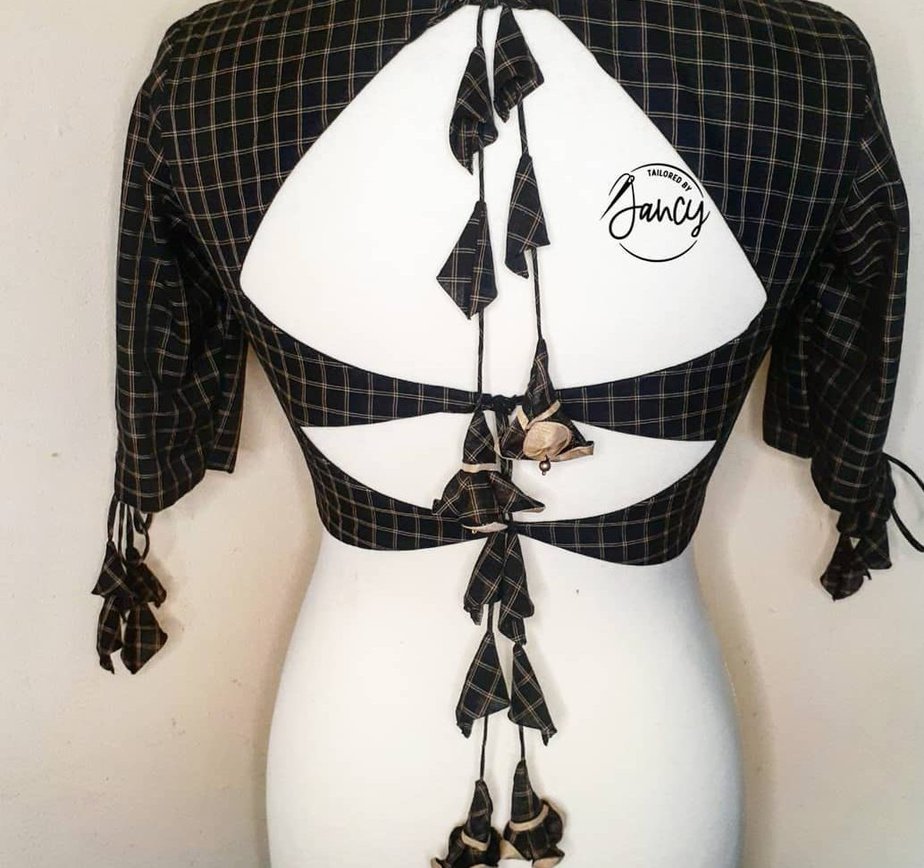 Designs such as these add much-needed chicness even to a simple blouse. And we would love for you to try them for your next outing.
To buy these stylish blouse knot designs, visit  Jancy!