Bridal blouses have never been out of style. But it is common that the neck and body get a major share of the attention. However, sleeves can hardly be overlooked given how much they contribute to the beauty of the saree as well. Below we have the latest designs from bridal blouse catalogues that included heavily embroidered sleeves. This is designed by Anu Designs and Fashions and is from their exclusive collection.No matter what your choice of the sleeve is we are sure you will find it here.
Check out the pictures below and get some styling tips for these embroidered saree blouses-
Magenta silk elbow-length sleeve blouse design-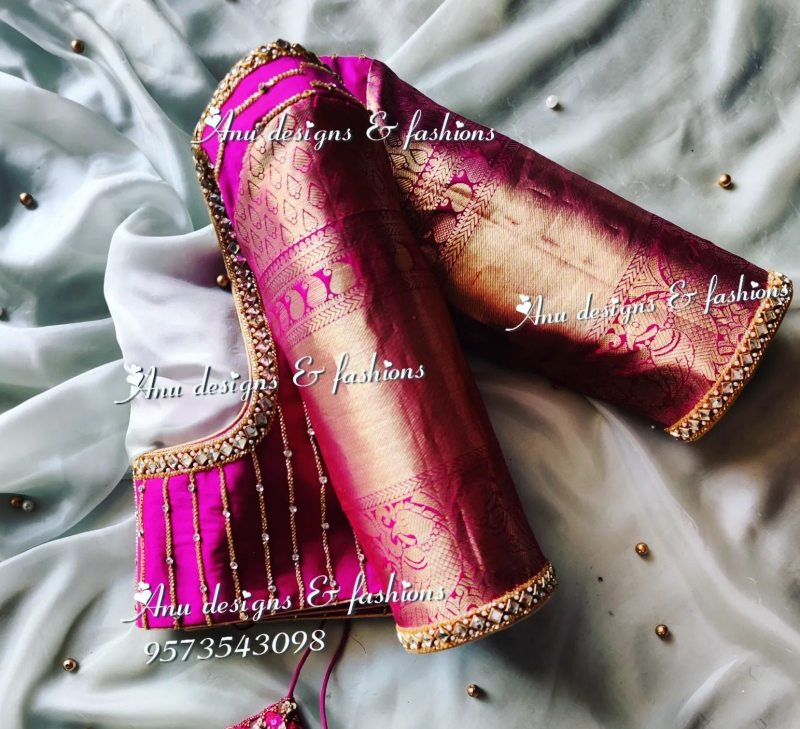 2. Yellow saree blouse with blue buttis-
3. Pastel pink saree with lavender embroidered blouse-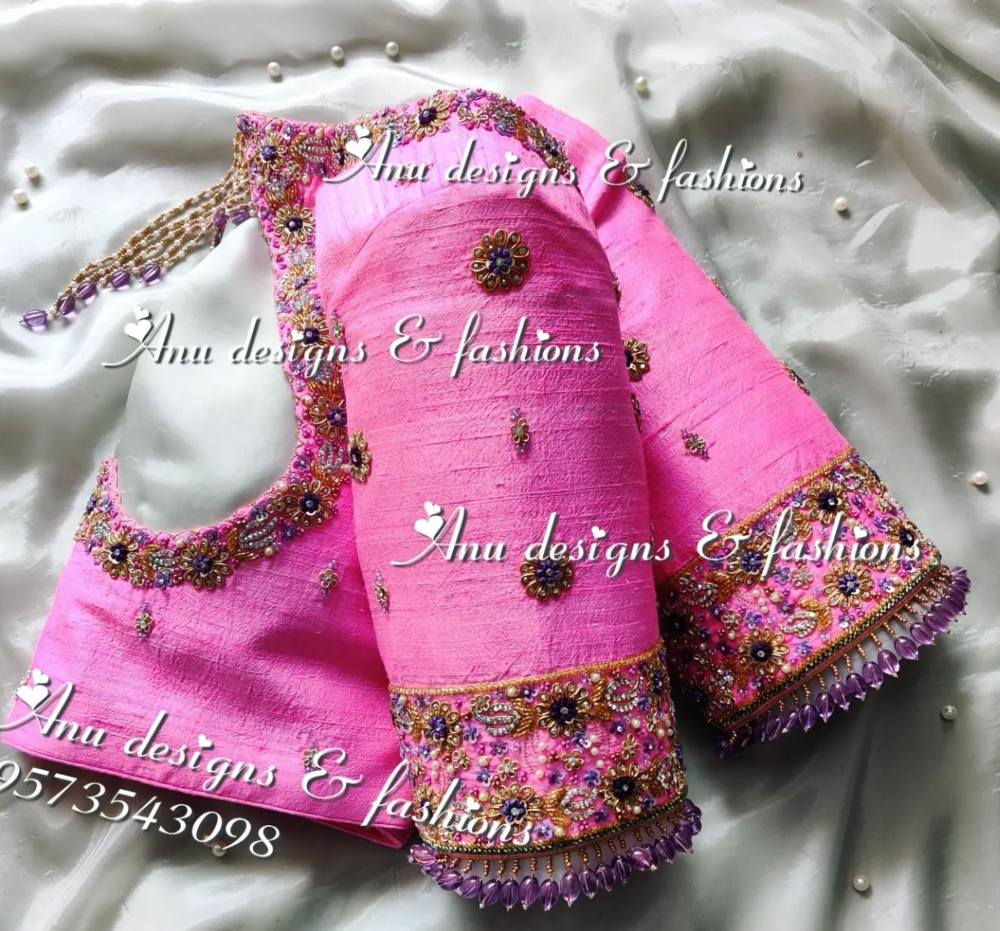 4. Red net sleeve embroidered blouse-
5. Red tasselled stone work blouse design-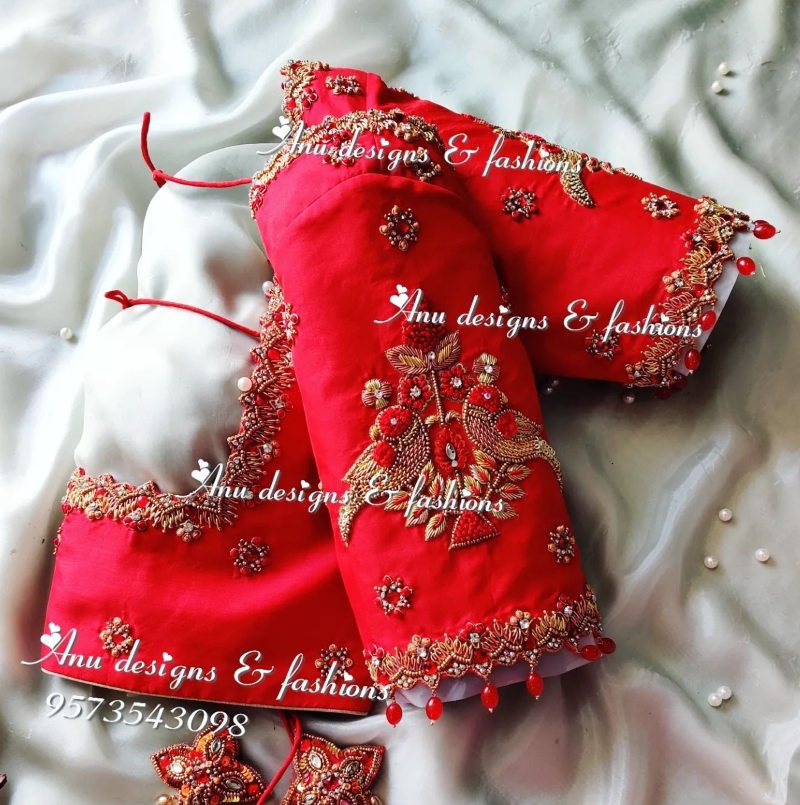 6. Wine puff sleeved saree blouse-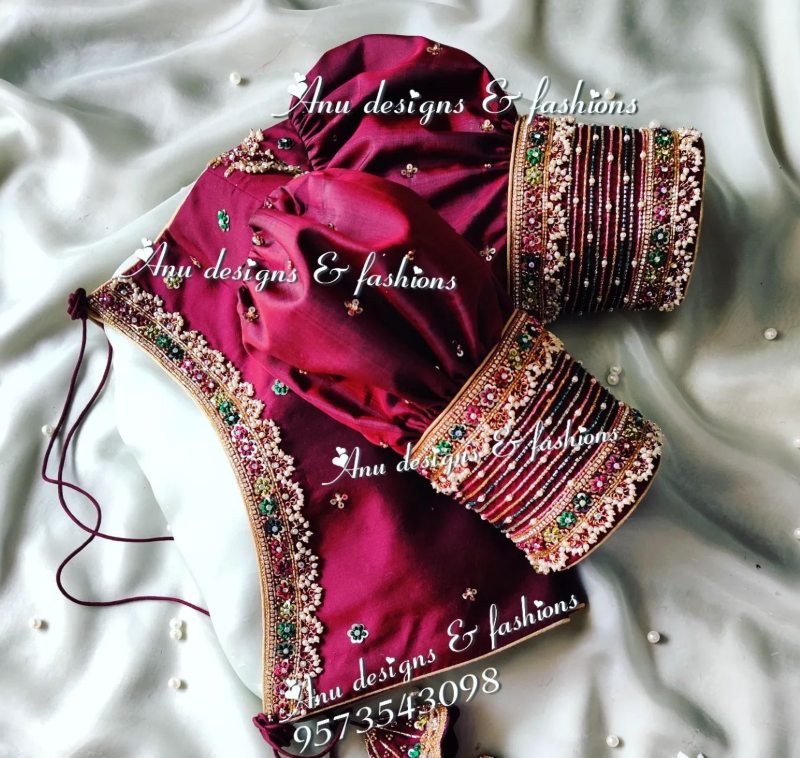 7. Navy blue blouse with multi colour florets-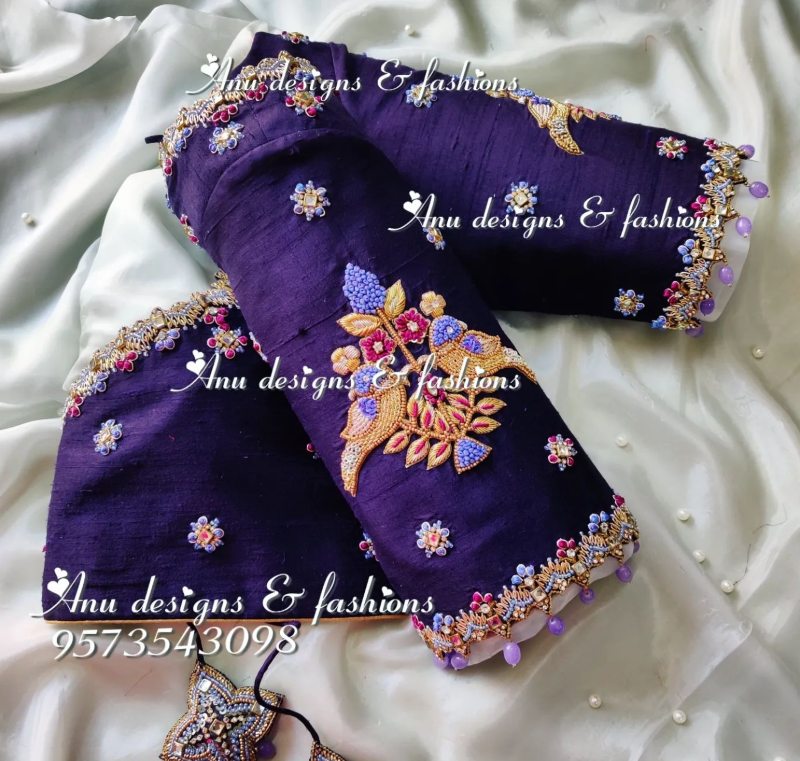 8. Onion pink blouse model with scalloped sleeve-
9. Peach paithani blouse with beaded sleeve-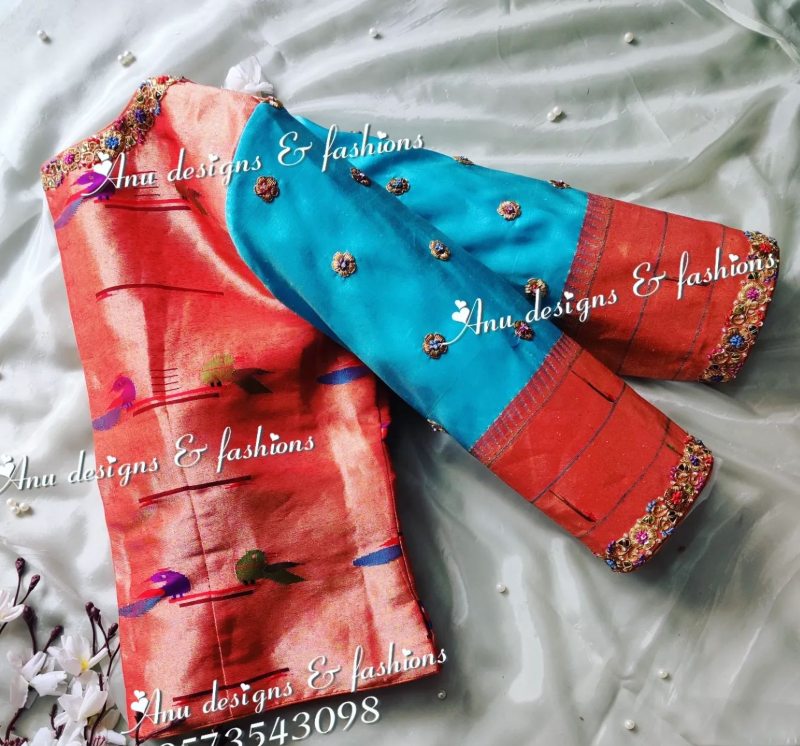 10. Green heavy embroidery blouse sleeve design-
11. Red blouse with peacock motif and green sleeves-
12. Red hand-embroidered blouse sleeve-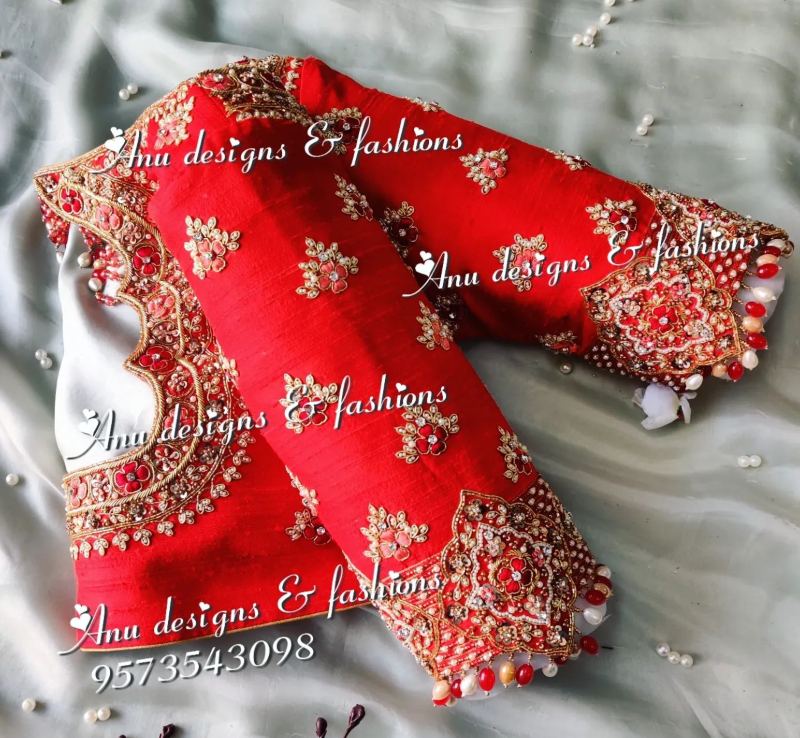 13. Turquoise simple blouse sleeve design-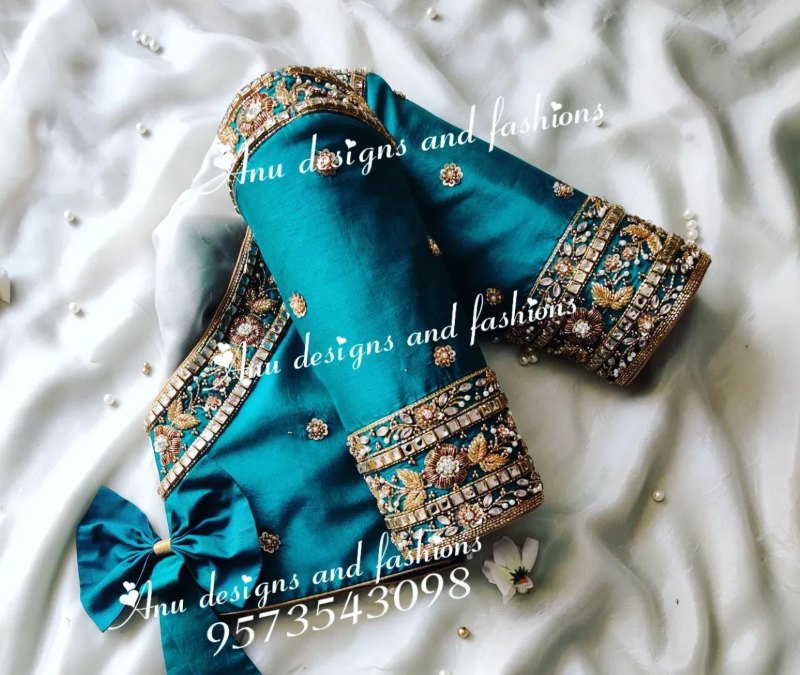 14. Royal Blue blouse with aari work buttis-
15. Sky blue blouse with pink contrast floral jaal-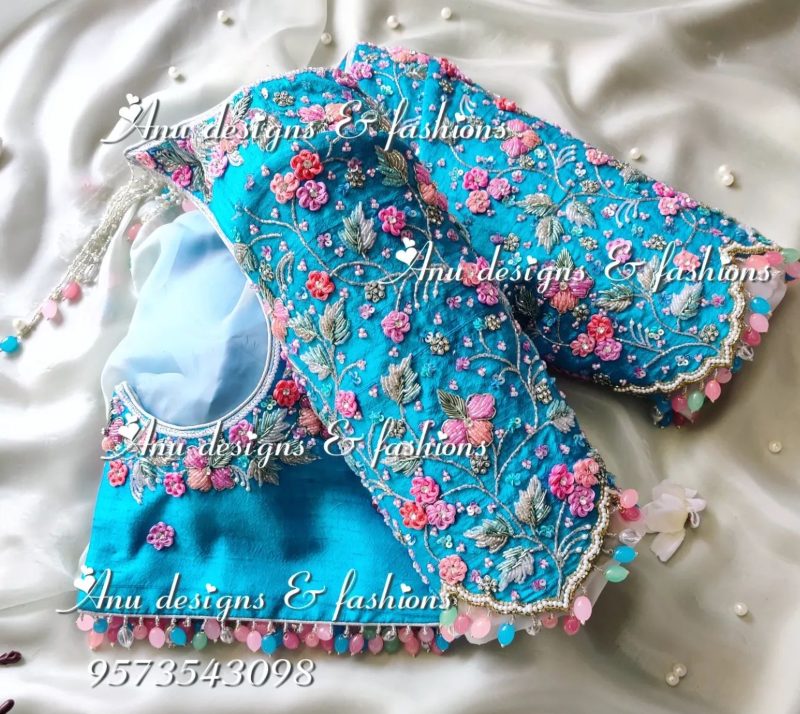 16. White leaf motif blouse in green and purple-
17. Black hand embroidered full sleeve saree blouse-
18. Lilac pink tasselled blouse-
19. Perigrine cut-out sleeve handwork blouse-
20. Mango yellow green scalloped blouse-
21. Blue blouse with peacock motif sleeve-
22. Mint green simple aari work blouse-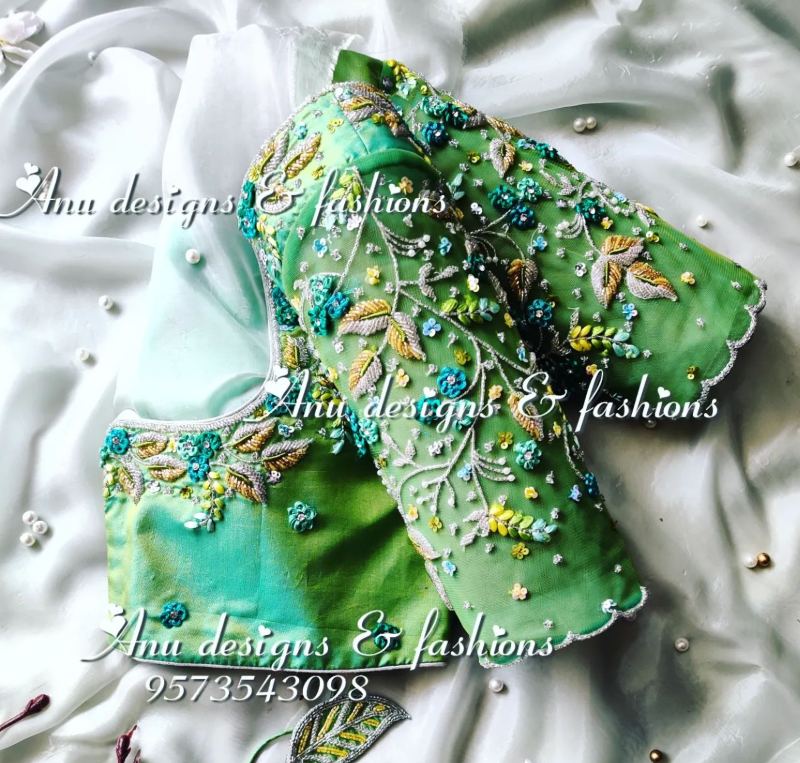 23. White silk blouse with pink floral patterns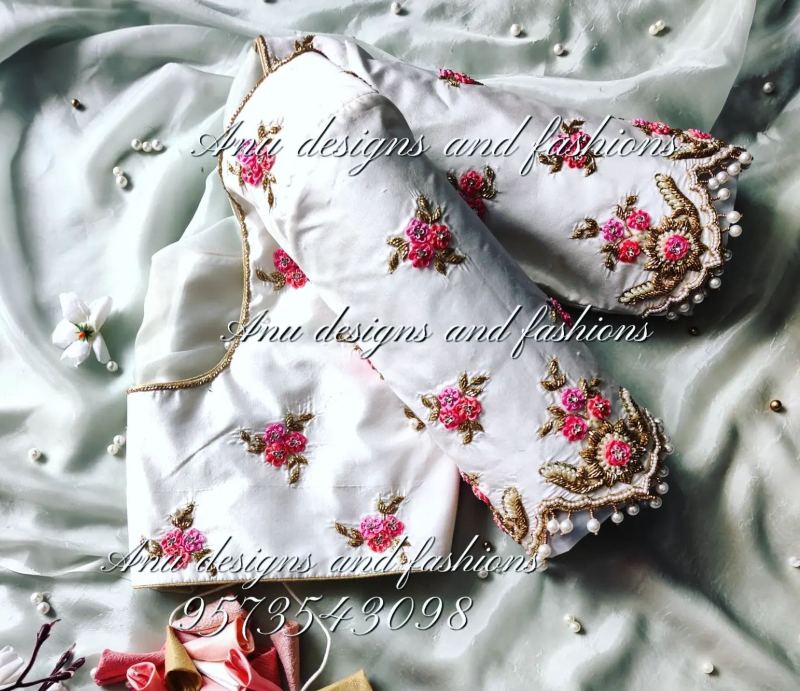 24. Violet monochrome tasselled blouse-
25. Multi-colour handiwork saree blouse design-
We hope you love this bunch of designs and even try some of them on your next saree blouse. They also have a customized collection of aari and maggam blouses that are made to order.
To buy these latest blouse designs online, visit Anu Designs and Fashions!
Instagram-Anu Designs and Fashions
Ph No-095735 43098!