Aari and Maggam work design blouses are extremely popular among brides. In fact so much so that new designs and patterns keep coming every time. Though customized blouse models have always been in vogue, aari and maggam work blouses make it possible for brides to have a design that stays close to their hearts. Below are the 25 latest aari and maggam saree blouses that are sure to sway your heart towards them. These belong to Needle Eye Boutique.
Ivory aari work blouse with the stork and floral motifs in stones–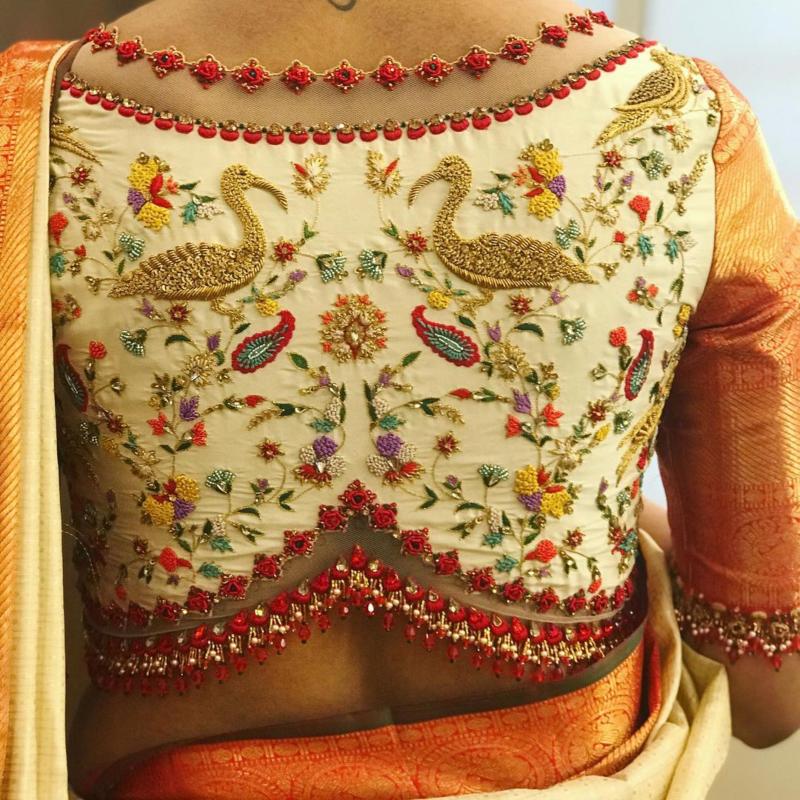 2. Red zari elbow-length sleeve blouse with gold thread work-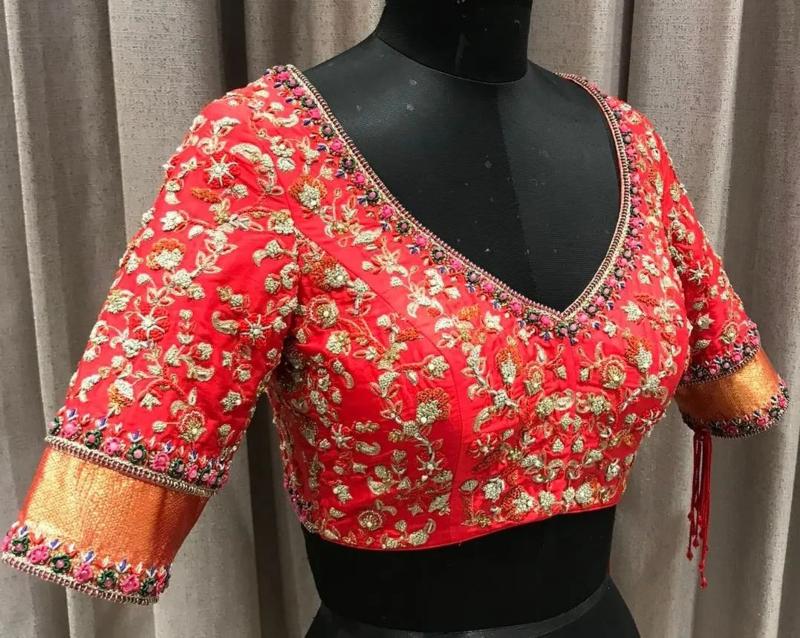 3. Green velvet blouse with gold maggam work in temple patterns-
4. Pink blouse with threadwork florets and stone studded illusion sleeves–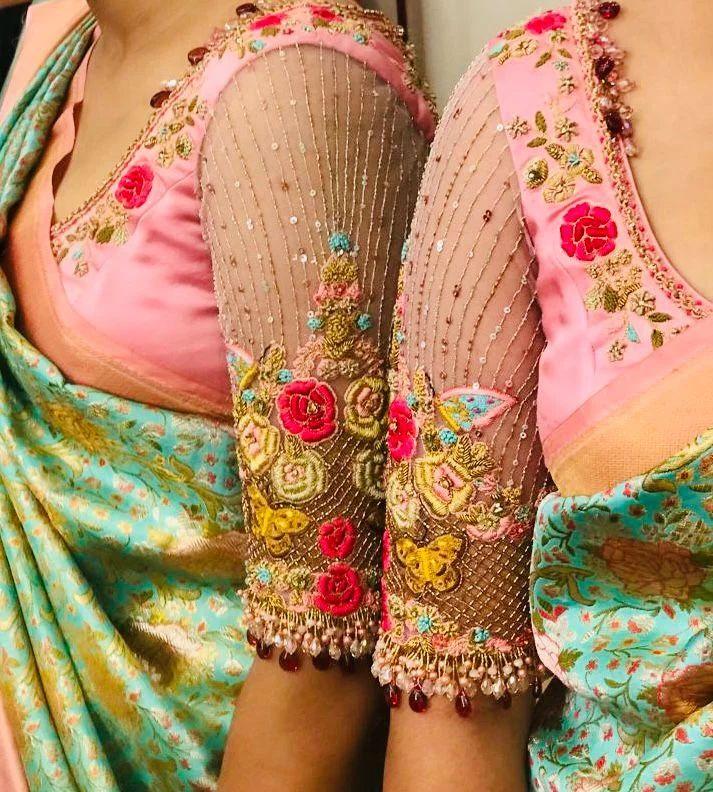 5. Off-white blouse model with pearls and tassels in self-colour–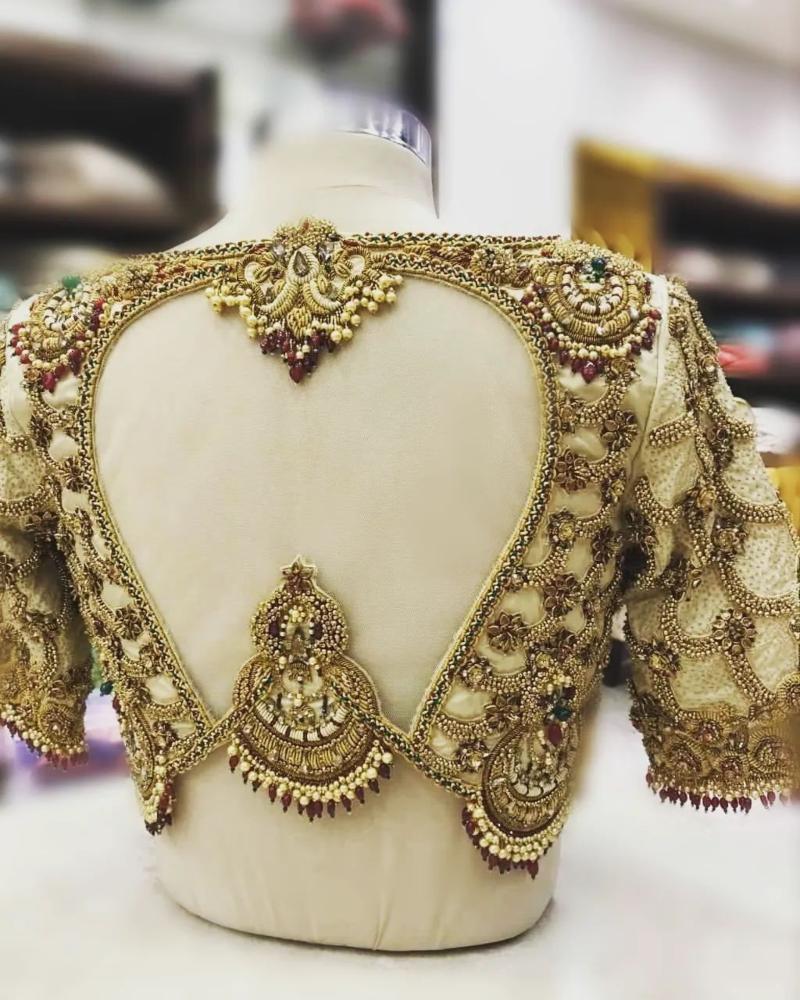 6. Purple blouse with aari work illusion back neck-
7. Magenta velvet sleeve blouse with illusion neck back-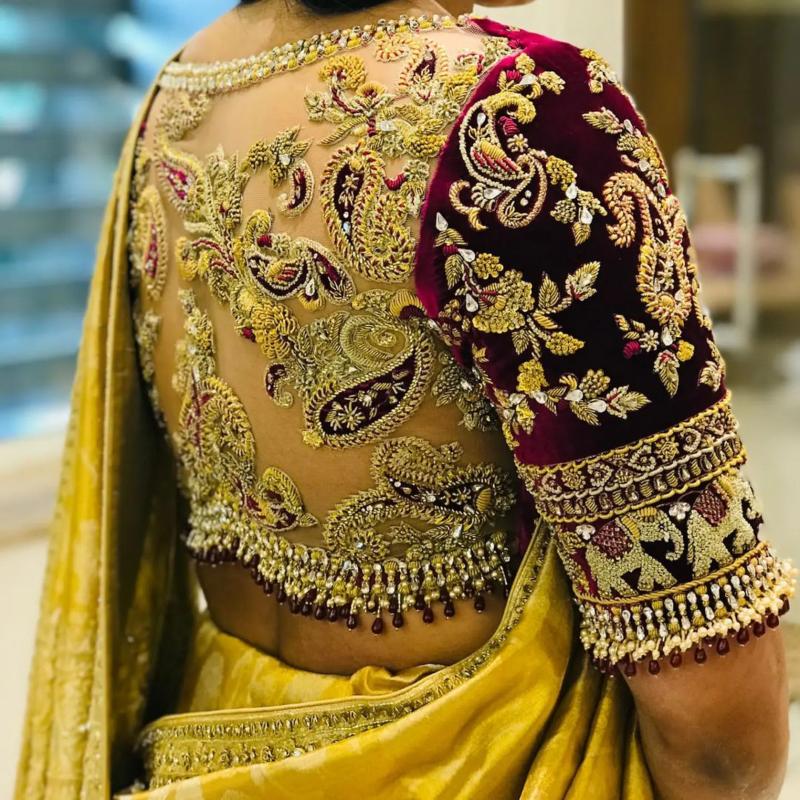 8. Ivory maggam work simple design blouse-
9. Red and gold jaal work blouse-
10. Sky blue blouse with multihued pastel stones-
11. Magenta Blouse with cut work back neck in gold tassels-
12. Mango yellow saree blouse with lilac embroidered florets-
13. Maroon illusion neck blouse model with aari-
14. Orange open-back blouse with cut work-
15. Wine aari work blouse design with silver and pink lattices-
16. Green velvet blouse with gold chariot motif in stones-
17. Bottle Green maggam work blouse with pink stones-
18. Black full-sleeved blouse with stone studded motifs in multiple colours-
19. White maggam work blouse with gold and sequinned studs–
20. Royal Blue blouse with wedding motif in gold and pearl tassels-
21. Red Velvet saree blouse with gold beadwork designs-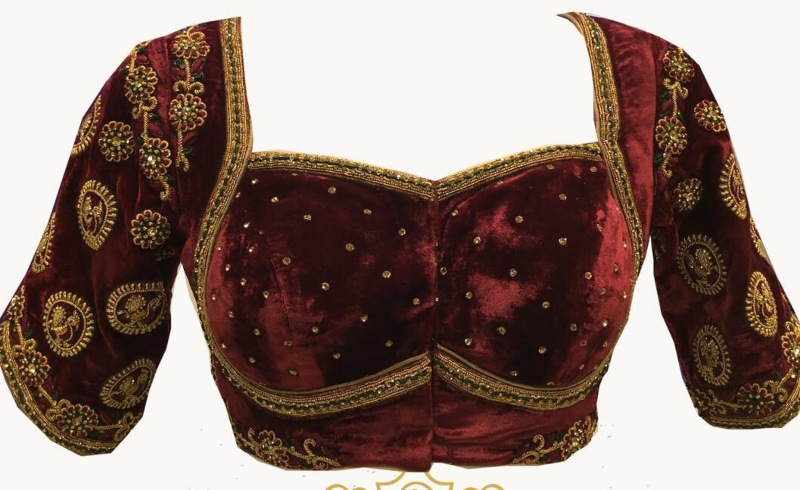 22. Bottle green velvet blouse with thread and stone embroidery-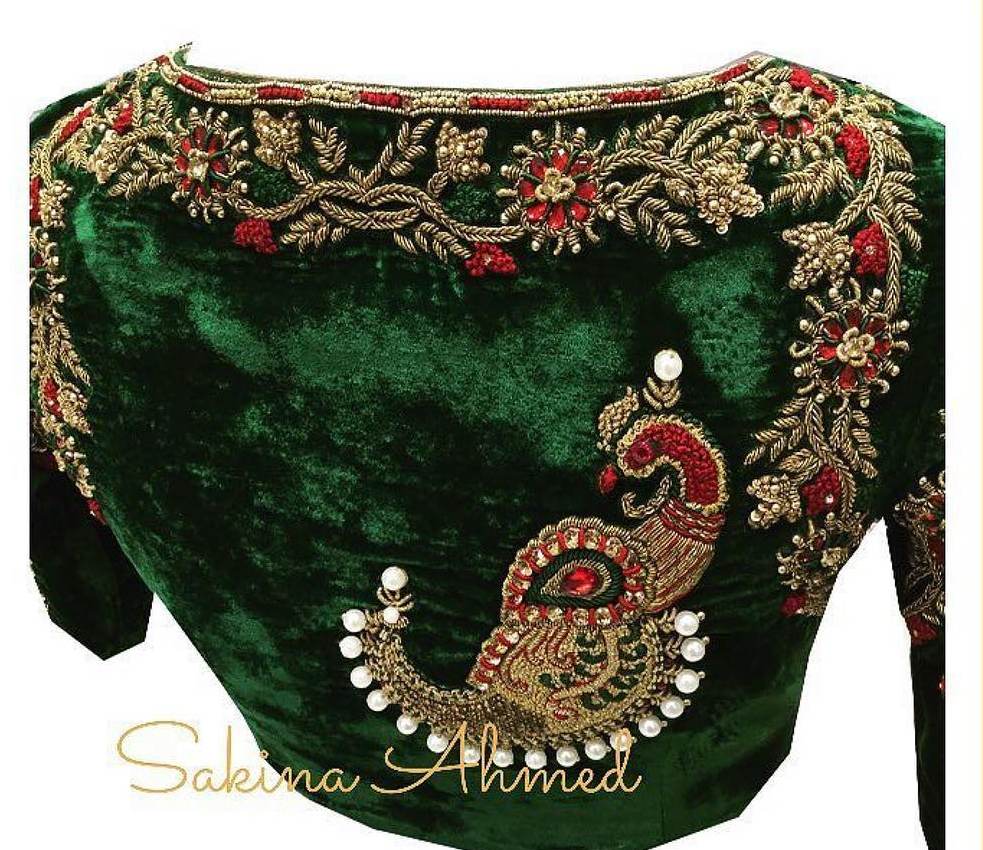 23. Violet elephant motif aari work in orange and gold-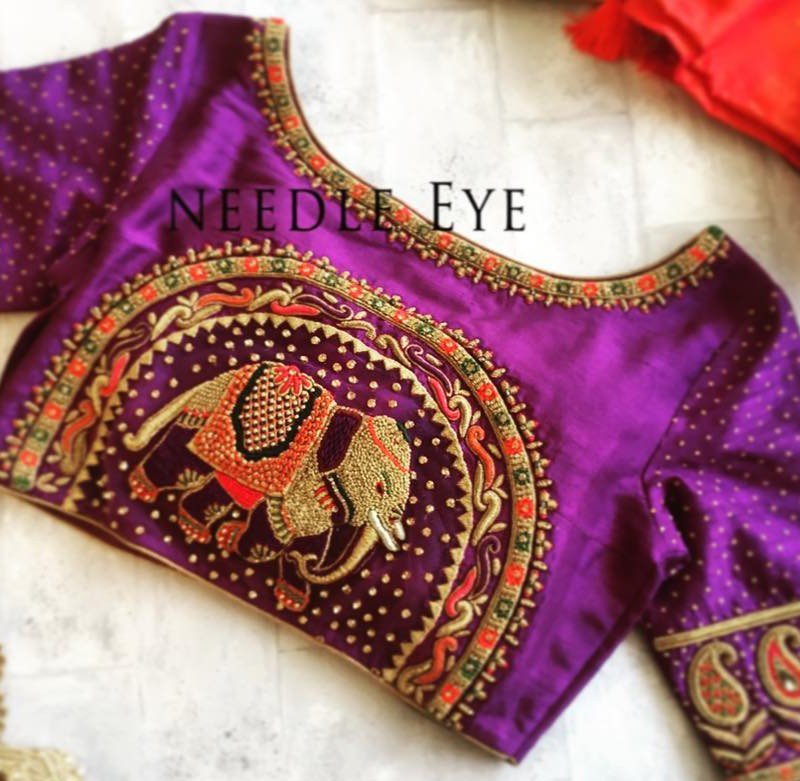 24. Navy blue aari work saree blouse with gold thread work-
25. Yellow cut work blouse with stone and beads-
Since the wedding season is surely here, we suggest you try some of these latest bridal maggam and aari work blouse designs.
To buy the blouse designs of 2022 online, visit Needle Eye!
Ph.No.-097319 60904