Embroidered blouses are quite a fad. In fact, it always has been. We cannot blame anyone though, right? They are gorgeous and are in vogue no matter what the season. While simple blouse designs are really loved too, the heavy work blouse design is what makes us our festivals and events better. We know that you have many latest blouse designs to find online and probably are confused with them. However, these 22 heavy-work blouse designs that include embroidered, stone work and embellished ones are sure to capture your heart. These are exclusively designed by Anu Keerthi for The Wardrobe.
Check out the pictures below and see pretty these heavy blouse designs are-
Red Pani Grahan motif blouse work with tassels and thread-
2. Yellow with blue sheer organza front and heavy stone work blouse-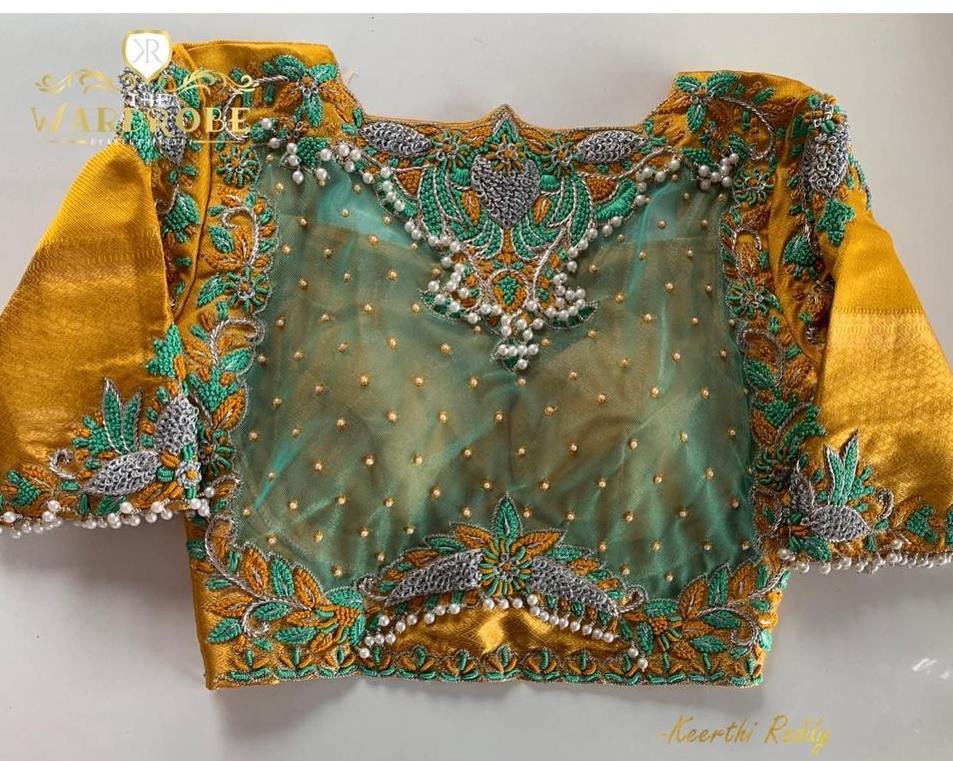 3. Purple pattu short-sleeved blouse with navy blue threadwork–
4. Violet thread aari work blouse showcasing floral motifs-
5. Navy Blue blouse with V-neck design and scalloped hem–
6. Forest Green blouse design with gold beads in peacock motifs-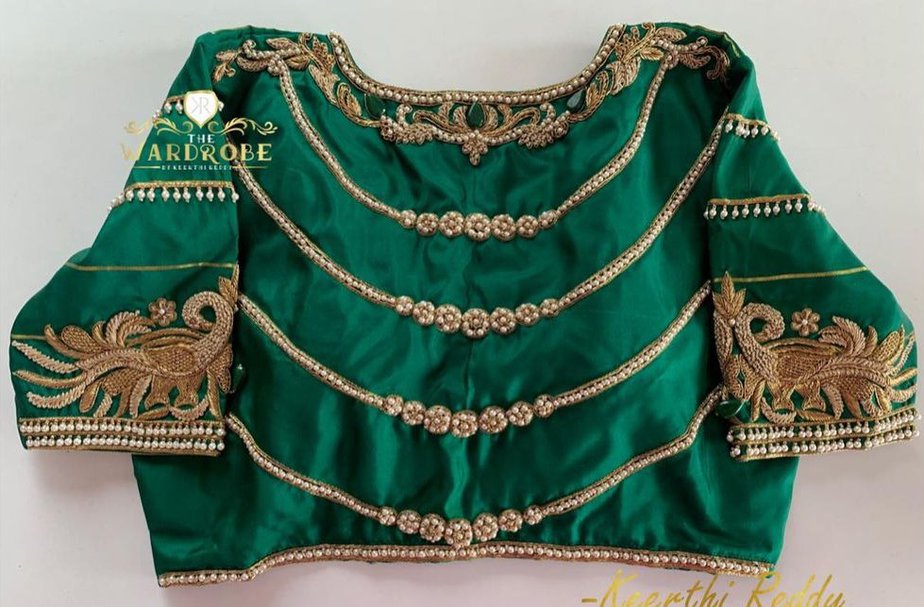 7. Powder blue velvet blouse design with gold threadwork sleeves–
8. Light green blouse model with black embroidery work in stone-
9. Sky blue blouse with pink and ivory thread work-
10. Orange pearl work blouse on elbow-length sleeves-
11. Purple maggam work blouse featuring pink puff sleeves-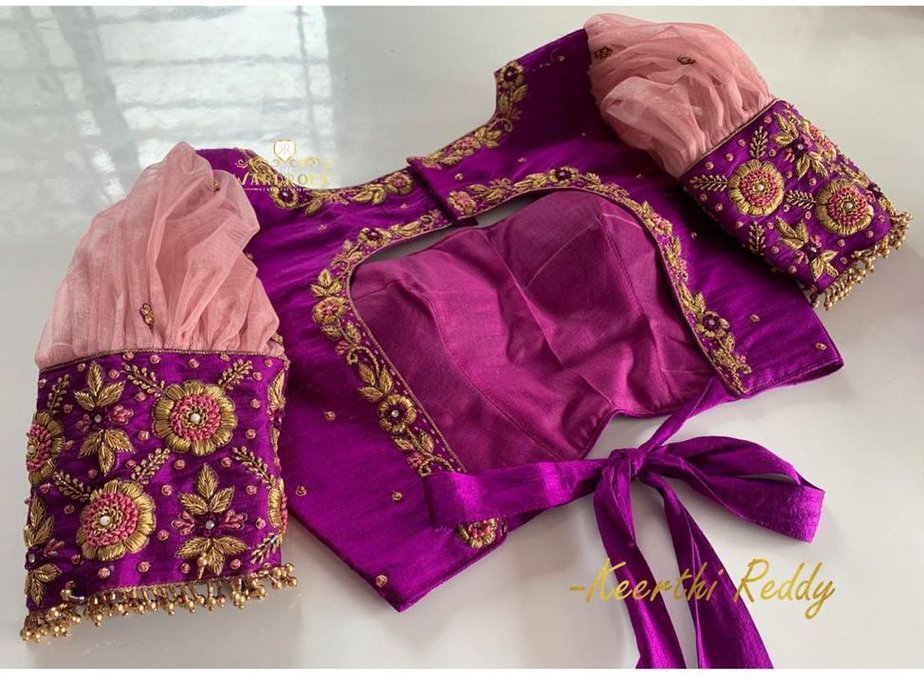 12. Velvet sky blue blouse with moti work–
13. Ivory illusion neck heavily embroidered blouse with red stones-
  14. Blue open-back blouse with green pattu sleeves–
15. Organza sky blue blouse with deep neck design-
16. White-collared blouse with sky blue embroidery-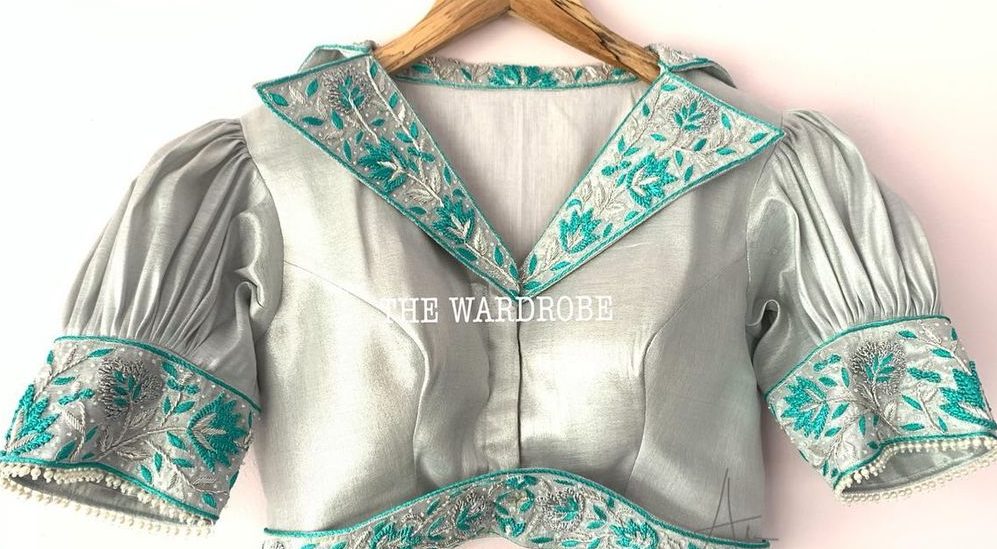 17. Pink jewel studied blouse with navy blue florets-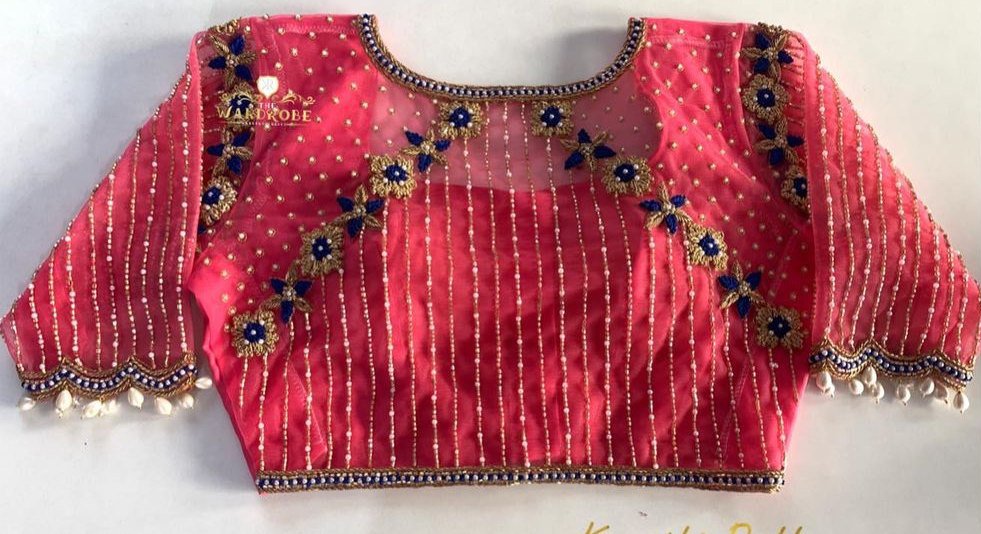 18. Purple heavy work back design blouse-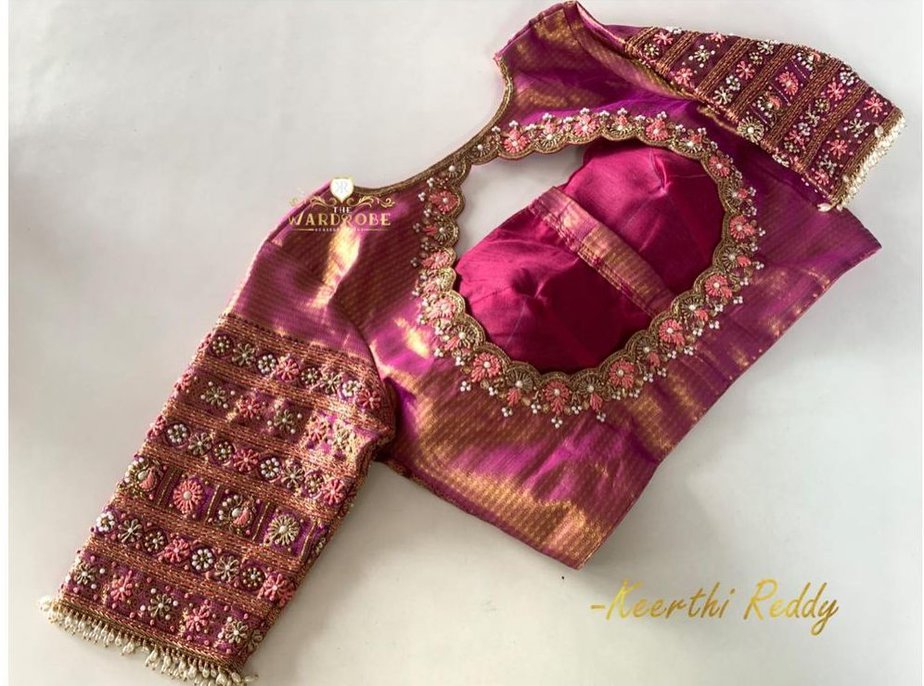 19. Brown collar work blouse model with an open front-
20. Magenta blouse with close neck blouse studded by green beadwork-
21. Turquiose blouse design with pink organza sleeves-
22. Puff-sleeved organza blouse in violet-
  To buy these blouse models online, visit The Wardrobe!