Every week we make sure we come to your rescue when it comes to fashion. When the festivals are knocking on our doors one after one, traditionals can be our only pick. Sarees are one of the most common ethnic outfits that are worn despite the difference in cultures or tastes all over the country. As you already know, a saree comes with a blouse and without the perfect one, it just looks incomplete. We may find a number of designs that cater to its front neck but lately, the craze is all about back neck designs. The styles vary from all closed to all open and even tasselled. This blog has a collection of back-neck designs for blouses that are embroidered in stones from Suganya Karthik's Sugi Boutique.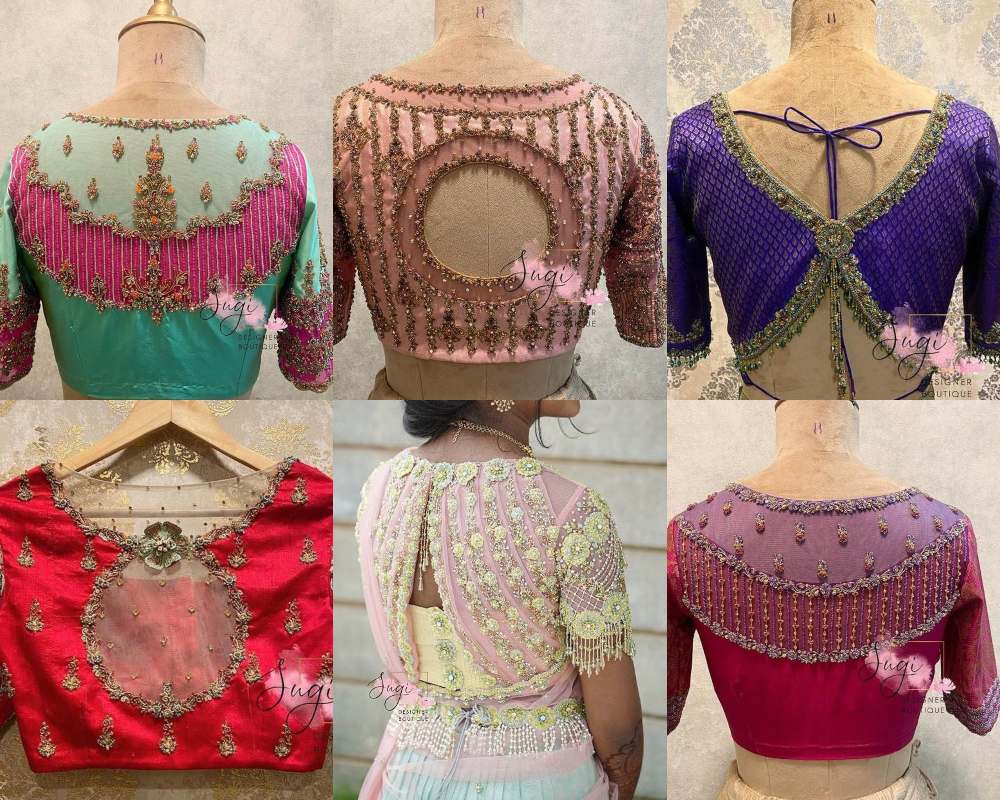 Rose pink blouse with double hole back-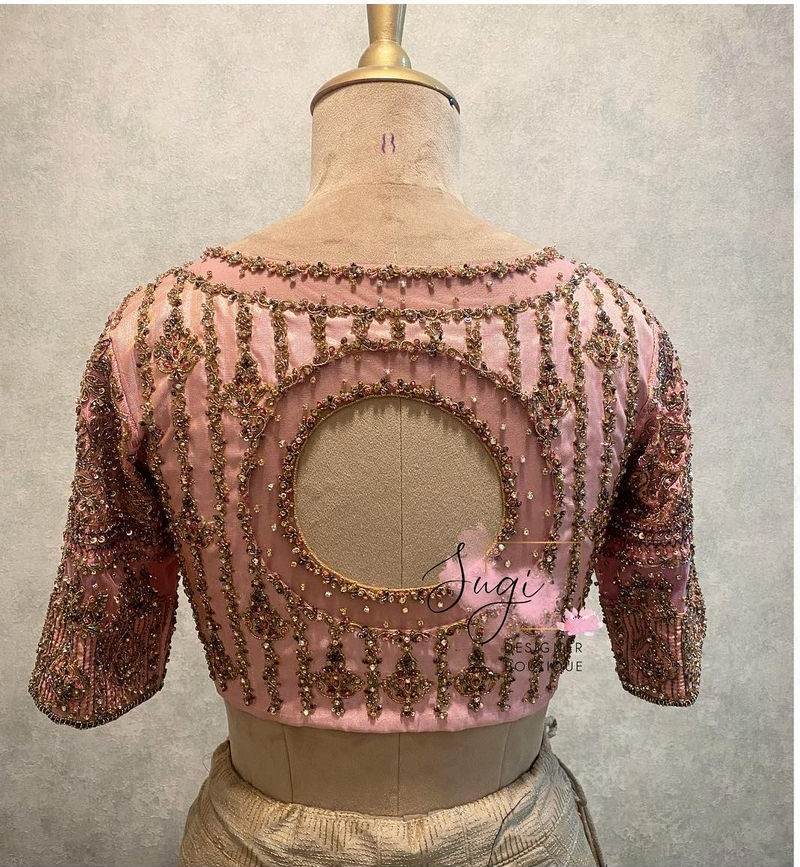 2. Royal blue blouse with tie-up and hooks at the back-
3. Magenta blouse with fancy back neck design in gold-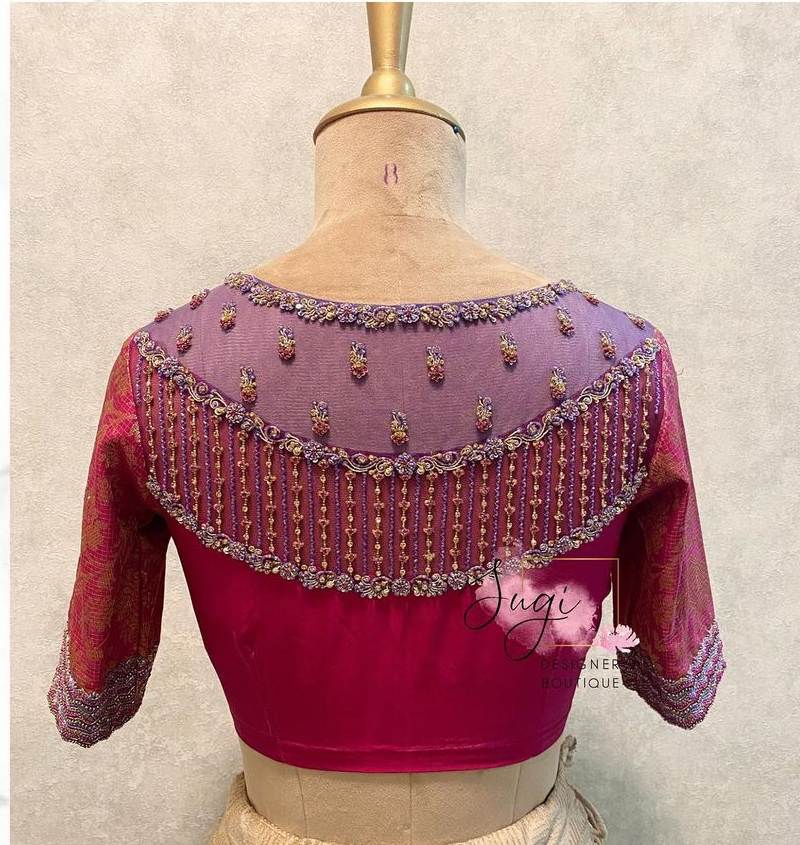 4. Onion pink round open back blouse-
5. Pastel green blouse with traditional back neck design-
6. Lavender keyhole back neck design with sky blue embroidery-
7. Pink velvet blouse with keyhole organza blouse design-
8. Red blouse with ivory illusion back blouse-
9. Yellow blouse with multi-coloured floral stoned back-
10. Pastel green blouse with tassels–
11. Peach blouse with latticed back in gold-
12. Powder blue blouse with a paisley pattern embroidered back–
13. Burgundy blouse with green hand embroidered back-
14. Lilac blouse with V shape illusion neck–
15. Maroon blouse with zari and stone studded illusion back–
16. Pink blouse with yellow corset back blouse-
17. Ivory open back palace shape blouse with pearl tassels-
18. Navy blue close-neck blouse with peacock detailing in silver-
19. Ivory heart shape back blouse with yellow embroidery–
 We are sure all these back neck designs with open, V shapes and even heart shapes are totally going to blow your mind away.
To buy these latest blouse designs online, visit
Sugi
!