Bridal blouses can be of any variety or kind but nothing beats the beauty of maggam work blouse designs. They can be either simple work designs or heavy maggam work blouse designs. We might definitely bump on to a lot of maggam work design photos but sometimes too much can be confusing as well. So to help you out, we present 8 latest maggam work blouse designs on pattu that will blow your mind away. These are designed by Manisha Vadnala for Maggam work Readymade blouses.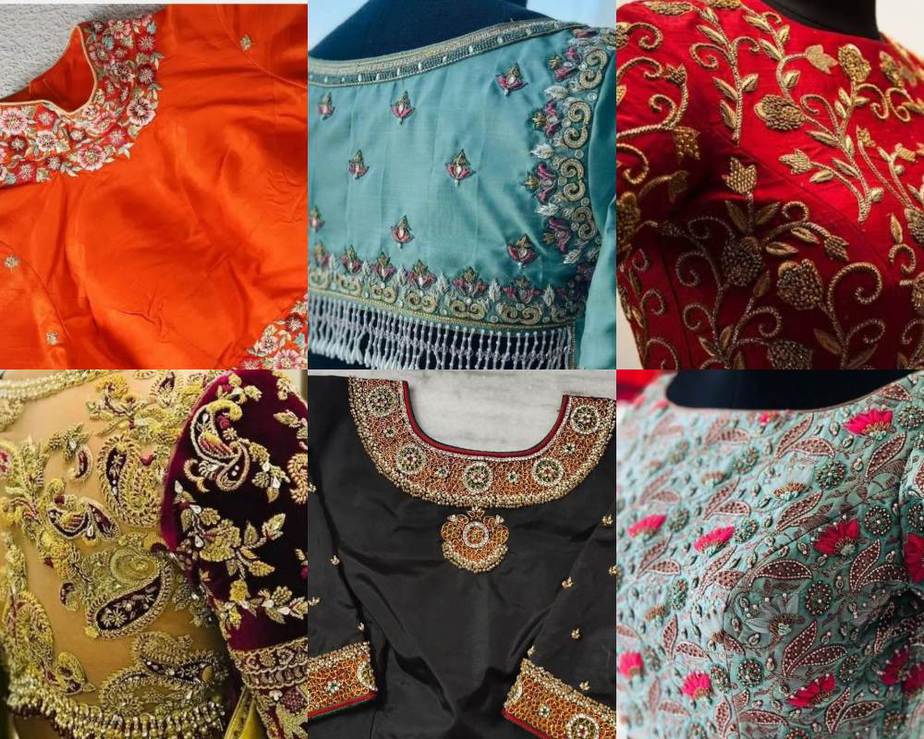 Scroll down to have a closer look at these beauties-
Orange blouse-
Who said simple maggam work designs on pattu blouses are less appealing? This orange one is sure to change that thought!
2. Red blouse-
Adorned with intricate floral jaals, the red blouse design for sarees is sure to make your heart skip a beat or two.
3. Pastel blue blouse-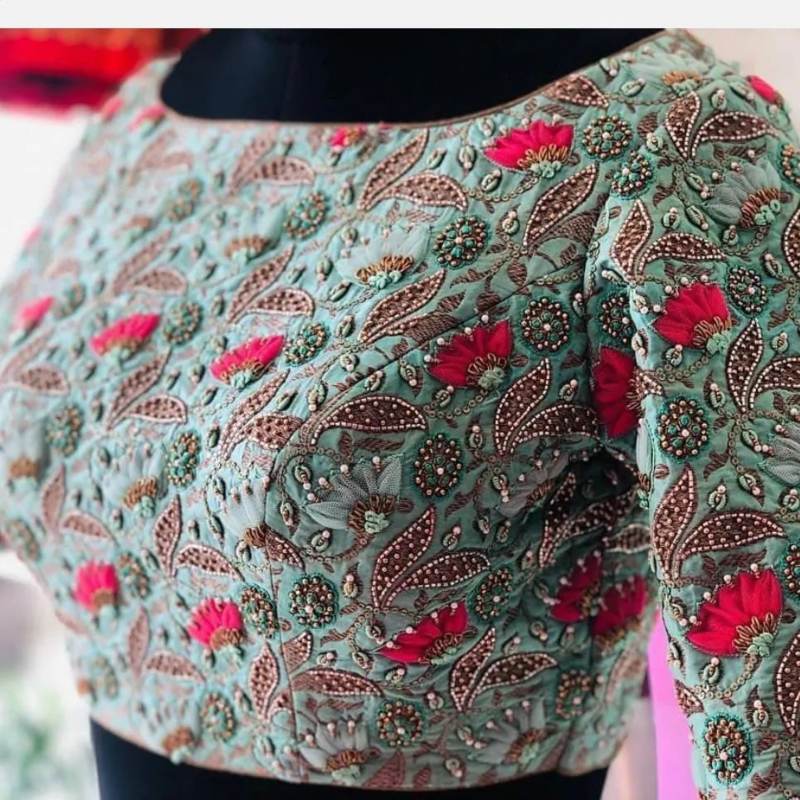 A maggam work blouse in a pastel hue is just beautiful in every way. Make this one your choice for an intimate wedding or festival.
4. Velvet blouse-
Velvet blouse designs for sarees always had their charm and this one with all those works seems very pleasant.
5.   Sky blue blouse-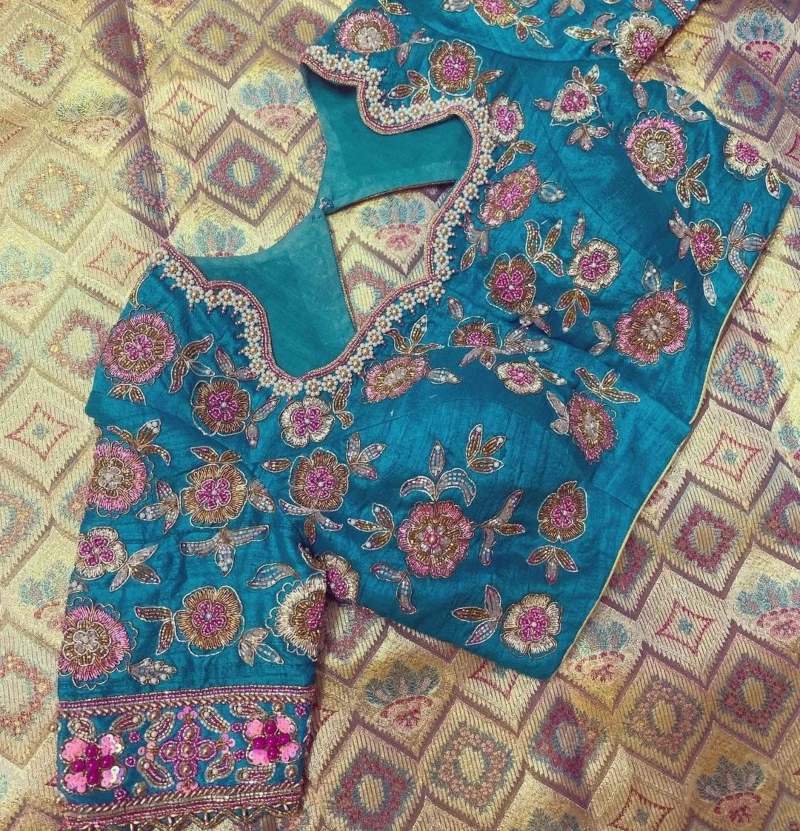 The sky blue embroidery design on the royal blue fabric is just a contrast working its magic.
6. Yellow Blouse-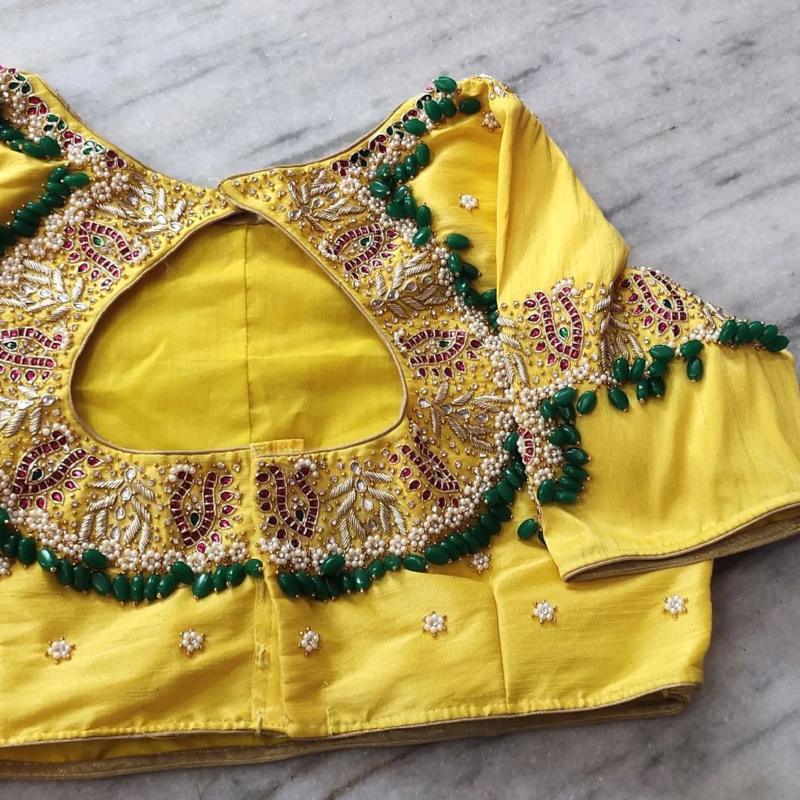 Perhaps, the brightest one is this lot this latest maggam work blouse is for all those who love shining bright.
7. Pastel green blouse-
The maggam work designs on this light fabric seem to be simple as well yet sophisticated in every way.
8. Purple blouse-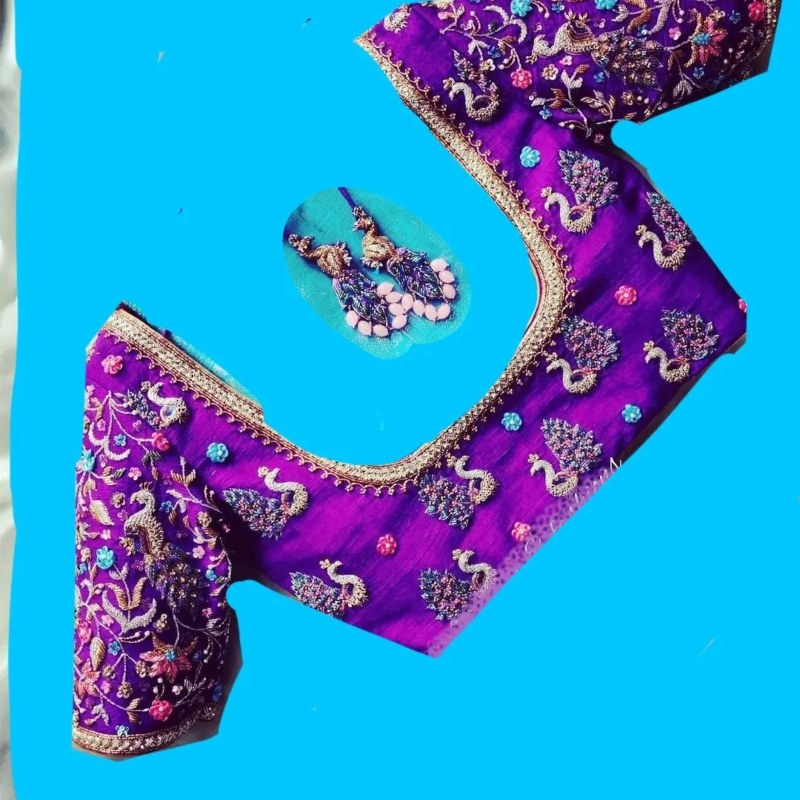 Shower some love on this maggam work blouse design that revels in its simple embroidery.
9. Black blouse-
Though extremely rare, this black necklace neck maggam blouse work deserves all the love you may have and can be a fine addition to your closet!
Loved these maggam work designs photos?
Visit-Manisha Vadnala