Blouse plays an important role in Indian traditional ensembles. Styling a lehenga, a saree or even a fusion attire calls for an appropriate blouse. Today we look at six ways of styling a blouse to make your traditional look more fetching.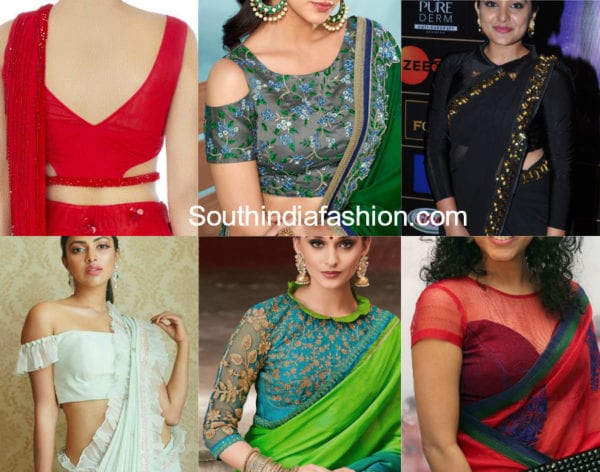 Stylish Blouse Designs For Chiffon and Georgette Sarees:
1.Embroidered Blouse
An embroidered blouse looks ultra feminine and stylish even with a solid simple saree without any detailed prints. The heavy embroidery generally compensates for the lack of details in a solid mono-colored saree and also compliments a detailed printed saree. This way a embroidered blouse is quite versatile and can be styled with sarees of different tones and motifs. In the below picture the petal collar and the sheer sleeves are a bonus.
2. Cut Shoulder Blouse
Since cold shoulders are high in trend this season, cholis with cut out details are a delight to pair with chiffon sarees. An embroidered or printed cut shoulder blouse can up the style quotient of a simple saree ten folds.
3. Ruffle Sleeved Blouses
Ruffles are another trend the fashion world is loving right now. Elaborate ruffles gives the saree ensemble a fusion vibe and subtle ruffles like the one shown in the picture below works great if you want to go for a authentic traditional look.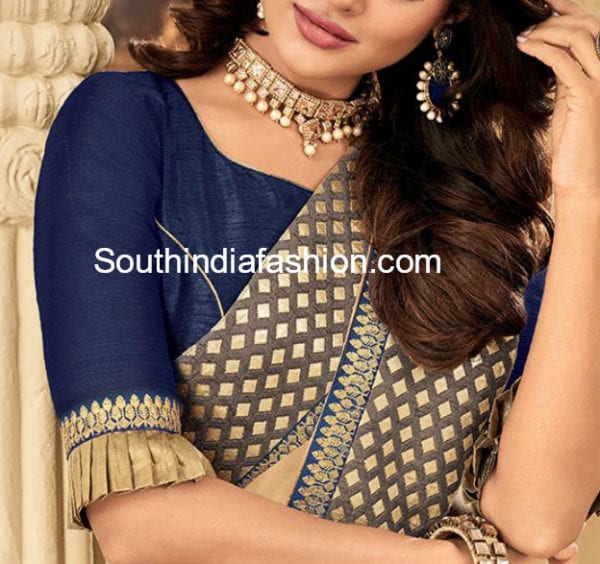 4. Off shoulder ruffle sleeved blouses
Off shoulder and elaborate ruffle sleeved blouses are great for a contemporary saree ensemble. A saree ensemble could also be worn as a fusion attire with cold shoulder blouses.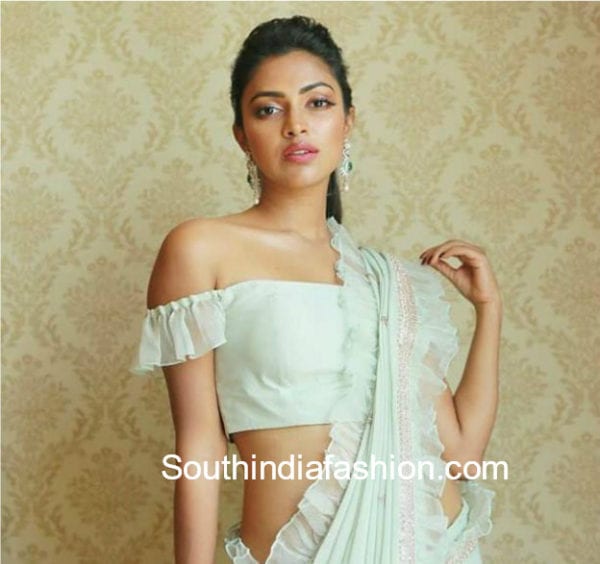 5. Conservative shirt collared blouses
Shirt collar blouses has been a tried and tested fashion statement since the last few seasons. An androgynous look could be easily achieved by styling a shirt collared blouse even with something as feminine saree.
6. Sheer Net Blouses
The last one in our take at blouse designs today is the very popular sheer net blouses. These sheer blouses can glam up an old simple Chiffon or Georgette saree by several notches. The sheer neckline and sleeves look chic and uber urban.
So what is your favorite kind of blouse?