We all love to experiment with blouse combos with our sarees. Our traditional sarees like Kanjeevarams are our pride. We try out a lot more traditional blouses with these kinds of sarees. A puff sleeve or a brocade blouse is what we regularly go for. So how about trying sleeveless blouses with Kanjeevaram sarees? Yes we see your eyebrows go up now in thought!!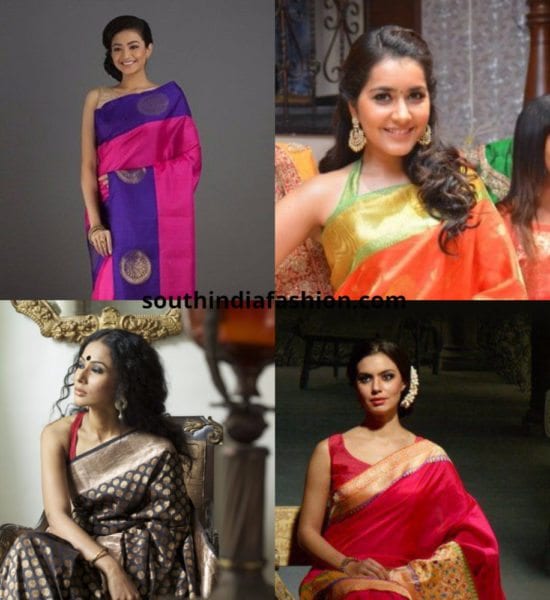 Sleeveless blouses are a very interesting and trending alternative for regular blouses for Kanjeevaram sarees. Do you feel it will not do justice to your rich Kanjeevaram saree? Trust us on this one.  Sleeveless blouses can be equally elegant and enthralling. There are a lot of ways you can make a sleeveless blouse quite interesting.  For starters just like how you would add heavy work for your regular Kanjeevaram blouses you can do the same for your sleeveless blouses as well. Alternatively you can go for the border color sleeveless blouse or a contrast blouse to highlight and elevate the entire look.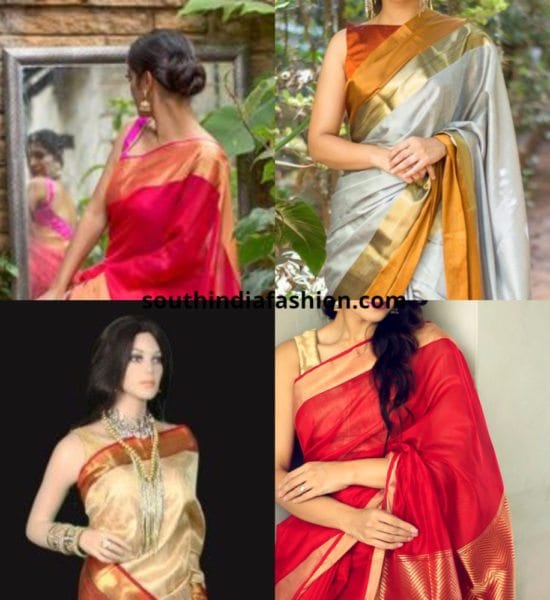 Just like in a regular blouse adding borders as the piping or making that the straps of the blouse will also look just perfect. Adding interesting tassels and latkans make your sleeveless blouse as groovy as your other blouses. If you are still not convinced about trying out a regular sleeveless blouse why don't you opt for a high neck sleeveless blouse? That is totally trending now and shows no sign of dropping down. You can opt for heavy embroidery in the back and keep the front relatively plain.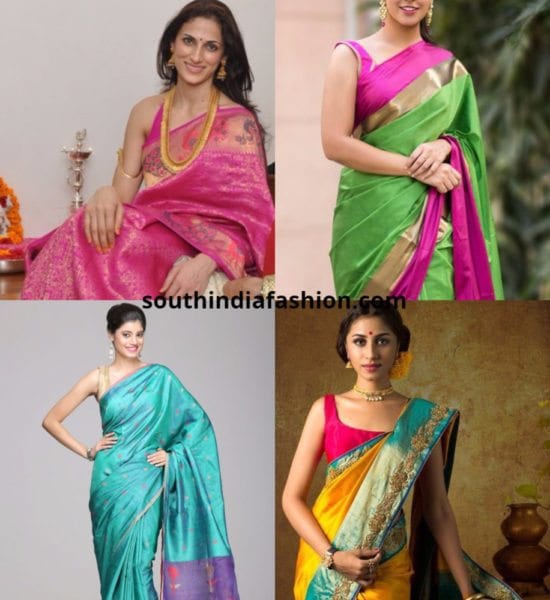 If you are one of those people who do not wear sleeveless blouses often then you should get them done in neutral or standard colors like maroon, gold, green so that you can create a completely new look for yourself when you try on an old saree with a sleeveless blouse.
Accessorizing need not be any different just because you are wearing a sleeveless blouse. You can still sport heavy bangles, antique jewelry and jhumkas and rock your traditional and trendy look!!