Blouse patterns range from more the merrier to the more patterns the more confusion. Especially when you try to make common blouses that would suit both fancy sarees as well as your traditional drapes. Apart from plain blouses if you think there are not many options left well you are wrong. Patch work blouses can work their magic for both traditional and fancy sarees.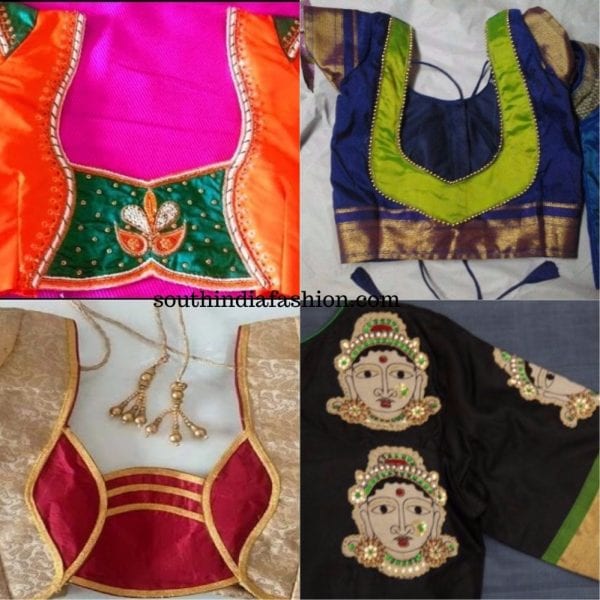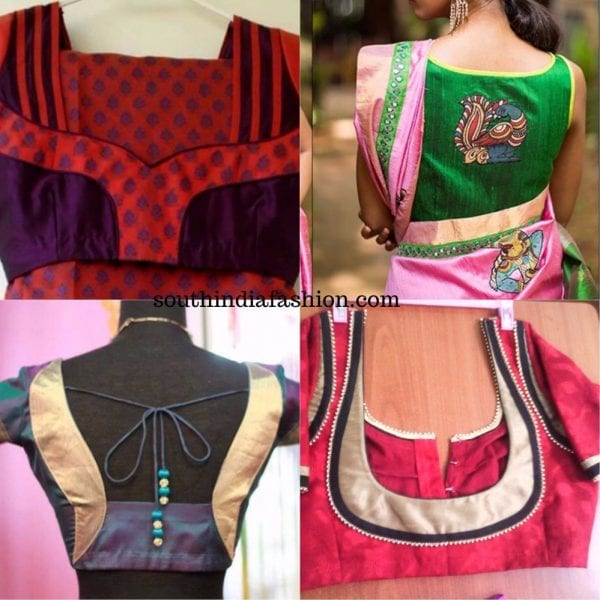 In a patch work blouse ideally they either have strips or rather patches of another fabric that is intricately merged with your existing blouse fabric to create a sort of unique design. Ranging from simple patch work that is usually done at the back of the blouse in contrasting colors patch work blouses have undergone so many changes and kinds.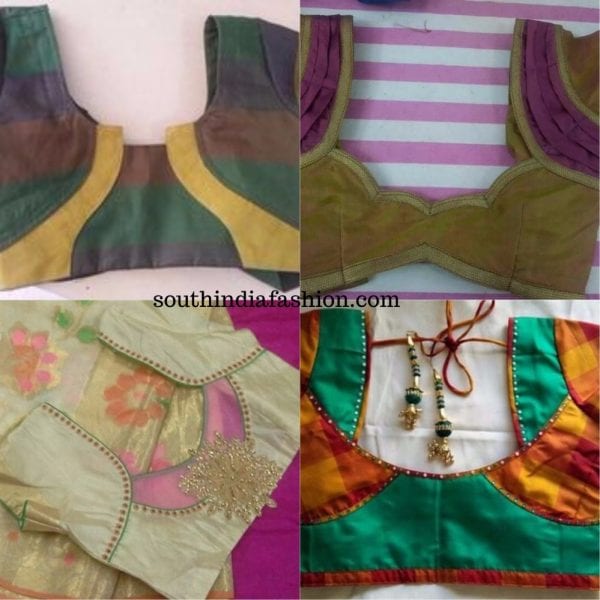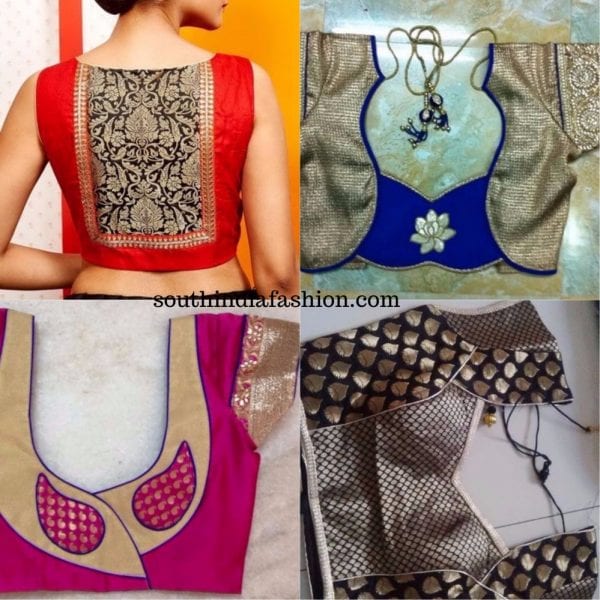 Simple patch work blouses are where you could use contrasting colors of the saree body and border to create an effect. Else if you are making a neutral blouse go with colors like gold, copper and silver so you can wear these blouses with other sarees as well.  If you want to have a blouse with more bling but do not have the time to get embroidery done, well go and buy pre embroidered patches. Add the patch to your blouse and voila! Your blouse has the bling that you wanted. For a simple everyday look try patches of Kalamkari. Use the unique Kalamkari print as an added patch in your plain blouses to enhance the beauty of it. This adds to the glam without involving any bling.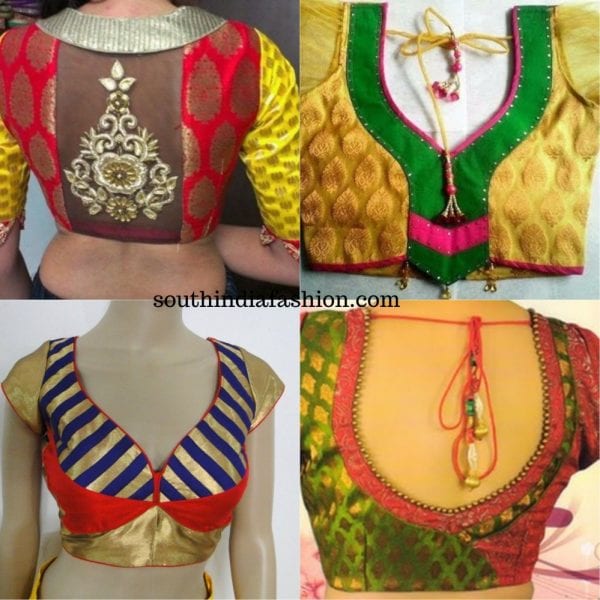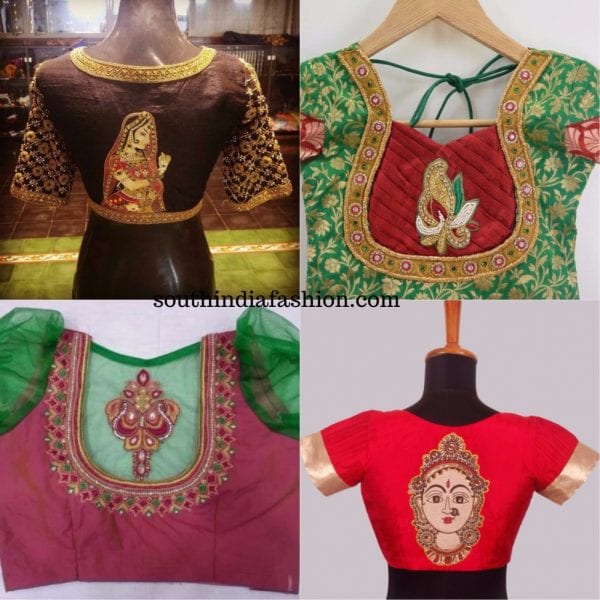 Patch work blouses have been around for a long time. So the next question would be will this make a good bridal blouse pattern? The answer is a hundred percent yes. Go ahead and add patches of brocade to simpler blouses and patches of plain gold for the already heavy brocade blouses. This evens it out and the overall effect is great.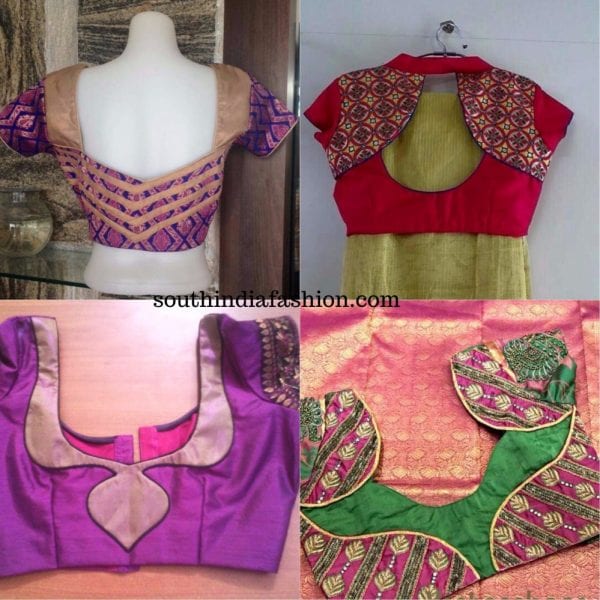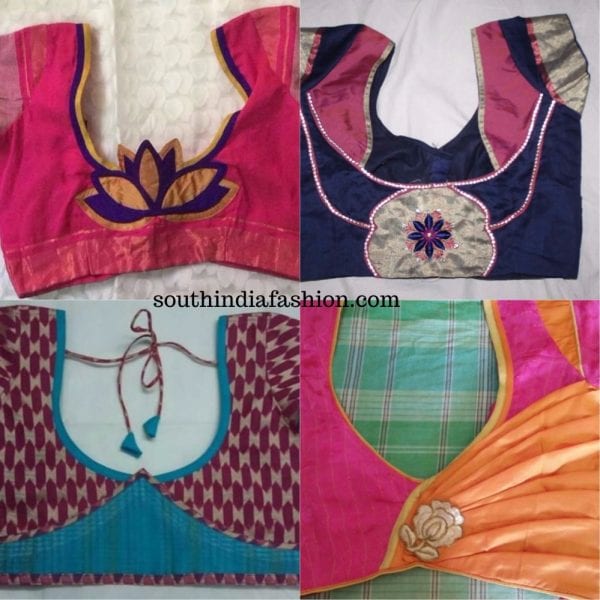 Hope you now know how to work with patch work blouses. Try it out and let us know how you like this pattern!!