When we buy a saree the first thing we think of is what would be the blouse pattern. In the earlier days all blouses had the border in the back, at the hem of the blouse and on the sleeves. It was the standard thing. Nowadays there are so many blouse patterns for innovative ways to use the border and not throw it away. Here are some of those trending border blouse patterns.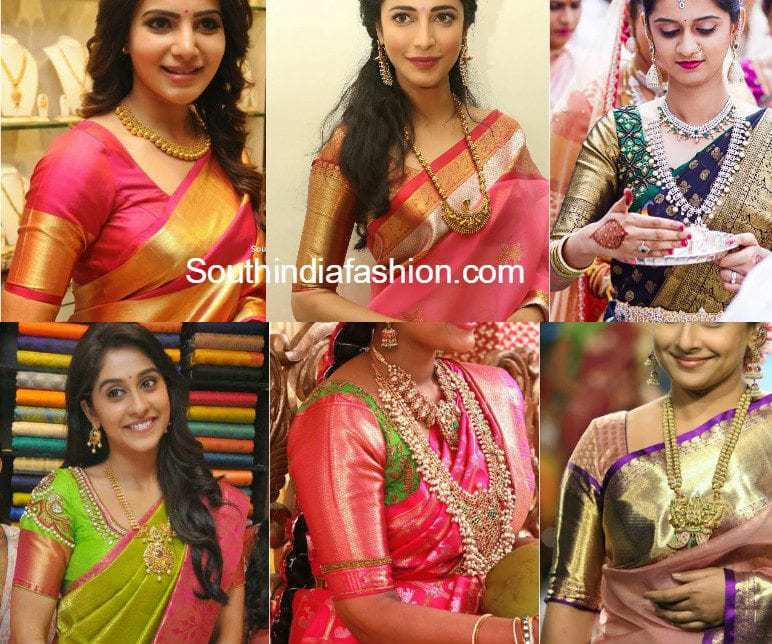 1. Blouse Designs with Big Borders
Big border blouses are best suited with the Kanjeevaram or rather any silk sarees with big borders; you can use the blouse fabric that comes with the saree. This will have the big border that you can add as your sleeve. Alternatively if your blouse is also heavily printed as your saree and you need a comparatively plain blouse use a plain fabric for the body of the blouse and add this beautiful big border to your sleeves. Looks perfect on the brides too.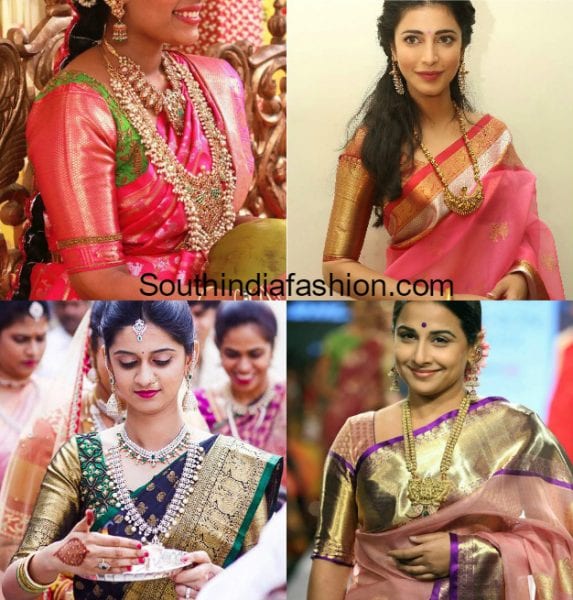 2. Blouse Designs With Small Borders
Some people do not prefer rather blingy blouses. They prefer plain blouses so that it can bring more emphasis on the saree. In such cases why don't you try adding a small border to your blouses to break the monotony? You can also cut the big border of your saree into a thinner strip and add it to the ends of your sleeves and also as a piping of sorts around your neckline.
3. Border at the back / Patch work borders
If you feel you want plain sleeves why don't you use the good old borders for doing some patch work? Try the simple border at the end of your blouse running all over the back or strips of your border to make a pattern. Some other unique ways are like in the pictures below where you add strips of your border everywhere like a sort of patch work.
4. Embroidered borders
With the brides going for heavy embroidery on their blouses, there seems to be no border on them. You can try out an embroidered border using zardosi or maggam to make a blouse attractive. You can use this border blouse pattern with a rather heavy saree if you want your saree to be highlighted. The motifs or pattern in the saree can be copied with the work and make into a creative border.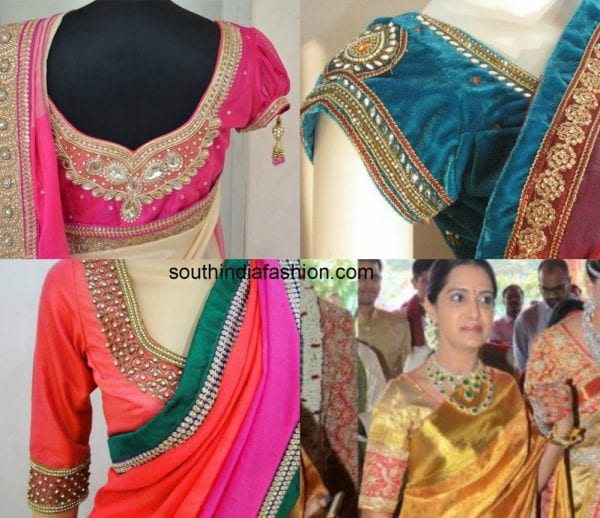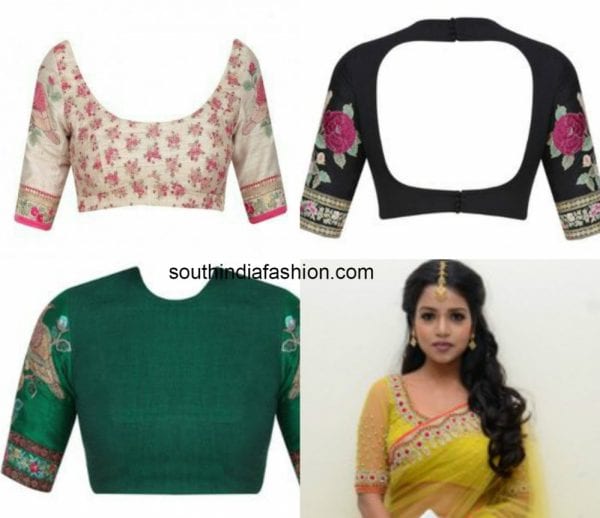 Checkout few more blouse design options with borders..
Hope these border blouse patterns have impressed you to do the same with your next blouse.