With the weddings and festivities round the corner, we all women look for latest trends in the market to flaunt stylish different looks. Saree being one of the most sought after attires, it is always good to experiment with different blouse trends to team up with your saree. There are many ways to experiment with your saree blouse, from the neck designs, the closure of the blouse, embroidery patterns and most importantly – the sleeve length. The sleeves of your blouse can play a major role in transforming you saree look. So today, we have picked different full sleeves embroidery blouse designs for all you saree lovers to make a comfortable fashion statement. Read more to know the tips and tricks to flaunt the full sleeves blouse and why you should go bold with them this season.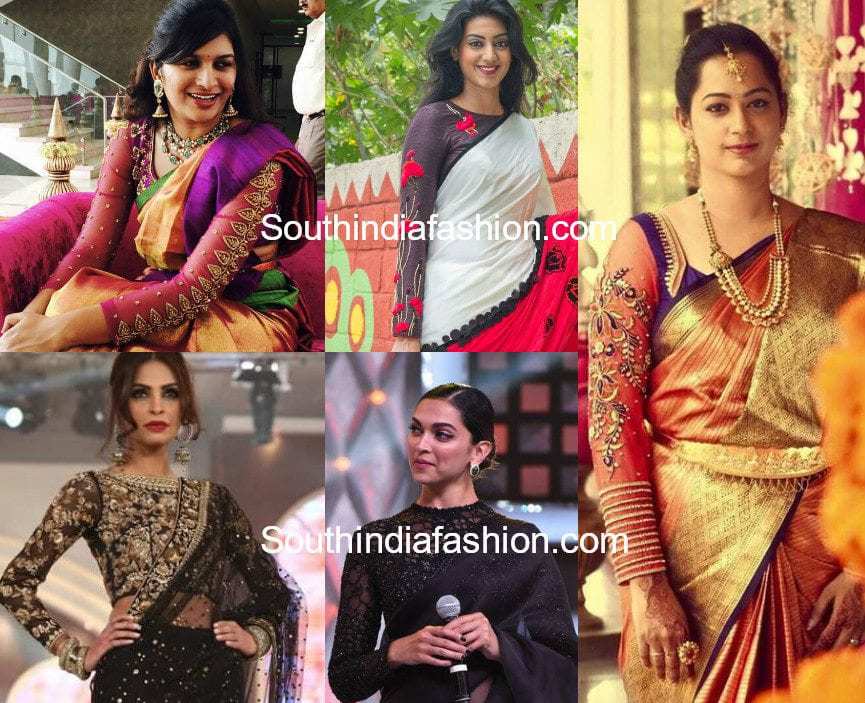 Full sleeves saree blouses are not easy to pull off. So there are many tips and tricks to keep in mind to style your saree with a full sleeves blouse. To start off with, do not contrast your saree with a full sleeves blouse as it will grab all the attention. Go with the same color shade and embellish it with minimal embroidery. Contrasting with your embroidery will be a good choice if you want to add some color to it.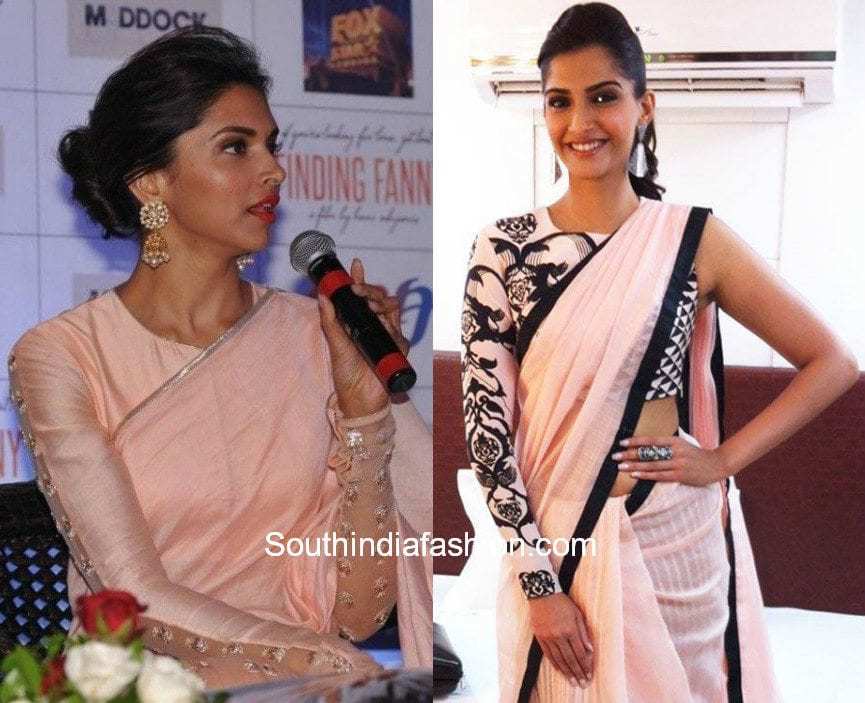 Work with the same colors as in your saree and try pattern embroidery. You can make a bold statement with the concept in the embroidery you choose. If you want to go subtle, choose a sheer mesh blouse fabric and do not line the sleeves. Minimal embroidery always adds a dressy look to your blouse sleeves.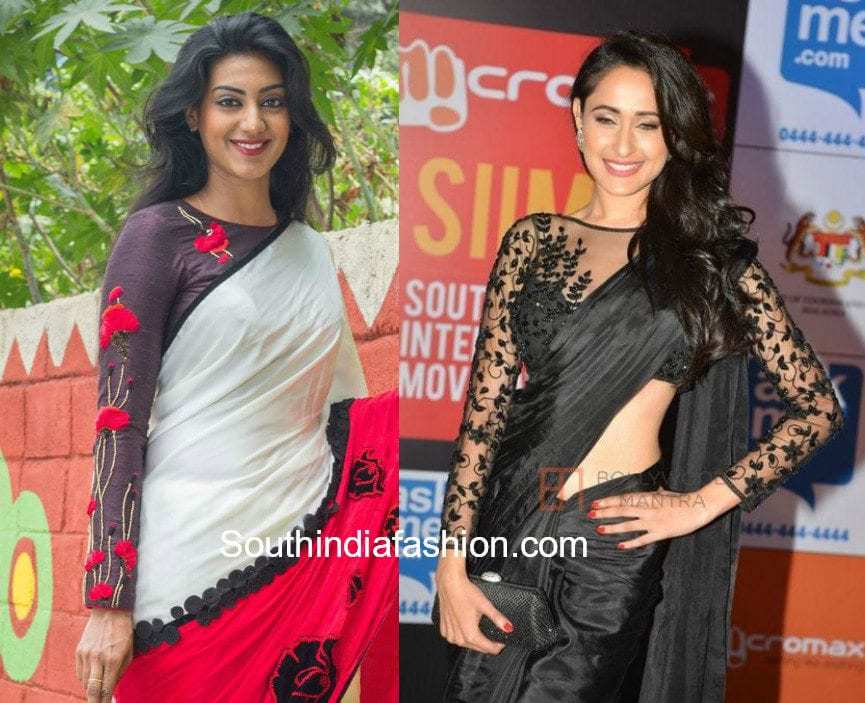 A full sleeves blouse is a statement by itself, so do not hesitate to go heavy with the embroidery. The bold style helps you to grab all the limelight and allow you to go subtle with your saree or skip your accessories. Trendy designer sarees look best with full sleeves blouses and can also be designed with different back neck styles.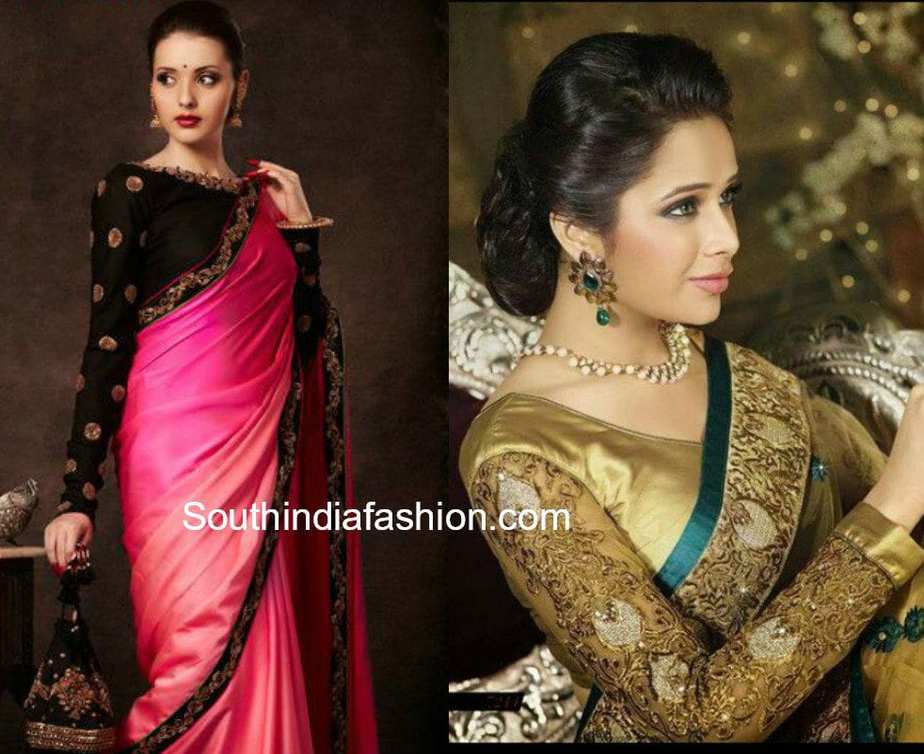 The most important thing to keep in mind is that full sleeve blouses are not for everyone. It needs to be styled right depending on the body type and shape. If your arms are slim, the full sleeves blouses will only give you a slimmer look and if you have broad arms, the full sleeves will help your arms gain more attention.
Full sleeve blouses look beautiful with your traditional pattu sarees. Contrast it with different colored sheer nets and embellish the sleeves for a statement look. Such dressy full sleeves blouses can be easily customized at designer boutiques and can also be shopped online.
Despite the fact that full sleeves blouses may not suit all body types, but it definitely can be teamed up in every different style. From traditional bridal full sleeves blouses to edgy cutwork style, the full sleeves will never fail to make a lasting impression.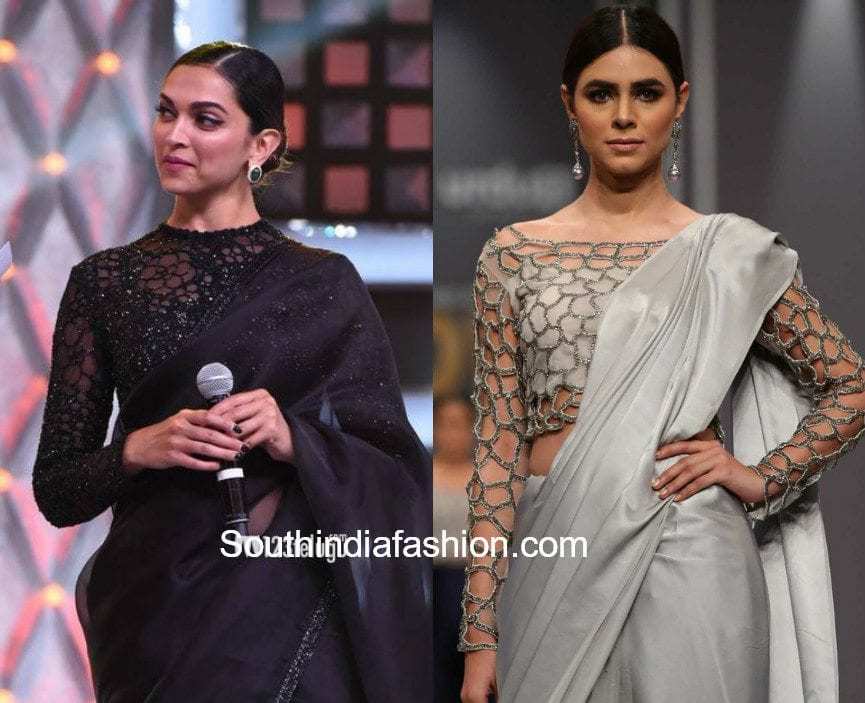 If the full sleeves are not suitable to your body silhouette but you still want to flaunt them, then go very sheer with the sleeves or you could also try out the bell sleeves as the loose silhouette of the sleeves will camouflage your arms.
The full sleeves blouse designs are for all you saree lovers who want to try out something different and yet look modest. So go ahead and rock in the full sleeves blouses this season.