Pattu saree and its blouse pairings have always been given enough attention. But the fact that we can create numerous looks with multiple pairings is always at the back of our minds. Contrast colors, same colors or even base color options are the most popular nonetheless. How about pairing your favorite pattu saree with a white blouse? You think its odd? Well not at all.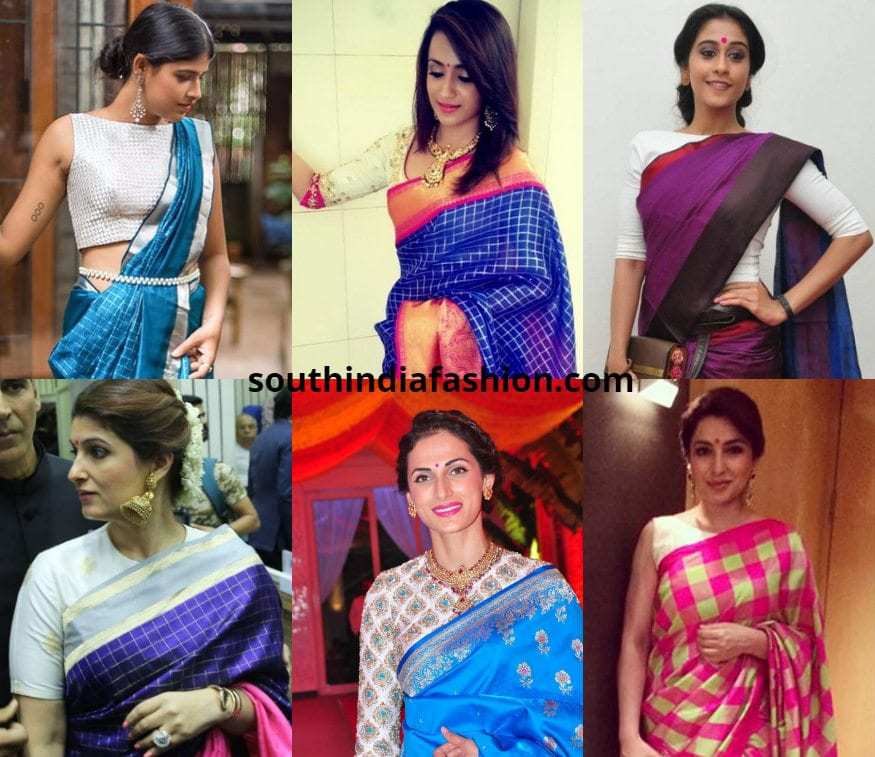 In the olden times it was very common to pair up all the sarees with a simple white blouse. While we talk about revolving fashion, we would not say pair it with a simple white blouse.
One of the most beautiful pairings of a white blouse with embroidered sleeves would be Trisha when she paired up this rich blue saree with a hot pink border with a white blouse. The result was that the colors of the saree shone through and created the drama it is expected to create. Someone else who tried out this epic pairing is Twinkle Khanna in Raw Mango saree.
When you pair this blouse with a colored saree the colors of the saree will show through. Also the white beautifully breaks the colors and adds that subtle balance. It need not be a heavy work white blouse. A dull white brocade or a printed option can also make that lasting difference. If you are picking up a white brocade take a leaf out of Shilpa Reddy's book and try that look which has the small blue dots to complement the saree.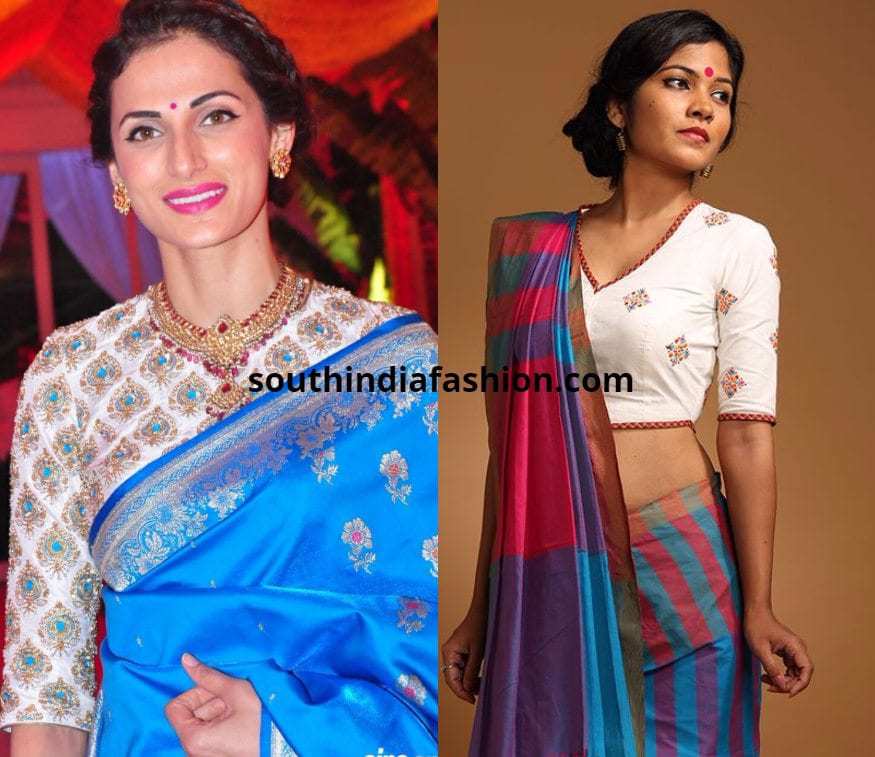 With respect to sleeve length you can go traditional with elbow length or short sleeves or try the easy boat neck and sleeveless blouse route. Both looks fabulous. For sarees with a heavy border a larger sleeve and a shiner white would look more dramatic. Even on a light color pattu saree the como of a white blouse works pretty well. You can accessorize it the same way like you do for a regular pattu saree with antique or heavy gold jewelry.
Hope this unique combination of a white blouse with pattu sarees is something that you try soon!!