How many different kinds of blouse designs do you try out with pattu sarees? Offhand we have some standard traditional patterns which no doubt look great with silks sarees but does not have much spunk. For the younger generation they want a perfect blend of tradition and trend. Cold shoulder blouses are so in trend right now, and to all the contrary thinking they look perfect with pattu sarees. In fact they look so cool for those trendy new age brides too.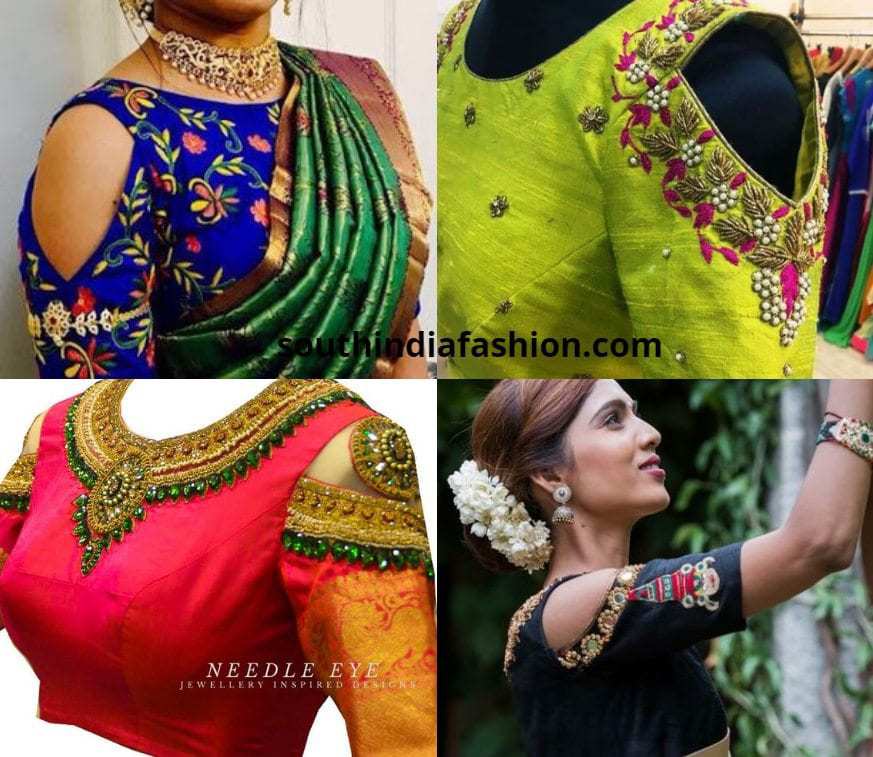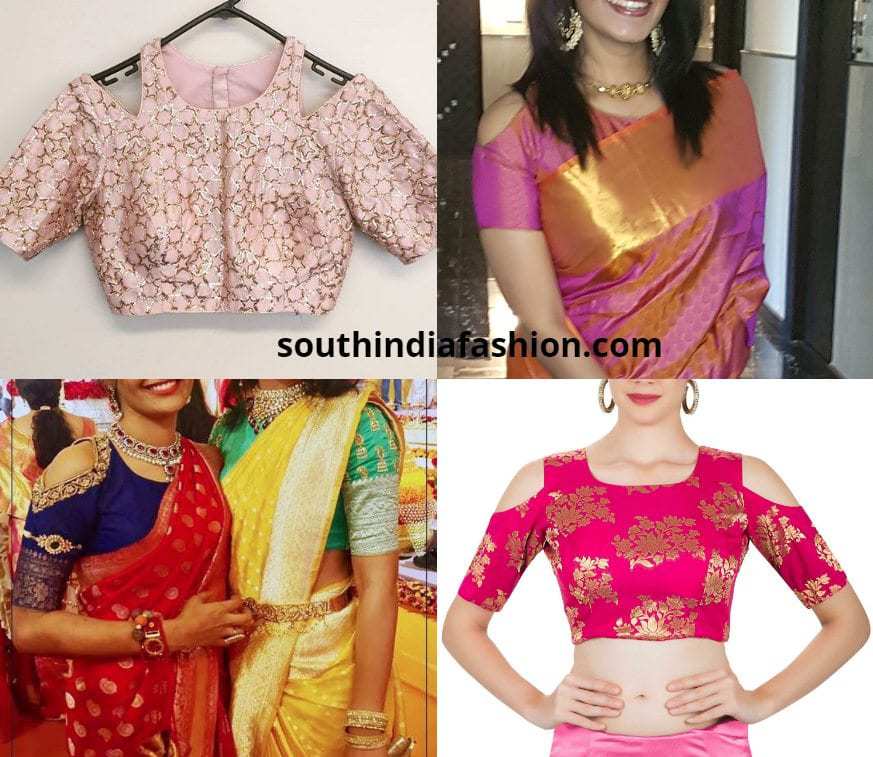 Cold shoulder blouses are literally the answer to perfect mix of tradition and trendy. You can decide as to how much you want the length of the slit in the shoulder to be. You can keep it plain with just the border in the blouse. Another favorite option to add more color to cold shoulder blouses and to make it heavier is by adding fine embroidery, zardosi or maggam work all around the shoulder slit area.
If you are opting for a cold shoulder blouse for one of your pre wedding ceremonies or even wearing it as a part of your bridal attire, you can add these strings of pearls like these two brides here. These blouses look so royal and no one would be in a mood to comment that you went off tradition.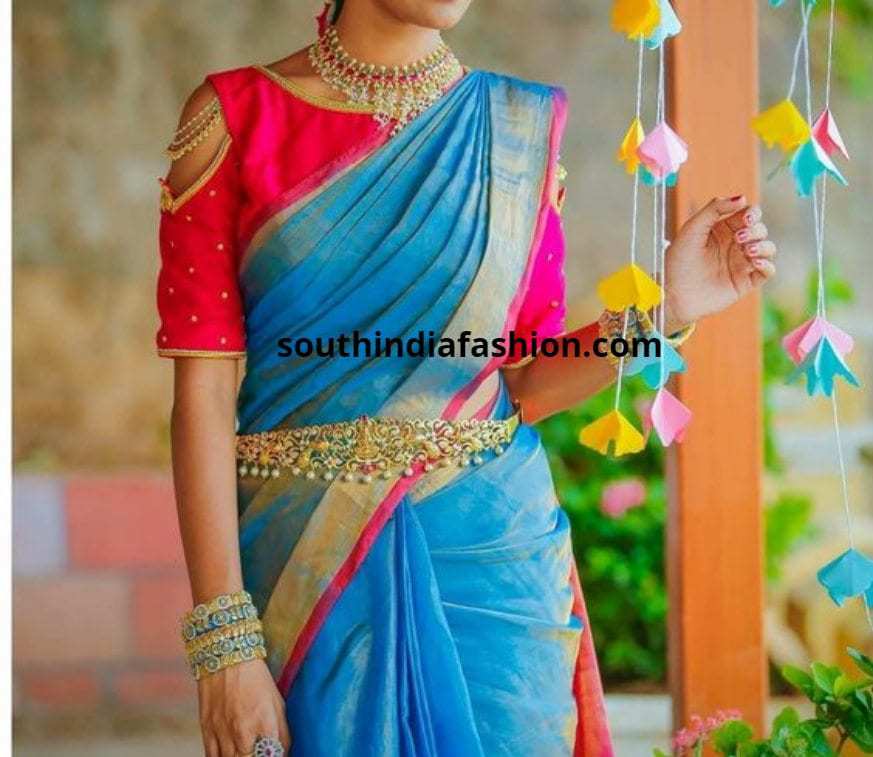 The perfect sleeve length for cold shoulder blouses is elbow length. If you are not very convinced by elbow length sleeves you can always go for a length that is a little higher than elbow length. If your blouse fabric has a very heavy border, you can still do cold shoulder through the border. That makes it look very innovative and interesting.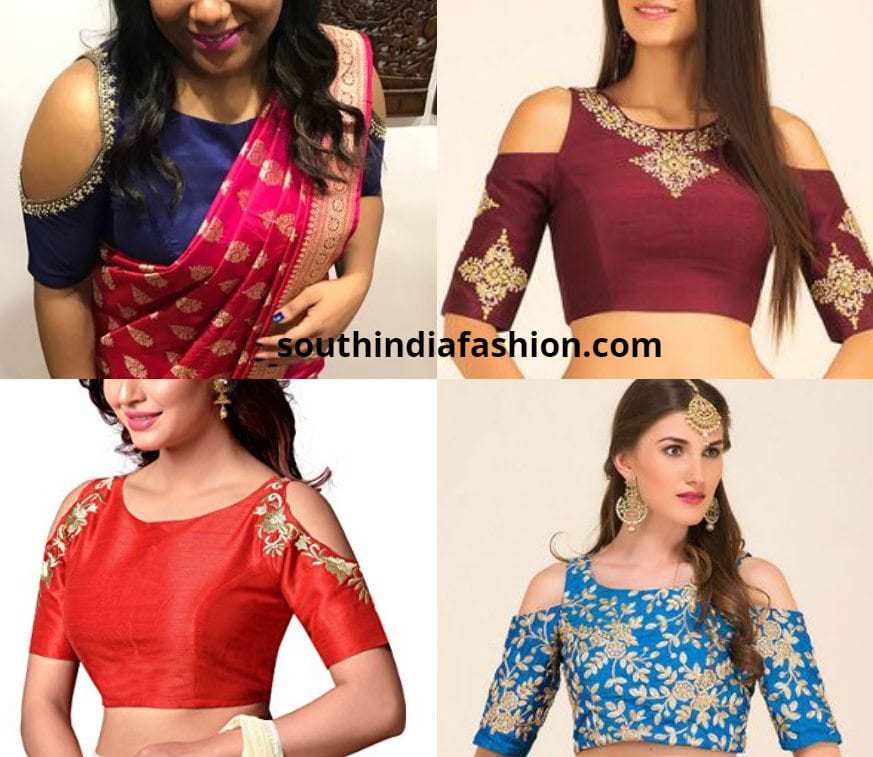 Even if you have opted for a cold shoulder blouse, you can still had more glam to your blouses by choosing an interesting arm band. If that is in sync with the pattern and the embroidery of the blouse, voila! You have a winner.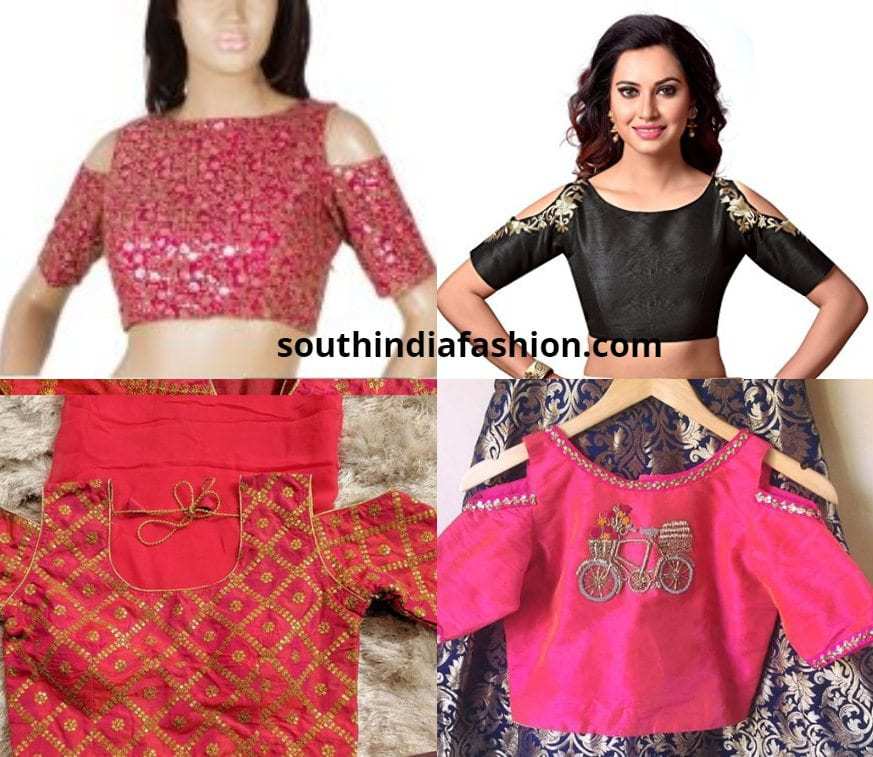 Cold shoulder blouses are a must have. Especially with pattu sarees they create a unique magic!!