Sheer back blouses are truly exotic. The best thing about them is that they pair so very well with all the fancy designer sarees. But did you know that they look equally interesting with your elegant pattu sarees? Be it a heavy Kanjeevaram or a light soft silk sheer back blouses blends beautifully with it.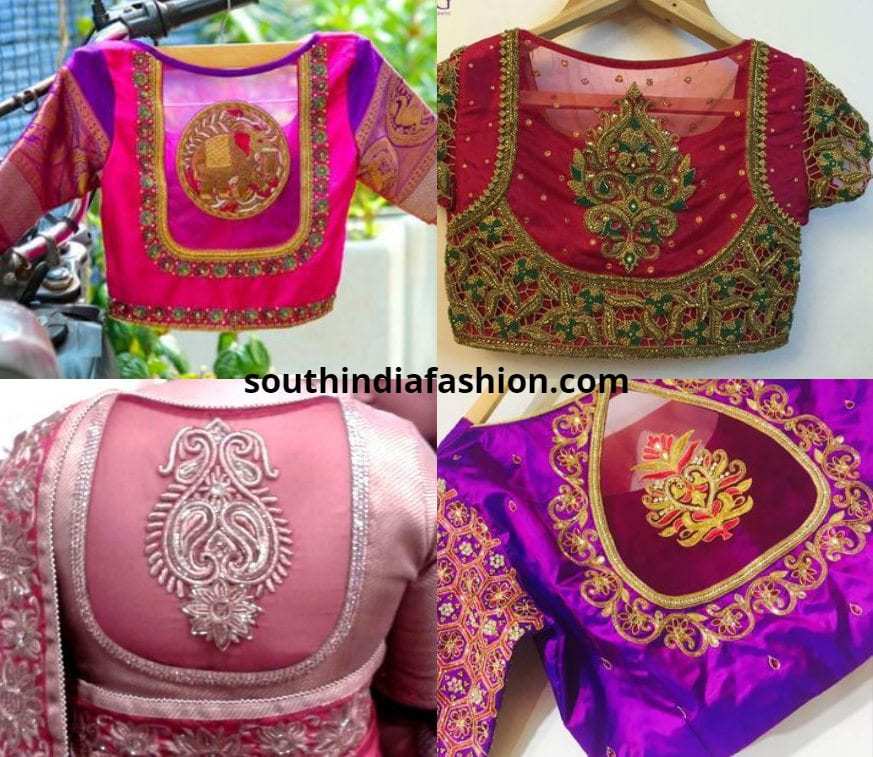 When it comes to stitching sheer back blouses we are sure you will have a lot of questions. The first of many being, will it look nice on you? Well the answer is simple. Since there is fabric that makes it look like you have a deep neck, but not exactly so it will suit almost all body types which is awesome. The next thing is since it has the sheer back no one is going to raise their eyebrows if you have a plunging back neckline covered with a mesh fabric.
The next step is how to add some glam to your sheer back neck blouse. Sheer back neck blouses is not just a bit of sheer fabric that gives an illusion deep neck. Instead of adding a contrast fabric in neutral tones, you can add a sheer fabric of same color as your blouse. On this you can do applique work probably similar to the zari in your pattu saree. This is perfect for bridal Kanjeevaram sarees where you can do maggam work as well to these sheer back blouses.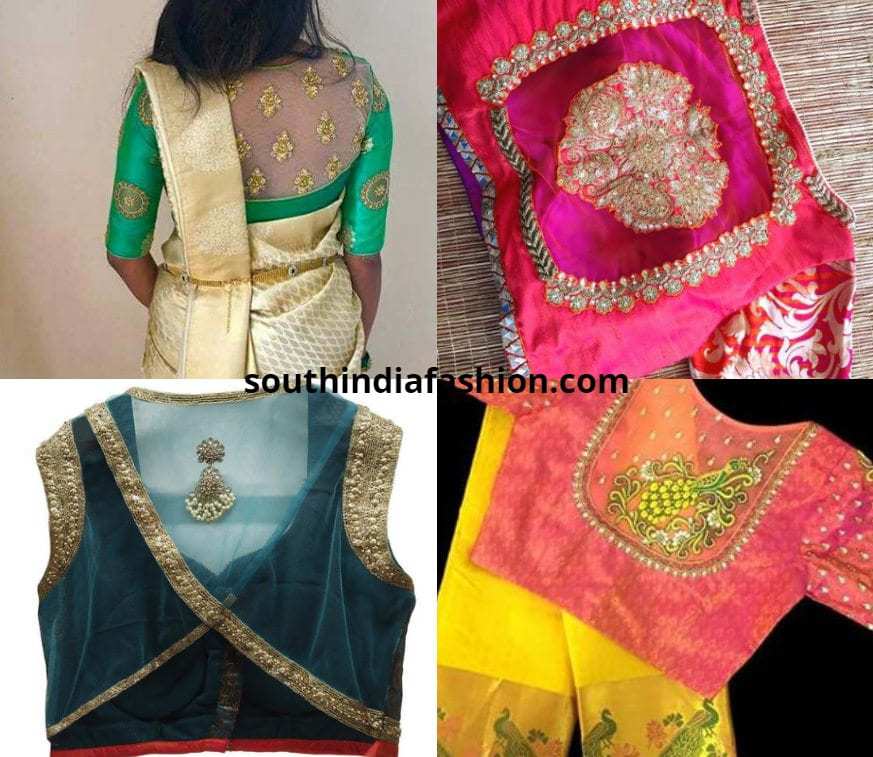 Pattu saree zari motifs can be replicated on the edges of the sheer fabric to add more definition and give it an elegant look. You can also go for a complete sheer back blouse design and adorn it with small stones or some interesting motif. For a bridal blouse you can also opt for temple jewelry motifs that will give the blouse a grand effect.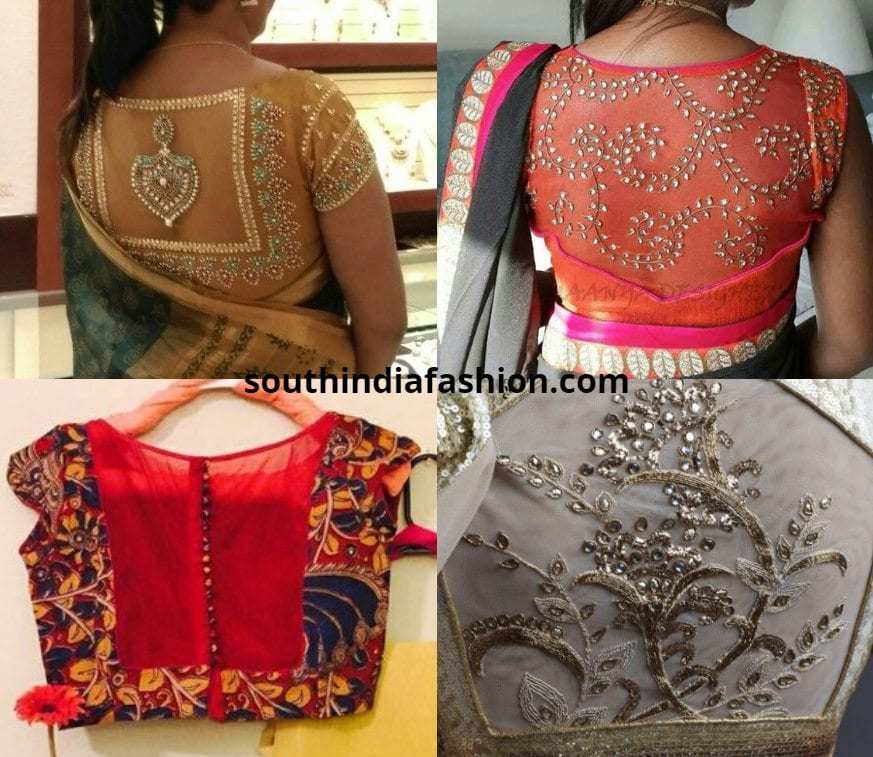 Hope these beautiful sheer back blouse designs make you buy another Kanjeevaram saree!!!