Versatility is the key element when it comes to investing in an outfit. Be it a saree or a saree blouse, it is very essential for it to be versatile enough as these evergreen outfits would last for long. Talking about versatility, who wouldn't love to invest in blouses that would match a number of sarees in our wardrobe? Well, we all want to create fun and innovative different looks with our saree blouses. So today, we bring you multi colored patchwork saree blouses that would work beautifully with almost every other saree in your wardrobe.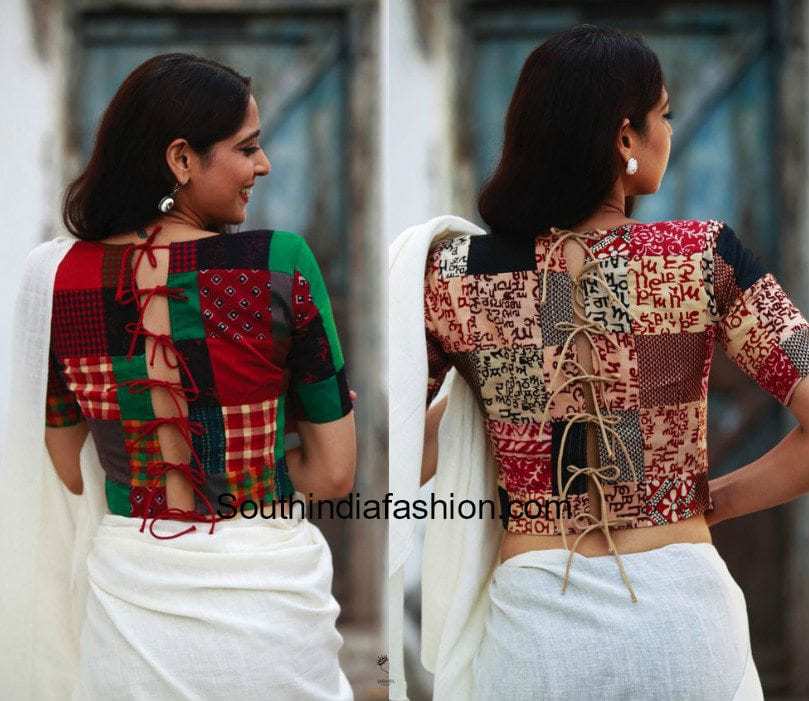 The beauty of patchwork blouses is that they are bold and allow you to wear with saree of almost any color. However, it is best to stick to a solid colored saree as there is enough happening on the blouse and you don't want to over do it.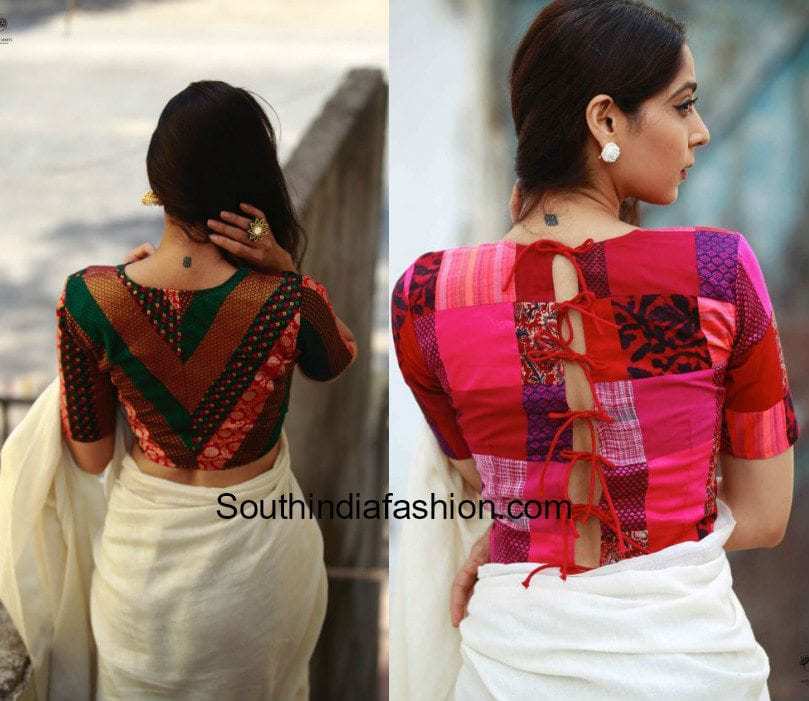 Patchwork blouses are mostly in geometric shapes and hence they add an edgy look to your sarees. These multi colored and bold printed blouse designs can be further enhanced with buttons, bows, loops, knots, laces, cut out back necks or simple just leave it plain and let the patchwork do all the talking.
Patchwork blouses play a major role in uplifting any saree. So always ensure that you choose your saree wisely. Apart from the saree, it is also essential to accessorize right and enhance the beauty of the traditional attire.
Choose the right color contrasts for your saree, blouse and accessories to win with the evergreen patchwork blouses. So with the festivities round the corner, you definitely know which versatile piece to invest in. What are your thoughts about this bold multi colored blouse design? Share your thoughts with us in the below comments!
Patchwork Blouses Image Credits – Queen Of Hearts India (BUY HERE)