Contemporary fusion wear is literally having a moment in the Indian fashion world. Adding an edgy twist to the usual ethnic ensembles is for the win. So today we discuss about 5 different styles to experiment with edgy drape sarees.
Cape / Kimono
Layer you sarees with a light weight cape or a kimono for a wow factor. The third piece can be contrasted if you want it to be a statement or camouflage the style in the same color for a more interesting look.
Ruffles, Frills & Tassels
Edgy drape sarees can be jazzed up with ruffles, frills or tassels to make an effortless style statement. Add a hint of ruffles or fringes or tassels to your saree blouses or accessories and you will be surprised with the number of compliments you receive.
Bold Accessories
Custom drape sarees look fabulous when accessorized well. Since the whole theme is about contemporary fusion wear, wise accessorizing will accentuate the look. Team up your drape sarees with bold belts or statement earrings for the win.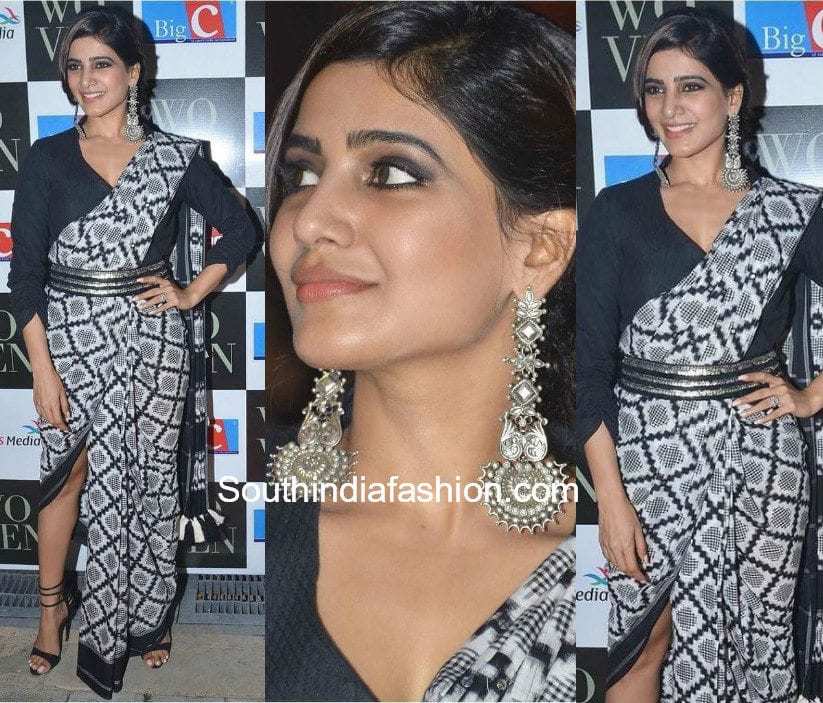 Blazer
Blazers look extremely stylish and are very versatile too. Add glamour to you saree avatar by layering it with a chic blazer. The stylish third piece will only accentuate the custom drape look.
Dhoti Style
Apart from the regular sarees or pant sarees, the fusion drape style that is ruling the fashion charts is the dhotis. Dhoti pants or dhoti sarees do all the talking for contemporary fusion wear and you definitely cannot go wrong in this drape style.

So what's your version of the edgy drape sarees? Will you layer them and add on bold accessories? Or would you rather let the drape do all the talking? Do let us know in the below comments!