Blouse designs are so many. You can change the entire look of you in a saree depending on the blouse you wear. Gone are the days when your saree look had to look traditional and demure. Now a days saree looks are so much fun and with some trendy blouse designs you can always look on point. Let us now explore six of these trendy blouse designs that have created a wave in 2017.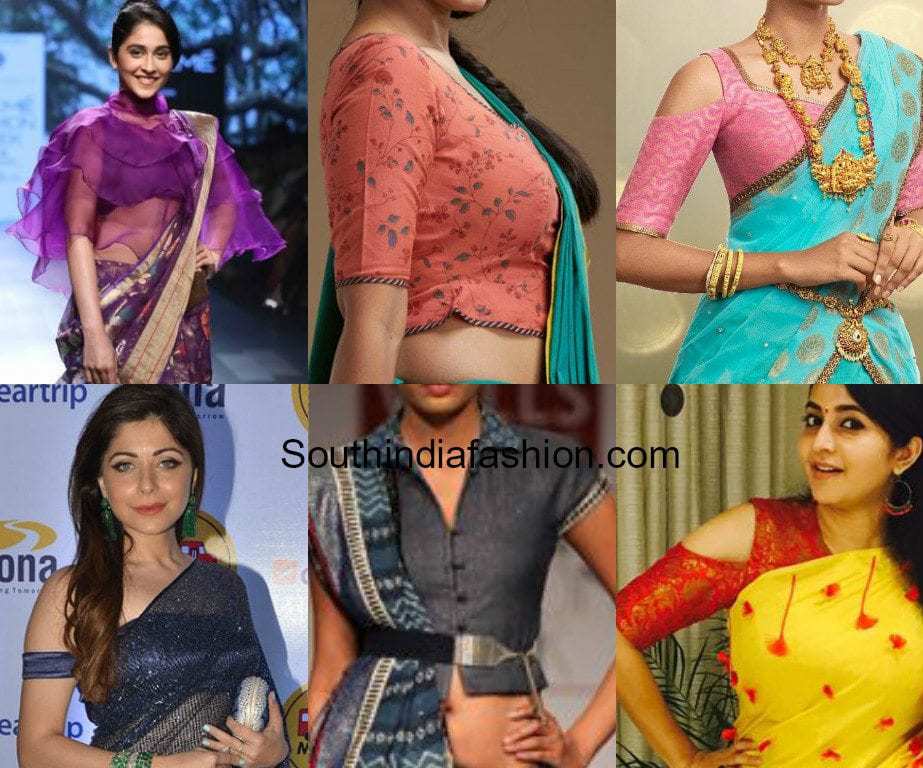 1. Ruffles Blouse
One of the rocking trends this year is the ruffles blouse. Adding less or more ruffles is your choice, but if you have ruffles then yes you are following the trends quite right!! A bold, innovative design with vintage hint it a style to die for.
2. Shirt Style Blouse
When we talk about trendy blouses we should talk about the shirt blouse. This is a sophisticated style that looks both classy and at the same time comfortable. You can add a nice belt to this saree blouse combo and make it a fancy ensemble.
3. Cold Shoulder Blouses
The hero of trends this year should be the cold shoulder blouses. These blouses are perfect for all kinds of sarees including both fancy sarees and traditional sarees like Kanjeevarams. These are being donned even by brides who love such funky experimental style.
4. Off Shoulder Blouses
Equally beautiful and fun as the cold shoulder blouses, off shoulder blouses are one of the trending blouse designs this year. You can always do an illusion off shoulder with a sheer panel and add a fun collar too for added effect!!
5. Cape Blouses
A trend that has caught on with all kinds of ethnic wear is the cape trend. Cape blouses are so unique and different and gives your saree a whole new look. In fact you can take out one of your sarees and make a cape blouse for it to create a whole new look.
6. Peplum Blouses
Another trend that is more of the east meets west, a little formal and at the same time an effective one is a peplum blouse.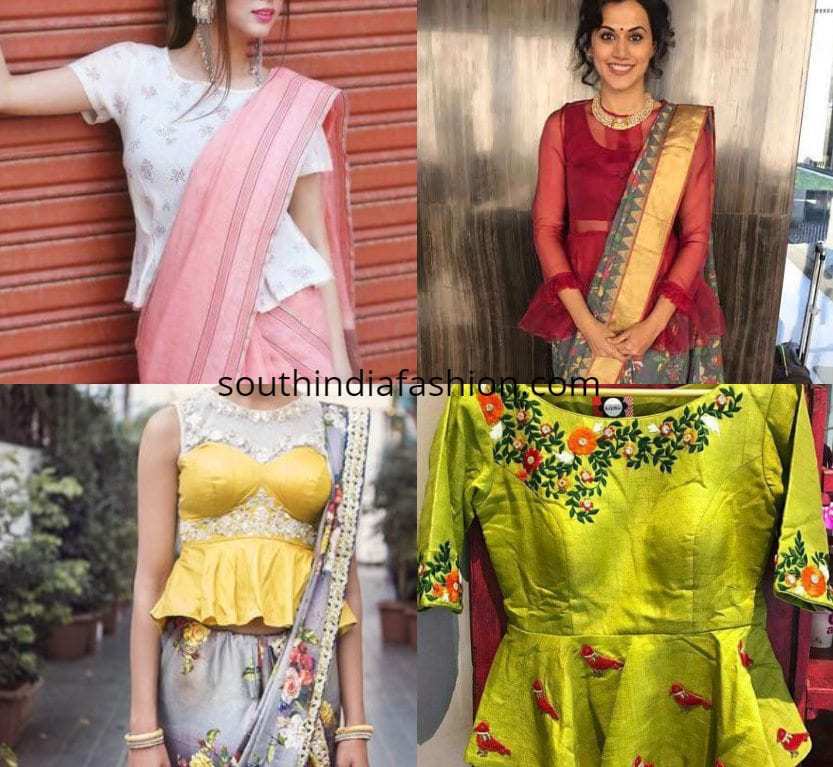 These 6 trendy blouse designs are surely going to be in trend even next year and the best part is you can team these blouses up with an ethnic skirt, dhoti pants or even a lehenga and still the look will be just as mesmerizing!! So go ahead and try them!!