Ever since the very first days that saree was worn, since the ages of emperors and kings up until today, puff sleeves on the blouses have been a hot favourite with the women. With all the charm, ethnicity and beauty that they add to the attire, it is wonder that they have been loved for so long.Whether you team it up with a Kanjeevaram Saree or a Fancy Saree, a puff sleeved blouses do their bit in enhancing the pretty-ness of the saree.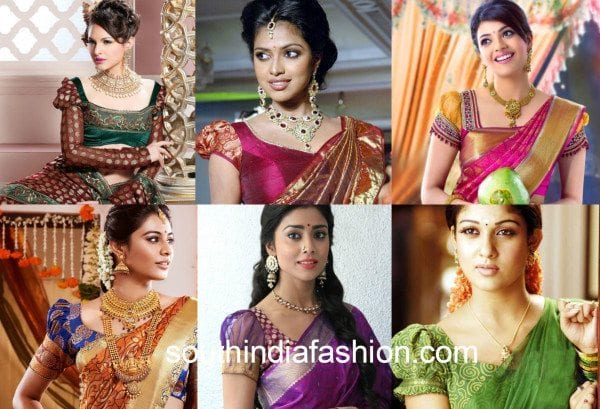 For all their beauty, having atleast one puff sleeved blouse in your wardrobe is a must. Here are 6 puff sleeved blouse designs that you should get for yourself.
1. The basic, capped puff sleeved blouse design
The very basic puff sleeved design – to make a capped puff out of your sleeves and leave it with a thin border just enough to make the puff sleeve. If carefully stitched, the basic puff sleeved blouse can look great – especially on Kanjeevarams.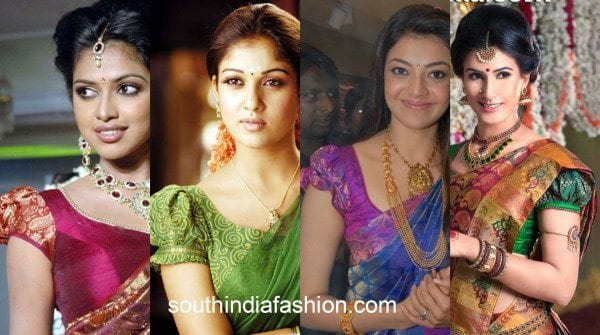 2. Puff Sleeves with a thick border
Adding a thick border to your blouse can make the puff sleeved blouse look even better. A silk border or a border with work upon it is the best way to border up your puff sleeved blouse.
3. Elbow length puff sleeved blouse
Wearing the puff sleeved blouse like it was originally worn – to the elbow length brings in the old charm also revving up the ethnicity and the beauty of the blouse. You can add a thick border or just extend the length of your sleeves through from the puff.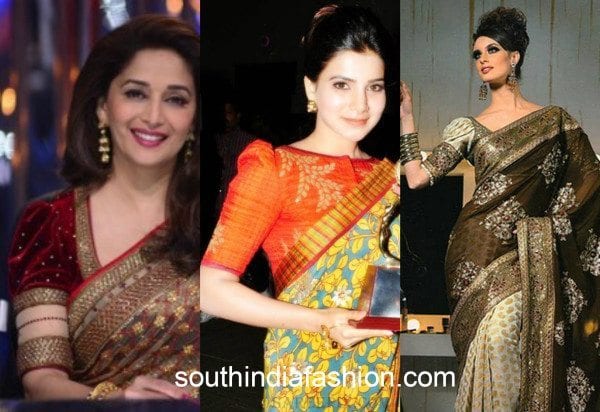 4. Full- length sleeved puff blouse
Yet another way to use puff sleeved blouses to bring in the old world charm is to go full length on the sleeves. Team it up with a Kanjeevaram and you're bound to look like royalty!
5. A light, barely-there puff
If you don't want to go overboard with your look, a slight puff that is added to your other-wise normal blouse is going to add that little bit of pretti-ness to it. This style works best with chiffon or crepe sarees.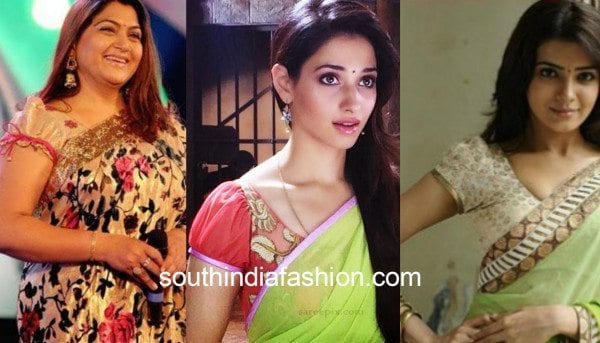 6. Sheer Net puff sleeves
A recent modification of the puff sleeved blouse is to go sheer on the part of the sleeves which has been puffed out. You can also add a thick border to the puff if you're trying this style out with a Kanjeevaram. Going sheer on a brocade blouse is one of the best ways to do it.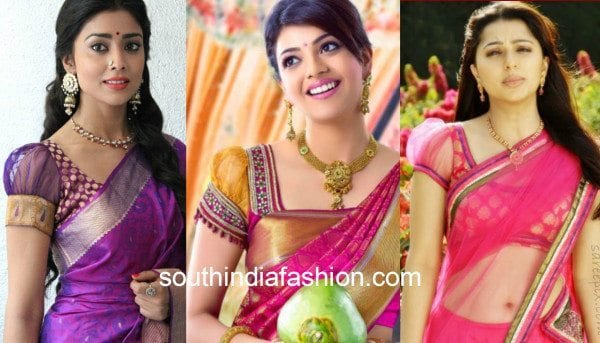 Now that you're done browsing through these puff sleeved blouse designs, which one are you going to try out this coming festive season?