Navratri is a festival which is celebrated for 10 days and which means looking for clothes to be worn for all those days. Unlike other festivities, it is not just about the puja, it is also about having so much fun. Most people undoubtedly prefer sarees and these can be silk or organza. Lehengas can also be a pretty good choice. However, the real dilemma arises when we are picking a blouse design to go with them. Some go for simple blouse designs, others take unique embroidered saree blouses. No matter how grand they are we still need to have quite a few options with us that can help us choose and reject.
So here are 19 saree blouse designs by DV Custom Dresses which are sure to blow away your minds-
Blue mirror work blouse with pink sequins-
2. Red Rajasthani mirror work blouse with gold sleeves-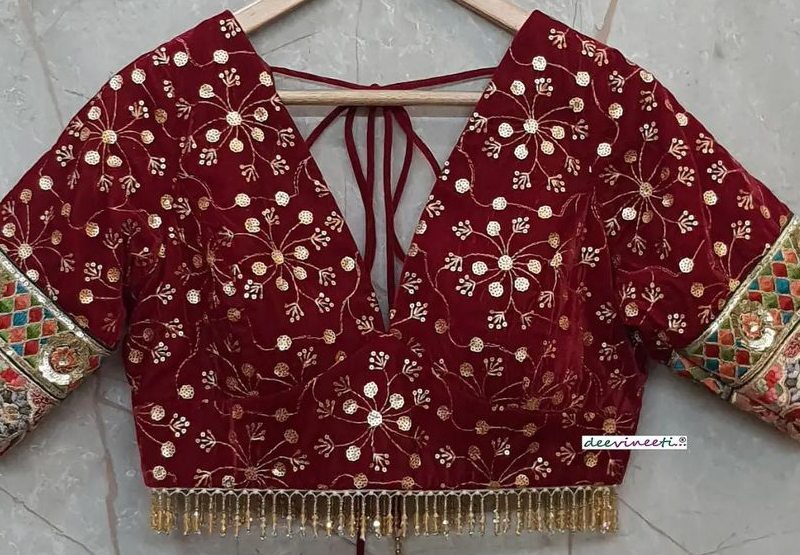 3. Brown design patchwork blouse with sky blue tassels-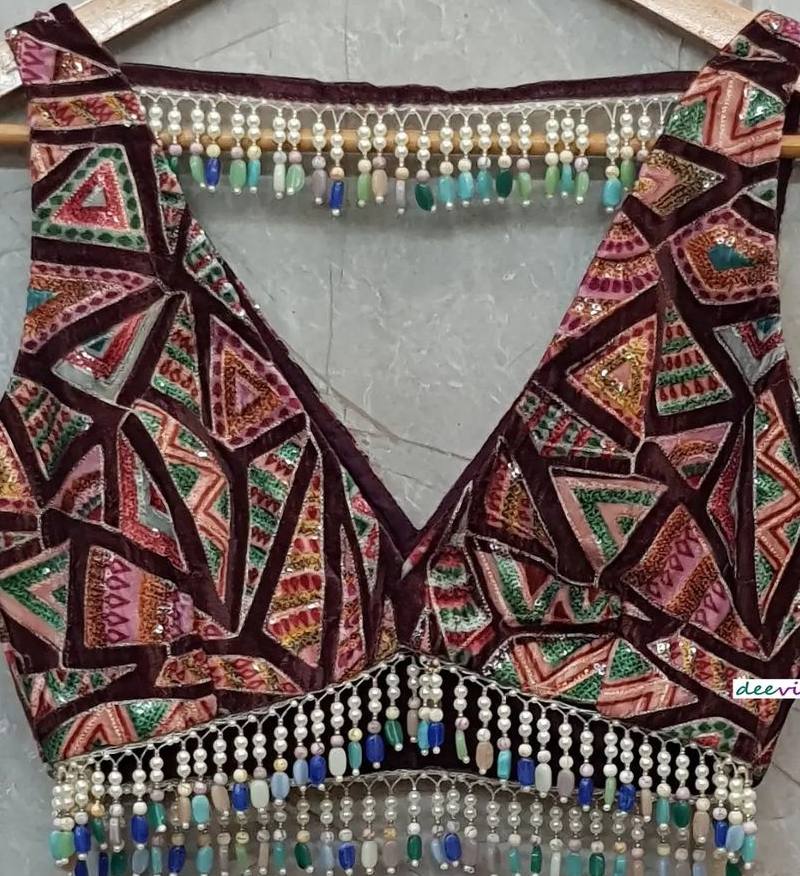 4. Black sequinned blouse in orange–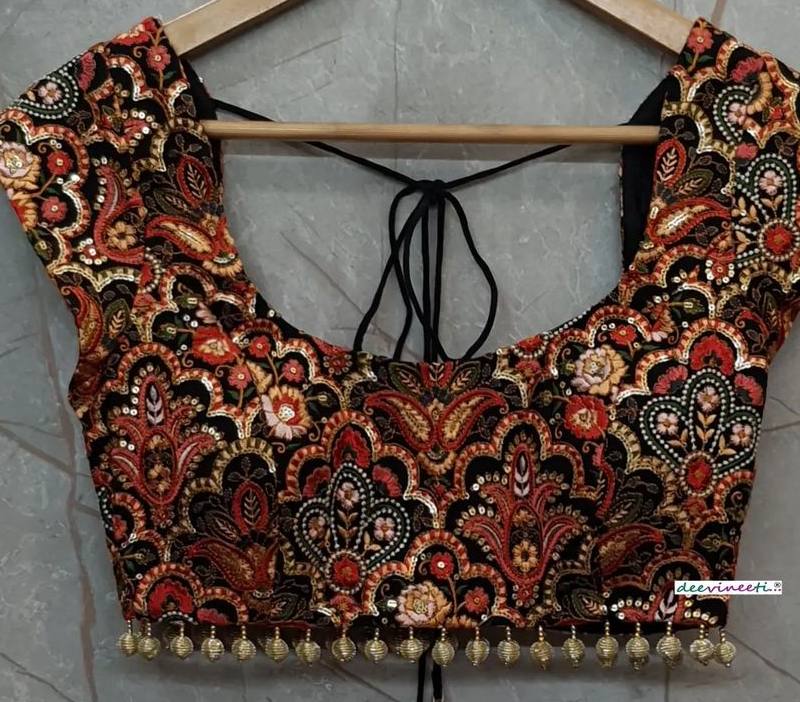 5. Ivory floral multicoloured sequin blouse–
6. Halterneck heavy mirror work ivory blouse-
7. Blue multicolour silk brocade blouse-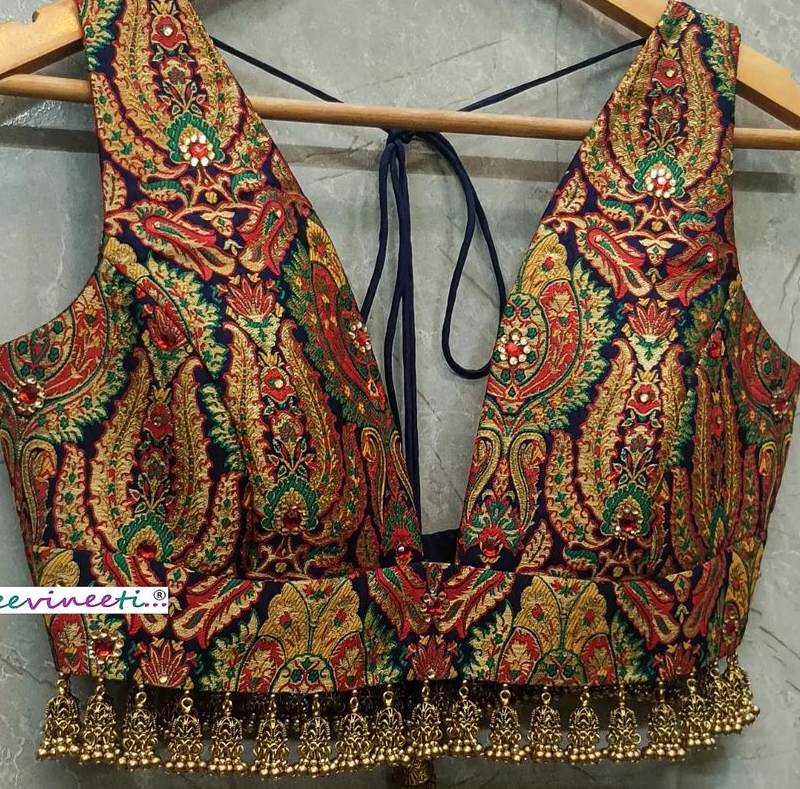 8. Red short ruffle sleeve blouse with sequins-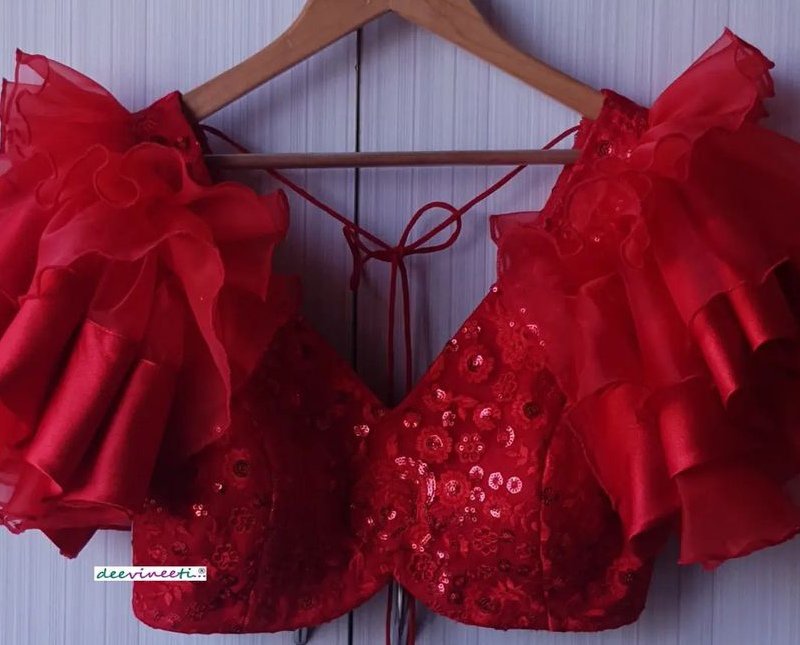 9. Pink floral embroidered blouse featuring V neck-
10. Yellow simple zardozi work blouse with deep neck-
11. Forest green sleeveless sequin blouse design with solid neckline-
12. Pink self-toned mirror work blouse with silver details-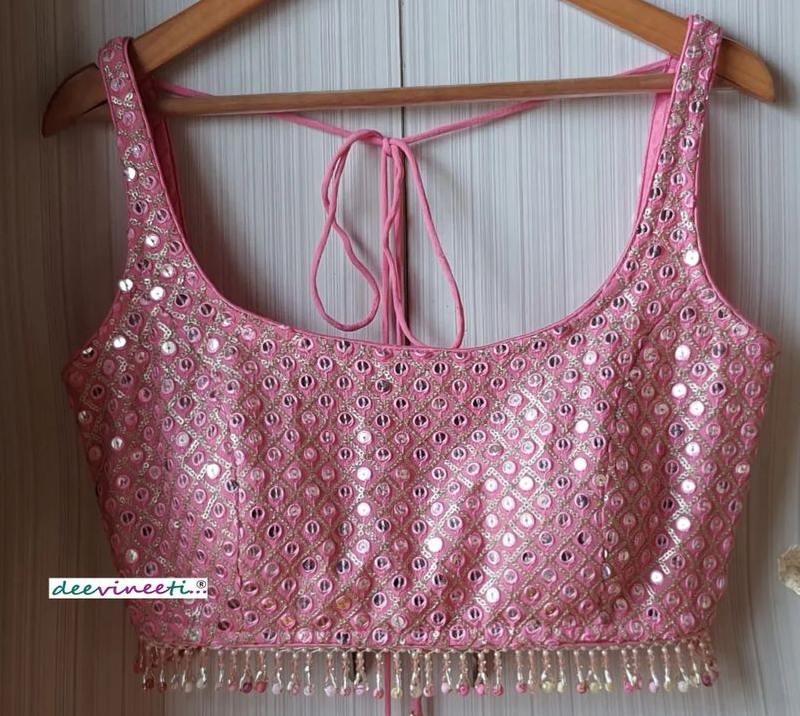 13. Beige sequinned blouse with strappy sleeves and tie up-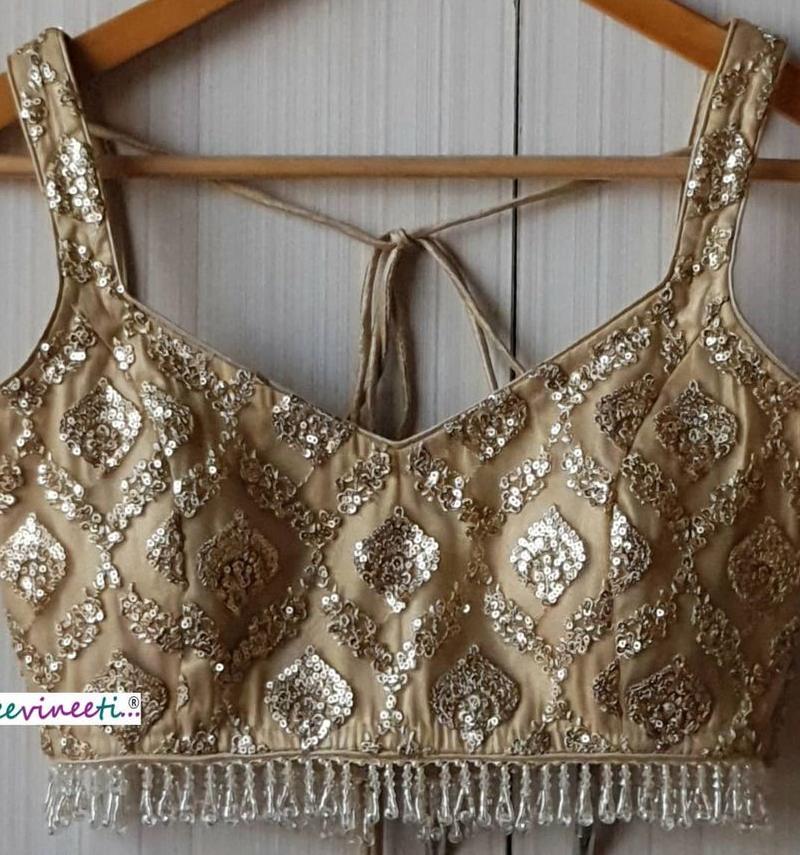 14. Pink elbow-length brocade blouse with sky blue buttas-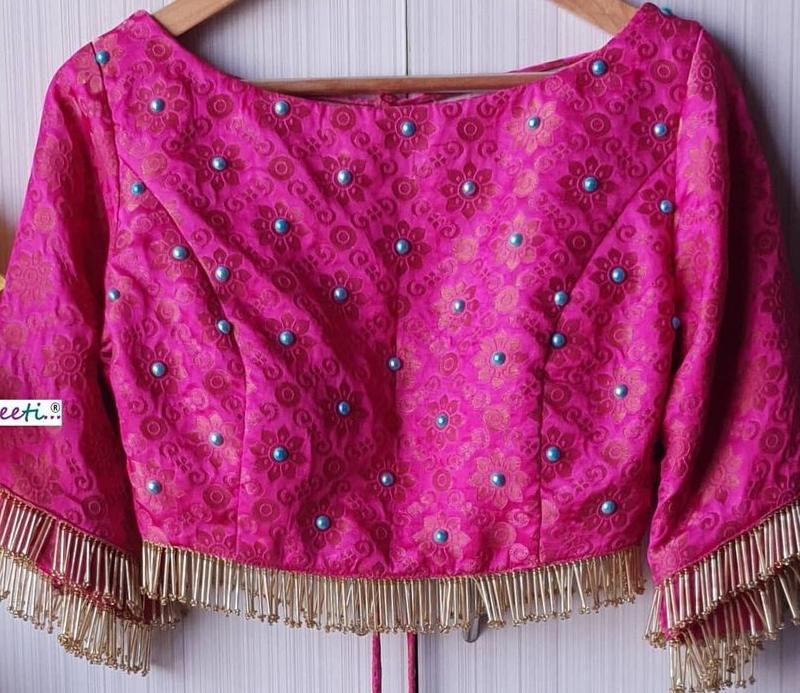 15. Cream multicoloured mirror work blouse-
16. White hand embroidered blouse with yellow motifs-
17. Grey floral embroidery blouse–
18. Black mirror work blouse with red and blue-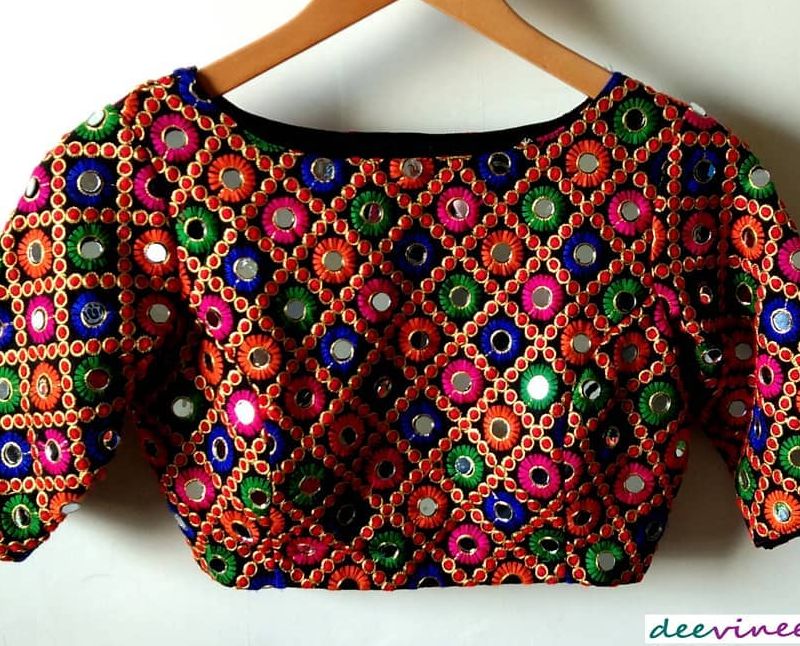 19. Multicoloured panel brocade blouse design–
We hope you liked the catalogue of designer blouses that are different in every way. You may find a red mirror work blouse, a multicolour brocade blouse and many more.
To buy these beautiful blouse designs online and more, contact  DV!