A number of things have to be taken care of while selecting a blouse design. Not only does it have to be matching the saree but also should be suitable for the occasion it is meant for. An important detail that should not be overlooked is the back blouse design. It can be dori detailed, maggam work or any latest blouse pattern. However, these things do need inspiration which you will find in this blog. These are 19 saree blouse back designs by Naveena for Ana.
Check out the blouse back design photos and look at how they are styled-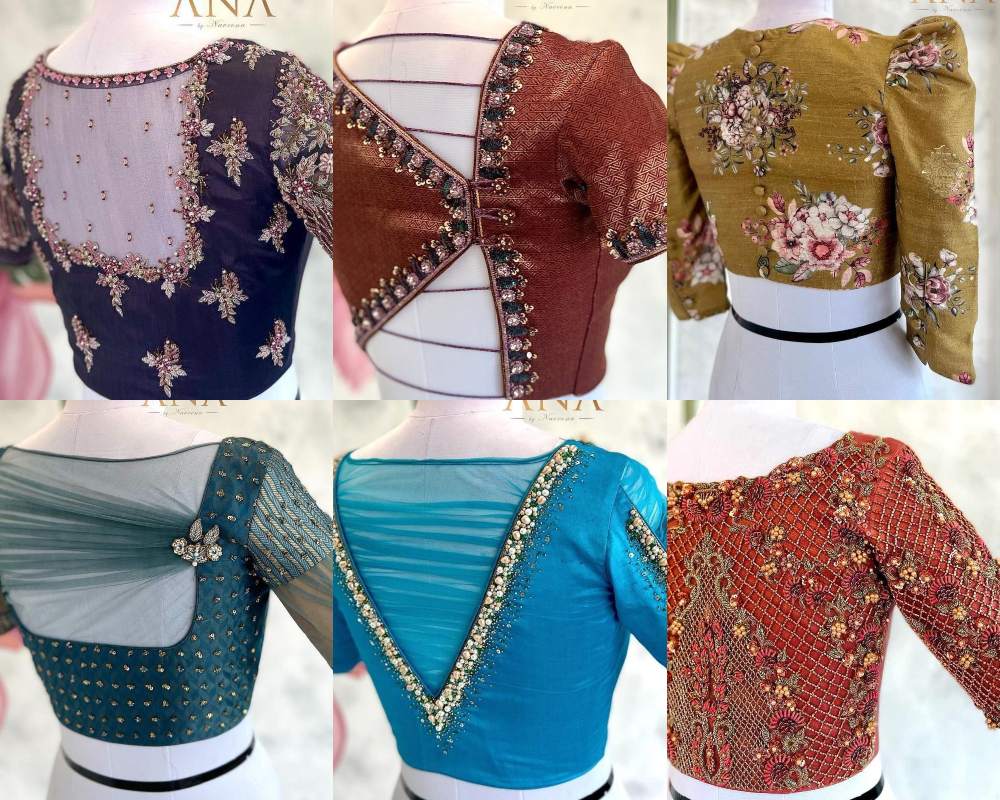 1. Maroon blouse with the latest green stonework in a triangle-
2. Pink Criss-cover dori blouse with roses-
3. Royal blue triangular raw silk blouse design studded with stones-
4. Green blouse with maggam work in gold lattices-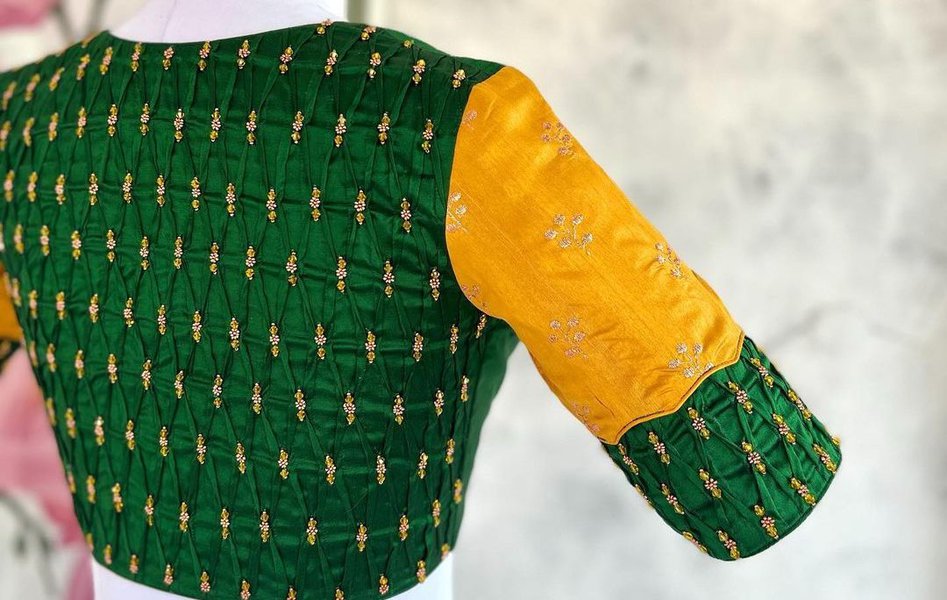 5. Turquoise modern blouse design with silk zari sleeves-
6. Yellow embroidered saree blouse design by cut work-
7. Red double dori blouse design including sequinned florets-
8. Green bridal stone work blouse design including orange patch-
9. Purple simple blouse back design-
10. Half and half latest blouse design for back-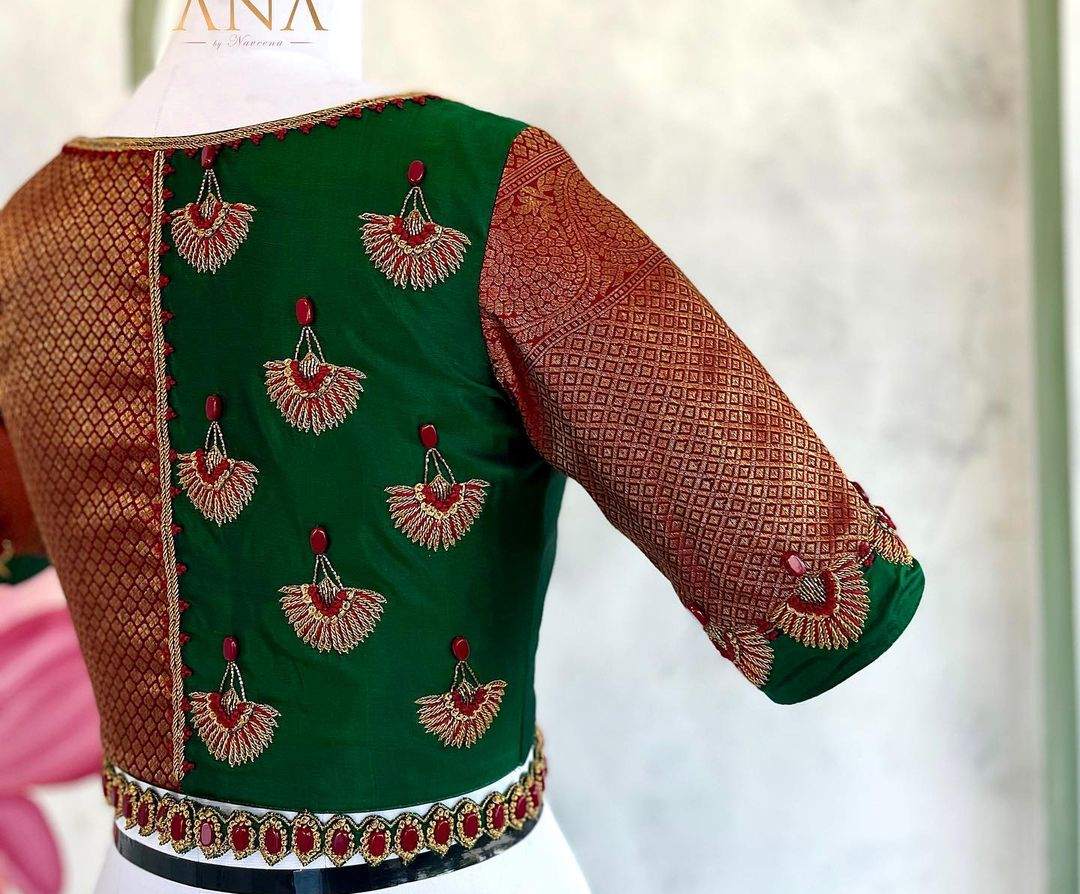 11. Orange hand stone work design in floral-
12. Puff sleeve peach blouse with green tie up-
13. Unique blouse back design in violet tassels-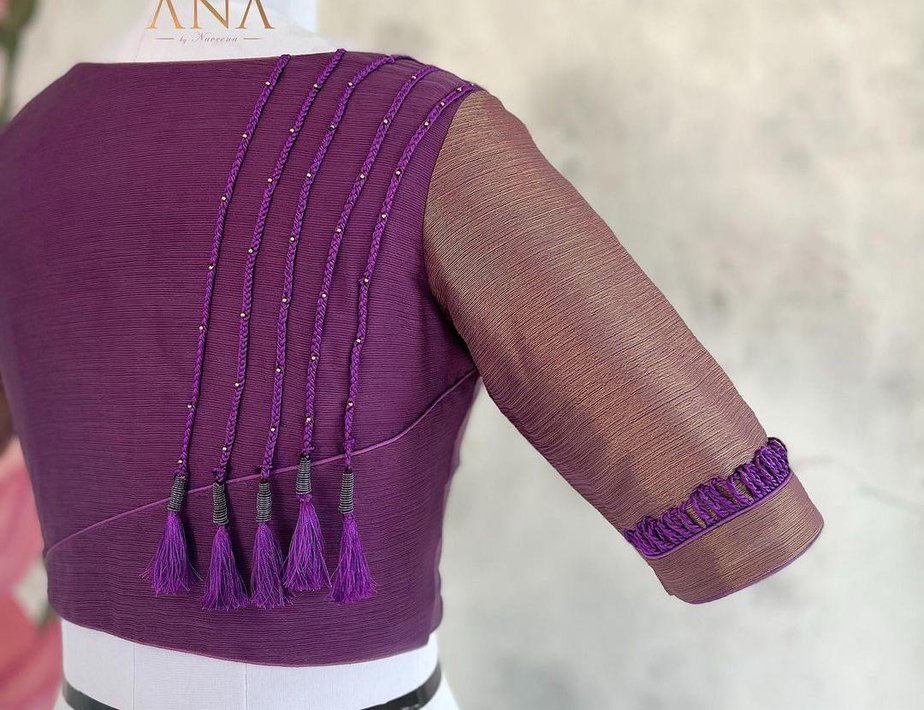 14. Grey stripe style blouse design with buttas-
15. Ivory floral blouse design with button detailing-
16. Blue heavy stone work blouse detailed with illusion neckline-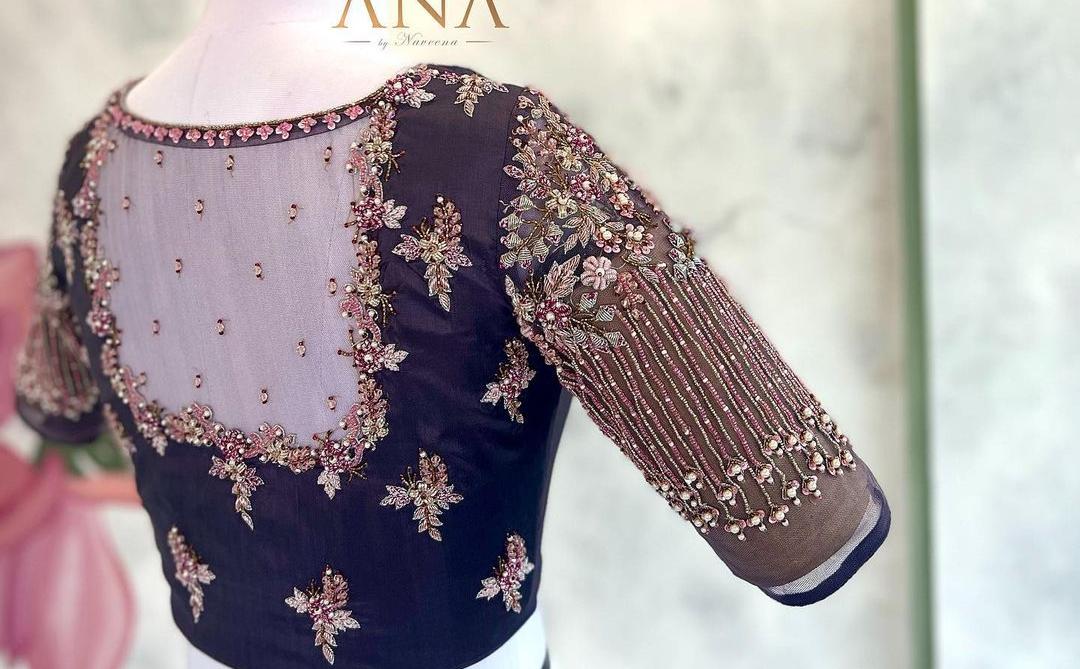 17. Green hand embroidered blouse design with transparent sleeves-
18. Sky blue simple stone work design blouse with a brooch-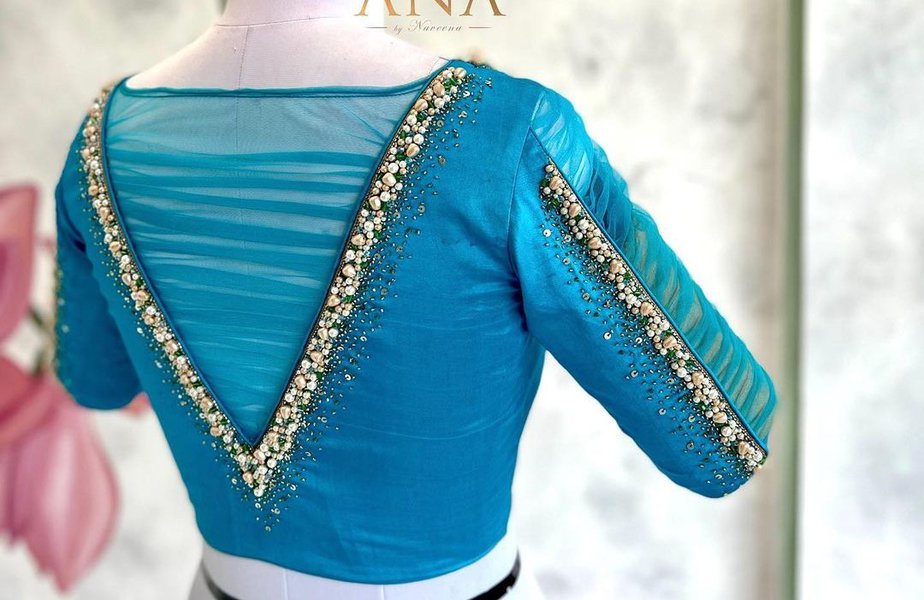 19. Brown embroidered blouse design with dori-
We hope you liked these blouses which are in a wide range of colours that you could choose from. Not only are these suitable to be adopted for close parties but also can brighten up any night soiree or simple wedding.
To buy these back blouse designs online and some more visit ANA!