With a busy festive season dawning on us, we may have the daunting task of picking traditional outfits like there's no tomorrow. For every occasion, we might have to pick an outfit and it isn't as easy as it seems. Sarees are an integral part of every festival on our calendar. However, sarees cannot be worn alone without a blouse and picking a blouse design isn't an easy task either. This season we want you to try your hands on something interesting rather than going with the traditional blouse models. A sleeveless blouse with a saree looks just everything stylish and to take things up a notch you should opt for one. If you are not aware of the latest blouse designs, we have curated a long list of them for you. These are designed by Store 6 for their festive pret collection.
Check out the pictures below and see how pretty these cocktail blouses are-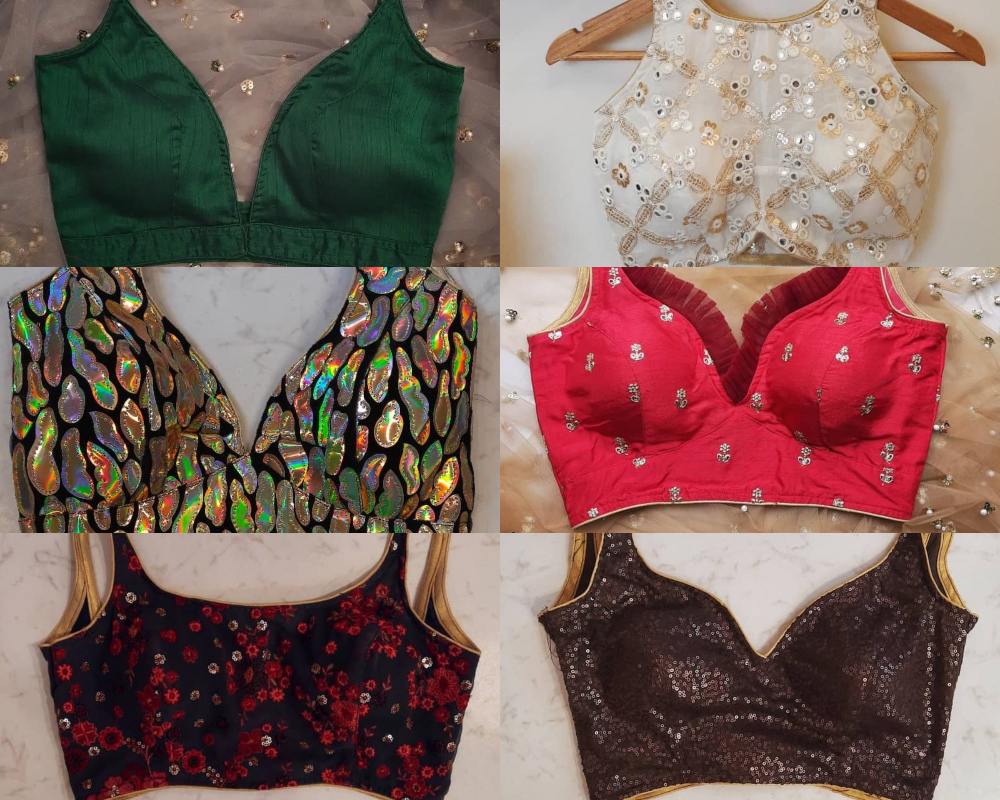 Black sleeveless sequinned blouse-
2. Bottle green strappy sleeved plain blouse-
3. Ivory mirror work sleeveless blouse-
4. Black abstract leather motif embroidered blouse-
5. Peach lace work strappy sleeve corset blouse-
6. Powder blue brocade work floral blouse-
7. Skyblue blouse with neon green strappy sleeves-
8. Pink blouse design with gold buttas-
9. Yellow chanderi zari work sleeveless blouse-
10. Mint green mirror work sleeveless blouse-
11. Prussian blue silver brocade work sleeveless blouse-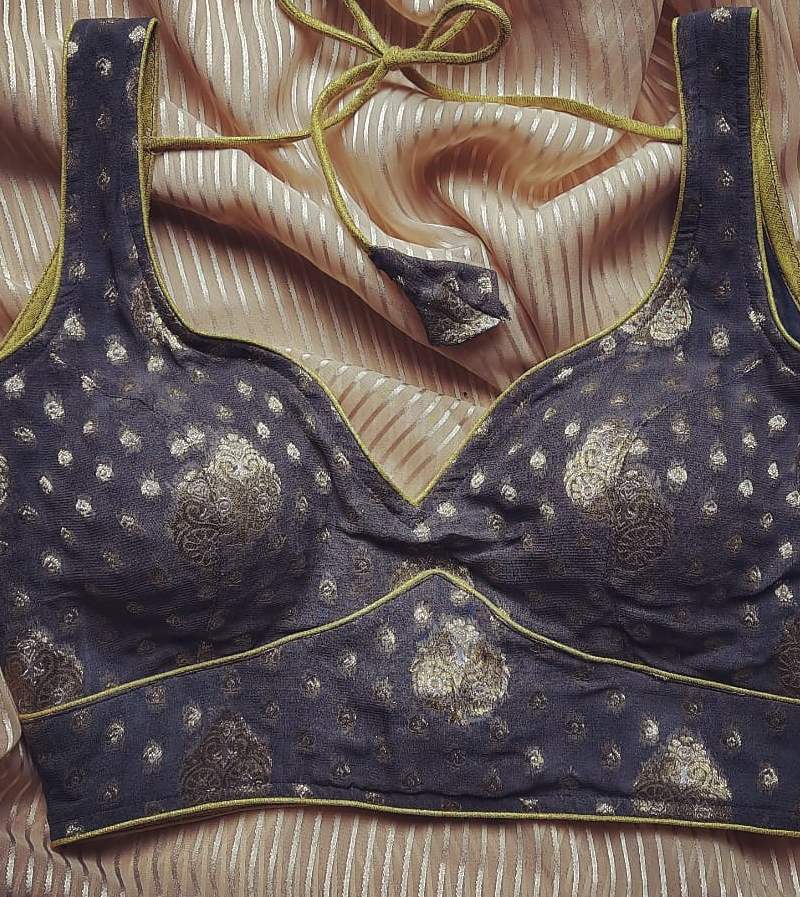 12. Grey hand embroidered sleeves blouse–
13. Pink frilled embroidered blouse-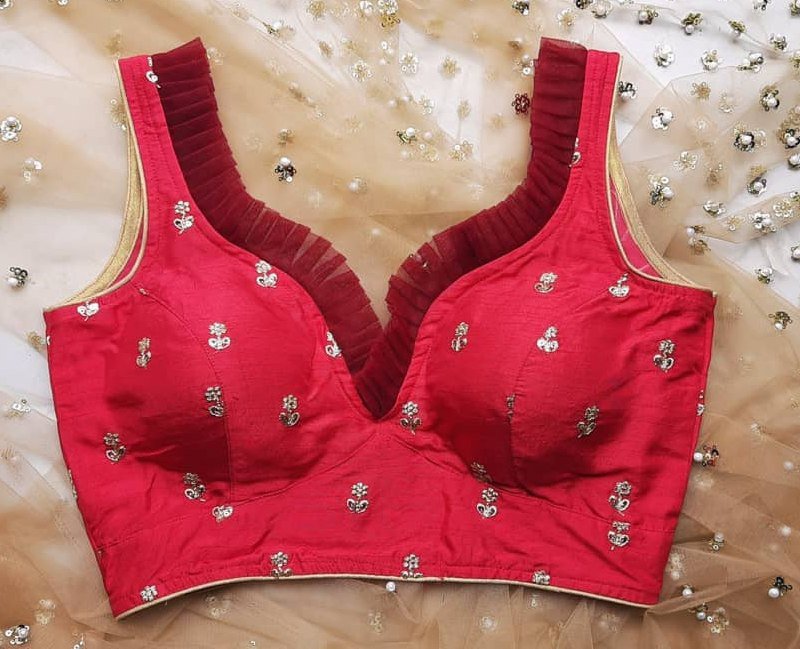 14. Coffee brown strappy sleeve blouse with self-coloured sequins-
15. Navy blue red floral embroidered blouse design-
16. Green illusion sleeved blouse-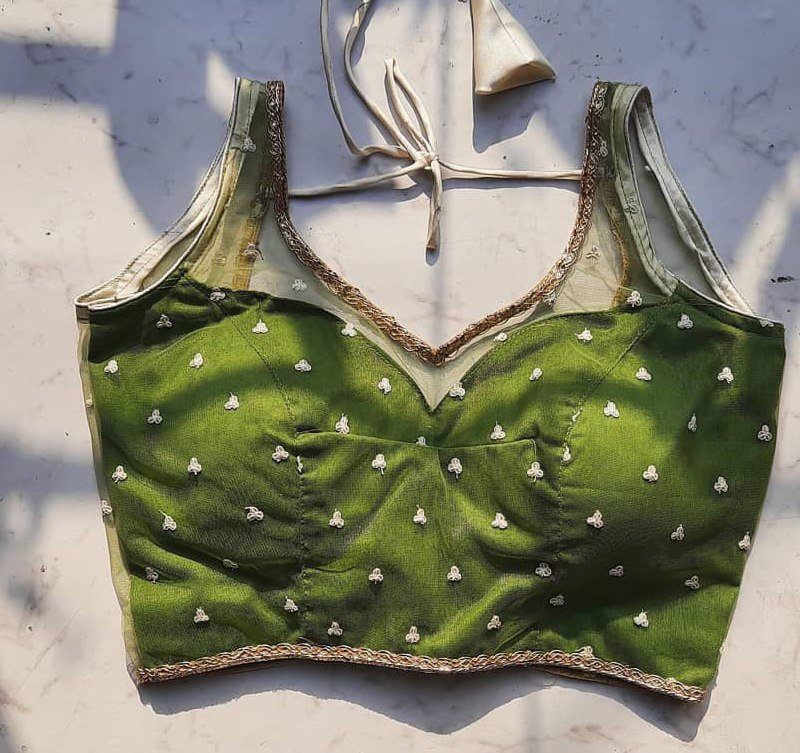 17. Gold blouse with self-coloured prints-
18. Red sleeveless silk blouse with sheer back neck-
19. White sequinned sleeveless blouse design-
20. Multicoloured panelled sleeveless blouse-
We are sure this blouse design catalogue will certainly impress you and will help you paint an unclouded picture.
To buy these and more blouses online, visit  Store No.6!