New blouse sleeve designs come up every other day. This is mainly because each one of us loves our special day to be unique from the rest of the days. While we do realize the wonders a simple blouse design can do for your sarees, a little customization never hurt anyone. If you are someone who would like to have a specially curated one too, these 14 unique blouse sleeve designs are for you. These are designed exclusively by Q Style and feature elaborate hand embroidery.
1. Pastel Pink Blouse–
The bridal blouse sleeves feature the caricature of the couple and are embellished with pearls, beads and stones.
2. Royal blue blouse-
The unique blouse sleeve design has itself worked with the couple's initials etched in stone and rounded beads on the hem.
3. Maroon Blouse–
The star of the wedding blouse catalogue, this one showcases hand embroidered jewellery and therefore looks beautiful.
4. Orange Blouse-
Featuring aari work on its sleeves, the bright-hued number displays jaals in beads and stones making it perfect for the occasion.
5. White Blouse–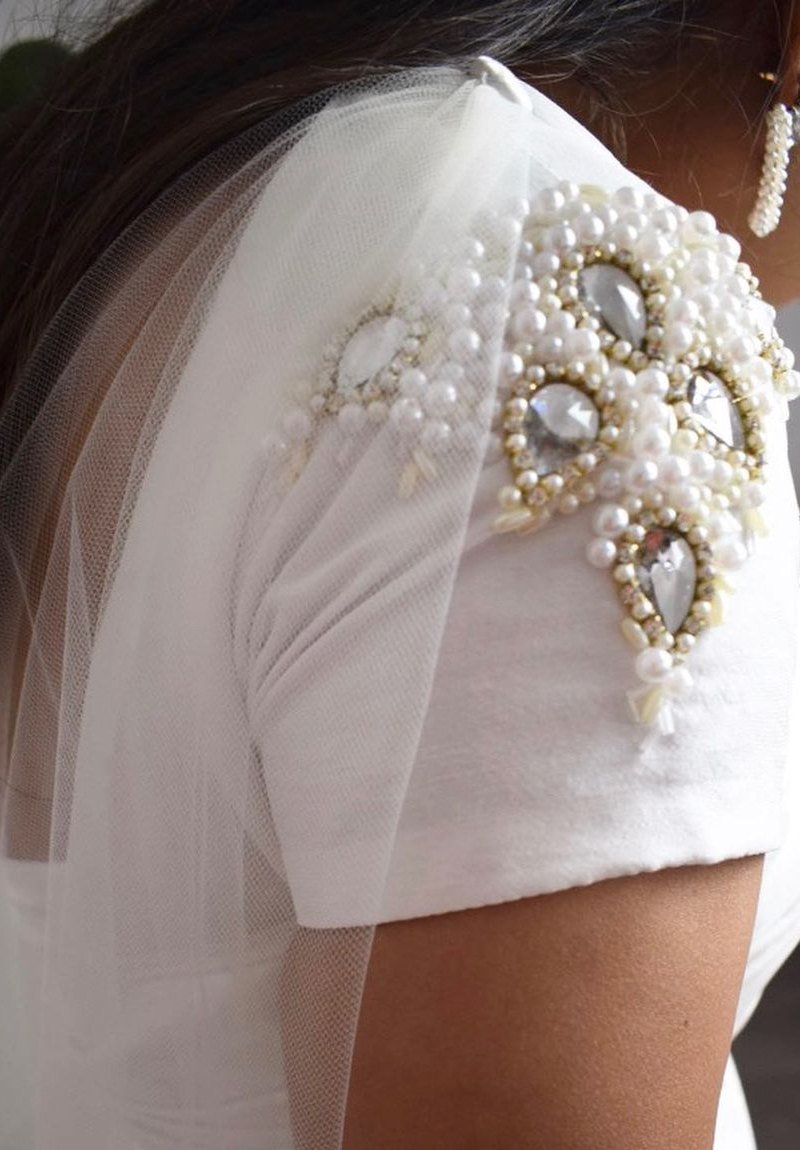 If you want a mix of both worlds, try this simple hand-embroidery design with pearls and stones for sleeves.
6. Navy Blue blouse-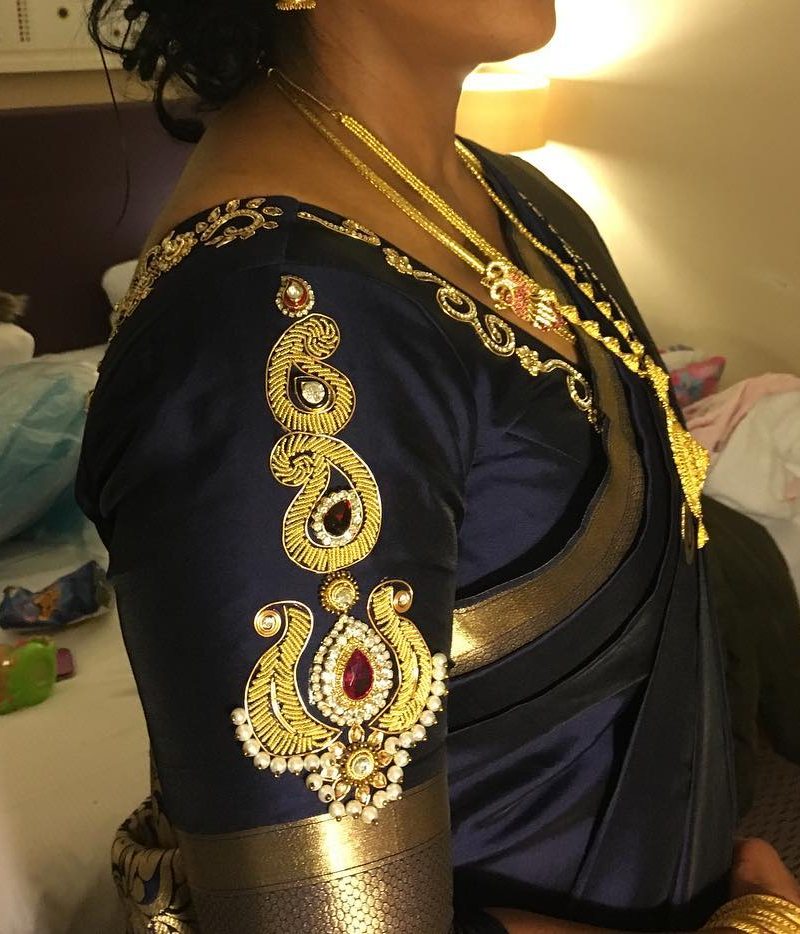 With paisleys studded with rubies, the navy blue blouse is sure to find a spot in a wedding blouse catalogue.
7. Pista green blouse–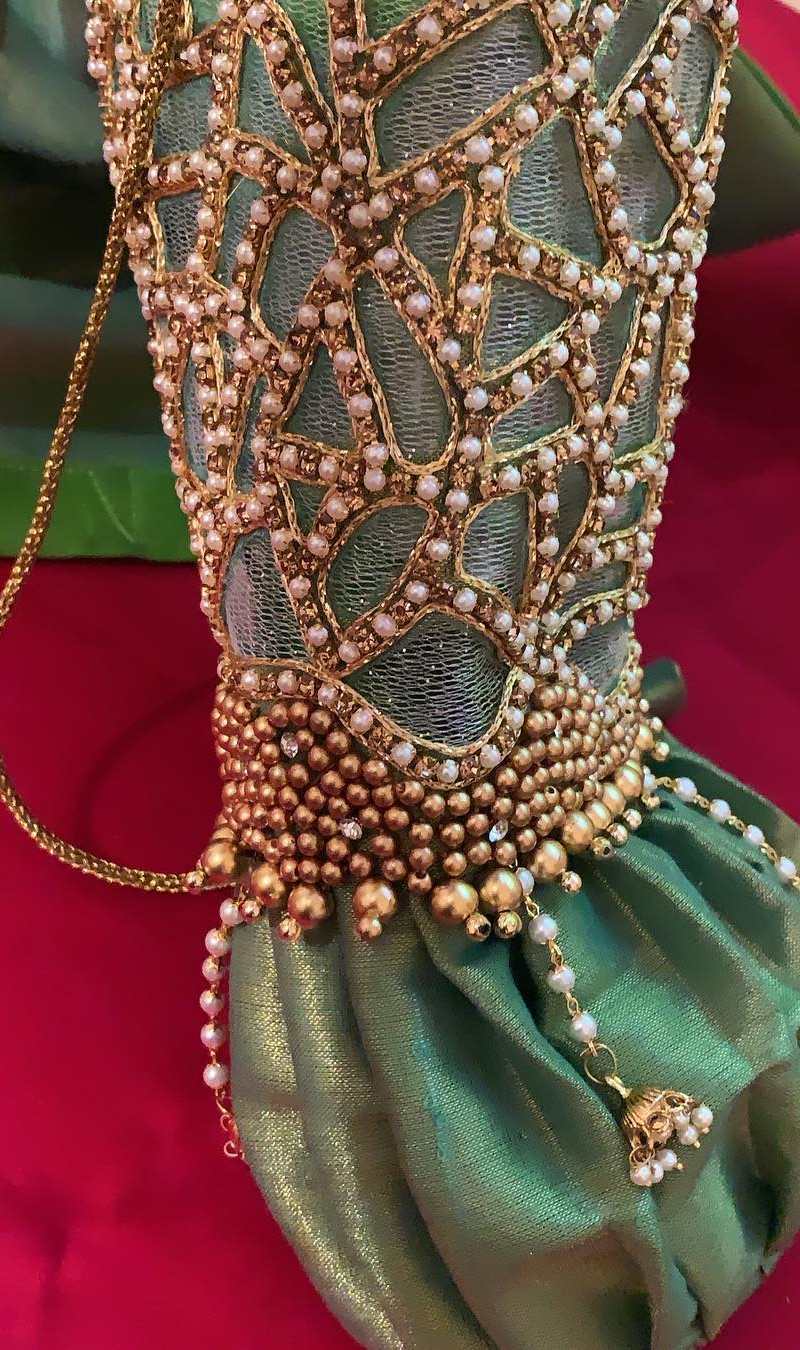 Pastel green bridal blouse designs are so much in vogue these days and this tasselled one takes it to whole another level.
8. Ruby pink blouse–
The blouse model has the beauty of 3 colours and hand embroidery mixed together to give your wedding saree a unique look.
9. Magenta Blouse–
Though it also displays jewellery on the sleeves, this one seems to be more intricately worked with buttas all around it.
10. Salmon pink blouse–
If you favour a pink bridal blouse design, look no further as this one with floral handiwork in white stones is what you should bet your money on.
11. Red blouse-
One of the most popular of the lots, the red bridal blouse sleeve design has cats etched in aari on it and we don't think it gets cuter than this.
12. Purple blouse-
Studded with beadwork and orange hued florets, this one adds a pop to your special day drape.
13. Green blouse-
The patchworked bridal blouse design with a red silk cutout is simple as well complex.
14. Ivory blouse–
This light-hued blouse sleeve requires no introduction at all as its bejewelled designs say it all.
To buy these latest designs online, visit Q Style!