As much as we love silk blouses or party-wear blouse models, nothing gives the comfort of cotton blouses. While some might think they have to be plain, we tell you otherwise. Those can be beautifully block-printed handloom blouses just like the ones in this blog. All these are crafted keeping the traditional prints in mind and therefore are very comfy and sophisticated to wear. So here are the 13 latest cotton blouse designs from Vrinda Clothing that are pretty in every way.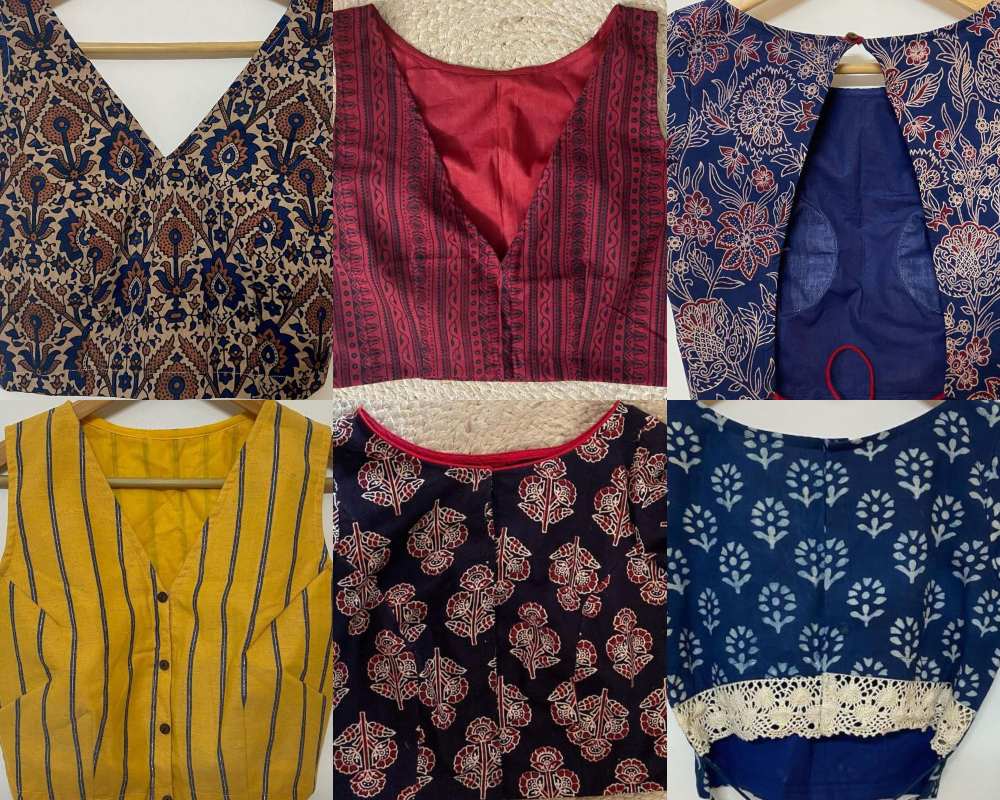 1. Blue blouse-
Ajrakh printed blouse designs have always been popular when it comes to daily use and this floral worked one seems quite right.
2. Red blouse-
A simple cotton blouse design is as appealing as a heavily printed one.Pair it in contrast or in coordination with a saree.
3. Navy blue blouse-
This trendy crop top with a stylish back design can be paired with a saree and a lehenga, whichever suits you.
4. Yellow blouse-
With contrasting blue stripes, this button-detailed block-printed blouse is a perfect summer blouse.
5. Black blouse-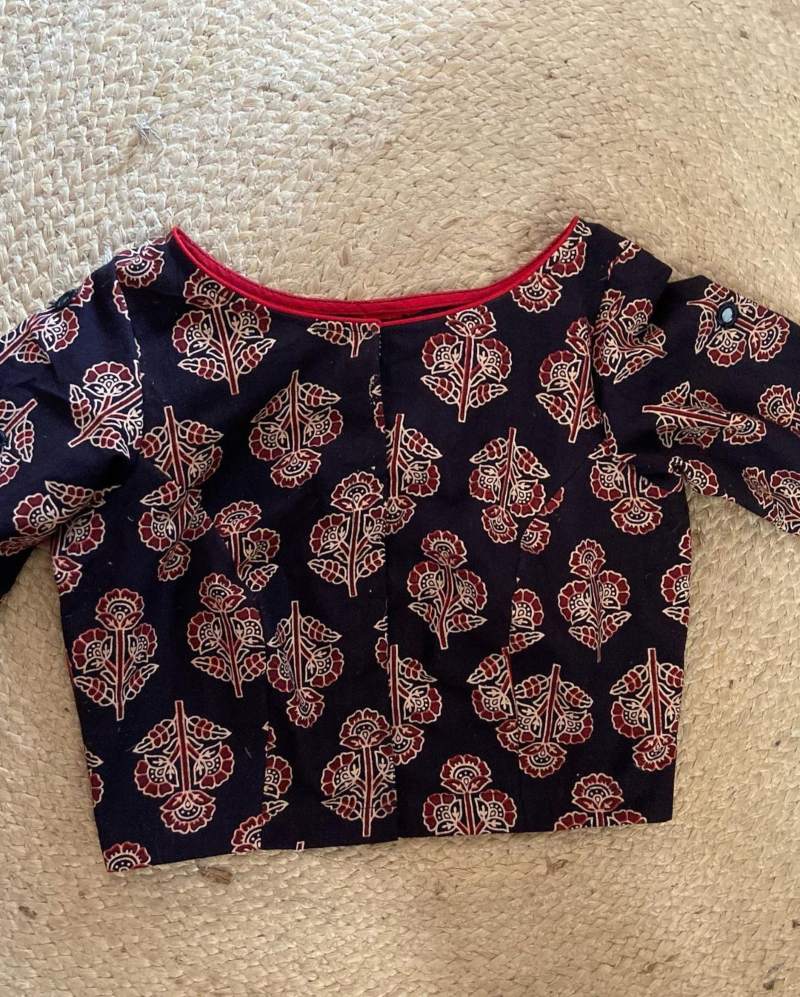 Showcasing Bagh block printing techniques, this one here certainly makes it to the list of summer tops for ladies.
6. Indigo blouse-
Perhaps the most popular of the lot, this full-sleeve cotton blouse can be a part of the mellow or party look.
7. Brick red blouse-
With floral jaals covering its whole body, this sleeveless cotton blouse also has lace detailing on the neck.
8. White blouse-
The star of the lot, this can be a casual summer top that you can flaunt at work.
9. Blue-white blouse-
If you are feeling adventurous, you can definitely go with this half-and-half one. While one half is floral printed, the other half is striped.
10. Floral blouse-
A colourful floral blouse design has always retained its charm and is here to stay for a long time.
11. Indigo-white blouse-
Worked with cut work on its scalloped sleeves, this can be your choice to don with a pant saree.
12. Ivory blouse-
It has mirror work in red bordering its neckline and sleeves, making it a blend of traditional and trendy.
13. Grey Blouse-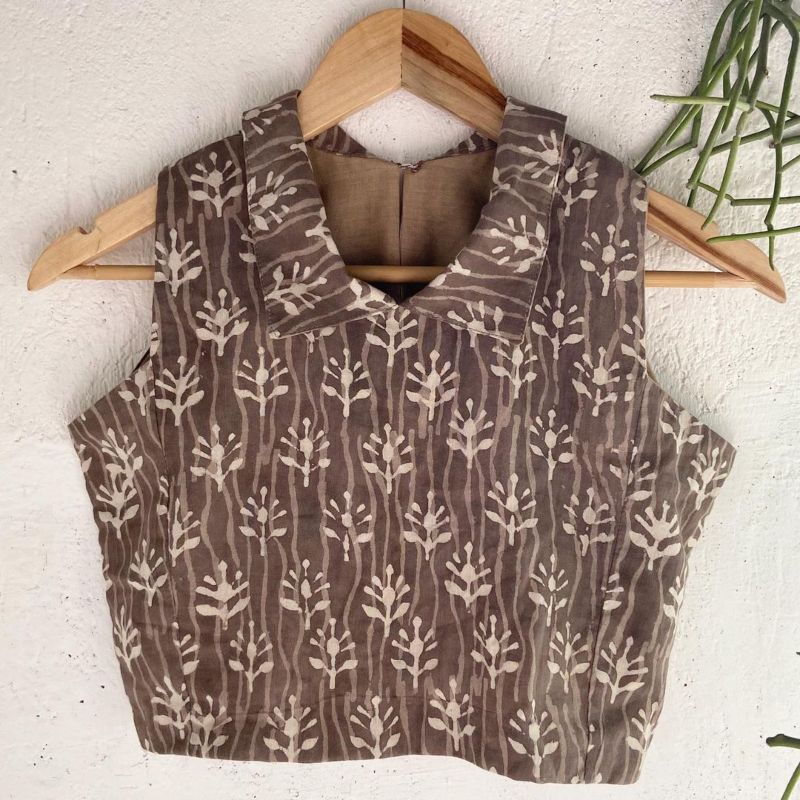 The collared block front fabric is printed with florets in white, making it look very cool.
To buy these cotton blouses online, visit  Vrinda Clothing!