Brocade blouse and silk sarees are a match made in heaven. This doesn't mean they cannot lighten up a simple saree as much. While there are many brocade blouse design images available readily, finding the perfect one is still a daunting task. So here we bring to you 14 blouse designs that are a dream come true for any brocade blouse design lover. V Cut exclusively designed these for their brocade blouse design 2022 collection.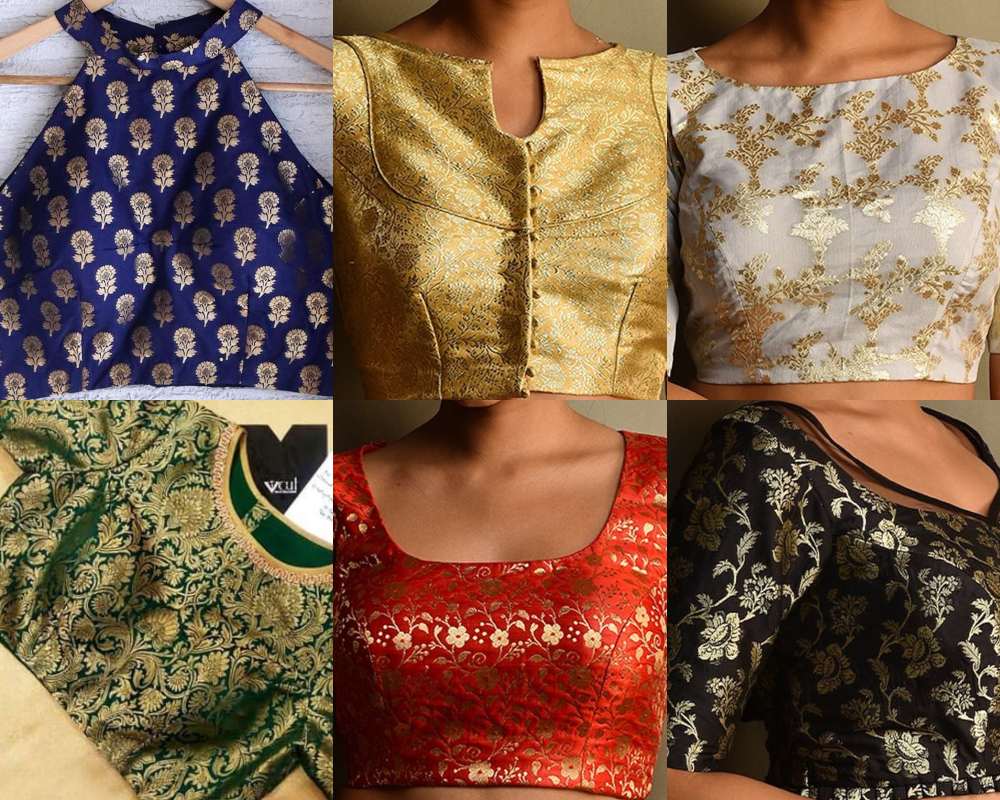 1. Black blouse-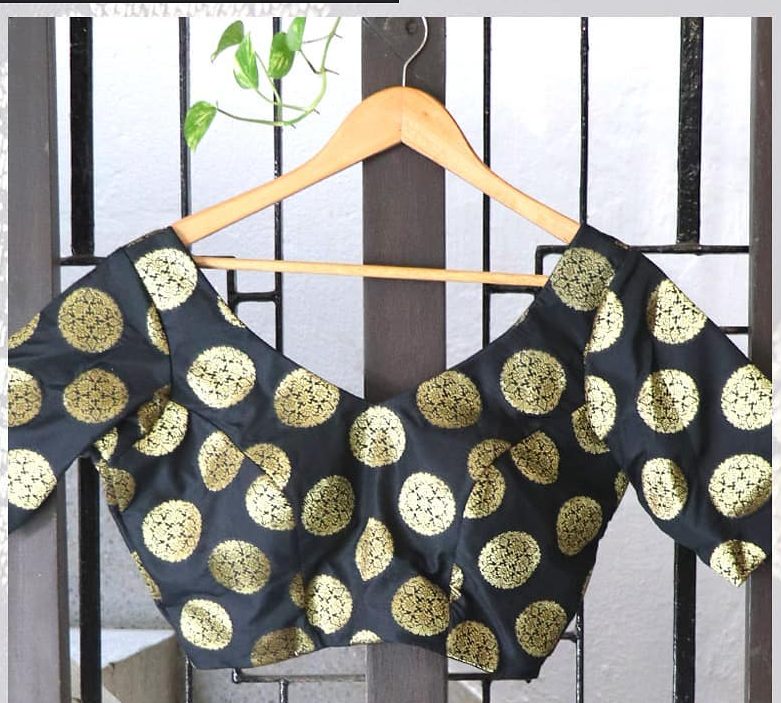 Filled with black buttas in contrast, this one is a sure-shot option for simple plain silk sarees.
2. Green Blouse-
The dark green brocade blouse design is extremely in demand and this latticed one with a hand-embroidered hem will capture any heart.
3. Wine Blouse-
Shrouded with sophistication, this latest brocade blouse design is for people who are fond of finer things in life.
4. Navy blue blouse-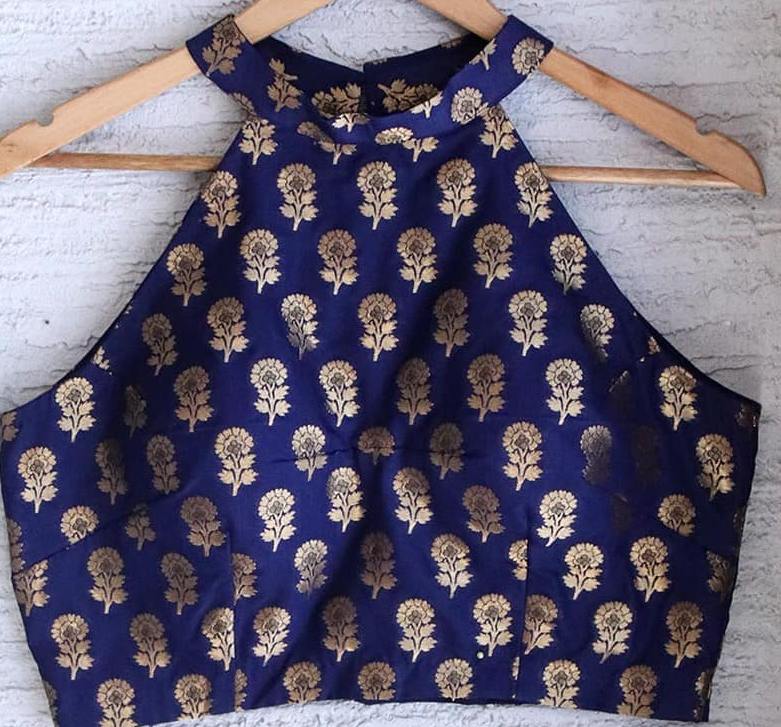 If you are not sure how to wear a brocade blouse for a party, this halterneck blouse is a perfect choice to go with.
5. Black floral blouse-
Floral prints are always popular and this brocade blouse with an illusion neck design is as trendy as it can be.
6. Pink blouse-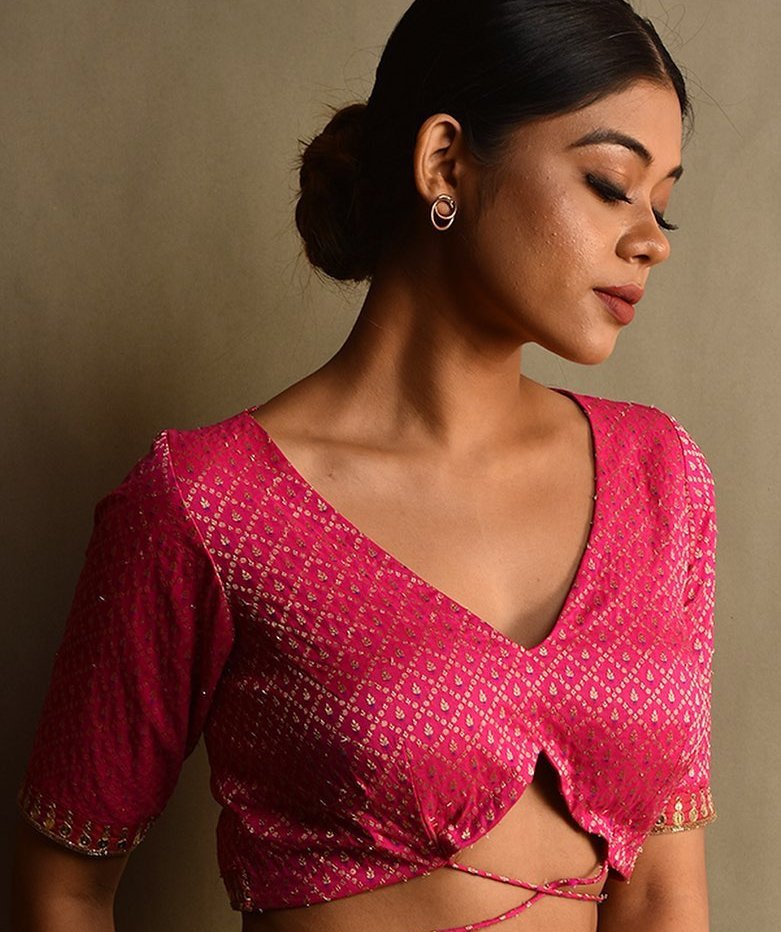 Another addition to the party-wear brocade blouse's list, this tied-up detail is made to raise temperatures.
7. Red blouse-
Adorned with gold jaals as its counterparts, this one should easily work for you, whatever the occasion might be.
8. Gold blouse-
A golden brocade blouse design is always in demand and we sure are smitten by this one.
9. Purple blouse-
Perfected with gold polkas in one of the most popular colours of the season, this one needs no introduction.
10. Ivory blouse-
Elegance and ivory go hand-in-hand. Perhaps this blouse model bears testimony to that fact.
11. Violet blouse-
Featuring gold florets, its gold piped border is an added attraction.
12. Rose blouse-
Pink colour blouse designs make a lot of people excited and we can see why.