The beauty of a pure silk blouse is not something one can often express in words. They are pretty, suitable for all occasions and are grand in their own way. Unfortunately, there are only a limited number of affordable silk blouses that are also pretty. However, we have got you covered. Our post has 11 silk blouses for women that are exclusively designed by Shobana Nithin for Threadslabel. This one includes blouse designs from their latest silk collection.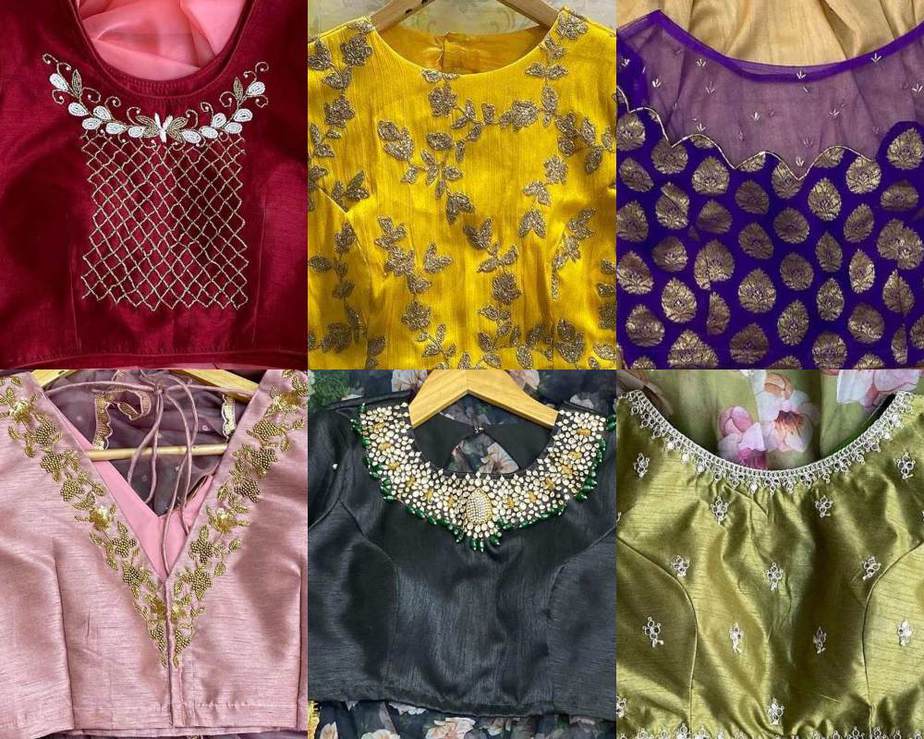 See the pictures below-
Purple Blouse–
Adorned with sequins, this purple blouse is sure to look elegant with any saree of your choice.
2. Pink Blouse-
Embellished with gold floral handiwork, this plain raw silk blouse design is certainly one of the minimalistic beauties.
3. Maroon blouse-
Silk blouses for sarees can come in any hue but this one sure is a hit.
4. White Blouse-
A white silk blouse design would suit any oaccsion or any saree we believe.
5. Yellow Blouse-
Who doesn't like a yellow silk blouse and especially with its intricate silver embroidery, this one will capture your heart.
6. Royal Blue Blouse-
The blue benarsi blouse is illusion necked with buttas on its neckline and dots on its body, making it regal in every way.
7. Red blouse-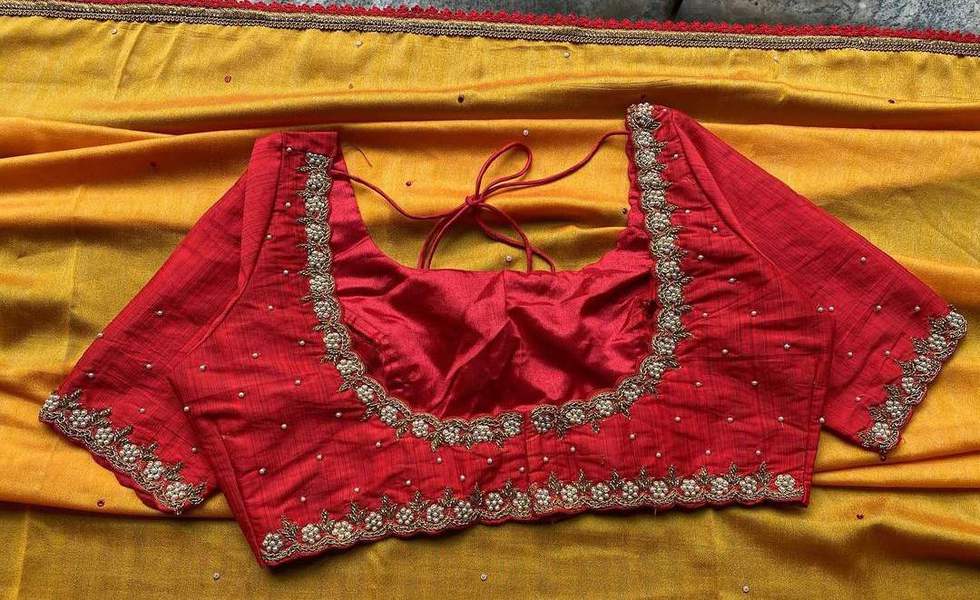 While we might have a number of red designer blouses online to pick from, this simple handiwork number works just fine too.
8. Lime green blouse-
Outlined with white embroidery, the blouse design also showcases mirror buttas on its sleeves and hem.
9. Black blouse-
The black silk blouse with its short sleeves and necklace worked neckline is hands-down a party wear.
10. Bottle green Blouse–
Dark green blouse designs have always been gracing parties and occasions. So we have no doubt about the fact that this mirror work one is sure to rule some.
11. Mint green Blouse–
Covered with puff sleeves in red, the mint green pastel blouse has itself worked with buttas in gold.
To buy these silk blouse designs online, visit Threadslabel!
Instagram-Threads Label Instagram