There's no denying the fact that there are a number of options available for blouse designs for sarees. We can even find a wedding blouse designs catalogue that lists them in every colour or design. However, we are sure of the fact that once you lay your eyes on these 12, you will never look for more. The blouse design photos not just include dark colours but even lighter shades. These are designed by Anju Designs and Fashions.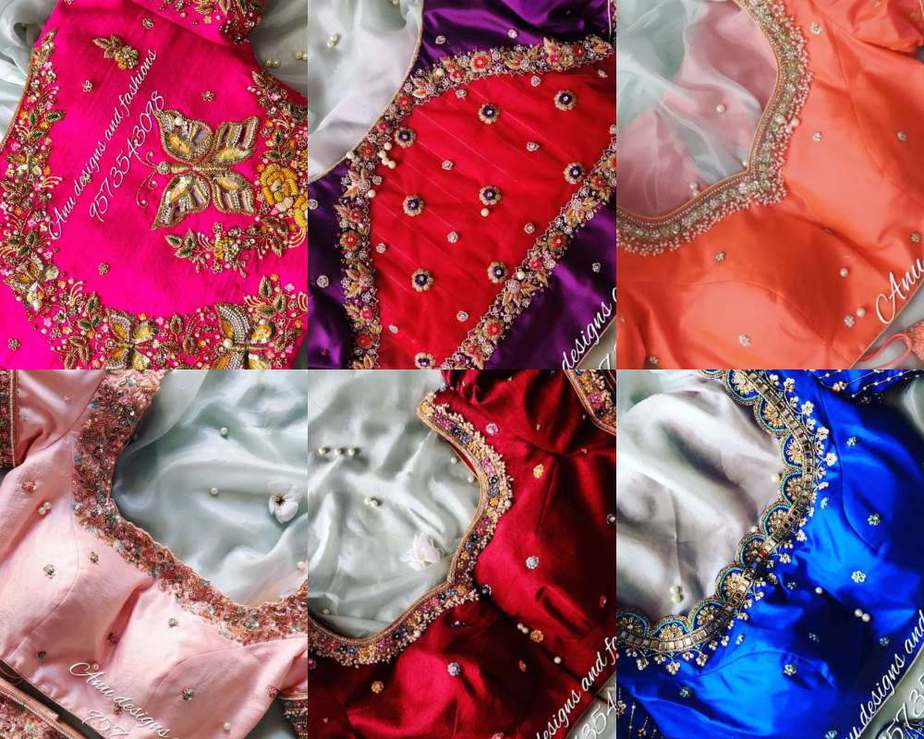 Scroll down to see the latest blouse designs for 2022-
Gold blouse-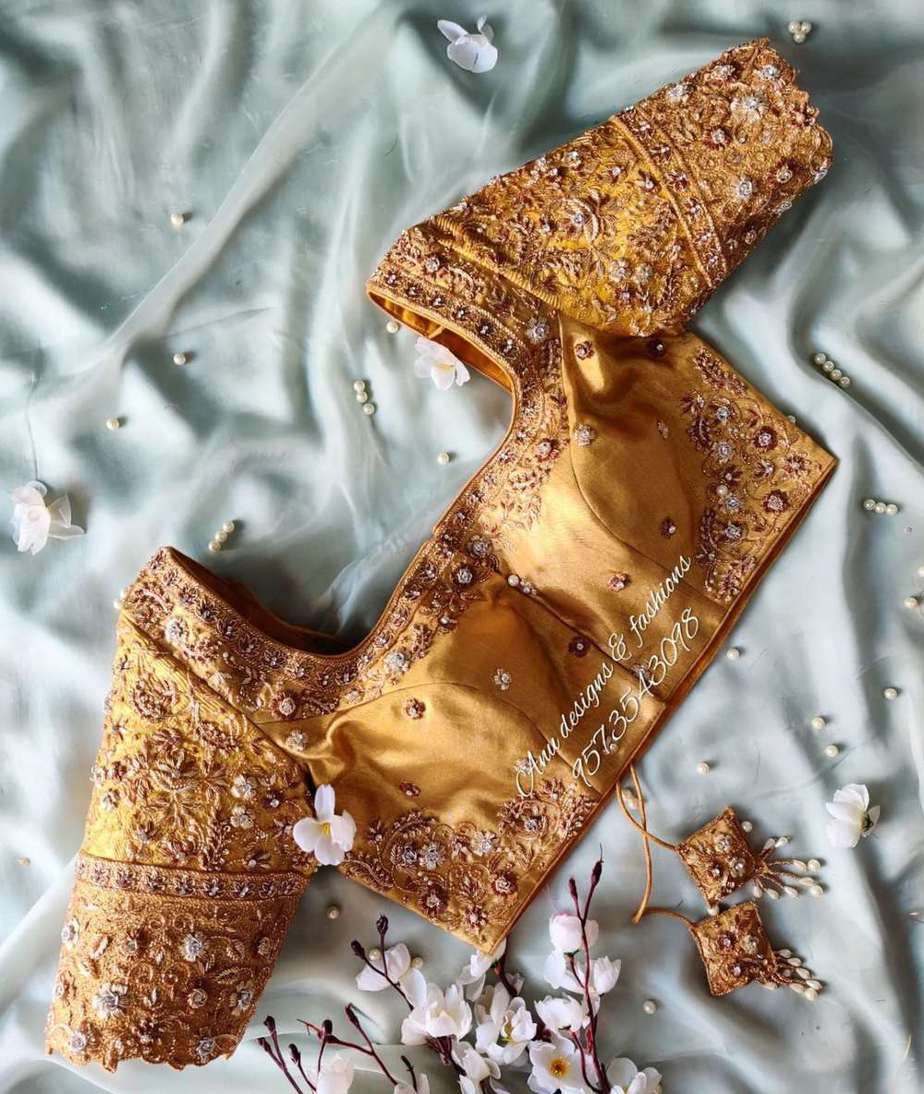 This one is a perfect example of a simple golden blouse design. No-fuss, no extra embellishments, for the minimal bride you.
2. Double colour blouse-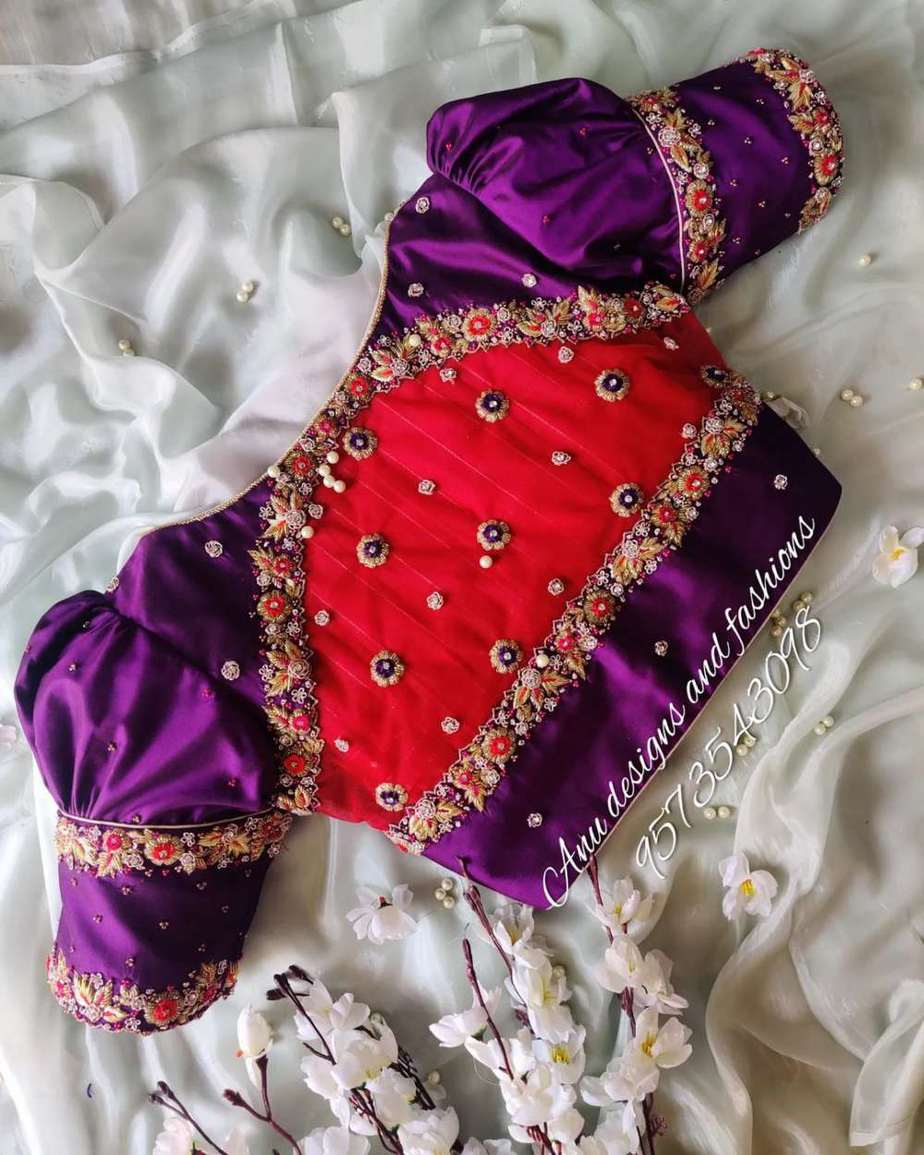 Embroidered with intricate florets, this one displays the latest blouse design for back.
3. Maroon blouse-
Dark maroon blouse designs have always been in popular demand and this one's no different we believe.
4. Skyblue blouse-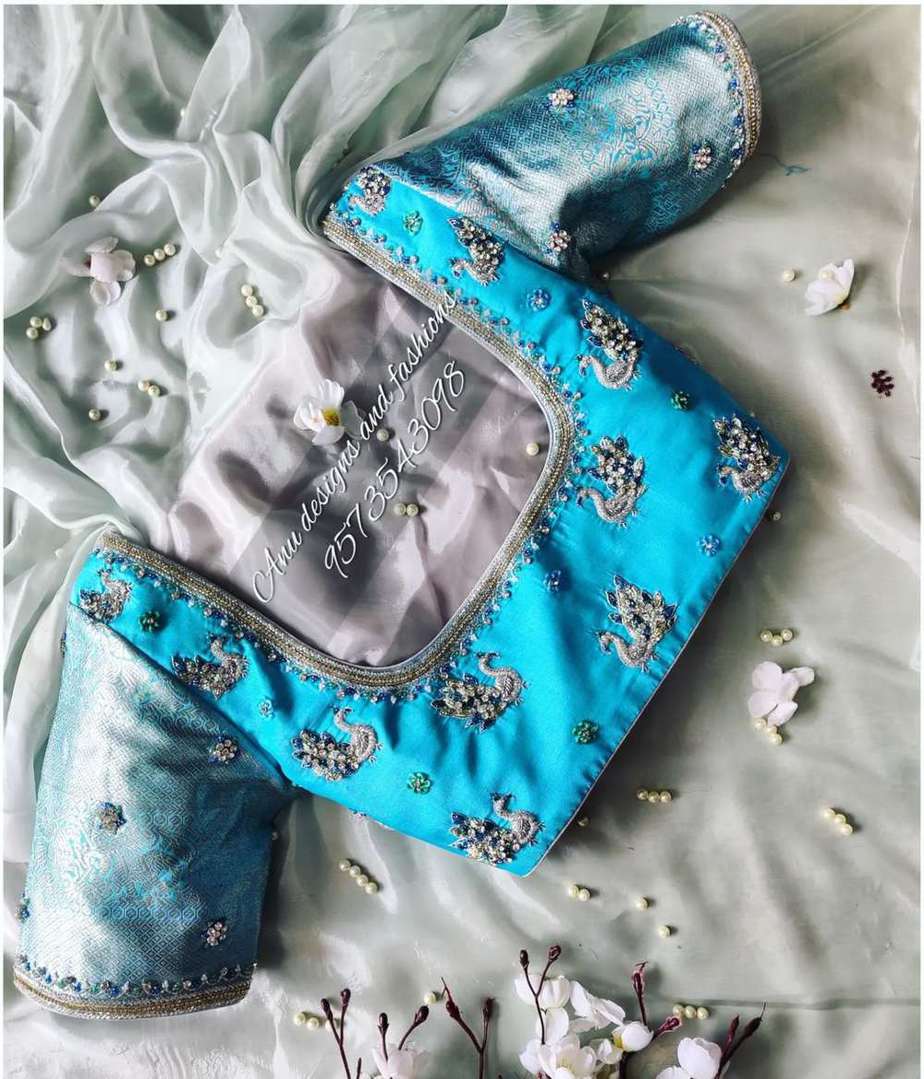 Sky blue sarees are always a number seen at weddings. Therefore, it is no surprise a sky blue blouse design like this one has fans.
5. Ivory blouse-
Though not on the wedding day this ivory saree blouse design seems like a good choice for the pre-wedding events.
6. Red blouse-
A red colour blouse with aari work in gold only along its neckline is a no brainer option.
7. Peach blouse-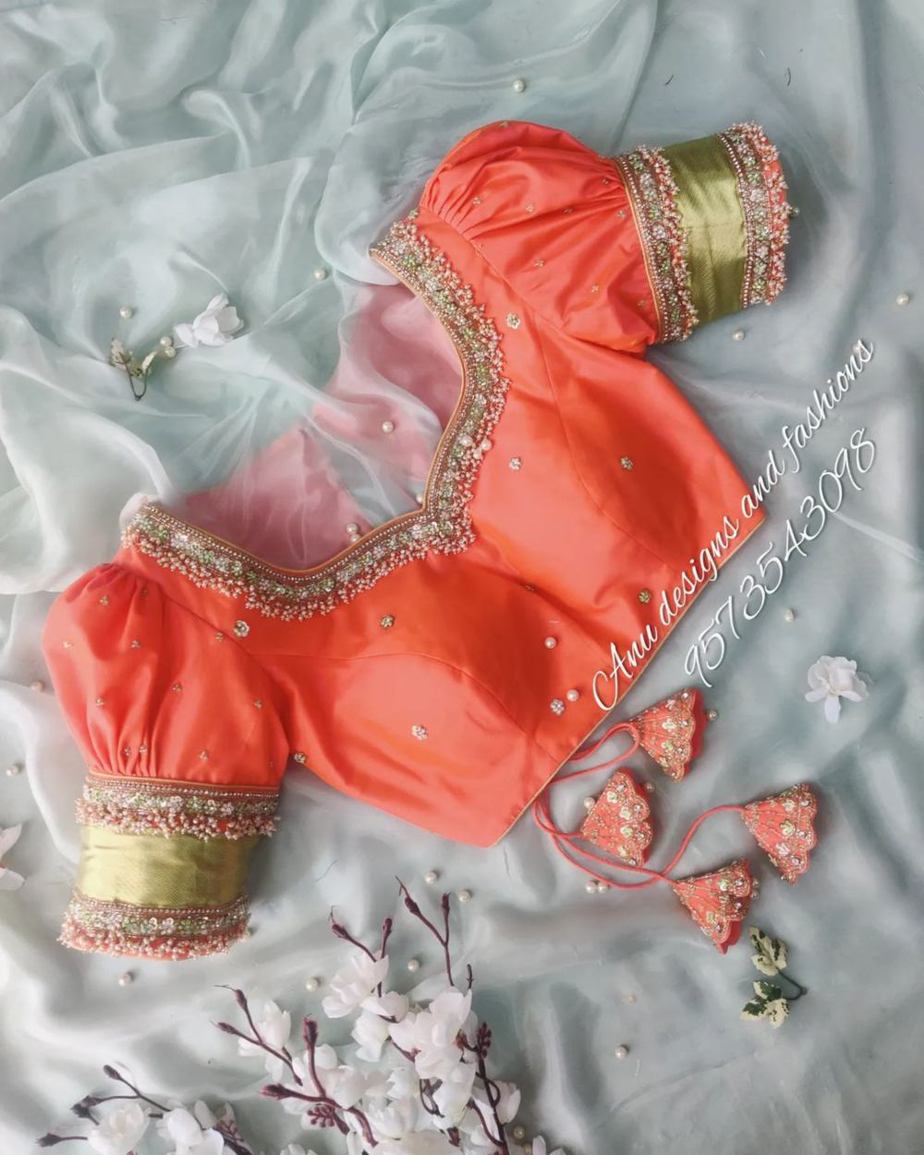 The light-coloured blouse with pattu detailing on its sleeves is the most sought-after one among bridal blouses available online.
8. Navy blue blouse-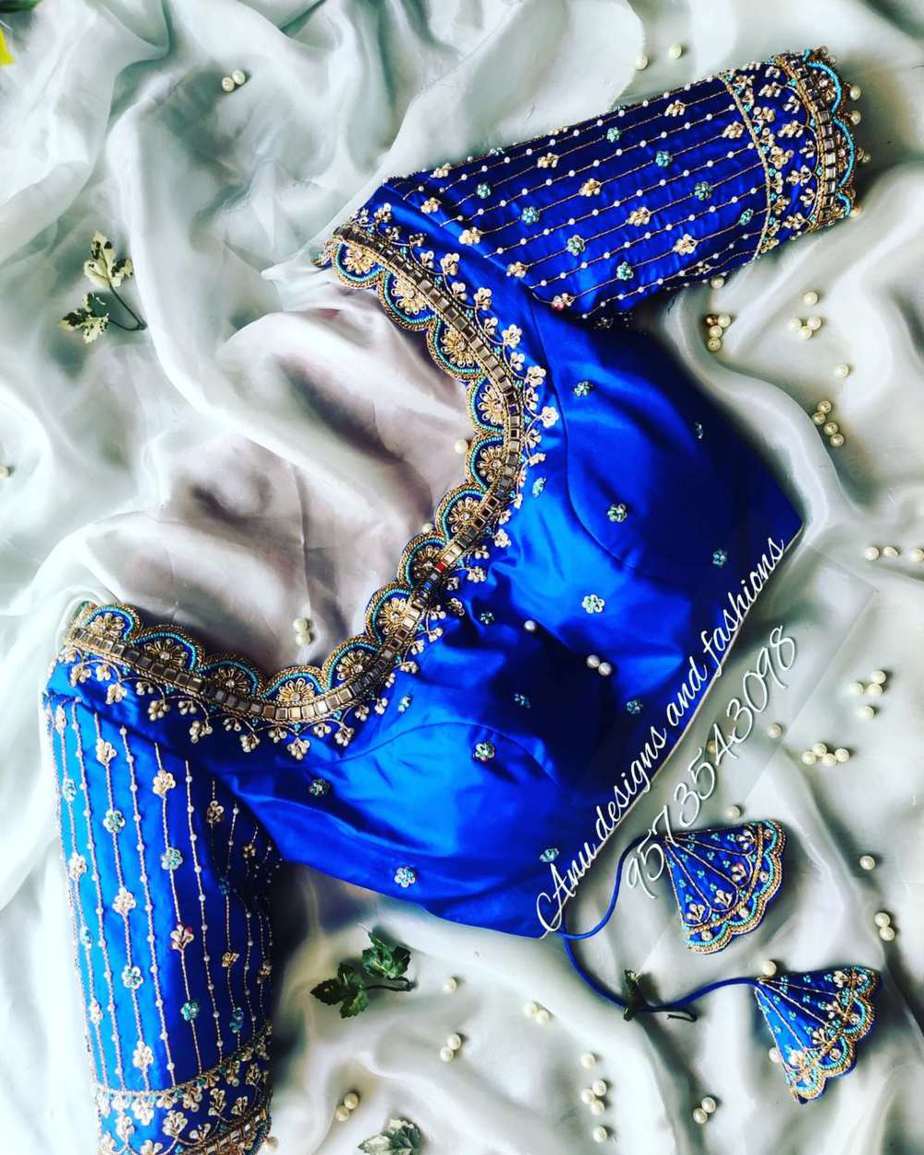 This one showcases the latest blouse designs for both front and back with its handworked and tasselled stitch.
9. Purple blouse-
Purple colour blouse designs have taken over the world like no other. Powered with a fully hand embroidered look, the blouse is a stunner.
10. Pink blouse-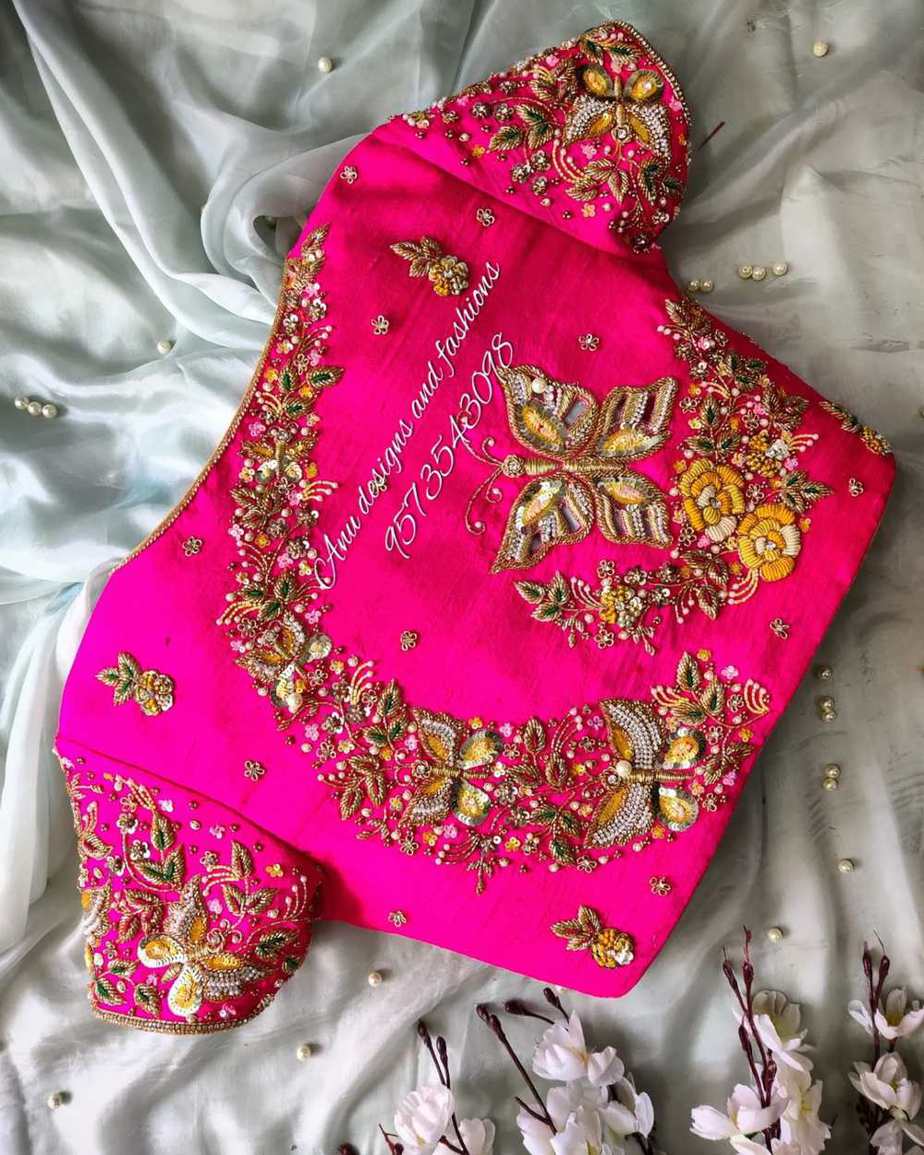 The pink colour blouse with aari work on its back featuring butterflies needs no introduction or description.
11. Rose blouse-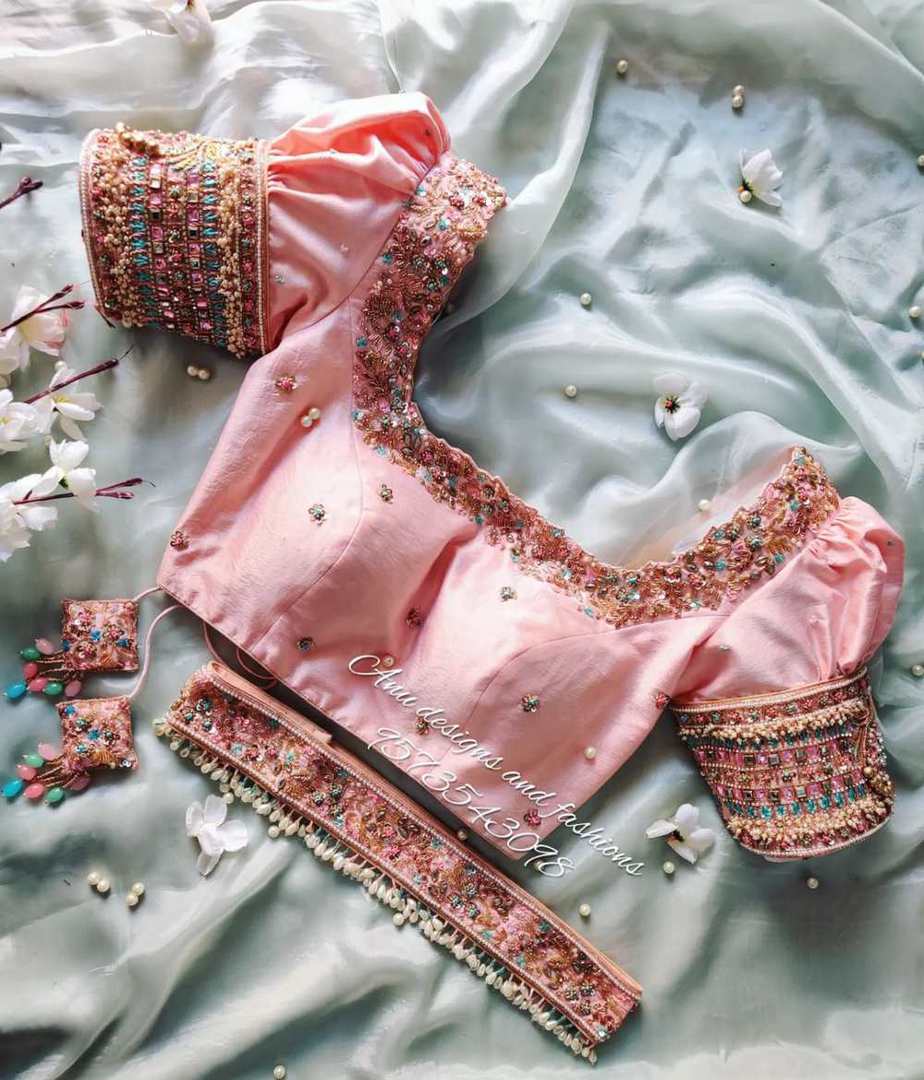 The blouse features intricate aari and maggam work both on its sleeves and scalloped neckline.
To buy these bridal blouses online,
Visit-Anju Designs