Bridal blouses and their variants have always managed to fascinate us. Their opulent colours and intricate embroidery are something every girl would want to wear on her special days. Infact we know that bridal blouse designs for pattu sarees are too difficult to zero in on if we are not introduced to the right bunch. And as we have said before, no amount of blouse designs can be too much of them. That thought led us to collect some of more latest bridal blouse designs for you. This one is from Saldanha Label by Leonna Saldanha and includes a multitude of hues from dark blacks to pastel pinks. Keeping in mind the fact that how popular floral jaals are, we have made sure to include sufficient unique bridal blouse design choices to the list.
Scroll down to see the designs below-
Gold blouse with tassels and pearl embroidery-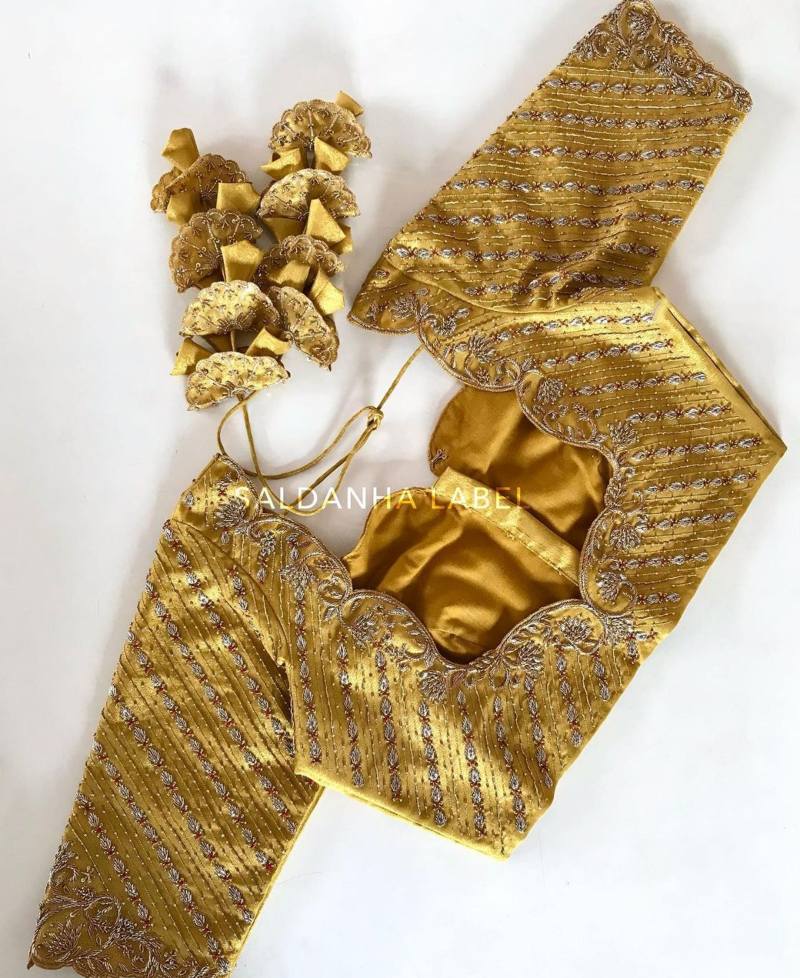 2. Ivory blouse with doli motifs in baby pink and black-
3. Cream silk blouse with pink floral embroidery in blue–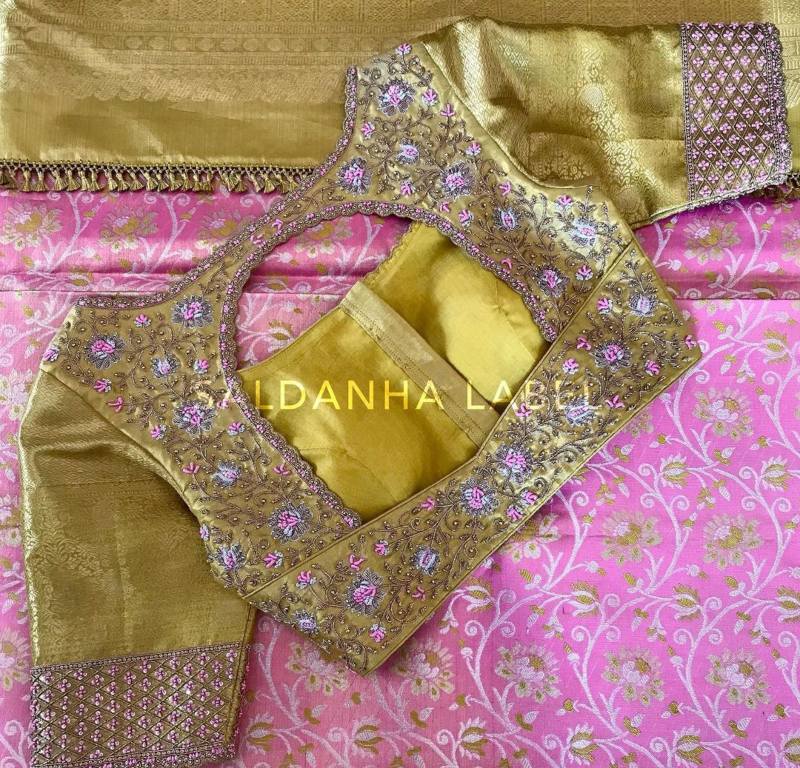 4. Yellow blouse with intricate grey neckline patch-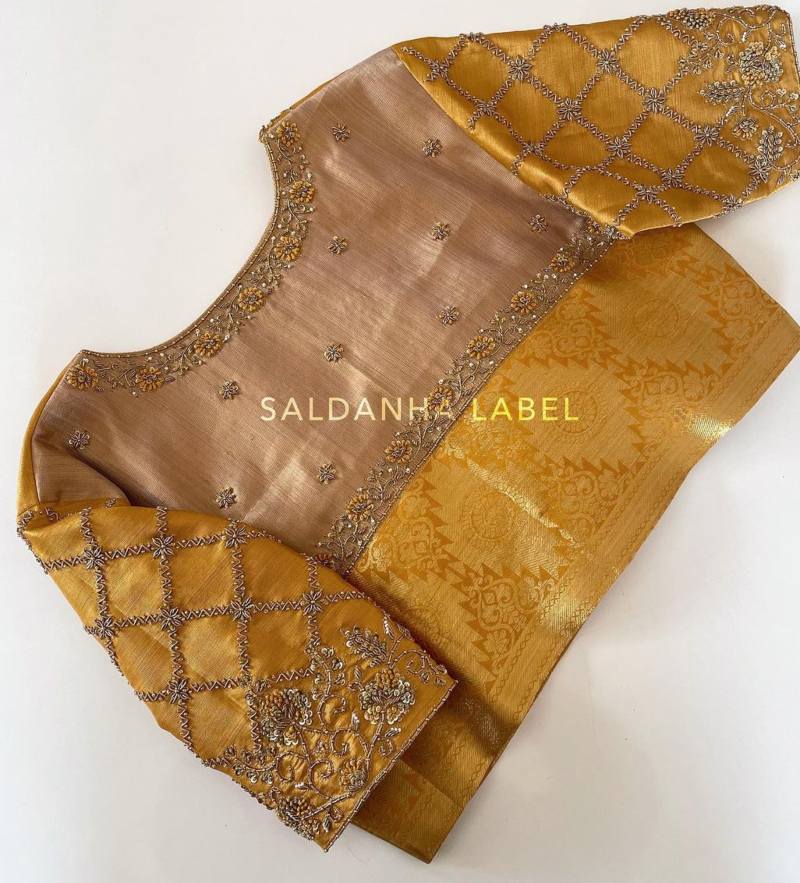 5. White blouse with multicoloured stones and tassels-
6. White floral jaal blouse with silver buttas-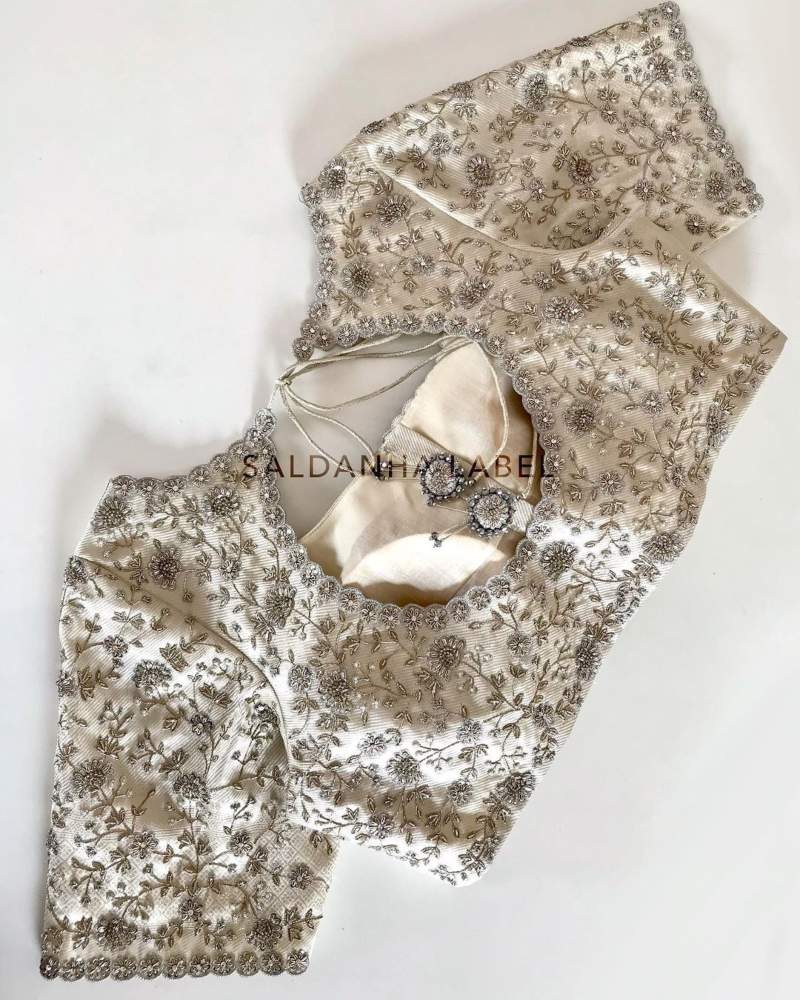 7. Pink blouse with paithani sleeves and hand embroidered jaal-
8. Silver blouse with pink buttis–
9. Red blouse with silk zari sleeves and stone work-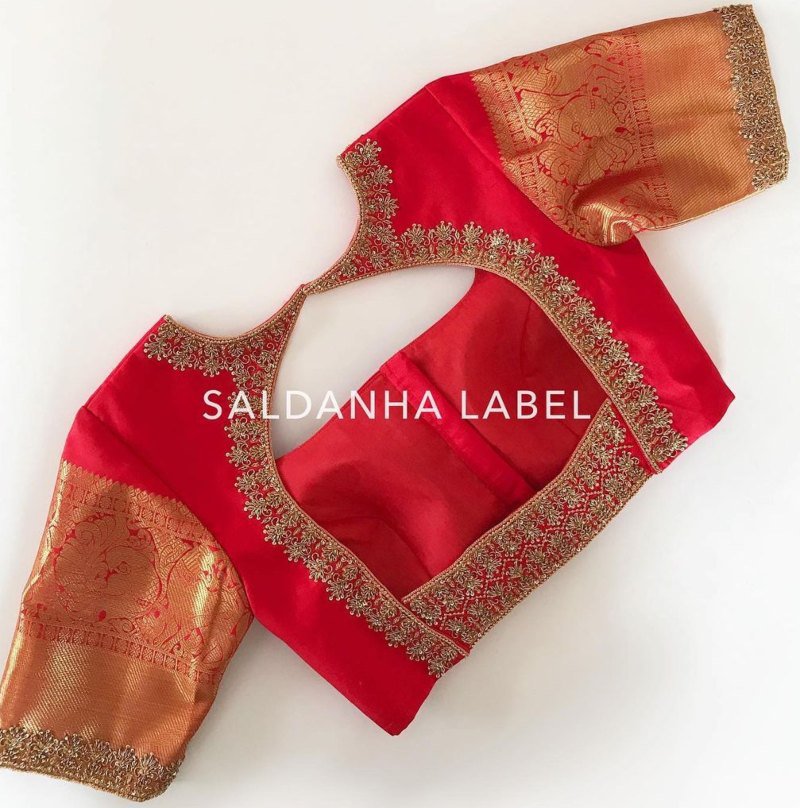 10. Pastel green blouse with embroidered scallop hem-
11. Maroon blouse with floral work sleeves-
12. Burgundy blouse with gold thread embroidery–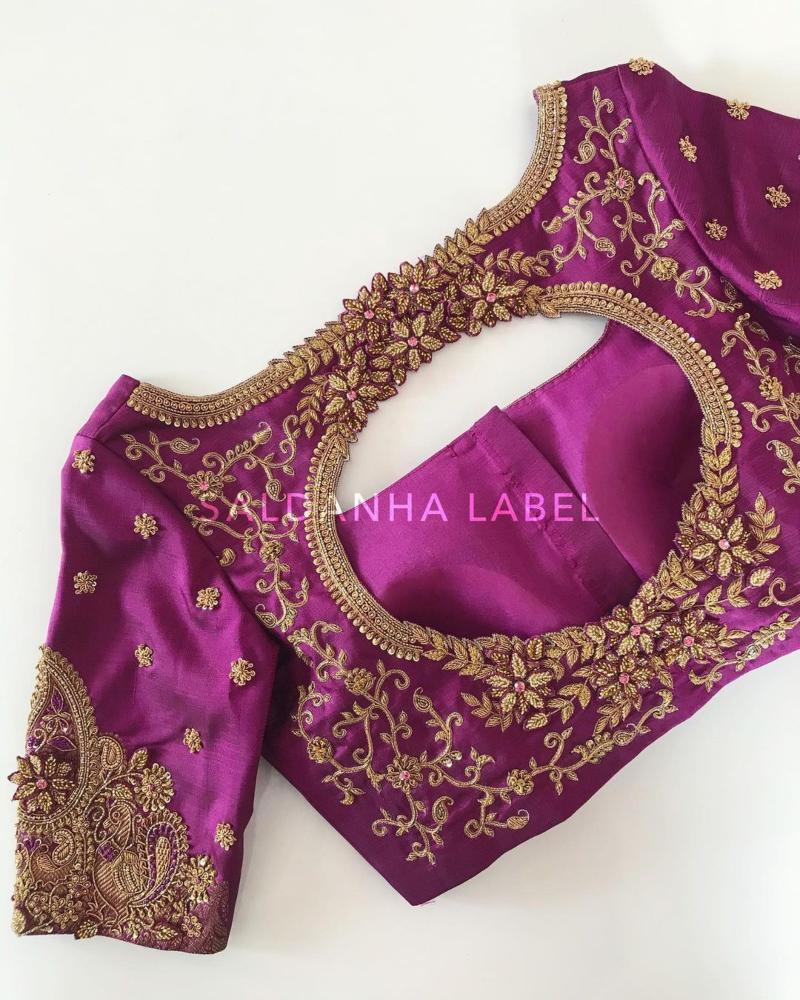 13. Yellow blouse with gold sequins-
14. Black blouse with baby pink-blue stone-
15. Magenta blouse with 3D florets-
16. White blouse with thread embroidery-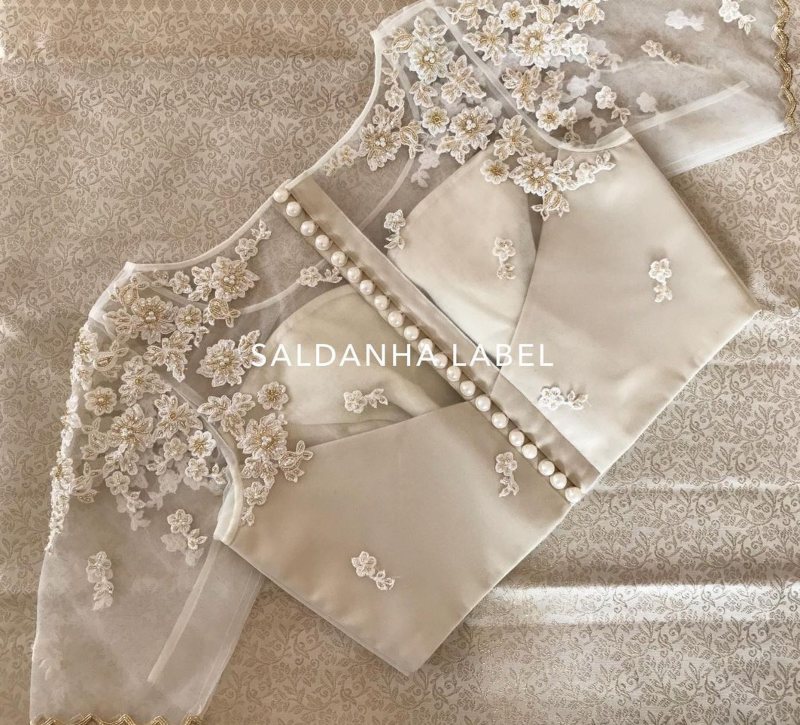 17. Pastel pink blouse with vine patterns-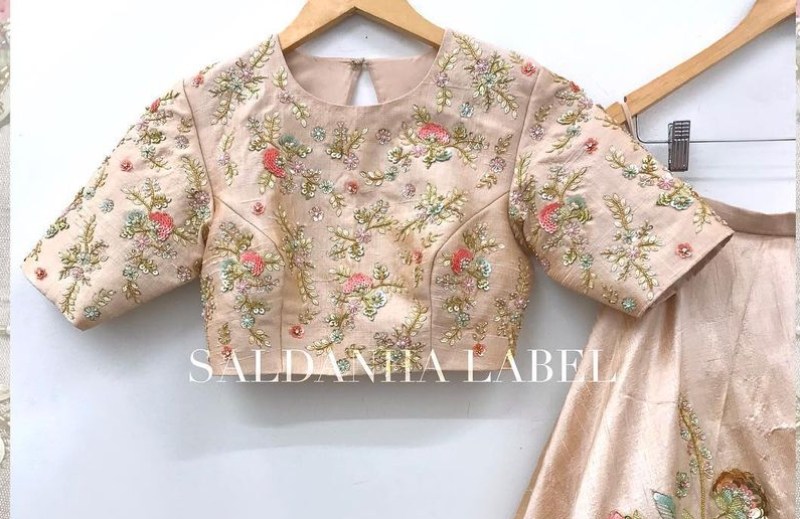 18. Orange blouse with silver leaf motifs-
19. Purple mirror work blouse-
So we hope this bunch of stylish blouse designs have surely stolen your hearts away. And even if they have not, the saree blouses might have surely thrown your idea of a perfect bridal blouse into perspective.
To buy readymade saree blouses online, visit Saldanha Label!
Ph Number-9986899059!