Blouse designs are one of the most googled search terms. This is mainly because a saree blouse can be shaped into any pattern one may like, suitable to the occasion one may have on their mind. While the blouse pattern often means its front, the back neck designs are equally important.
We have collected the 15 latest blouse designs for the back that will capture your heart-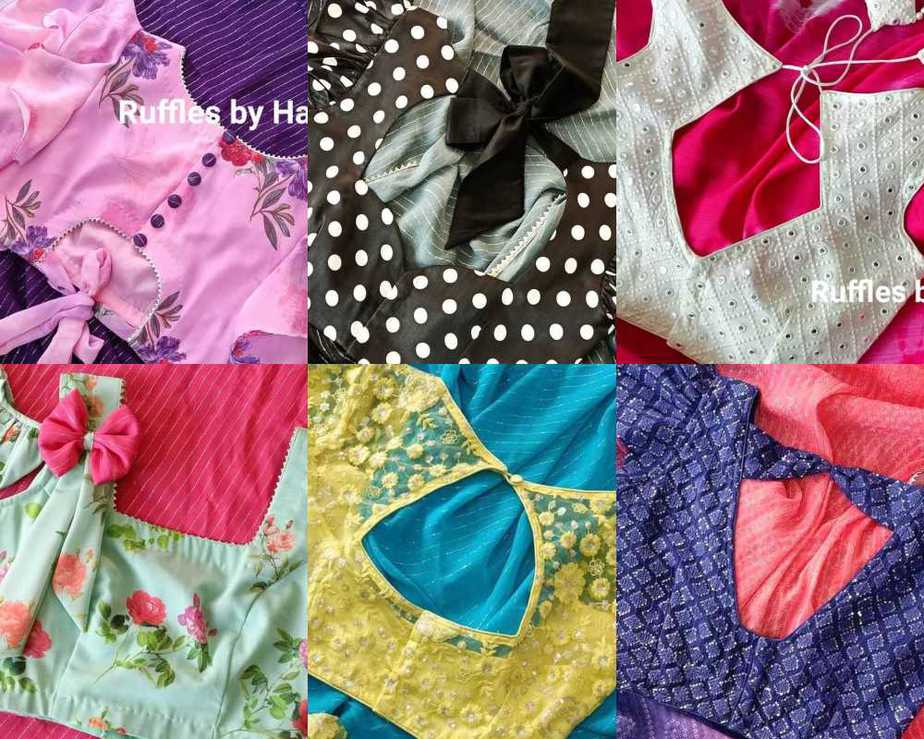 Purple double tie-up back blouse–
The sequins detailed blouse has one of the latest designs for back. In fact, the double tie-up detail screams chic all the way!
2. Ruby Pink square tie-up back blouse-
The latest blouse design of 2022, it has a deep squared neck with a tie-up that is decorated with sequins.
3. Black sweetheart back blouse-
If you like the blouse back designs simple, this black sequinned number should be your go-to option.
4. White mirror keyhole back blouse-
You will definitely find it in the new blouse designs 2022 list. With its mirrored body and intricate embroidery, it's definitely classy.
5. Peach button keyhole back blouse-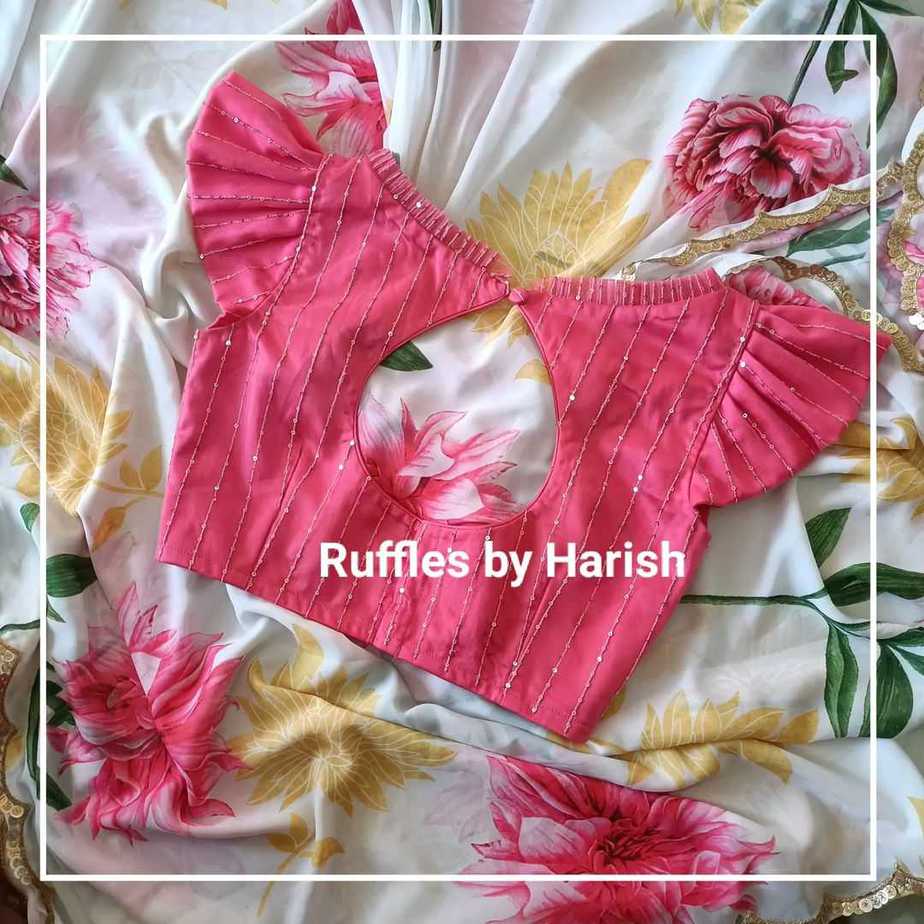 The pastel blouse has a keyhole neck design with sequins all over its body, making it a trendy party wear number.
6. Ivory back zip blouse-
The back zip blouse designs are always known to be fancy the hand-embroidered front is just the cherry on the cake.
7. Pastel yellow illusion neck blouse-
Illusion neckline tops will form an instant connection with anyone who sees them. The yellow floral embroidery just adds to its beauty.
8. Grey tie-up back blouse-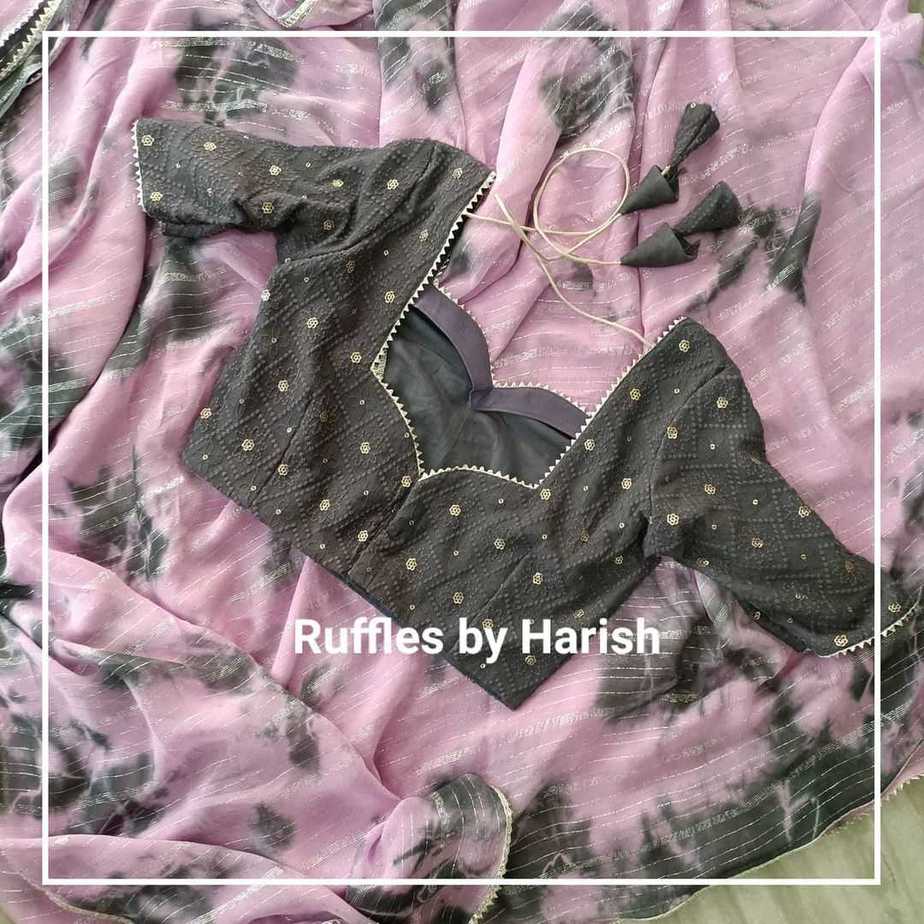 Back knot blouse designs are extremely common owing to their simple make and this floral buttis number is just all that you can wish for.
9. Navy blue bow back blouse-
This navy blue hand-worked bow blouse design is beautified with chikankari work all over its body.
10. Rose buttons and inverted U back blouse-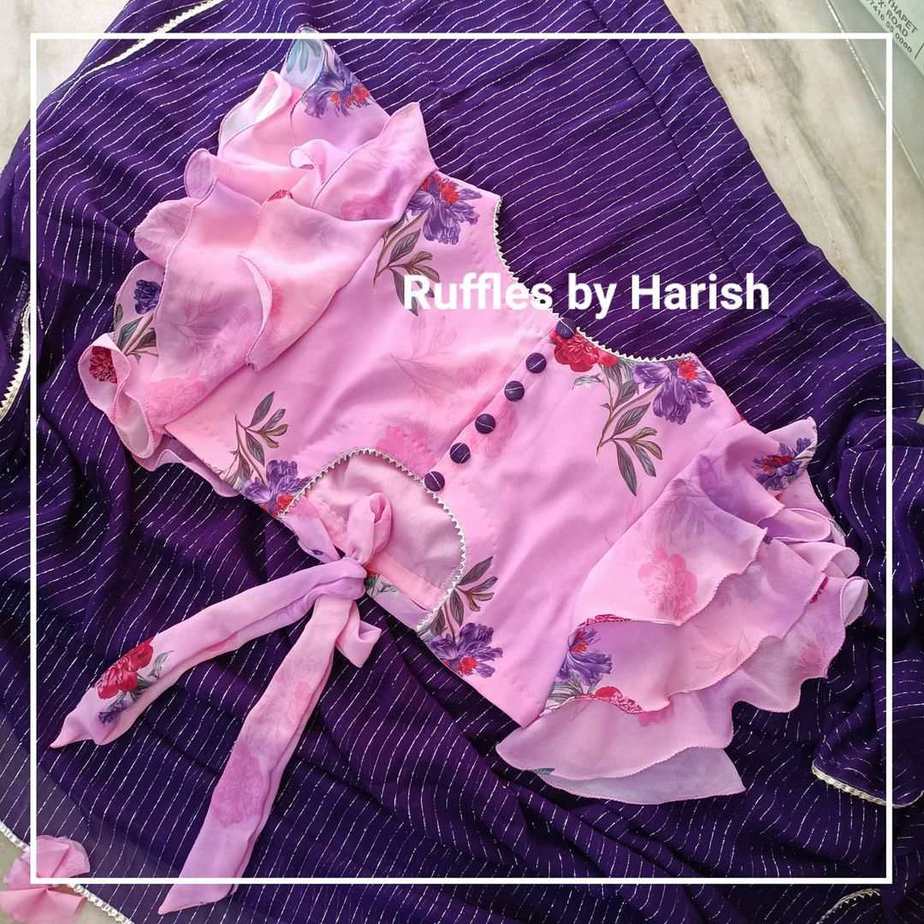 Ruffle lovers can always rely on this floral pastel number to lighten up their evenings.
11. Cyber yellow V back blouse-
This dark-hued one has a simple back neck design with a deep V and hooks.
12. Polka knot back blouse-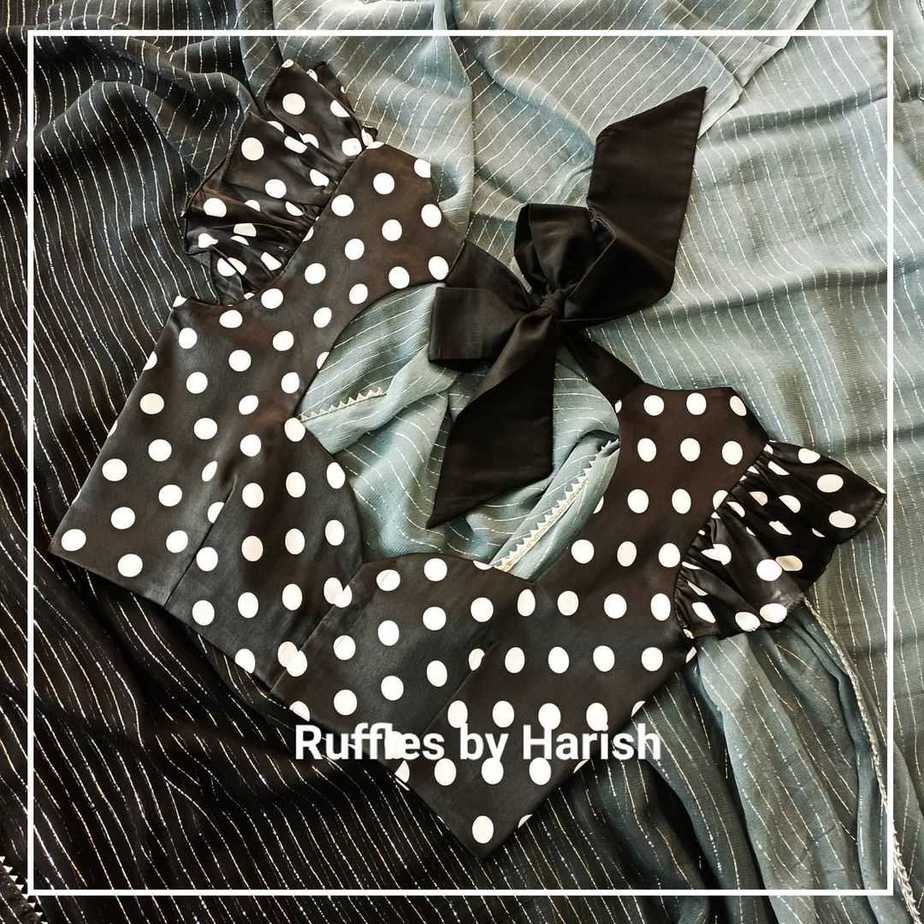 Who doesn't love a polka dot blouse for a saree? Try this one to get that perfect retro look.
13. Mint green square and bow back design-
Tie back saree blouses are so much in vogue for a reason and this light-hued number certainly is proof.
14. Brown open back blouse-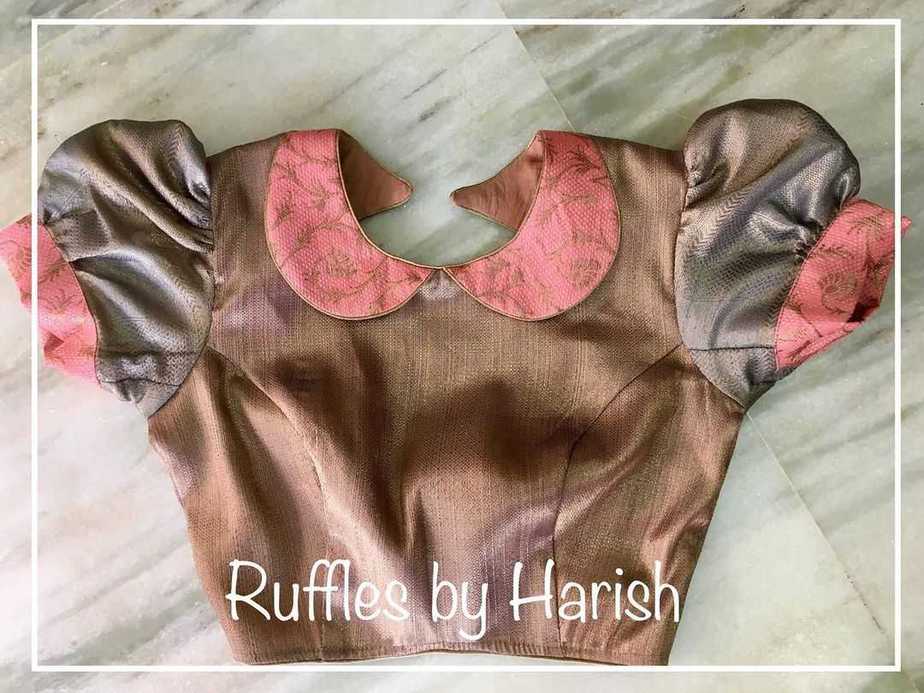 With this open back blouse design, you can always be the star of every party you want to.
15. Green tasselled knot back blouse-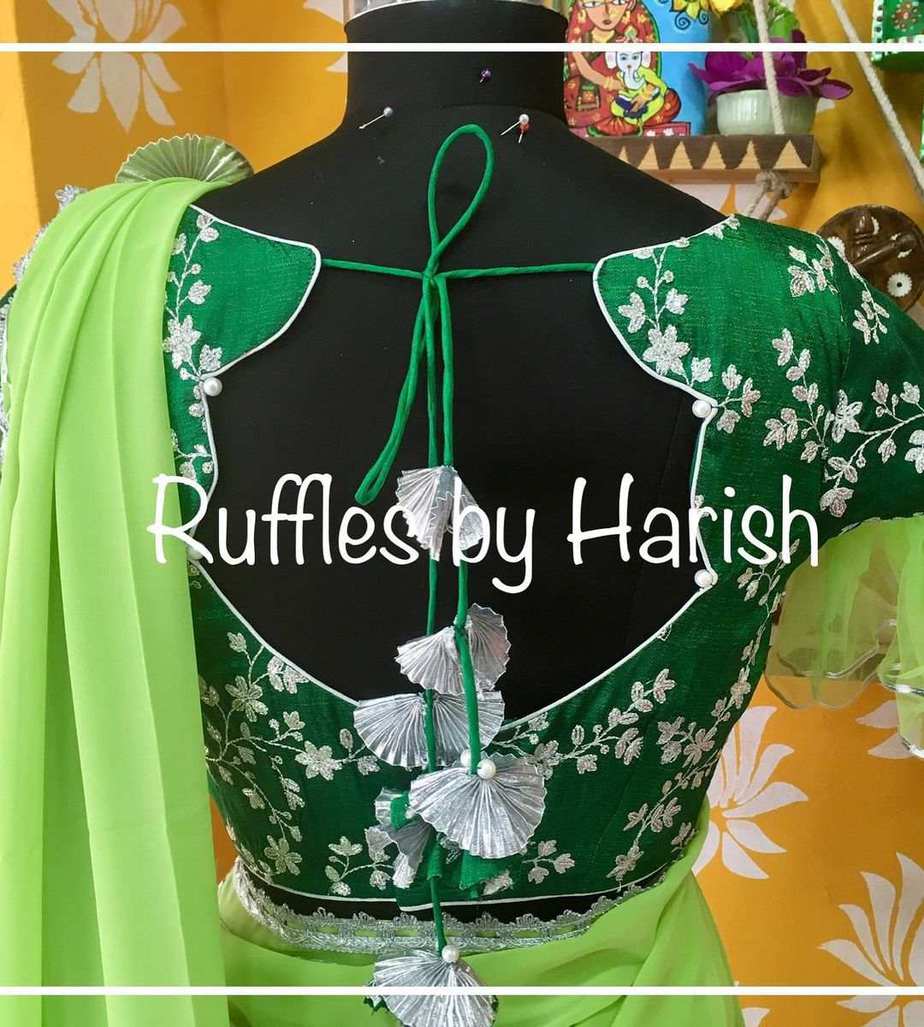 One of the stylish back knot blouse designs, add this green hand embroidered to your closet to pair it with any saree you might like.
To buy these blouses online, contact Ruffles!