Blouses are to ethnics what colours are to flowers. They are essential to brighten up your look and add elegance to your traditional attires. However, like most things, new blouse designs keep coming up making it very difficult for us to make a choice. Through this blog, we will be looking at some of the latest blouse designs that are trendy as well as close to our roots.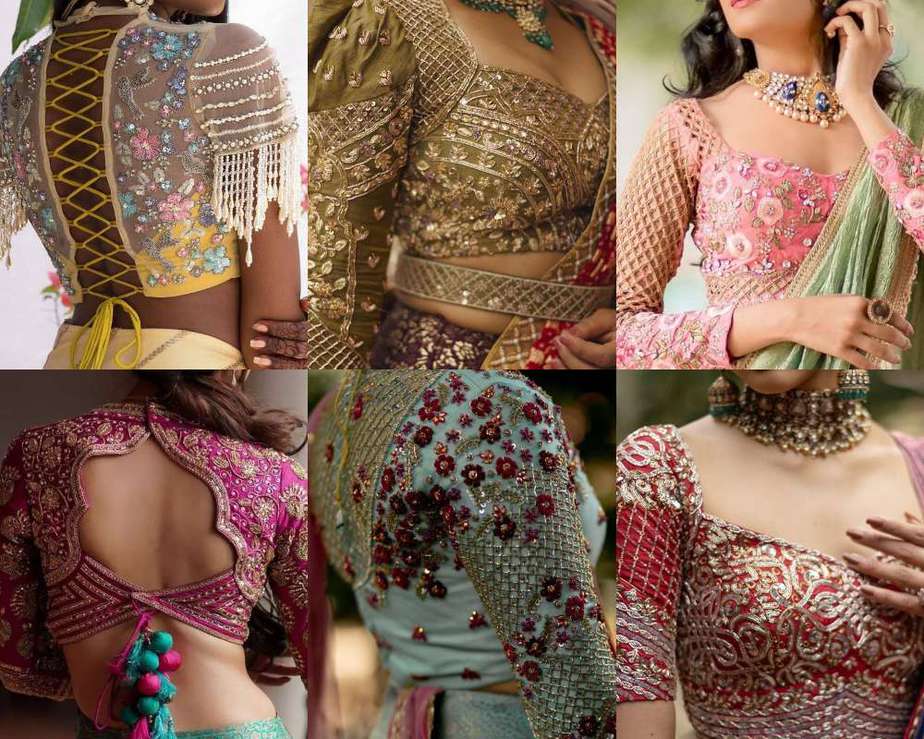 Check out these 10 blouse designs below, all designed by Studio 149–
Yellow and white long tasselled blouse–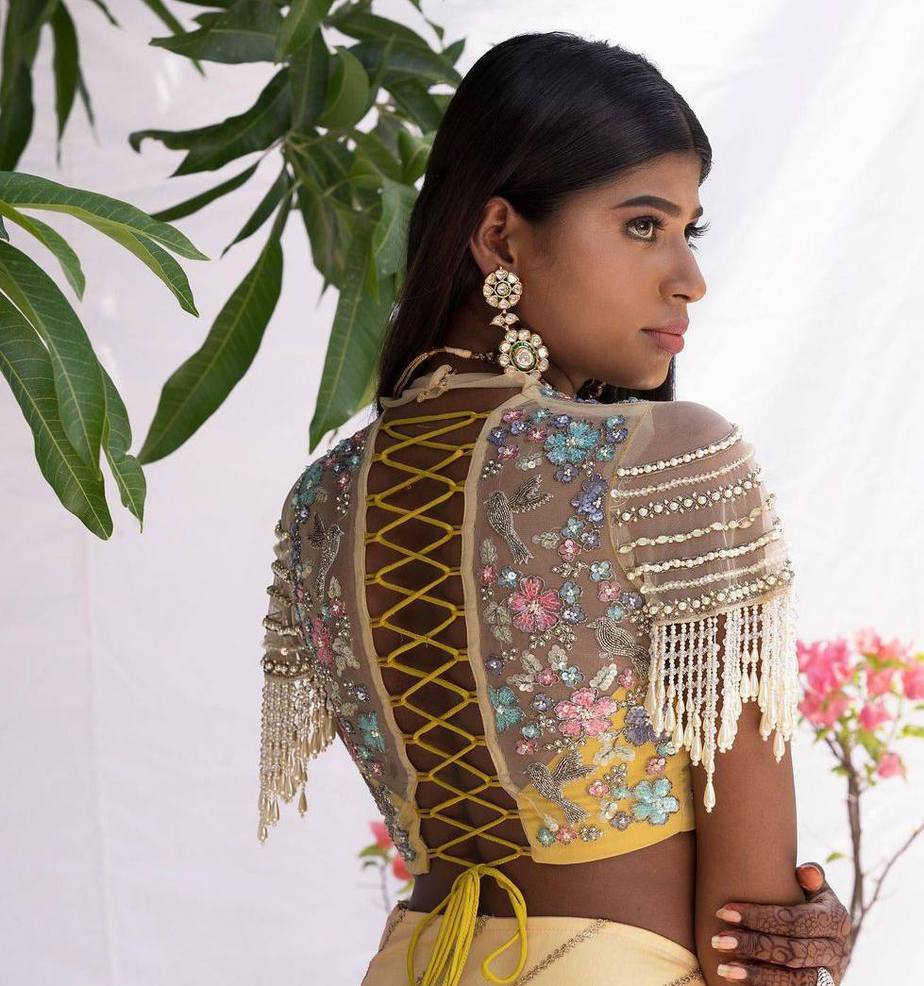 2. Seaweed green gold embroidered blouse-
3. Yellow long-sleeved cut-dana detailed blouse-
4. Lilac embroidered drape blouse–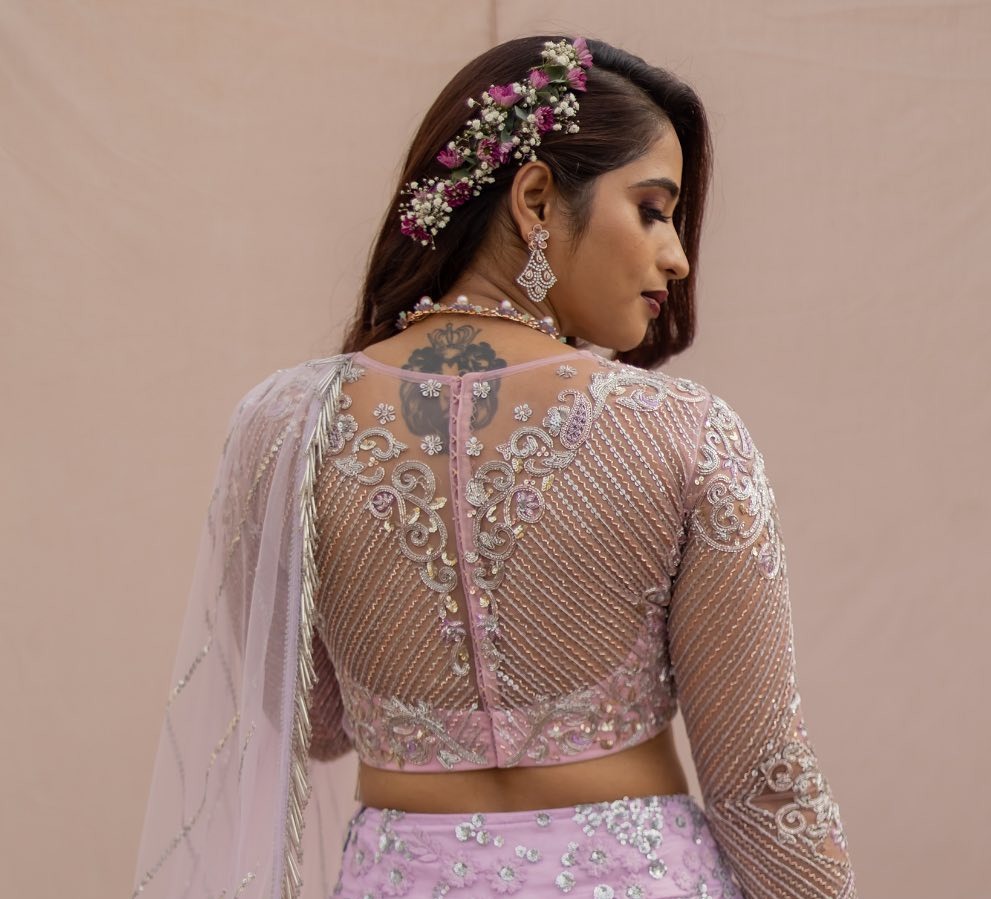 5. Navy blue blouse with a red strap –
6. Red sequinned blouse–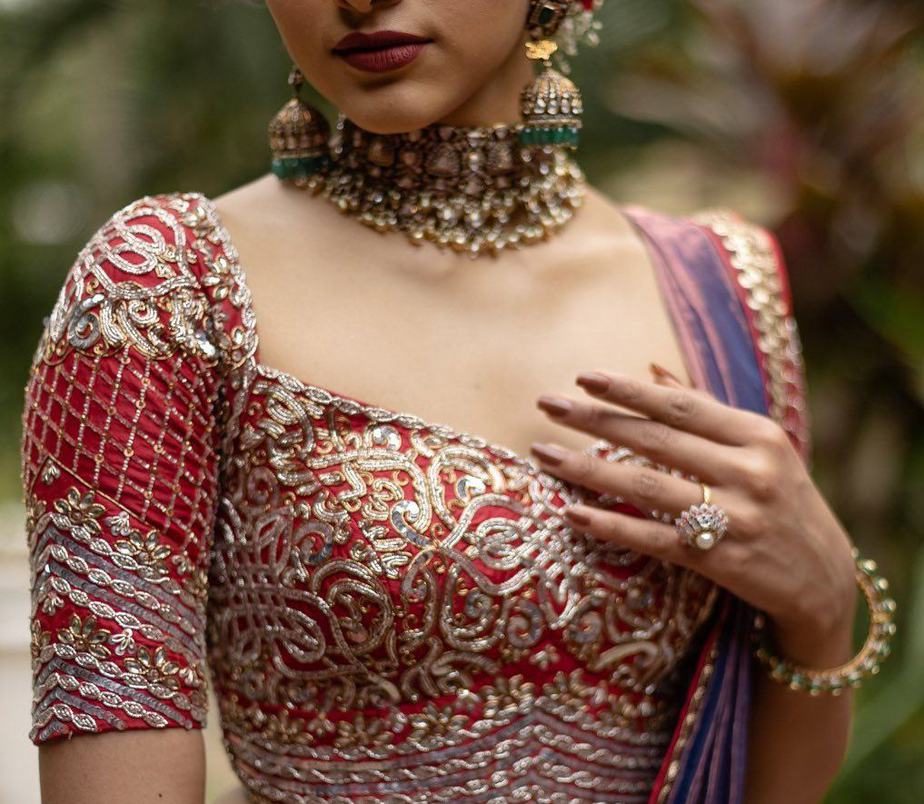 7. Pink bead and sequinned blouse–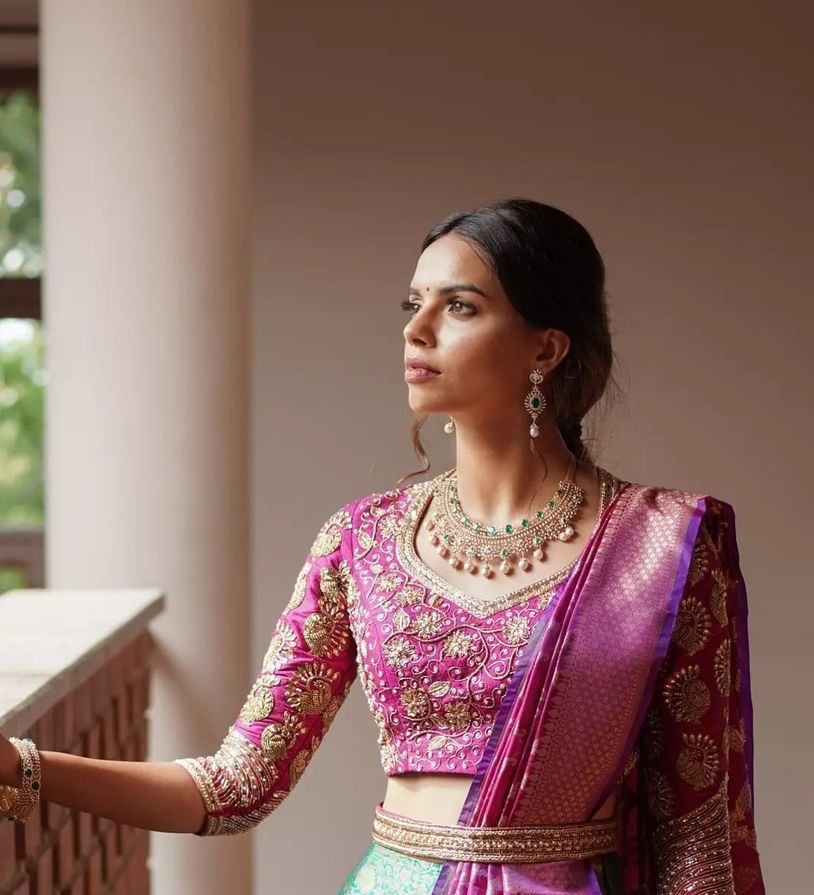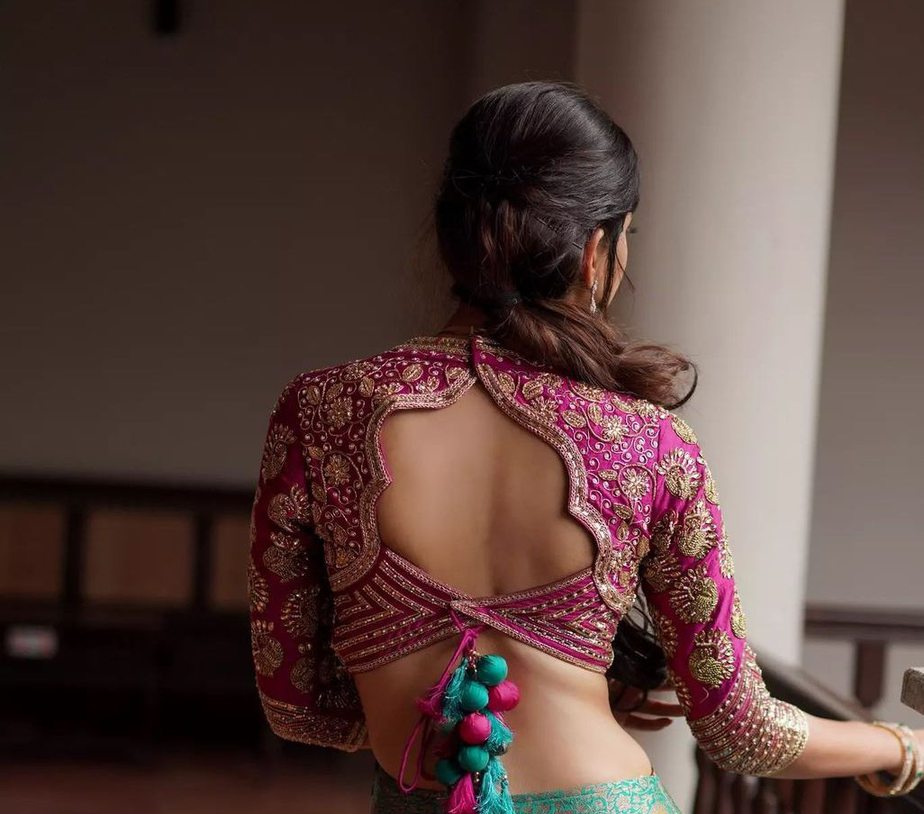 8. Pastel pink netted blouse with self-coloured florets-
9. Powder blue blouse with purple floral buttis-
10. Forest green deep necked blouse with silver-gold sequins-
Want to try these on your special occasions? Contact –Studio149  to buy these and more!