Silk saree blouse designs keep changing with new trends and 2020 has some amazing ones that are worth checking out. Anu Designs & Fashions is one such stop that will ensure you get every style of silk saree blouse designs that are chic, stylish, and trending in 2020. Here are some of their 2020's best silk saree blouse designs –

Silk Saree Blouse Designs 2020
Tassel Drama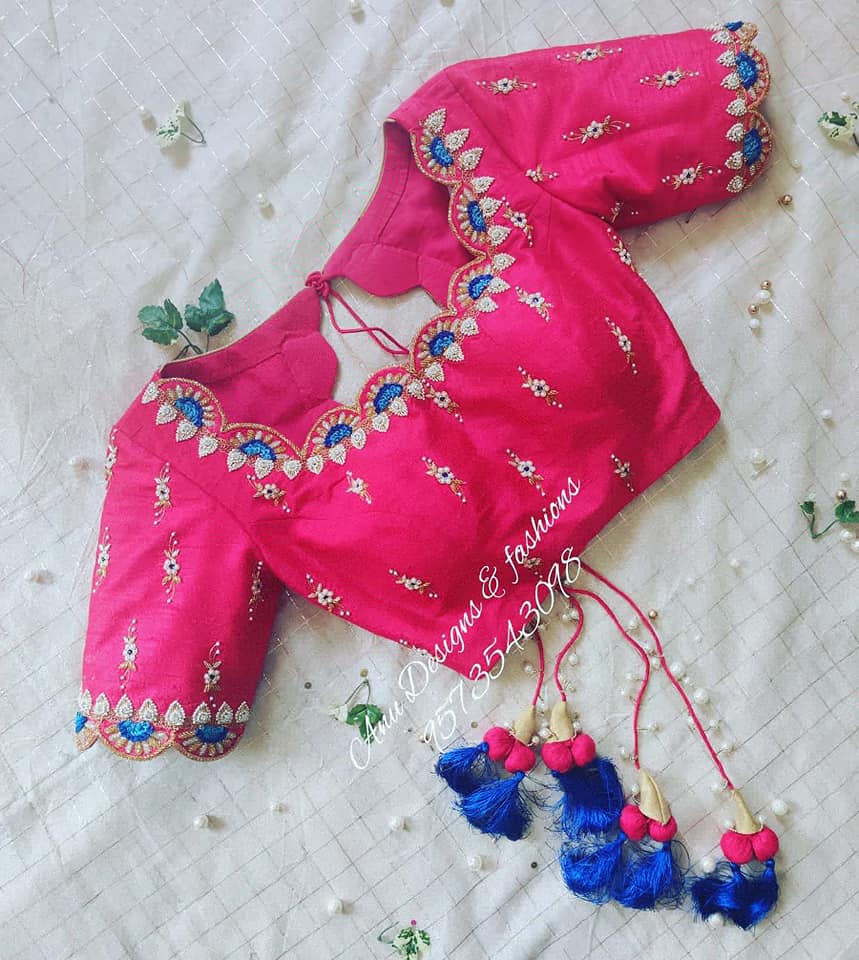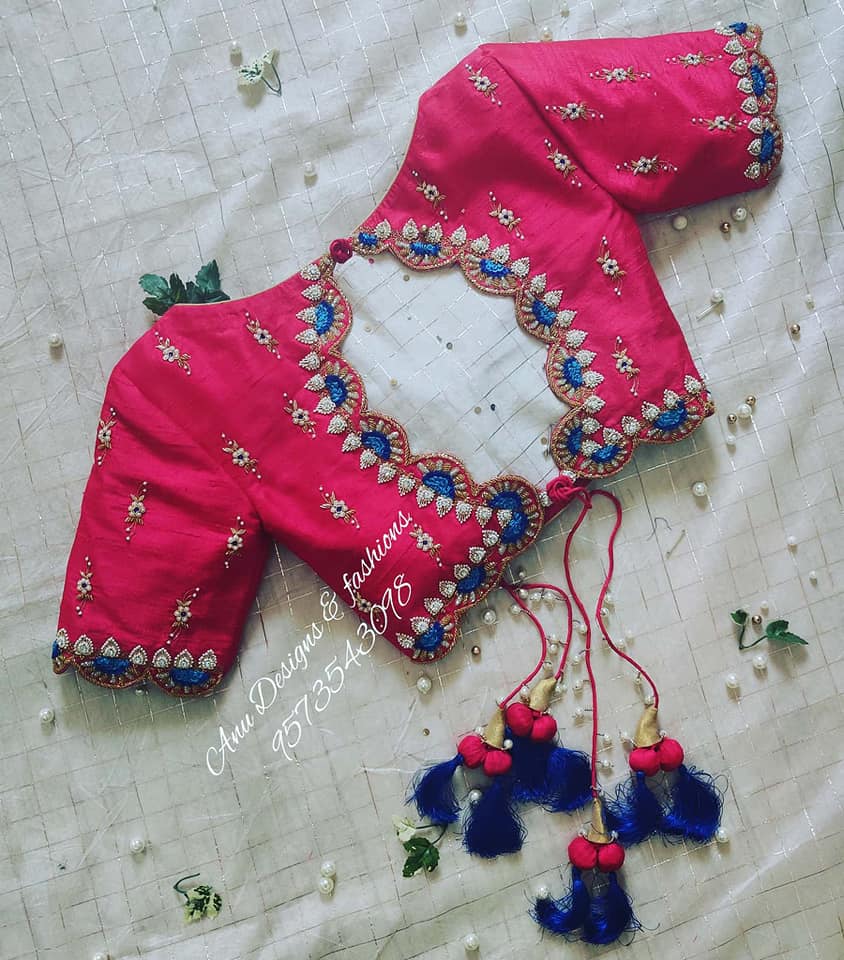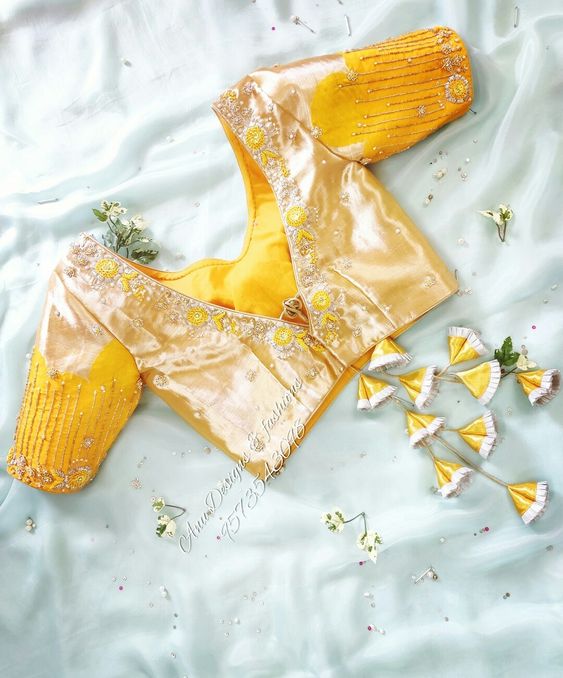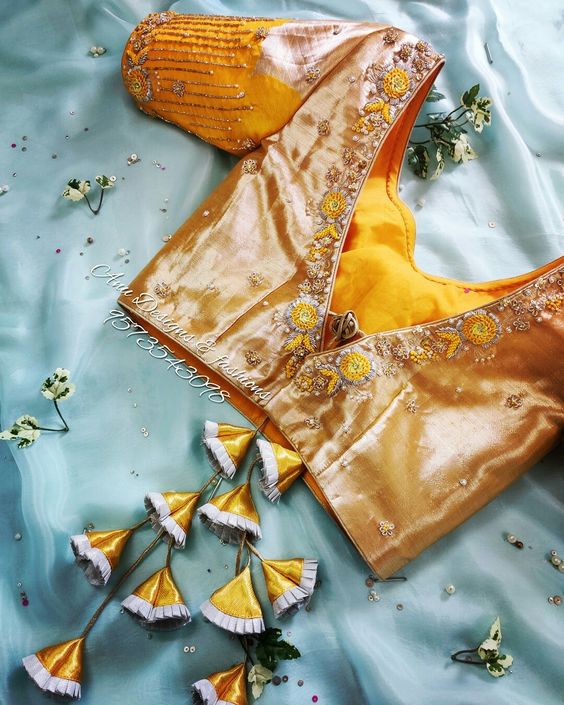 There's nothing as sexy and appealing as tassels! And with various types of tassels, this designer store nails the silk saree blouse designs of 2020. Tassels add a subtle charm, delicate vibe, and fancy touch to the blouse. Be it the same colored or multi-colored, tassels are something that is here to stay!
Chic Patterns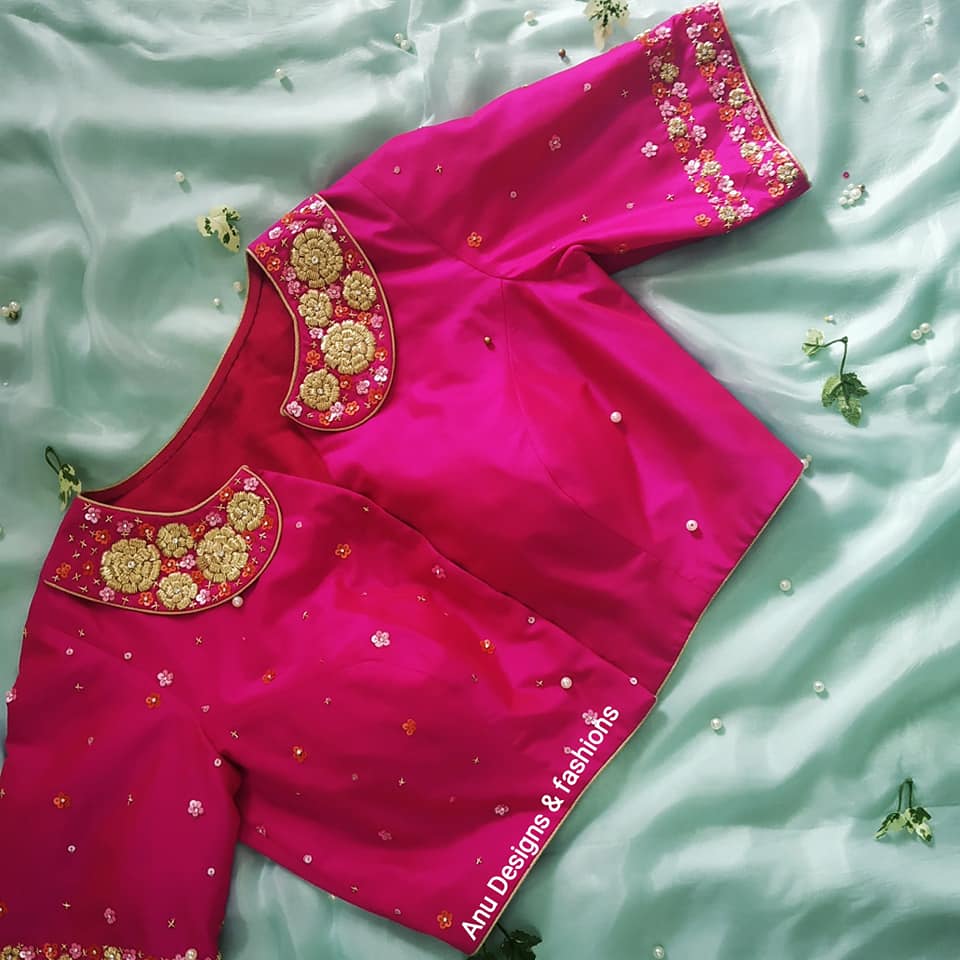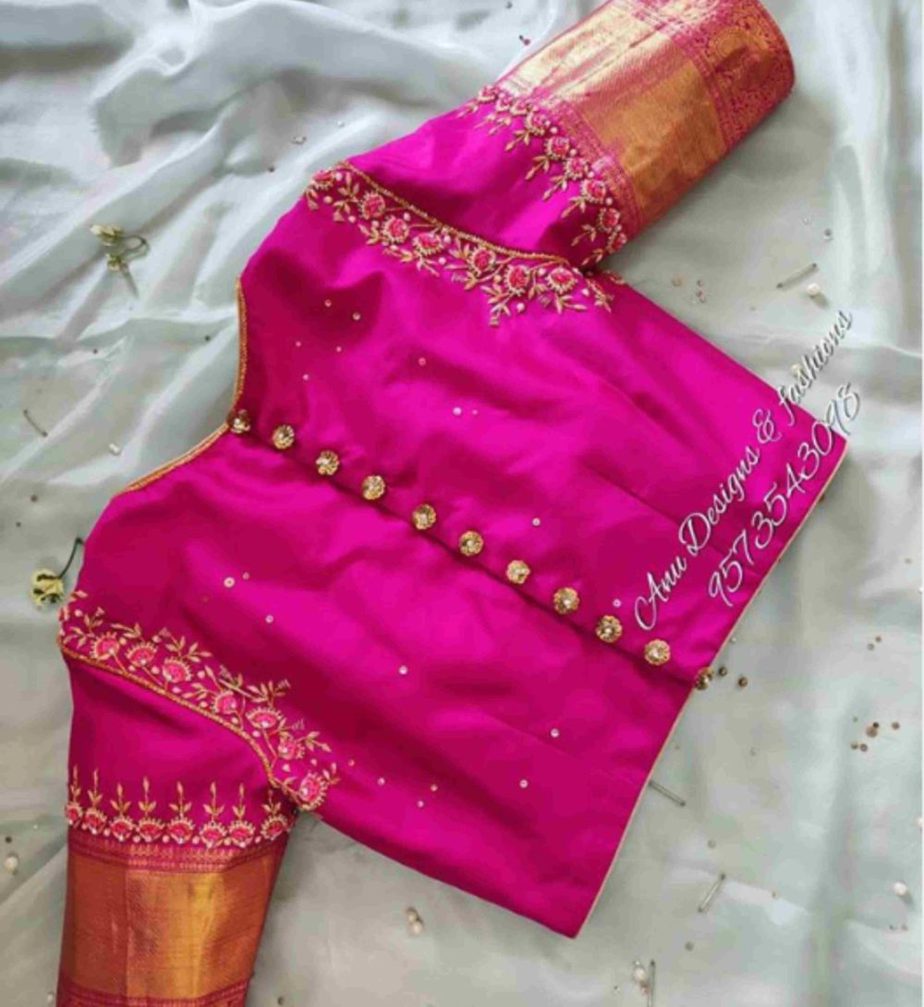 You cannot get over the amazing and stylish patterns of blouse designs that Anu Designs & Fashions have! From Peter Pan collar, belted blouses, to cut out backs – there are so many amazing styles to explore. With embroidered detailing and fancy back-ties, you are bound to fall in love with these blouse designs.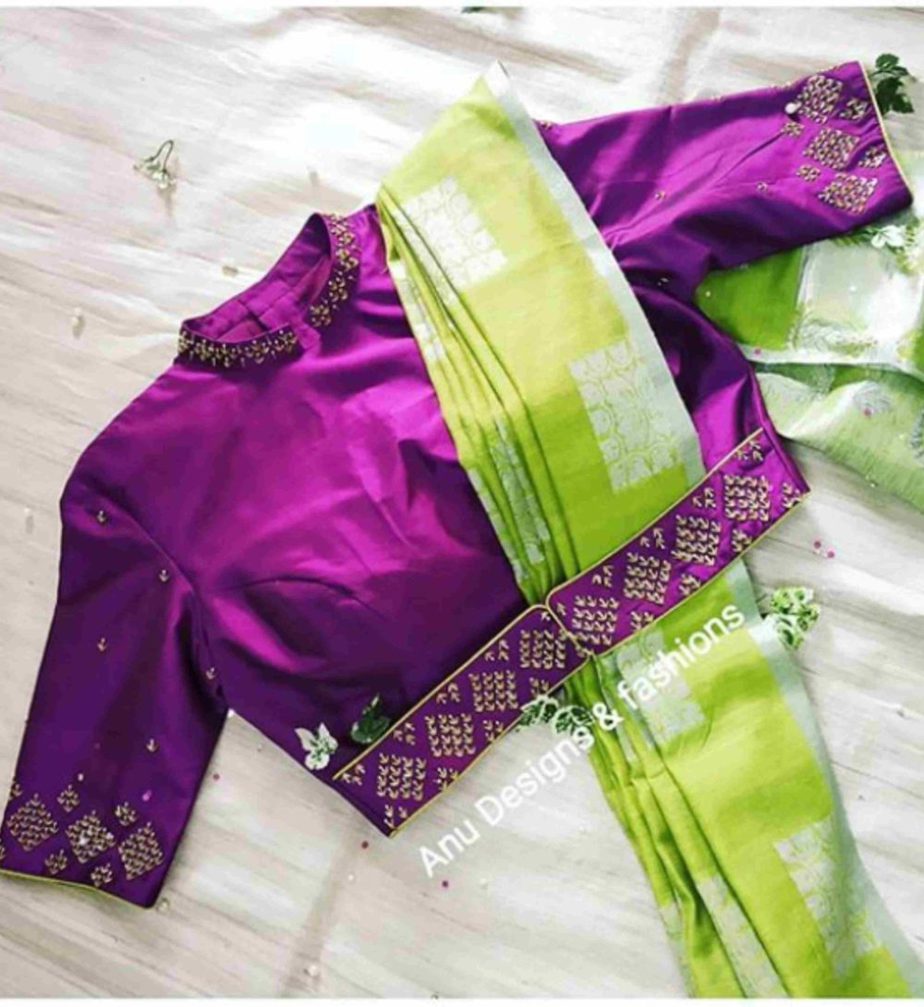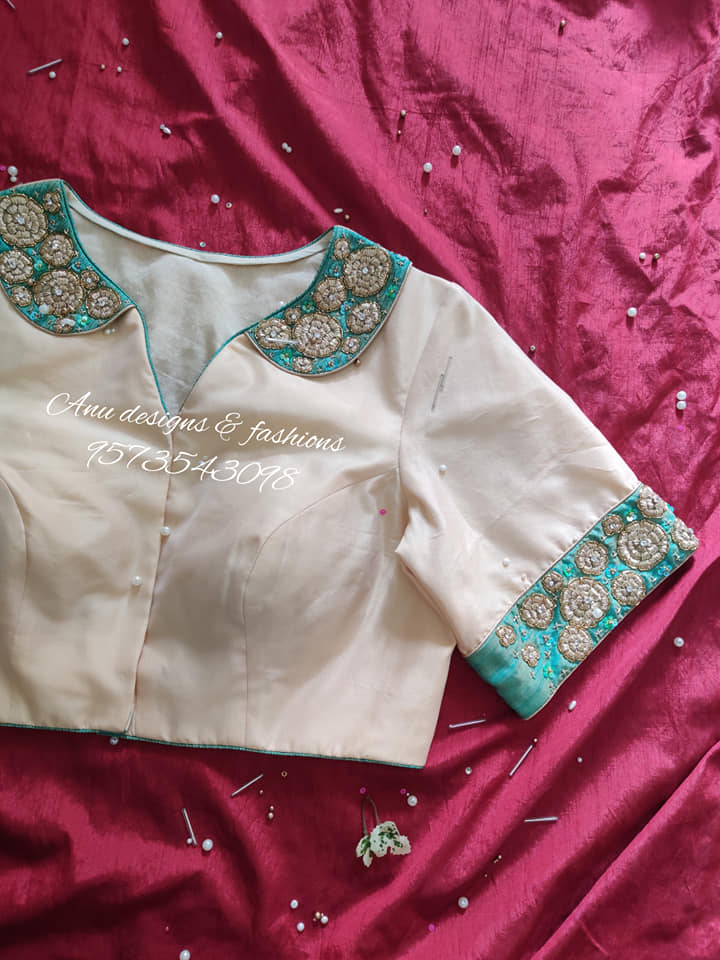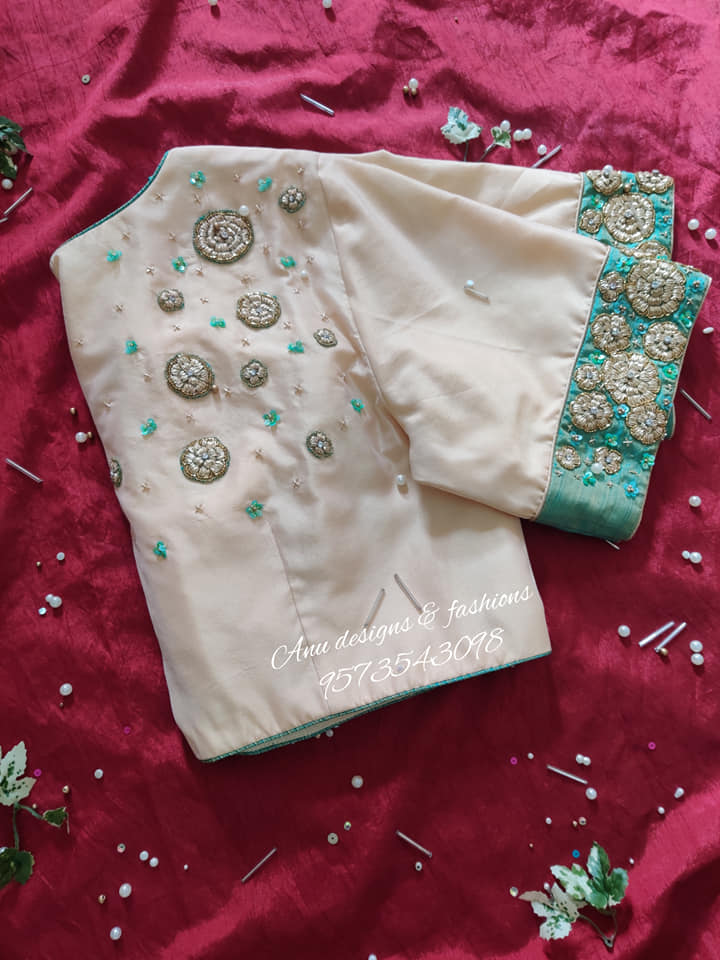 If your traditional style is also edgy with a hint of modern-ness then you can totally get a silk saree blouse designed from them.  And the belted blouse design has our favorite!
Heavy Embroidery Silk Saree Blouse Designs 2020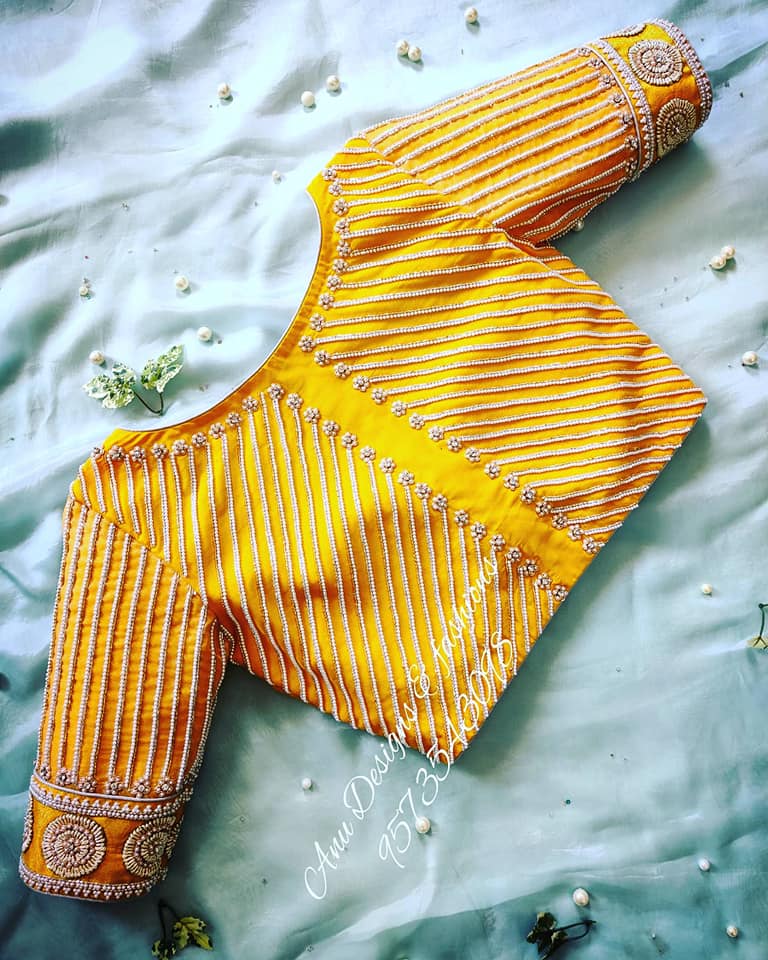 Extensively bejeweled and heavy looking designer blouses are what we need in our wardrobe now. The contrast and mix-matching trend has been going around and doesn't seem to stop. So if you are looking for something stylish and off-beat then you are in for a treat!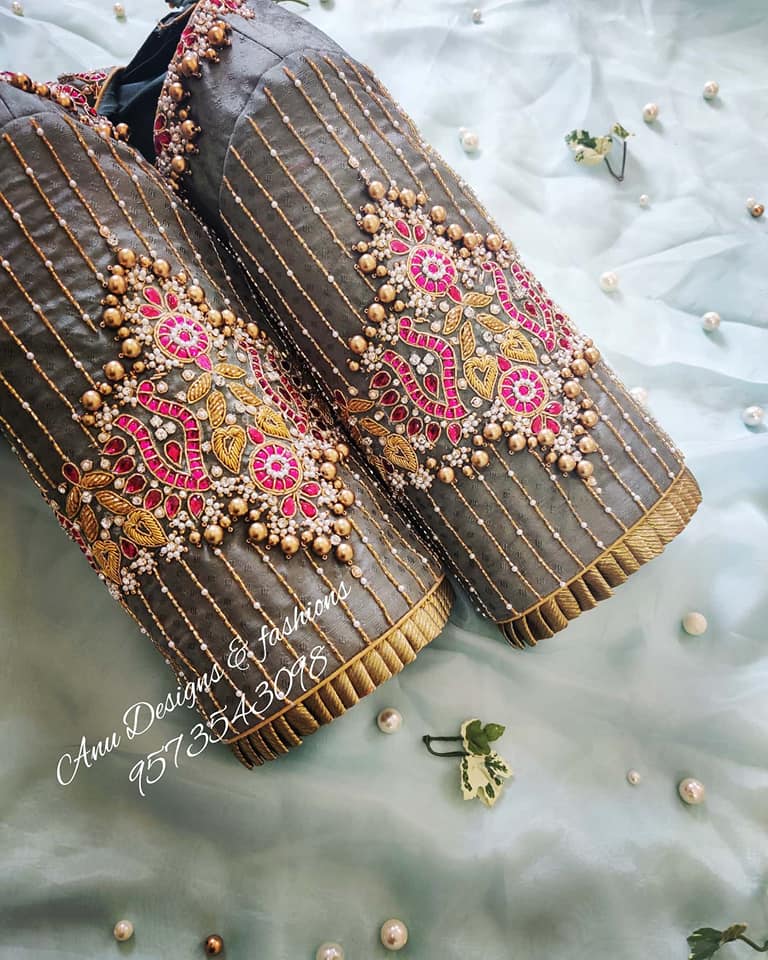 These heavily embroidered Maggam work blouses are so scintillating and captivating that they have our hearts! Even the simplest keyhole neckline looks stunning when bejeweled with the Maggam and embroidery work.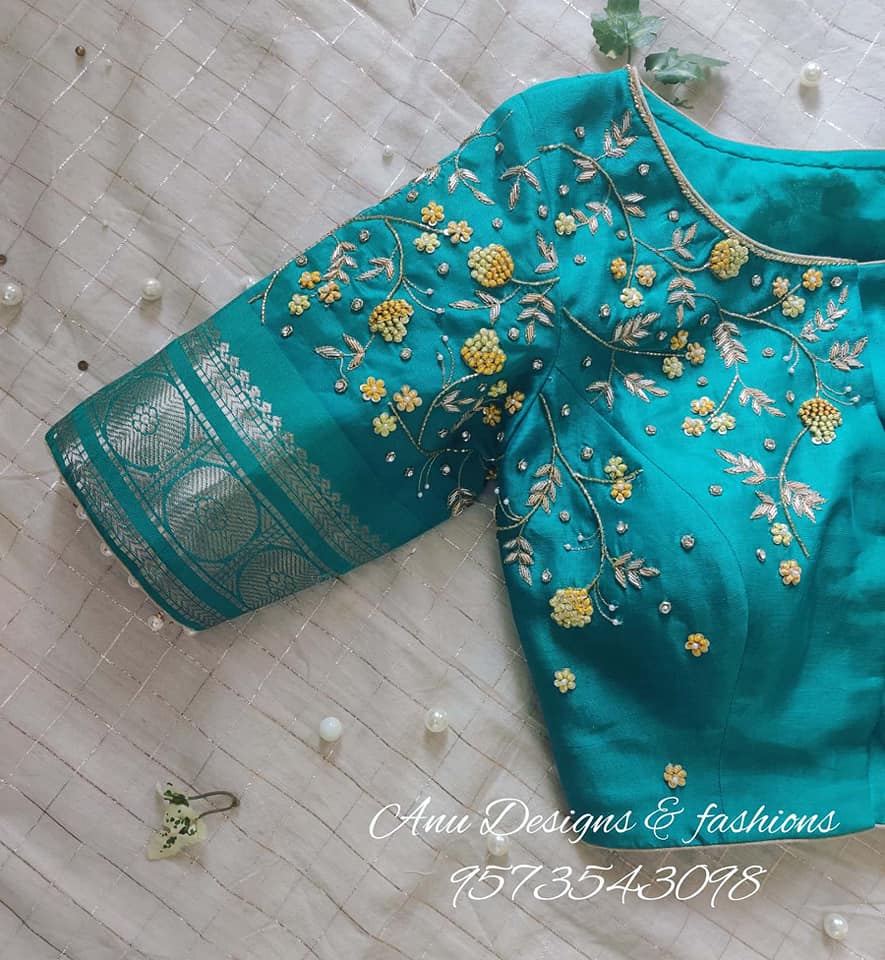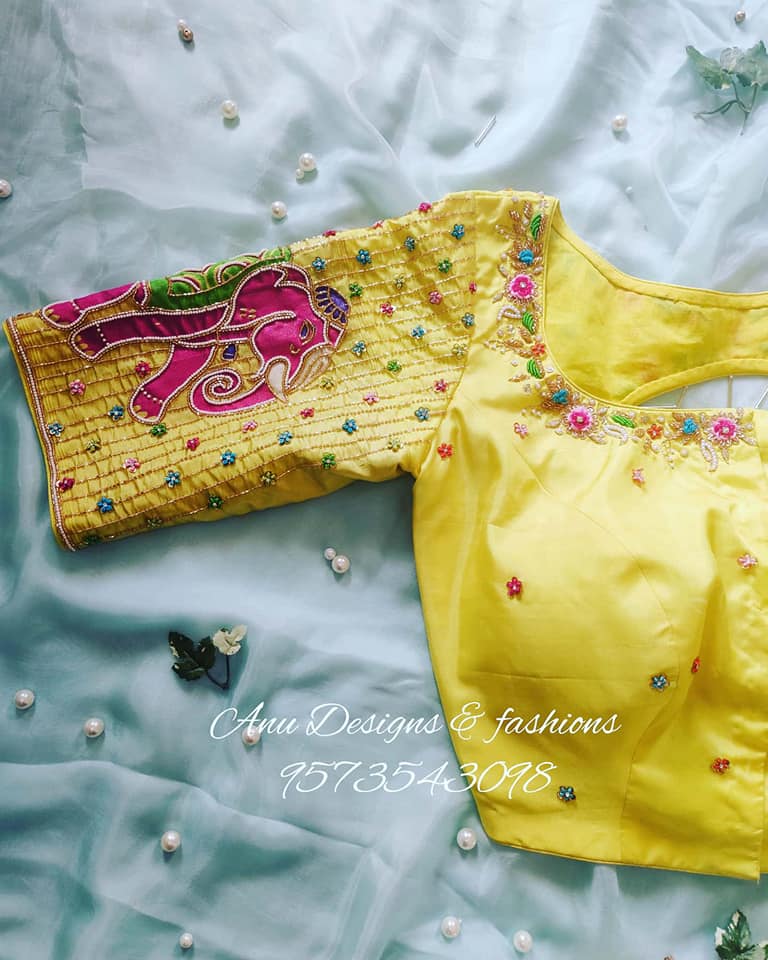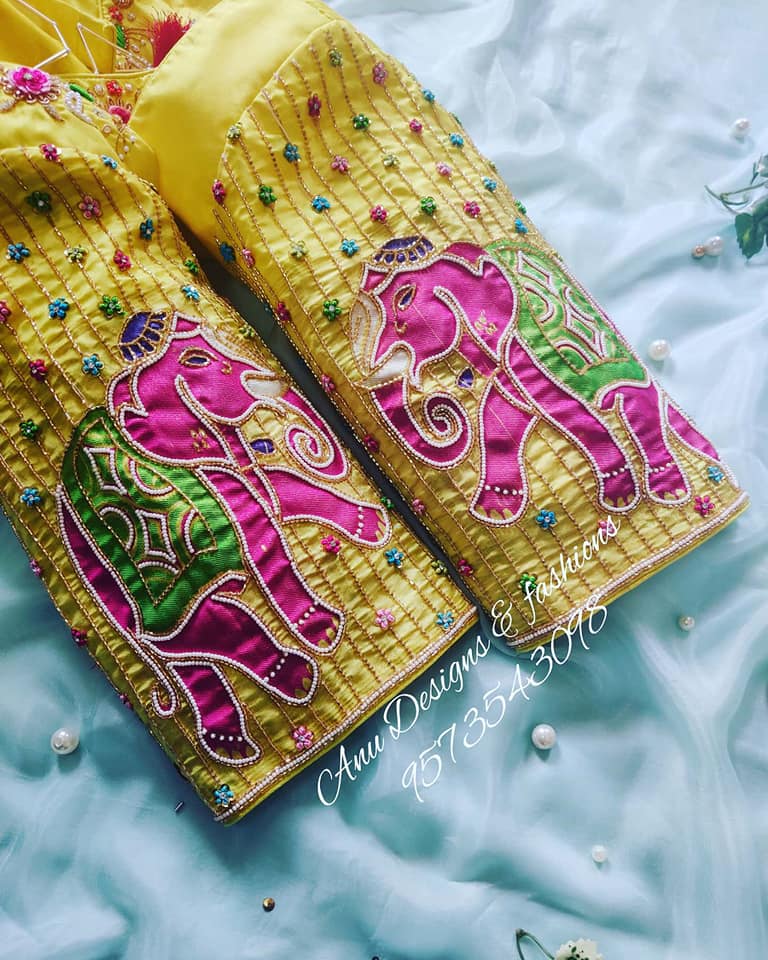 From all-over embroidery to heavy patterns on the sleeves, you name it and they have it! Despite being heavily embellished, these silk saree blouse designs look sophisticated and graceful.
Quirky Sleeves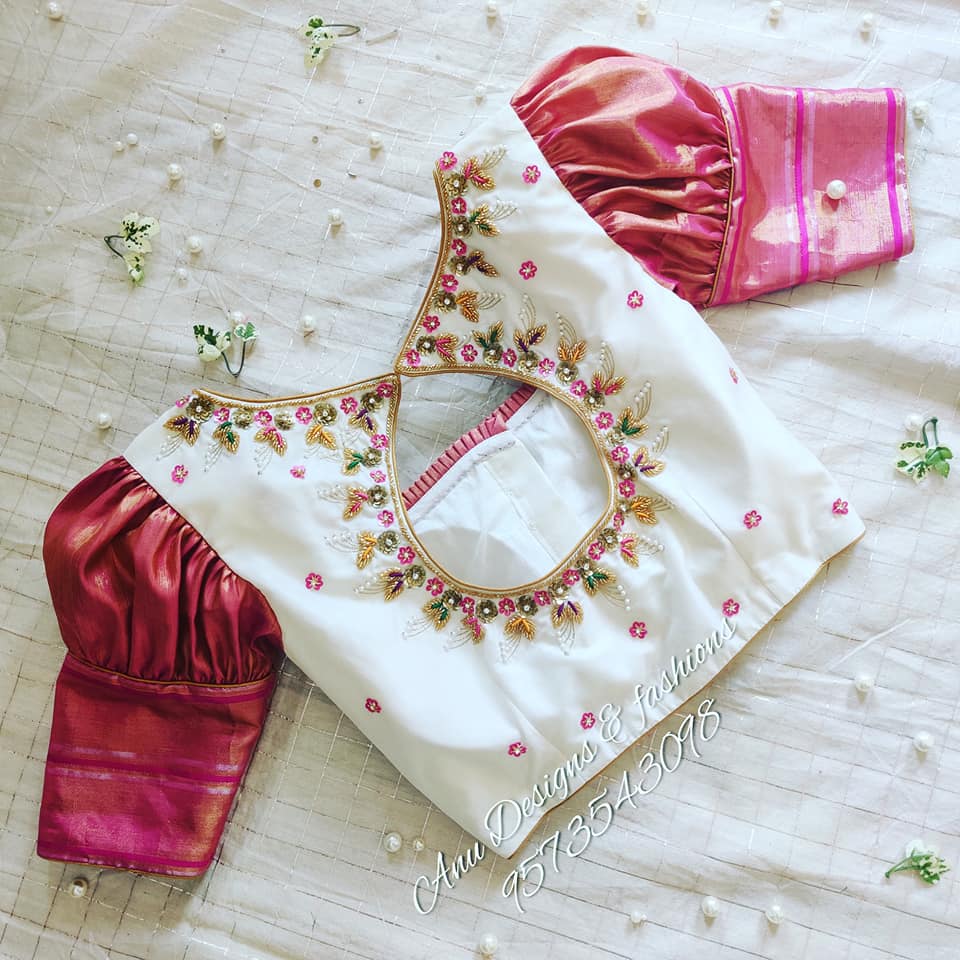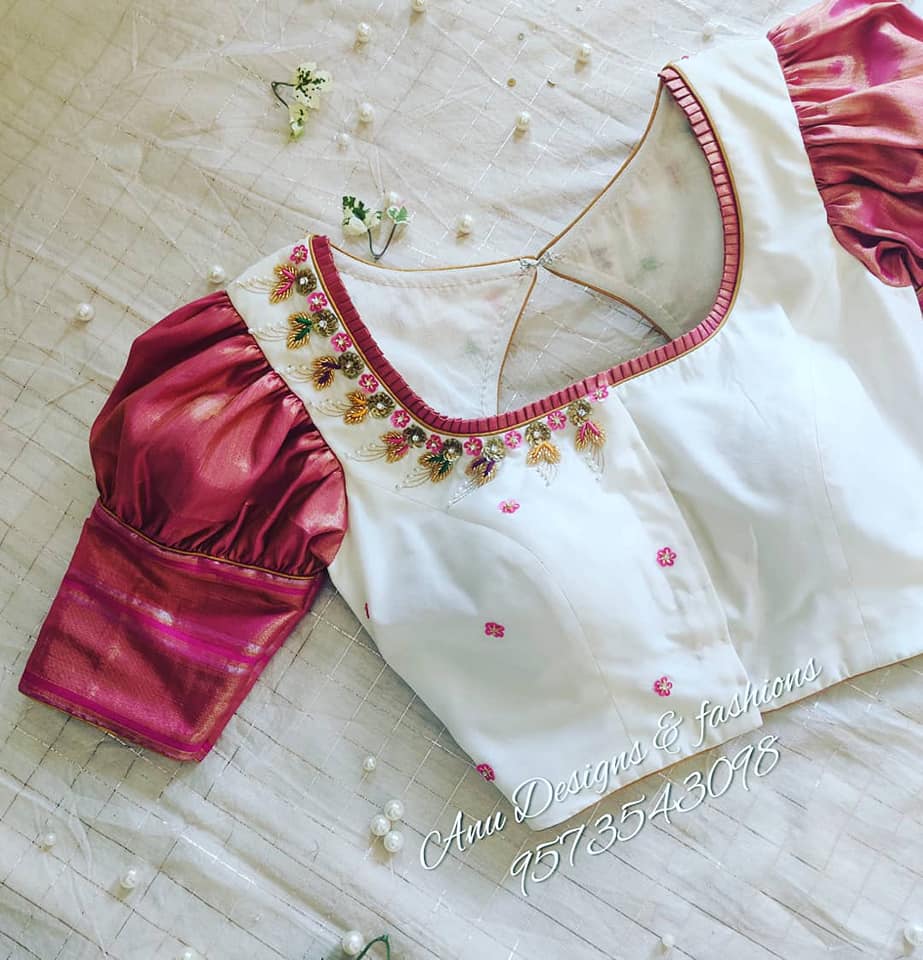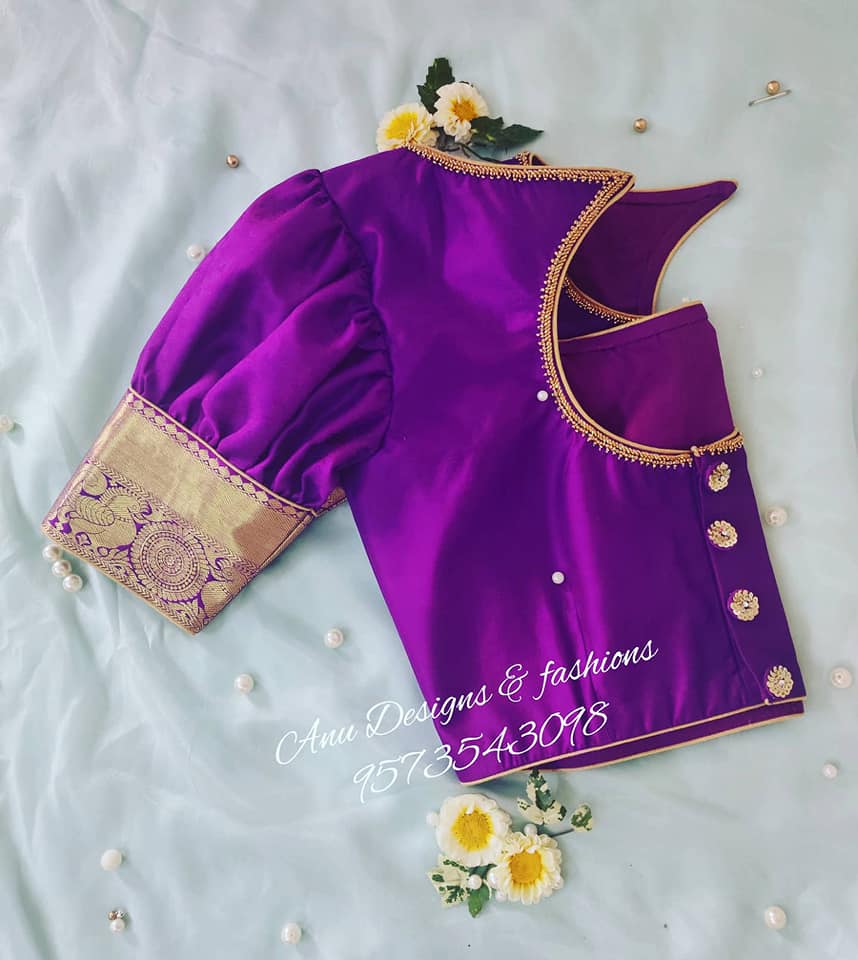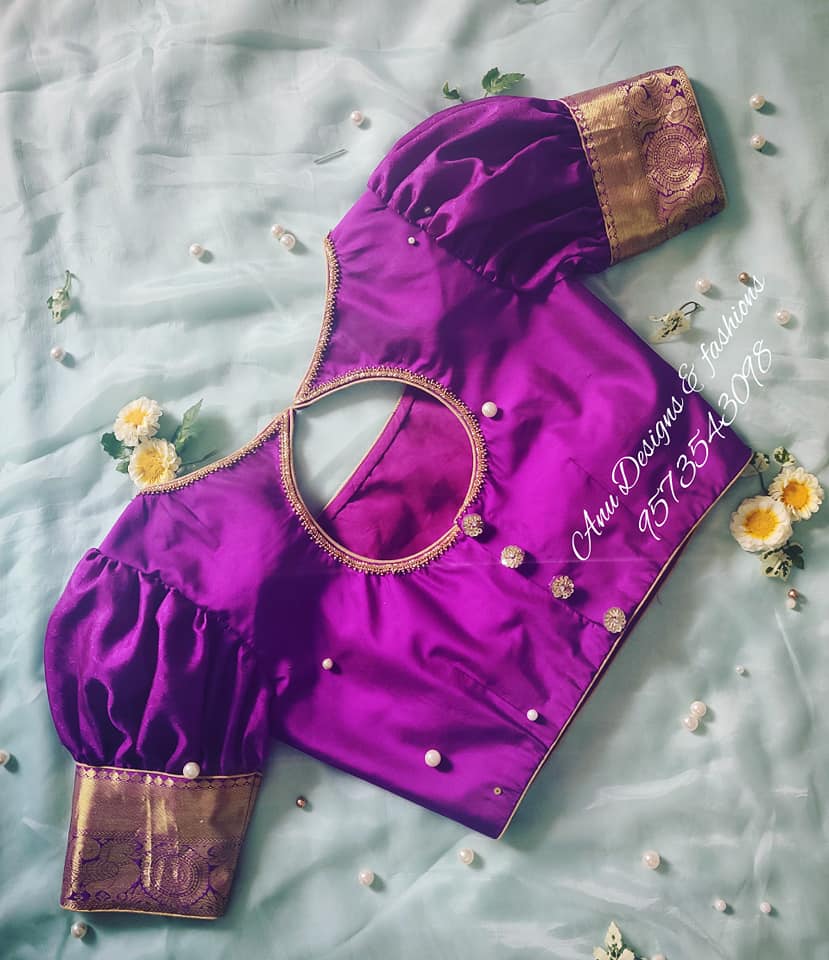 We have always been crazy about the traditional pattu saree blouse pattern of thick zari border with puffed-sleeves! And this designer collection has it amongst its various other quirky sleeved blouses. With delicate embroidery along the neckline, it makes the blouse a must-have in your wardrobe!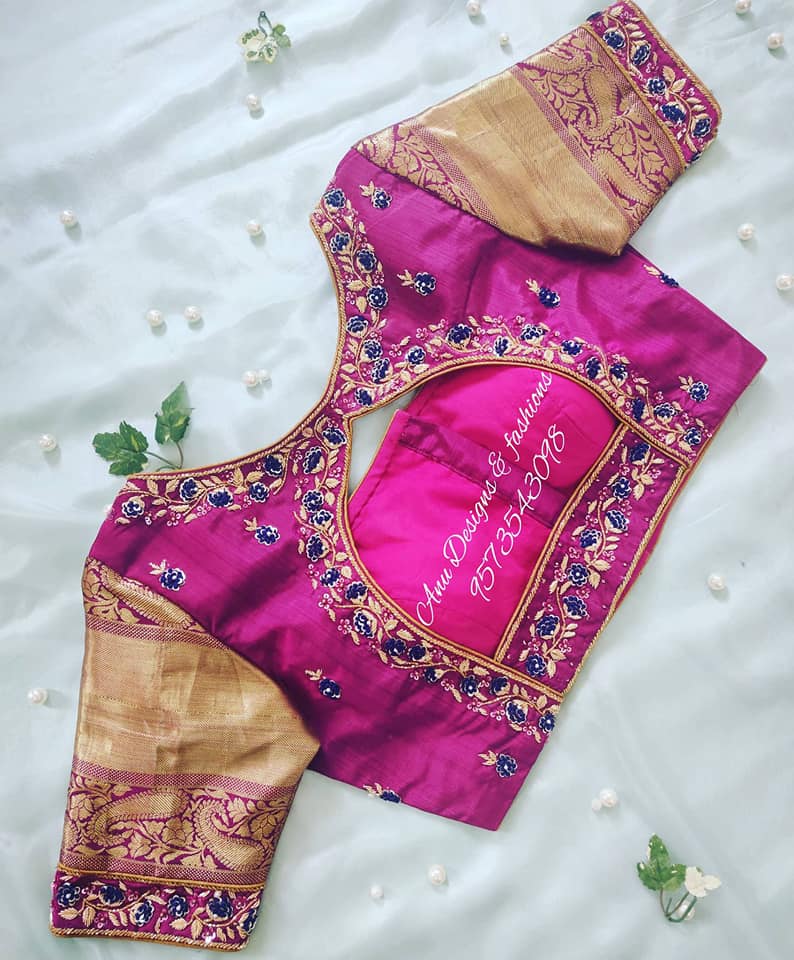 Similarly, the fit and flare sleeves have taken over the trends of silk saree blouse designs in 2020. From bodice corsets to long-length blouses, these sleeves are sue to enhance the beauty of any saree you pair it with.
Stylish Silk Saree Blouse Designs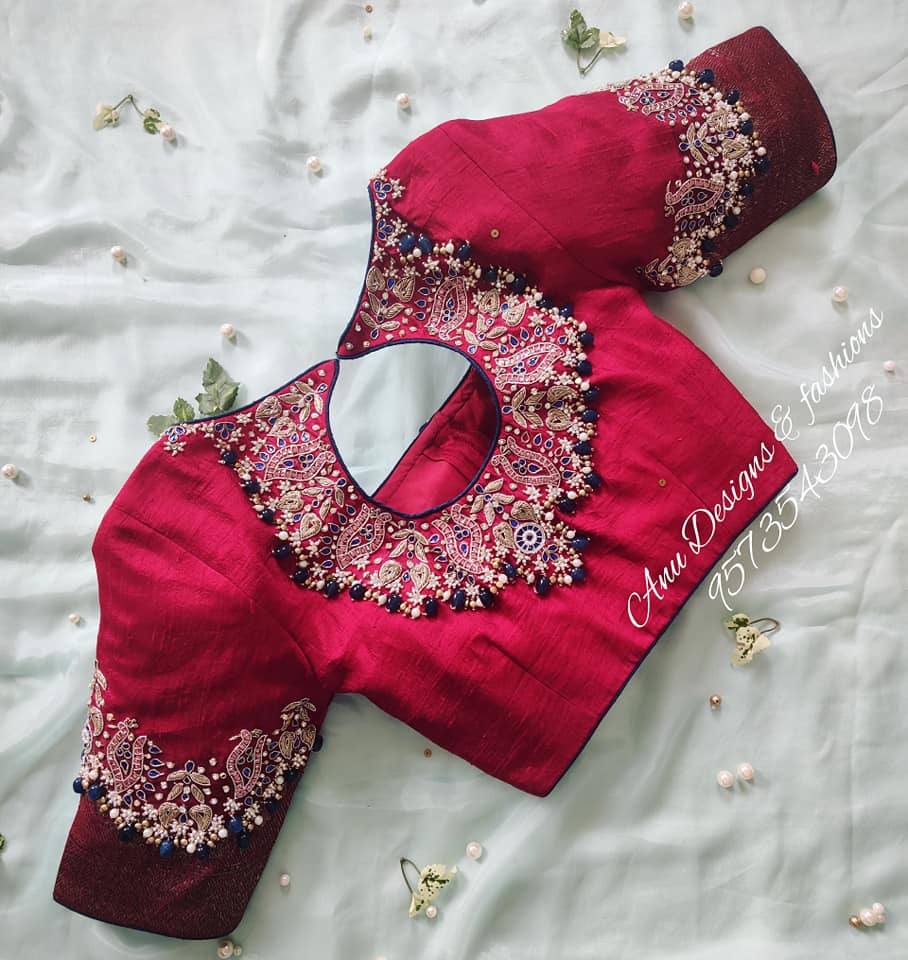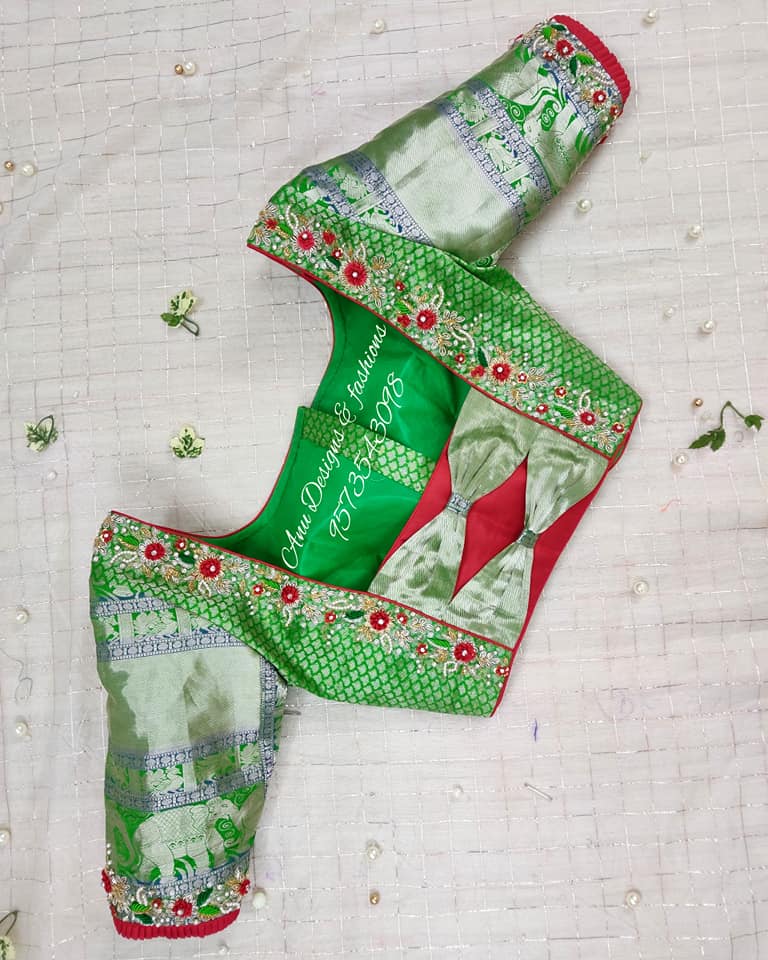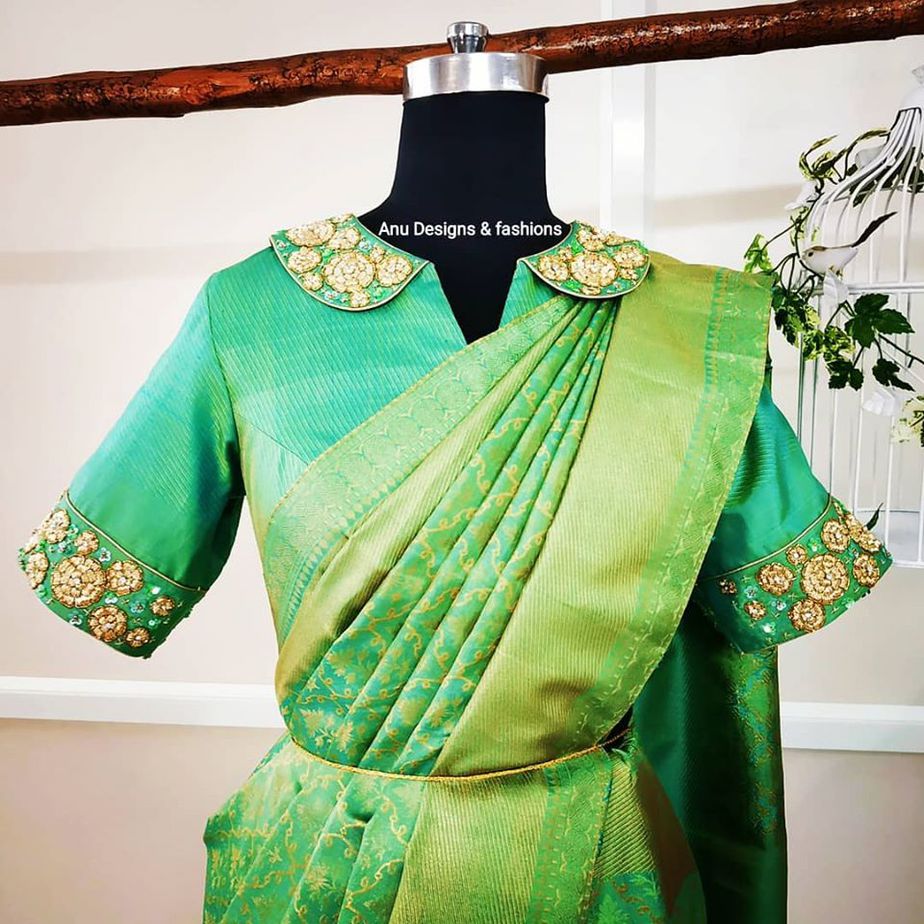 Style your traditional pattu saree with a fun twist and add a bit of chicness to it with uber-stylish blouses. The neckline, patterns, embroidery, and even the sleeves are so stylish and charming that you will be tempted to own a few of these blouses!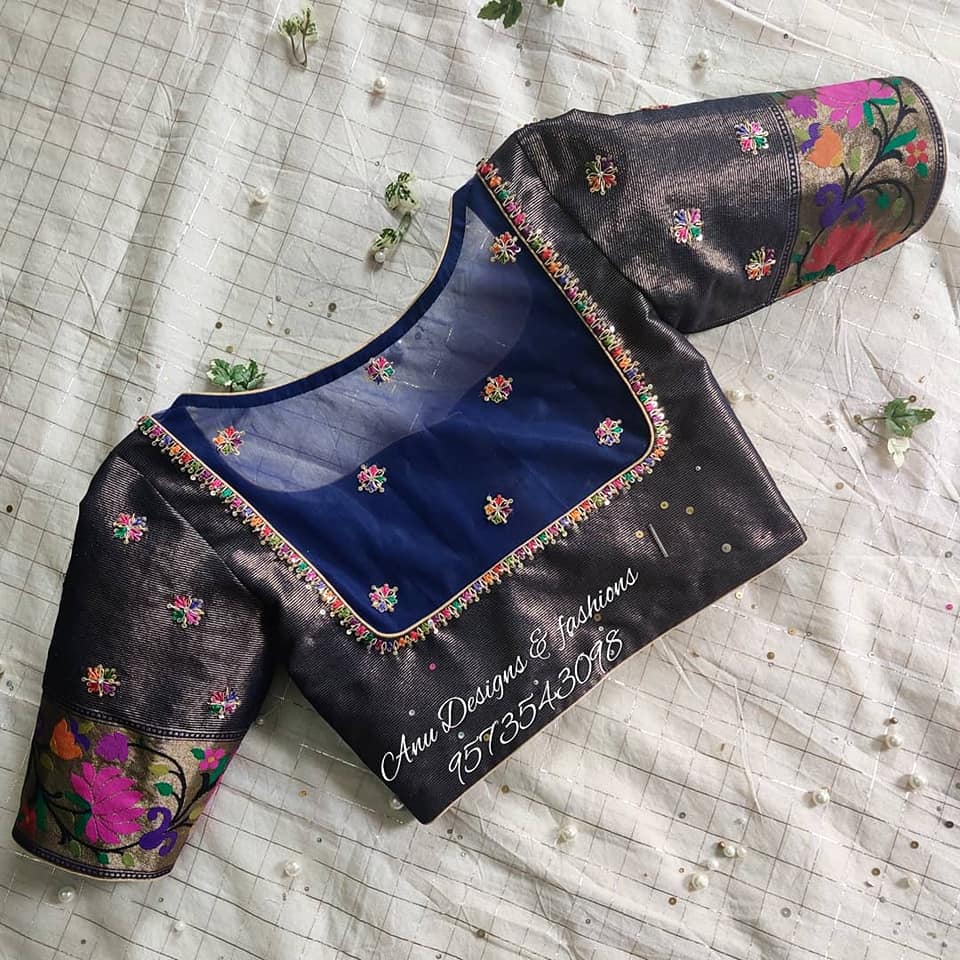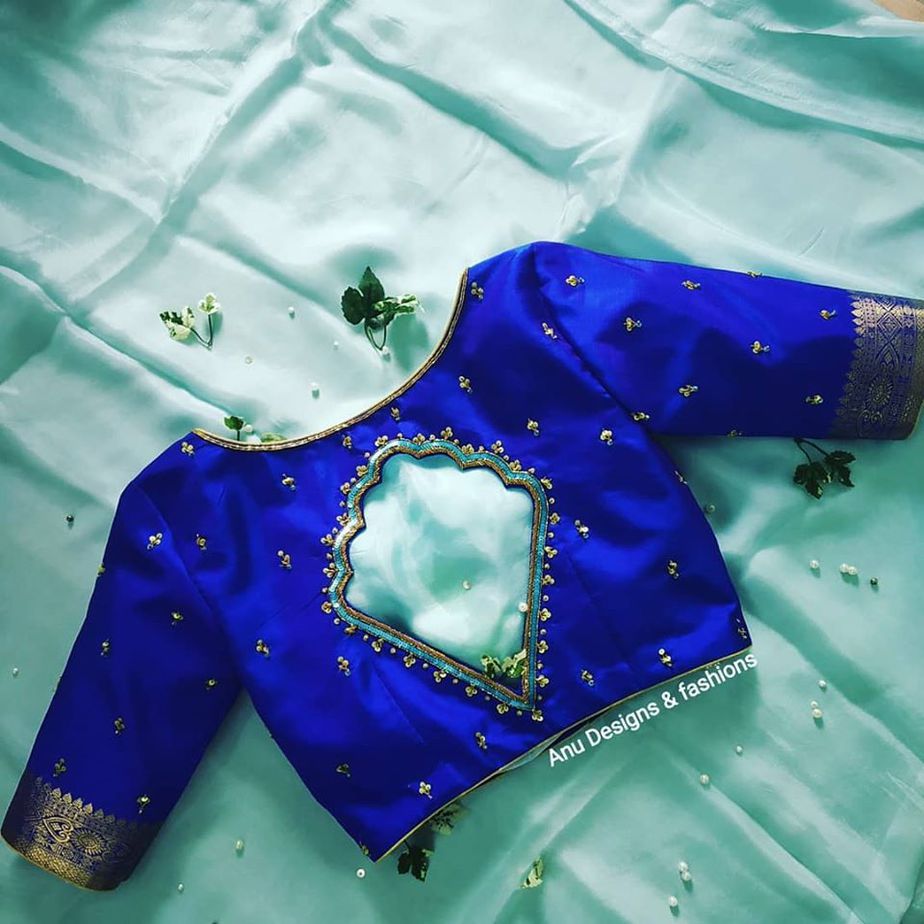 Netted backs to cut-outs, the collection has so many sexy and fascinating blouse designs! We love how the embroidered and embellished details aren't over-powering the style of the blouse. In fact, easy to style with any silk saree, these versatile blouses are all you need in your wardrobe!
So, if you love these amazing silk saree blouse designs, then here's how you can add then to your wardrobe –
Contact Details:
Facebook: https://www.facebook.com/edhasVizag/
Instagram: https://www.instagram.com/anu_designs_and_fashions/