Planning to wear a saree to your BFF's or sister's wedding? Opt for some Ruffle Sleeves Blouse Patterns  rather than the same old done-n-dusted patterns. And if your style is quirky and fun and if you wish to wear a saree with a modern twist, then ruffle sleeve blouses are at your rescue as they are a hit of 2019 for the best possible reasons! When we talk about a fancy blouse design- there's definitely nothing as amazing as ruffles. It can literally make you stand out from the crowd.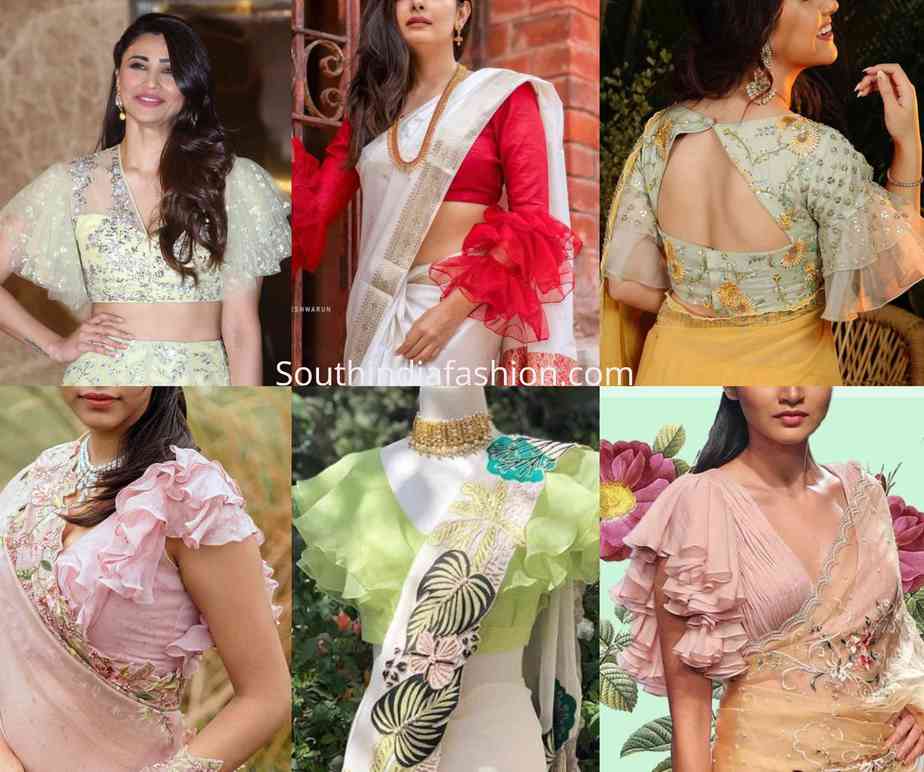 Check out these ruffle sleeve blouse designs that you style any saree –
Long Ruffle Sleeves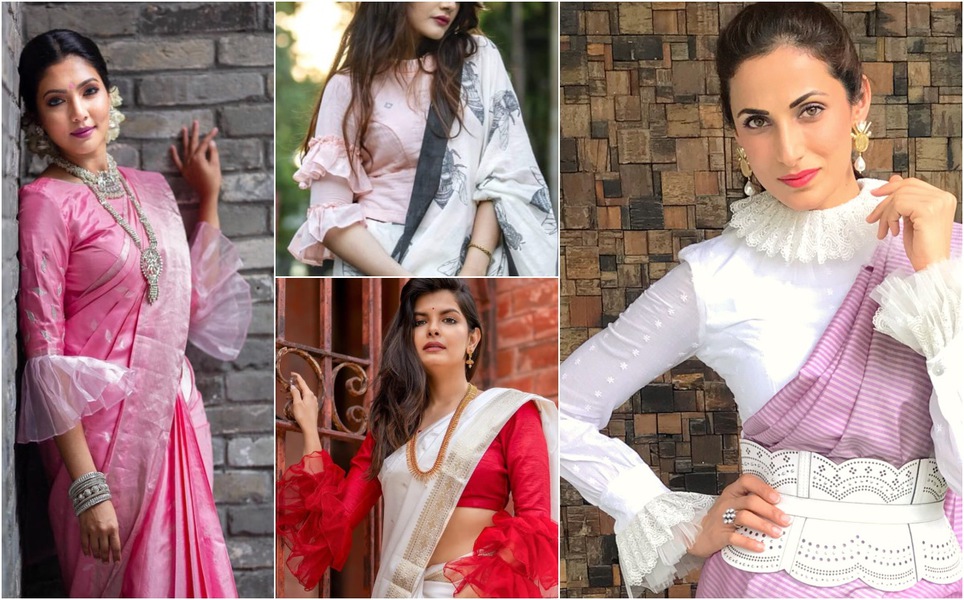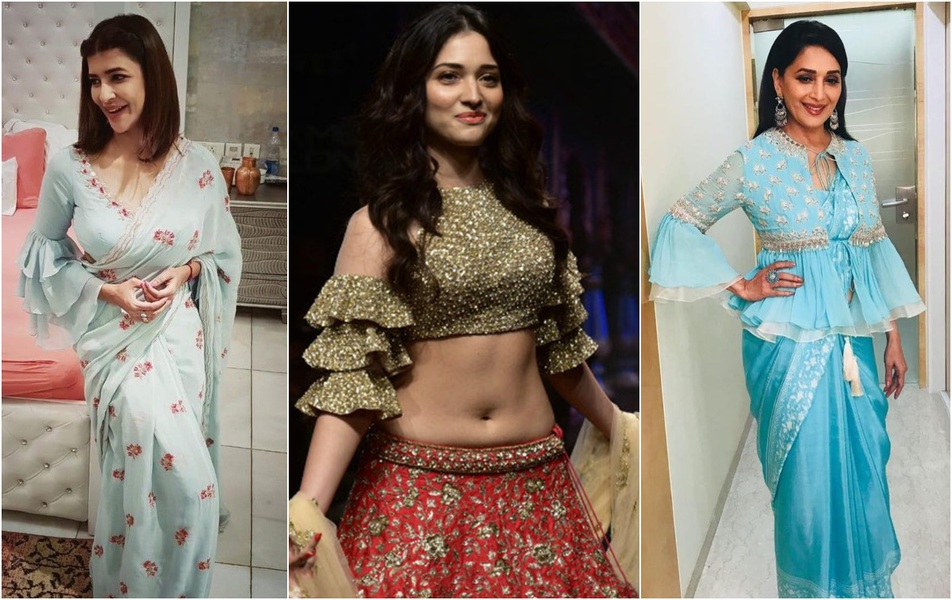 Many celebrities have worn ruffle saree blouses that have set a style statement in chic ways. If you like wearing long sleeve blouses, you might as well add some fancy ruffles to it. Long ruffle blouses can take even a simple saree and make it chic-looking instantly! You can go elbow-length or full-length ruffle sleeves depending on your style. Long sleeves ruffle blouses add to the drama and elegance of the look. Be it flared or made of sheer or netted fabric, both look charming when you mix and match it with your saree.
Short Ruffle Sleeves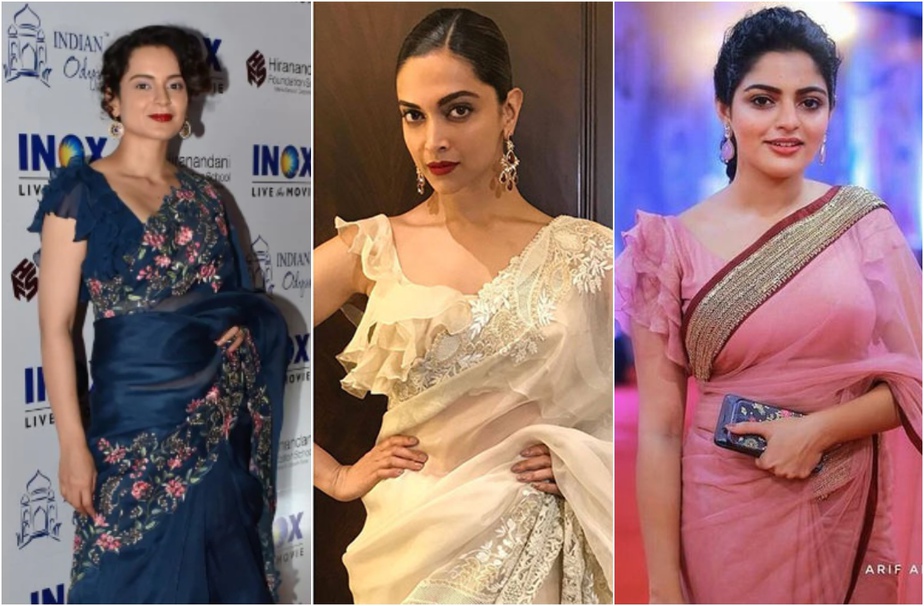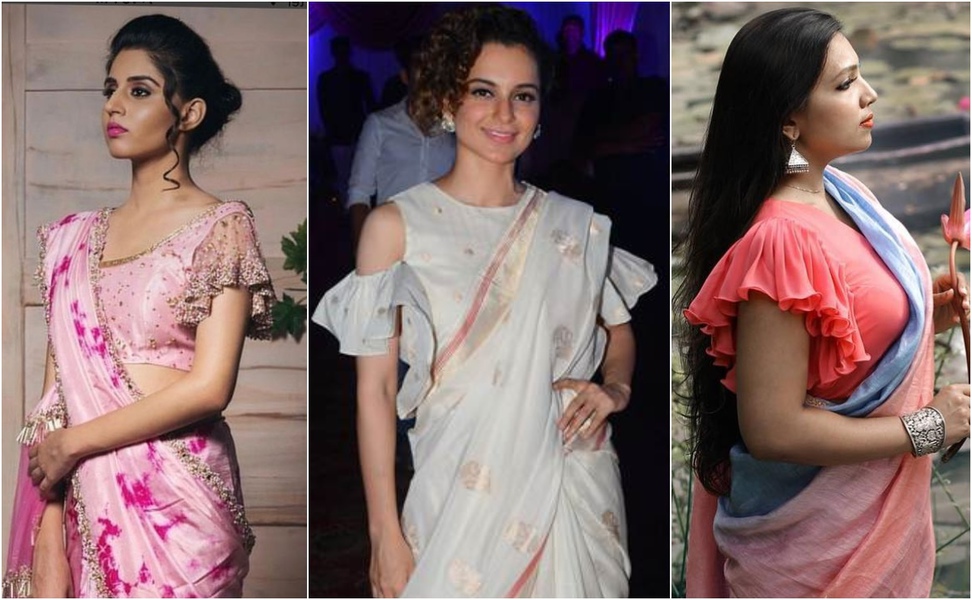 Short sleeve ruffle blouses look as good as the long sleeve ones. They are cute, girly and fun to style with. If you like wearing sleeveless, you can jazz it up with a sheer ruffle sleeve as an addition to the blouse. The multi-layer effect of ruffles makes a sleeveless blouse look stylishly modern. Even Deepika Padukone and Kangana Ranaut have tried it and look how stunning they look! You can use this style for a cold-shoulder blouse and it is sure to look edgy and chic.
Voluminous Sleeves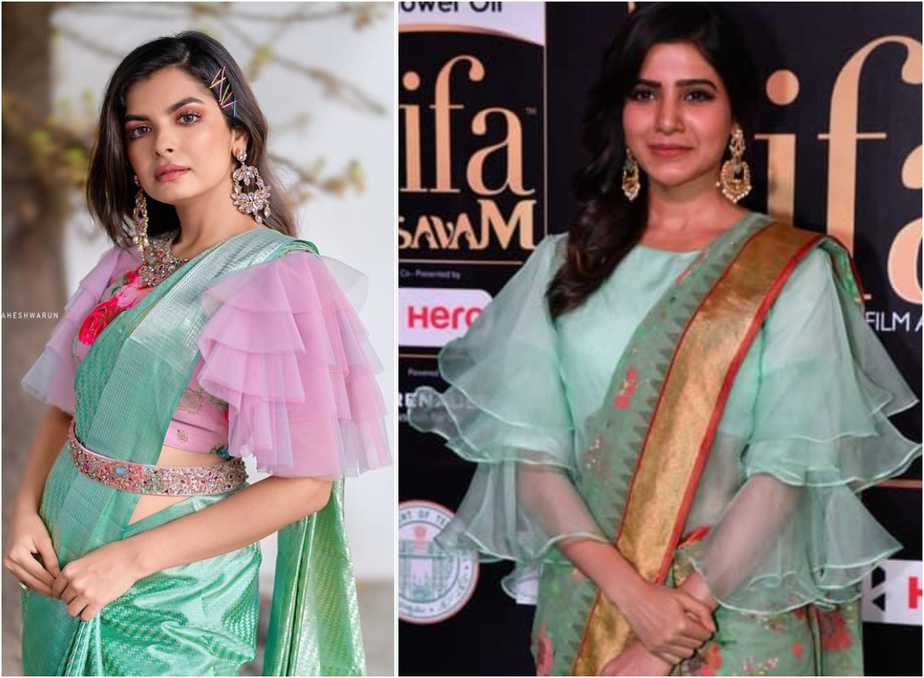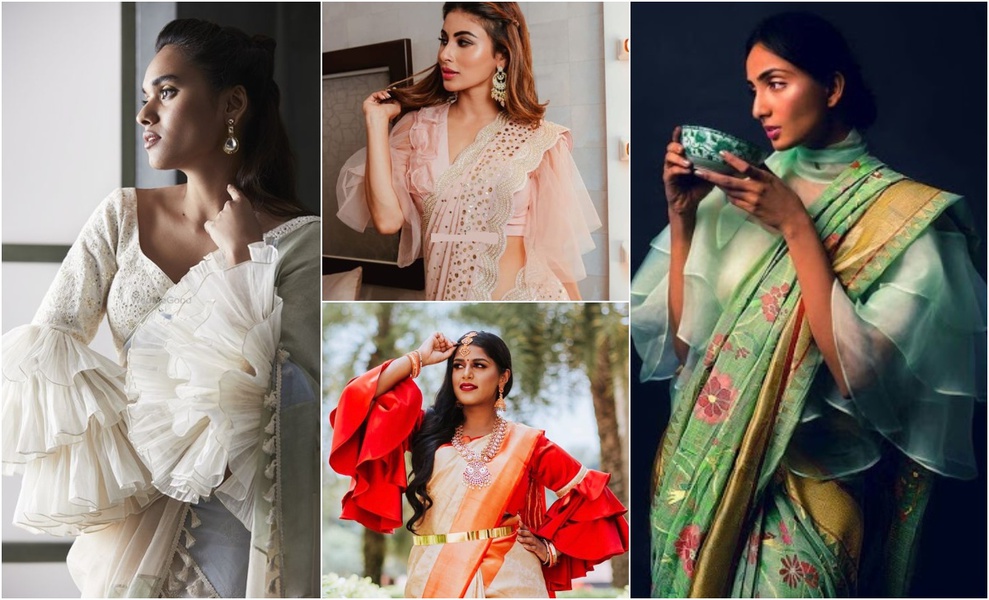 If your fashion statement is all being a tad bit extra with loads of frills, then this style is for you. These voluminous layer-filled ruffle blouse will just take your breath away! A voluminous ruffle sleeve blouse is a statement maker that can take any saree from a zero to a hundred. For all the fashionistas and style divas, you can get this style done even for your lehenga or skirt blouses. They look equally stunning and add a modern silhouette and touch to your look.
Play with Necklines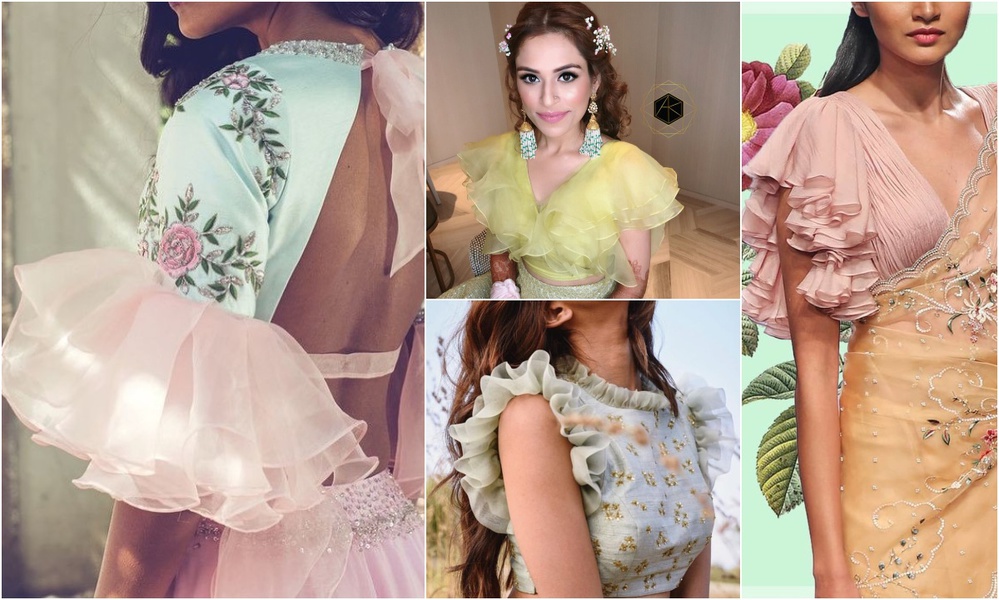 Ruffle sleeve blouses look classy and elegant only when you get the neckline right. Blouse neck patterns are also equally essential to nail a look in the most stylish way. A basic blouse with cutesy ruffle details on the neckline as well as on the sleeve is what we are crushing on off-late. You can opt for a sleeveless ruffle blouse design with a classy boat neck or high neck blouse pattern. Or you can also pick a backless blouse with ruffle tassels and voluminous sleeves. It all depends on your choice of fashion and style. Even a deep plunging V-neck or off-shoulder with wavy ruffles look sexy, chic and modern.
So, experiment with these ruffle blouse patterns for all the right reasons!