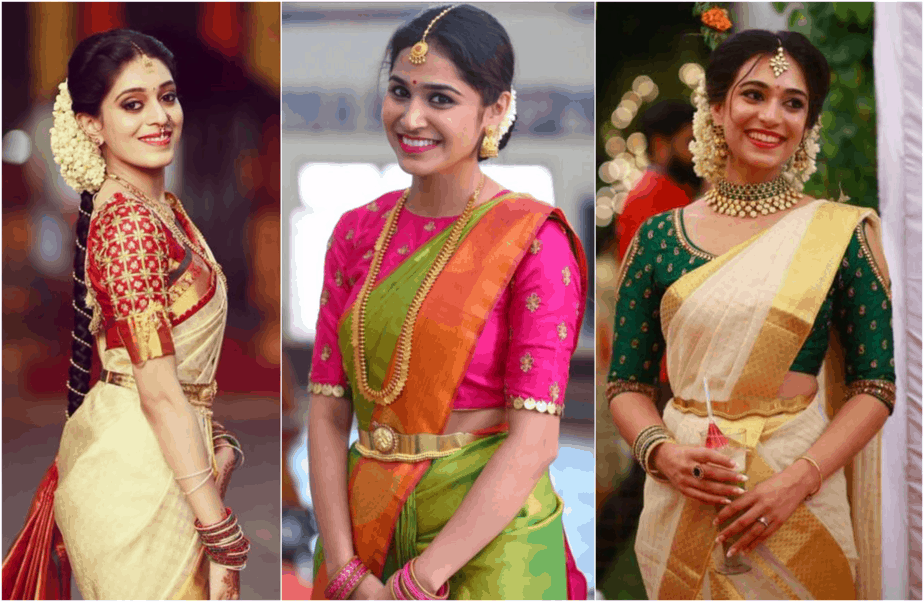 Silk sarees are timeless! Silk sarees are those understated heirlooms that every woman passes down generations. They stay on for decades and are always in fashion! And, if there is a thing that can enhance this affable array, it is only the blouse. The thing about silk sarees blouses is that they have to be of a classic pattern. As the blouse pattern goes out of trend, it shouldn't be you wearing that blouse pattern. Remember that silk sarees are forever. And if you go for a bold blouse pattern now, you might not be comfortable wearing it after a decade.
It is very important to know the classic blouse patterns that are not the boring round or square neck. Trendy yet the classic patterns that will be evergreen even after a couple of decades.
Take a look at these classic blouse patterns that we are sure you won't be able to resist. From front neck patterns to back neck and sleeves, we have got you covered.
Silk Saree Blouse Neck Patterns
1. Scoop Neck Design
Everyone loves showing off their beauty bone and this pattern does justice! Like the round neck pattern, this style is slightly deeper like a 'U' shape. With thin shoulder straps, it gives an illusion of a long and slender neck. A classic blouse pattern for sure as it has a trendy and an evergreen vibe to it.
2. Boat Neck Design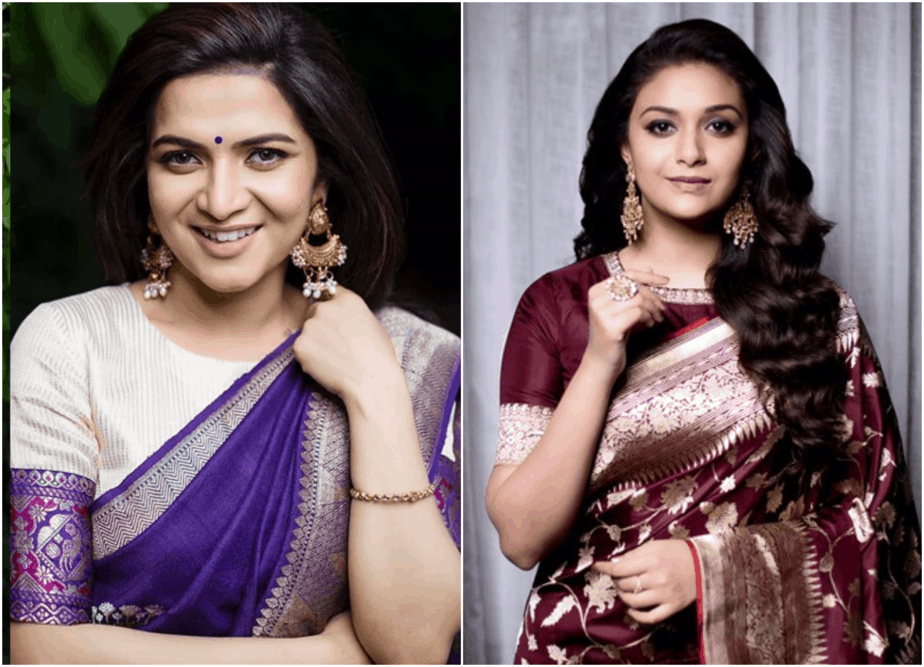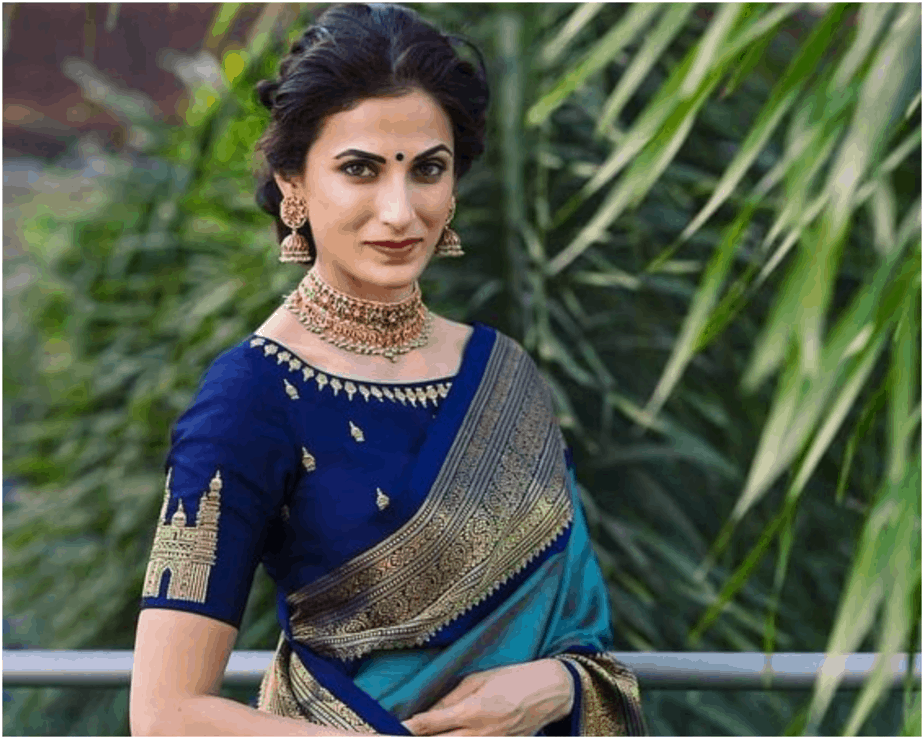 Boat neck is the trendiest style in kurtas and blouses. This neck pattern is actually a blast from the past! You will see yesteryear actresses wearing it back in the 60s' and 70s'.  This blouse pattern is evergreen!
3. High Neck Design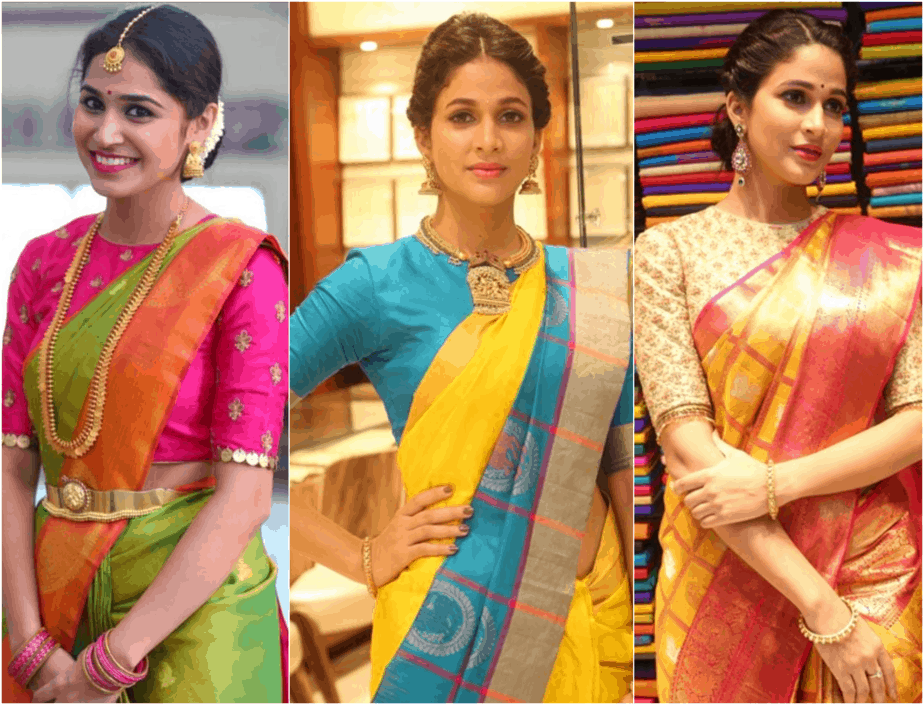 High neck blouse designs are currently trendy. All the actresses are wearing their silk sarees with a high neck blouse pattern. It looks very graceful and poised. This blouse pattern is versatile and ladies of all ages, body types can wear them on any occasion.
4. Subtle Collar Neck Design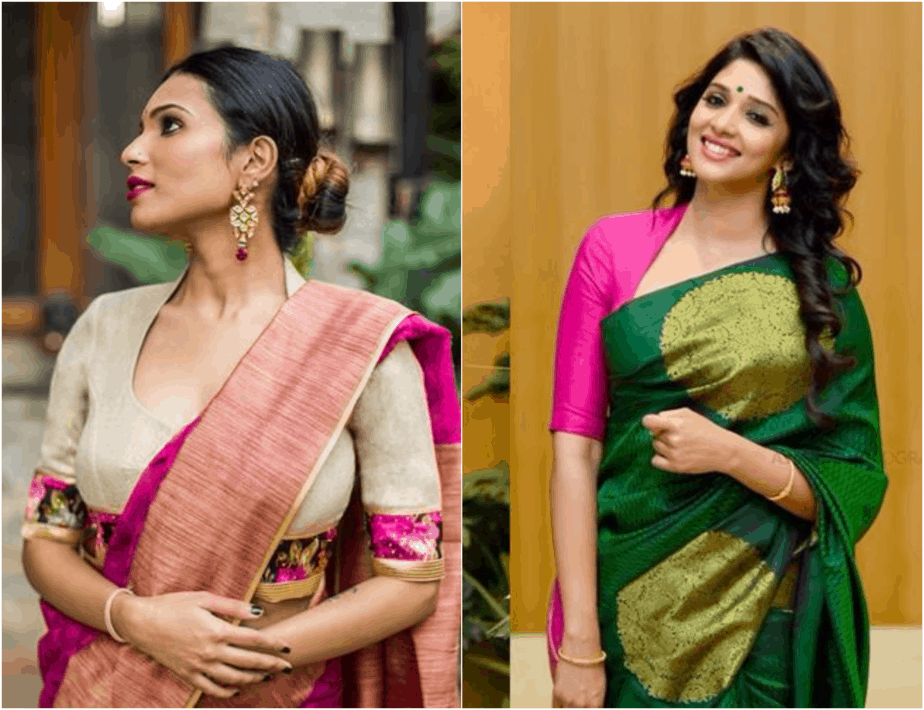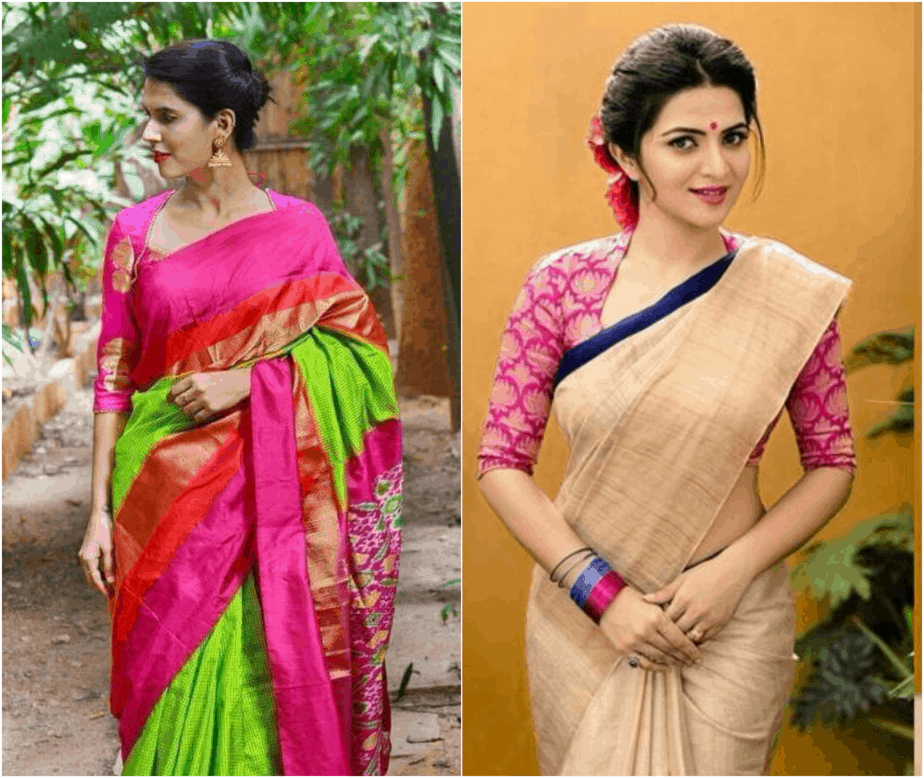 Wearing a subtle collar necks blouse with your silk saree gives a classic appeal. It makes you look extremely sophisticated and classy. And it allows your saree to pop up. Bollywood's diva Rekha made this blouse pattern famous, who used to wear this style in the '80s. This pattern is back in trend and is here to stay!
Silk Saree Blouse Back Neck Designs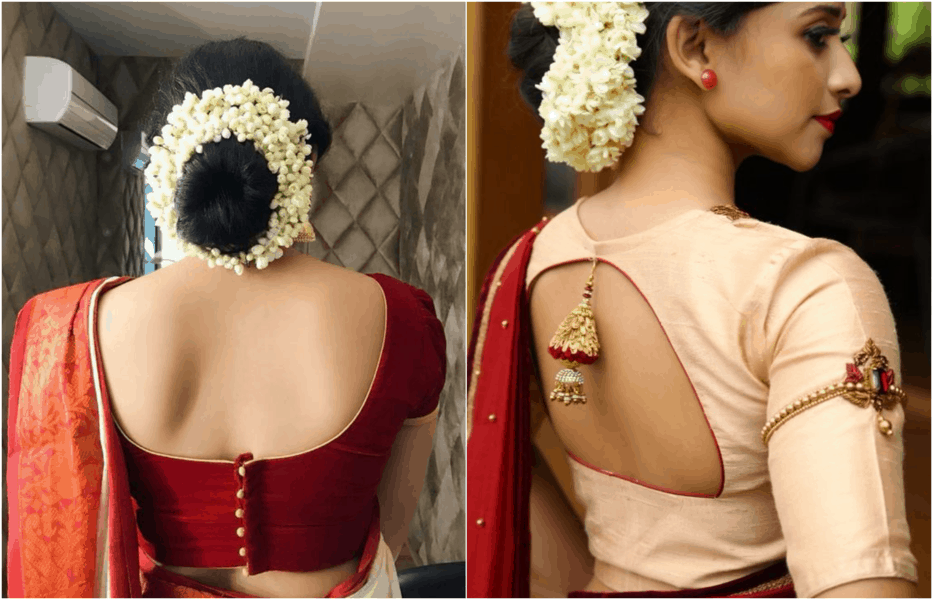 The favorite styling part of the blouse – the back neck! When opting for classic patterns, remember the thumb rule – silk saree blouse is going to last long. You can't opt for a backless/crisscross neck that you may or may not be comfortable wearing after a decade. Opt for something traditional and trendy.
A buttoned-down back or a low 'V' is never out of trend. Buttoned down blouse pattern is for all body types! And if you're shy to show off your back and want something stylish, this pattern is a big yes.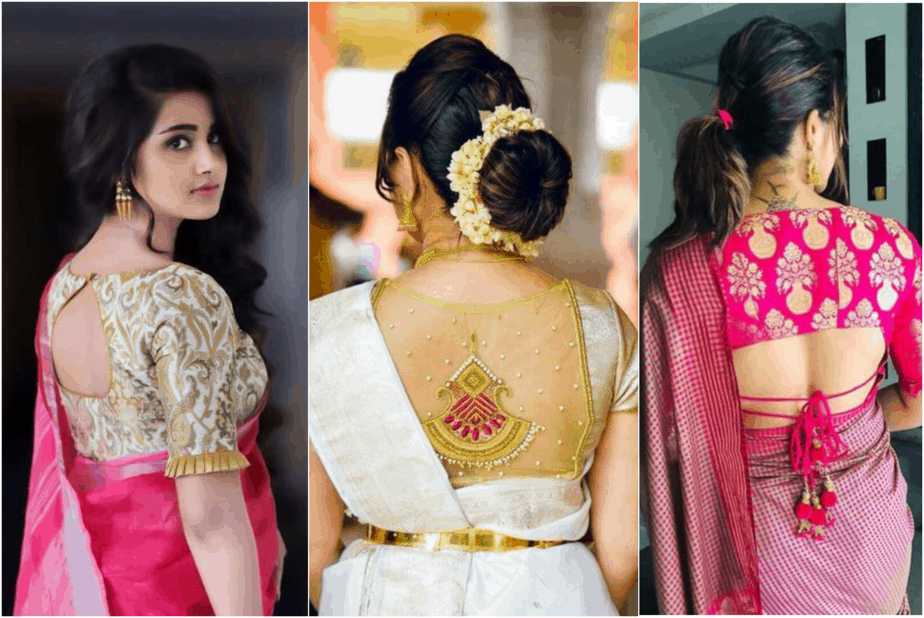 Add tassels, latkans or an embroidered patchwork that matches your silk saree. A pearl drop or cut out style is evergreen and is a classic blouse style for your silk sarees.
Strong Sleeve Game
Bell sleeves, sleeveless or puff – sleeves and its pattern play a great role.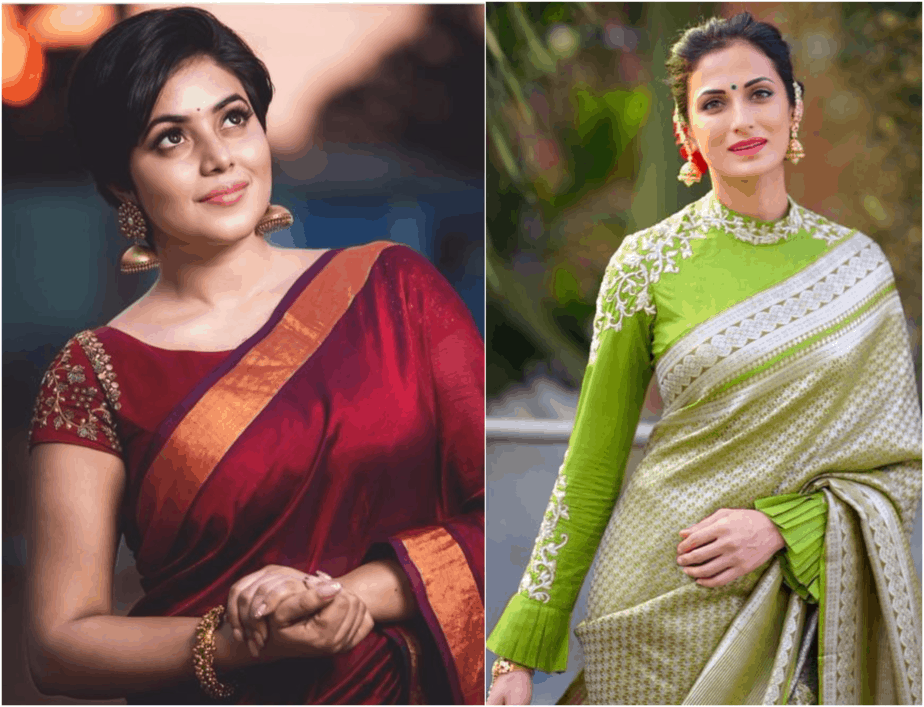 For the dreaded summer days, a sleeveless blouse is your BFF. And keeping it simple, will make it a classic. Take cues from these celebrities and you won't regret!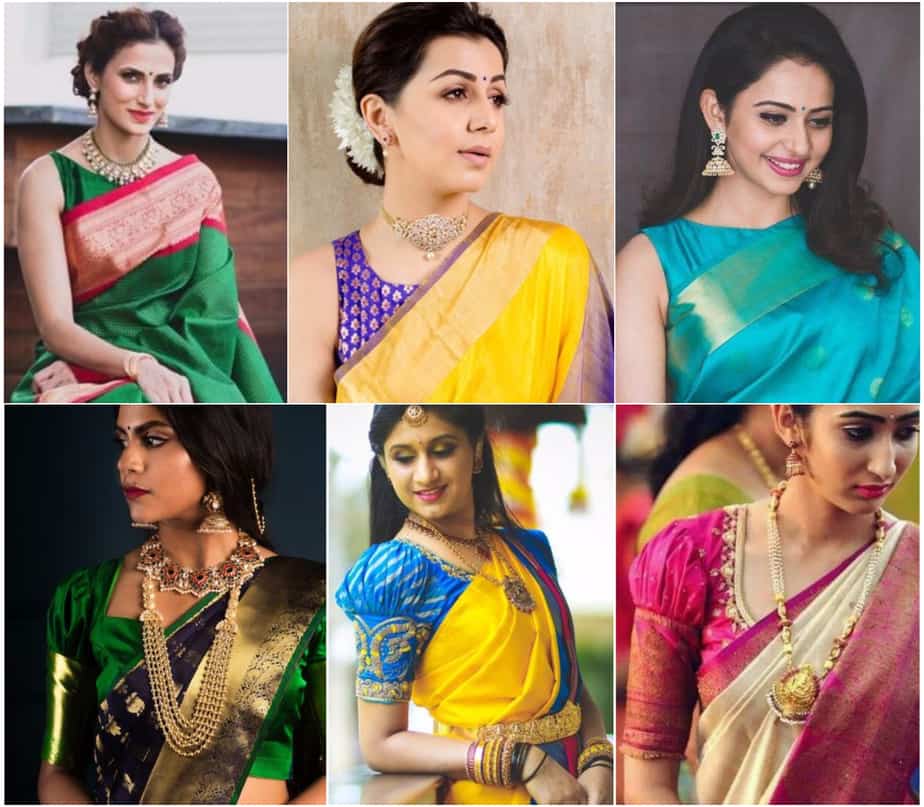 Upscale your normal sleeve to puff or bell sleeves to keep your style on point. Being the classic style, it will enhance your look and keeps it trendy.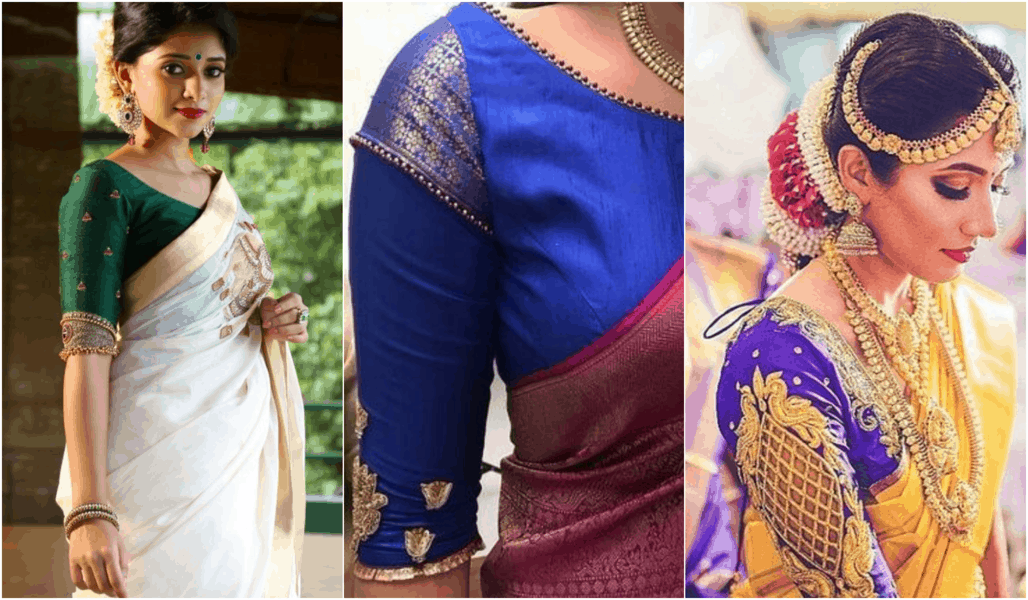 Embroidered sleeves and back necks are traditional and chic. You can never go wrong with them!
Try these evergreen styles and you will love wearing them in a couple of years too.
ALSO READ: 20 Simple And Trending Pattu Saree Blouse Designs For 2019!