Silk sarees are lustrous and charming. Women who own them are extremely possessive about them. These sarees are so alluring that to match their elegance; trendy silk saree blouse designs should be chosen. Pattu sarees are traditional South Indian Silk Sarees that are made of pure mulberry silk. They are a part of every traditional household in Southern India.  If you are planning to wear a Pattu Saree at any occasion, then rather than going with the same old blouse designs, you can pick contemporary Pattu Saree blouse designs that will increase your style quotient.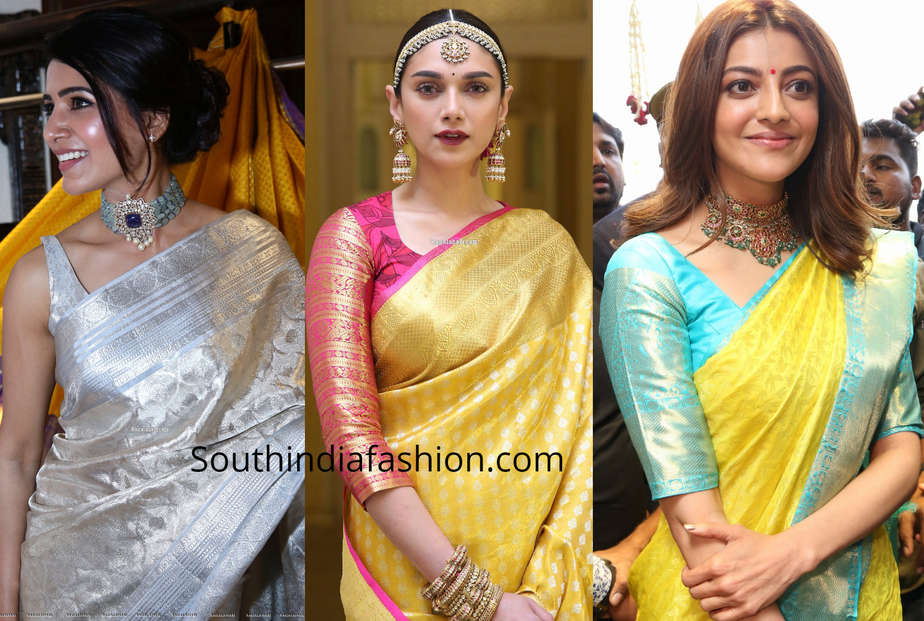 SouthIndiaFashion through this blog looks at 20 simple and trending Pattu Saree blouse designs 2019 that elevate your fashion sense and make you stand out in any gathering that you are part of.
1. Deep U-Neck Blouse With Elbow Length Zari Sleeves
Silk Sarees are so gleaming and grand in themselves that even a simple blouse design like a round neck blouse with elbow sleeves in intricate Zari work stands out. This is the most common Pattu saree blouse design that looks good on most brides or wedding guests.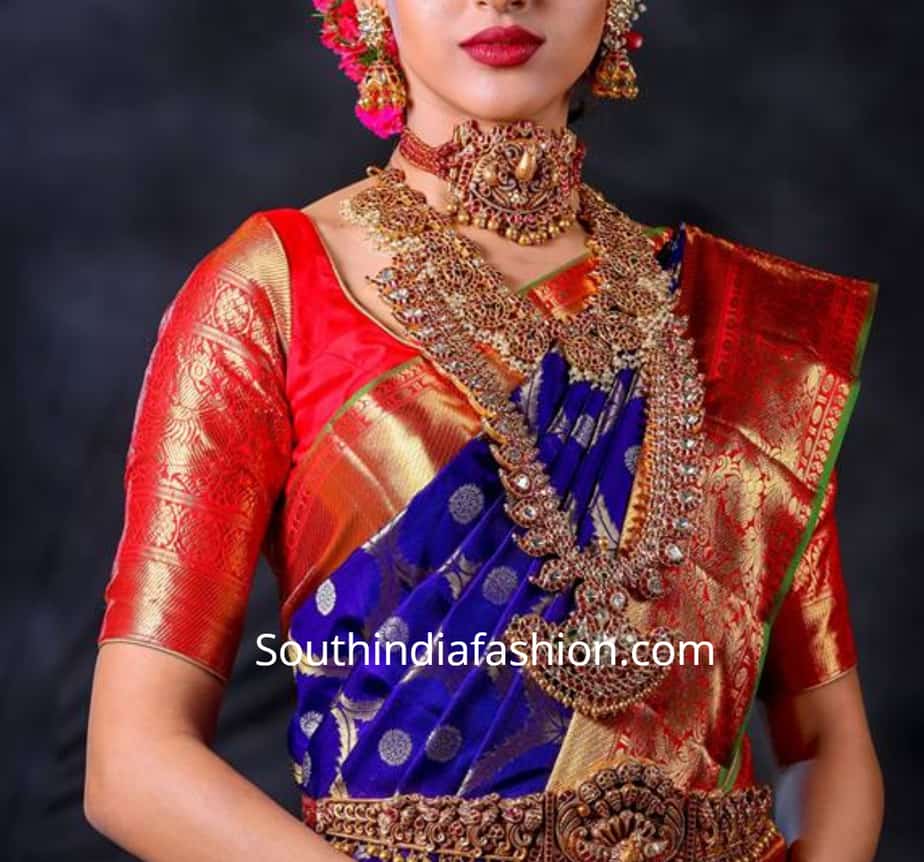 2. Sleeveless Blouse
A classy yet stylish Pattu saree blouse design is a straightforward sleeveless blouse. It can be in coordinating colour as the saree or can look great in complementing colours also. This is a retro look that will never fail trendy women.
3. Shallow U-Neck Elbow Length Sleeves Blouse
A very sober silk saree blouse design that complements the lighter shades of sarees like cream or pink. The shallow U-neck design with elbow length sleeves especially complements middle-aged women.
4. High Back Neck and Front U-Neck Elbow Length Sleeves Blouse
This Pattu Saree blouse design 2019 is traditional and trendy in equal parts. The blouse has a high back and a U neck front with elbow length sleeves. The blouse design looks really great with zari border.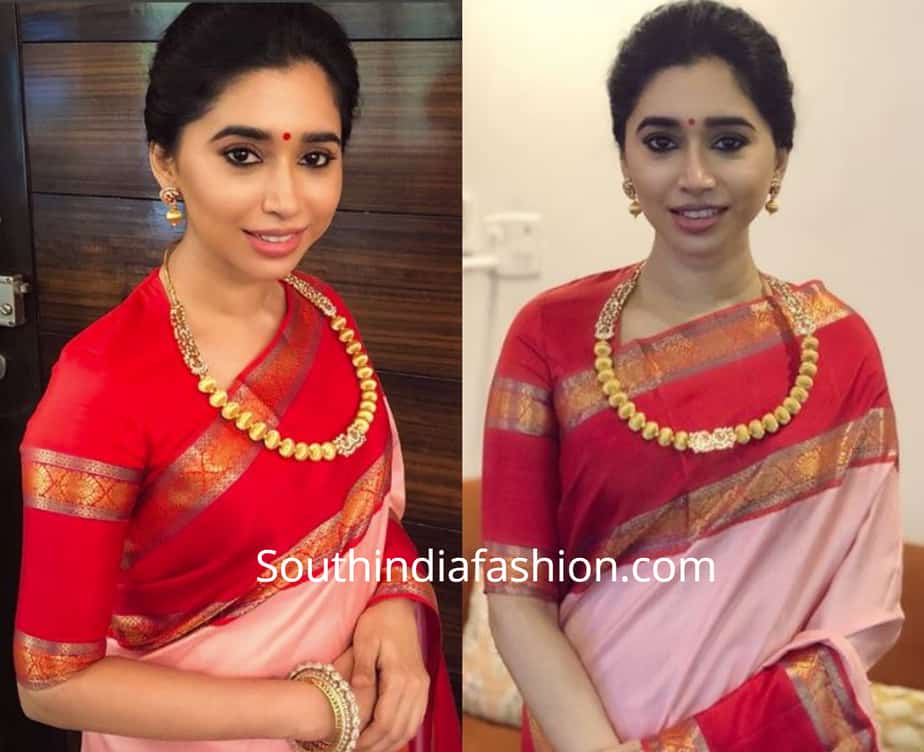 5. Three Quarter Sleeves Blouse
Trending blouse design for Pattu sarees is the three quarter sleeves blouse that is a very traditional yet classy look. The sleeve fabric should be on the richer side to bring out the elegance of the look.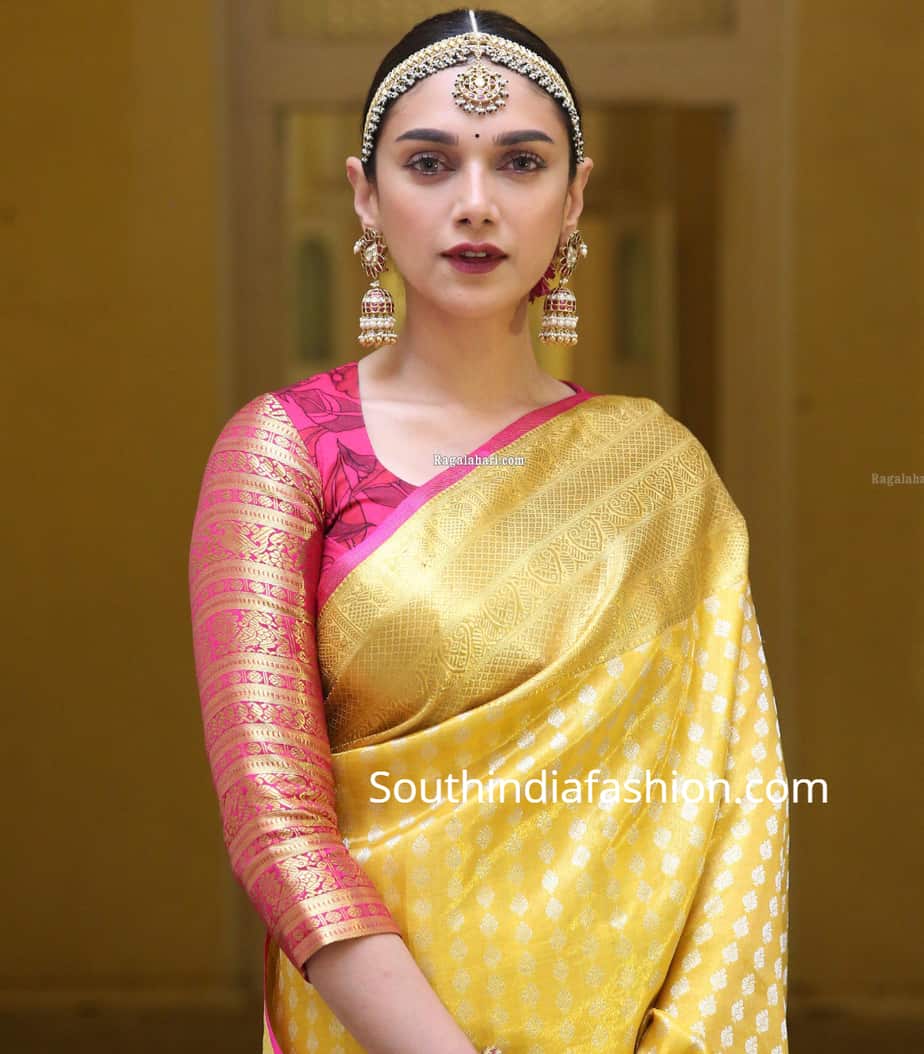 6. Band Collar Full Sleeves Blouse
This silk saree blouse design usually comes with a heavily embroidered collar and sleeves that give a look that is a perfect mix of grace and elegance. The blouse design is rich and regal.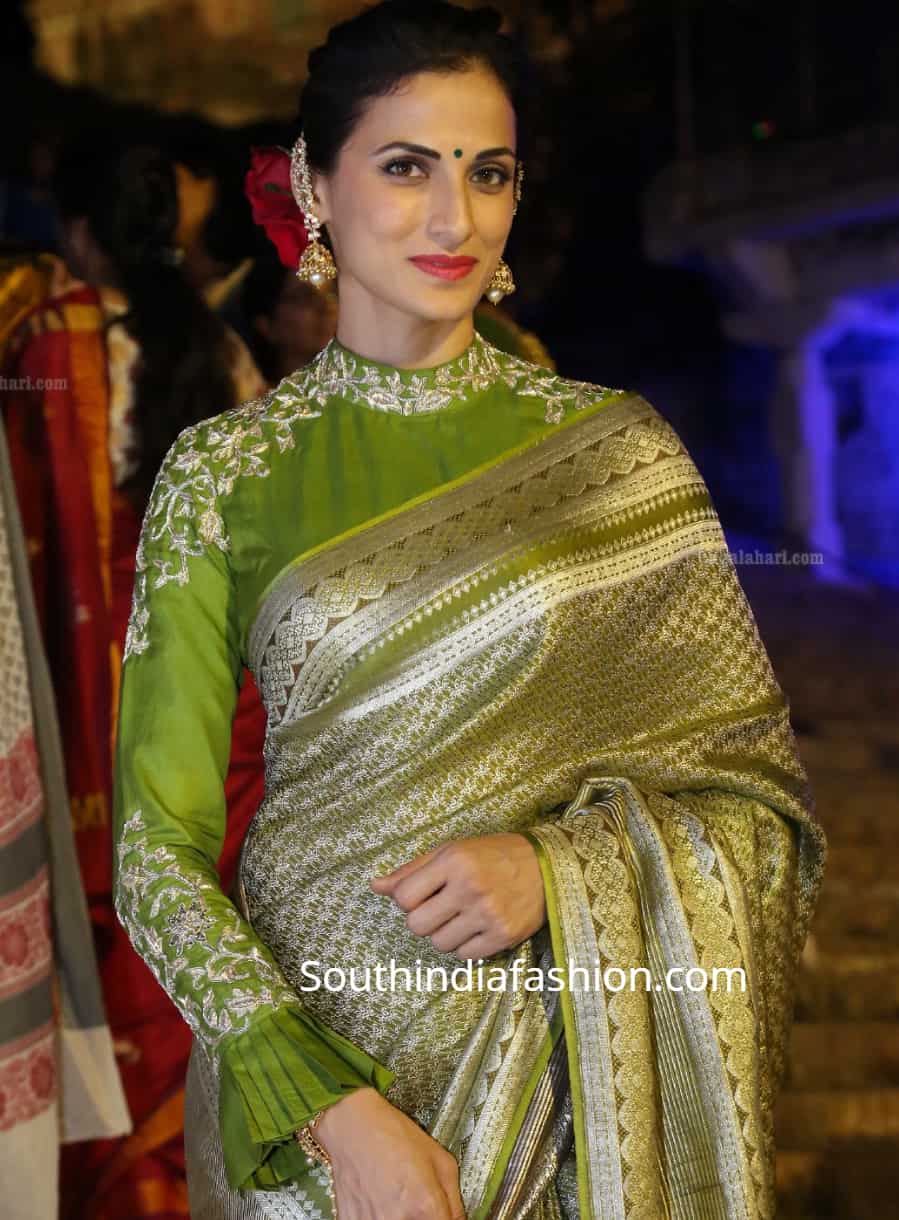 7. Deep V-Neck Elbow Length Sleeves Blouse
The simplest of the blouse neck design is perfect when you want to carry a heavy necklace or choker. The deep V neck look is both simple and elegant in equal measures and the elbow length sleeves ensure it looks trendy.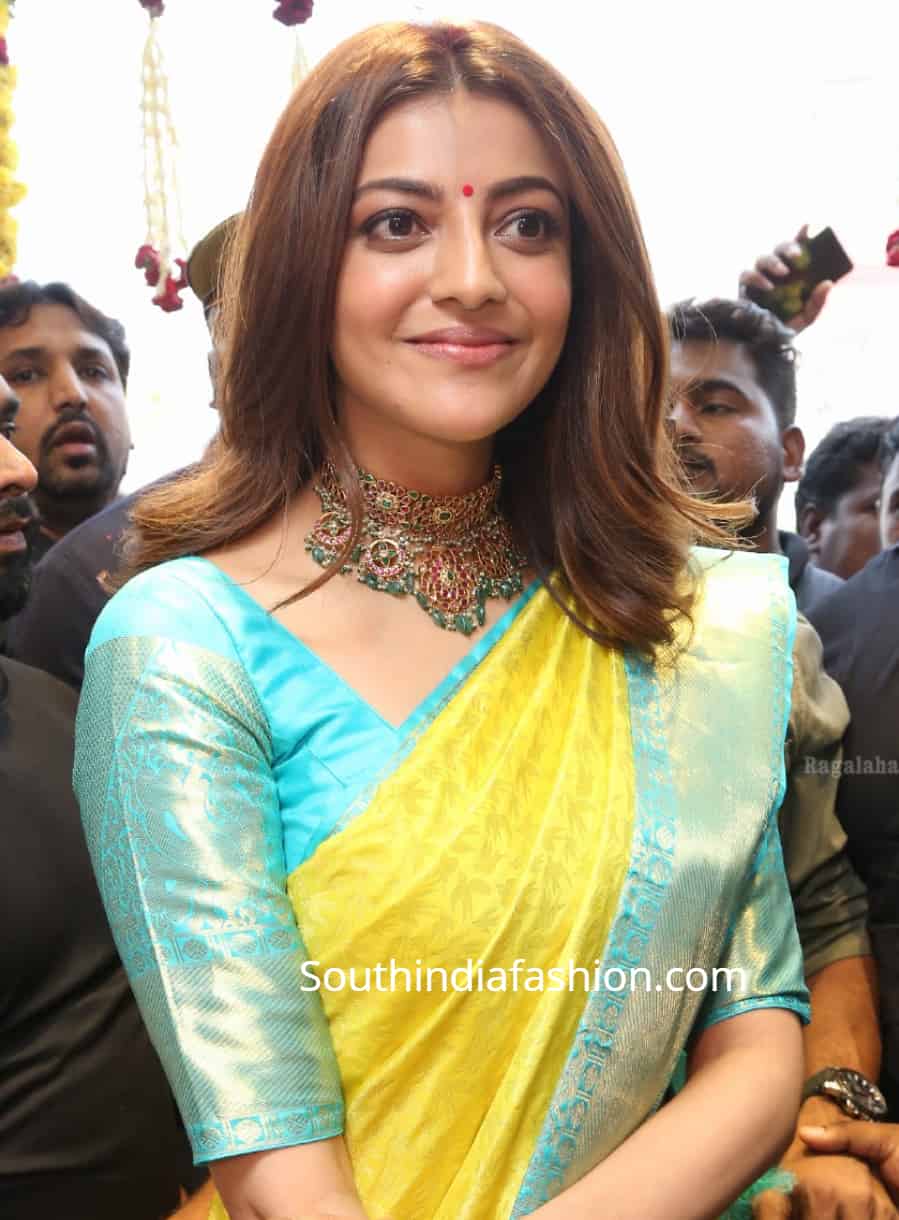 8. Long Sleeves Silk Saree Blouse Designs
When you are attending a South Indian wedding or festivities, you are expected to ooze out grace and elegance. One such graceful Pattu saree blouse design is a straight forward long sleeves blouse design which will never fail to look elegant.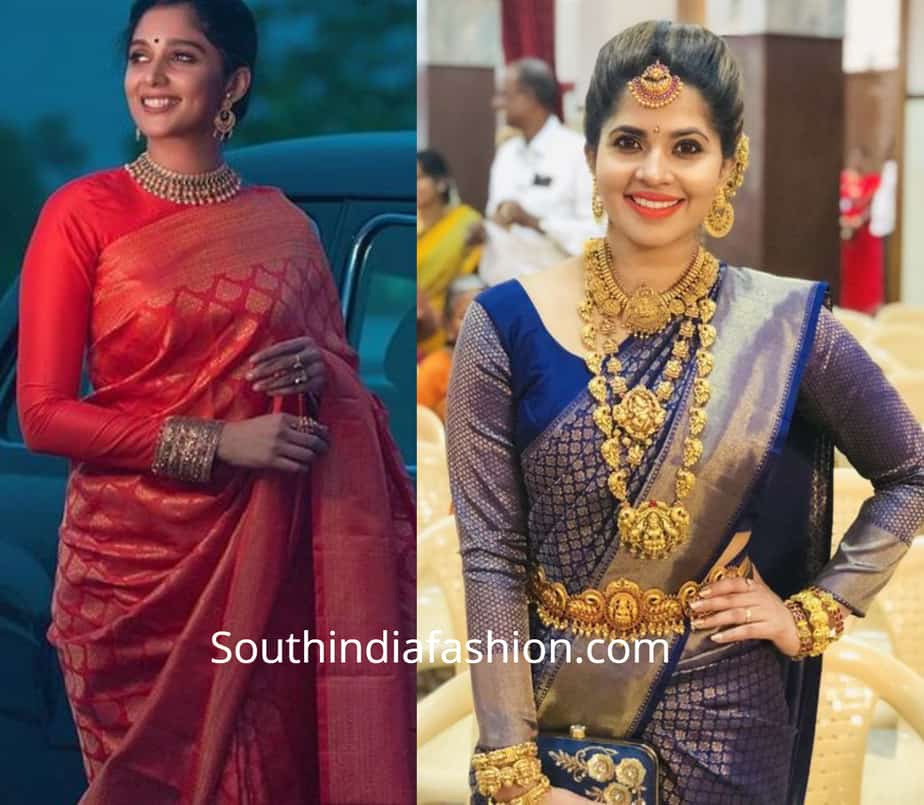 9. Elbow Length Frilled Sleeves Blouse
If you want to keep your look simple but make it look lit then this is the look for you. The silk saree blouse design is very minimalistic with a minor twist, the sleeves have frills. Try it as it will definitely attract attention at any day occasion or gathering.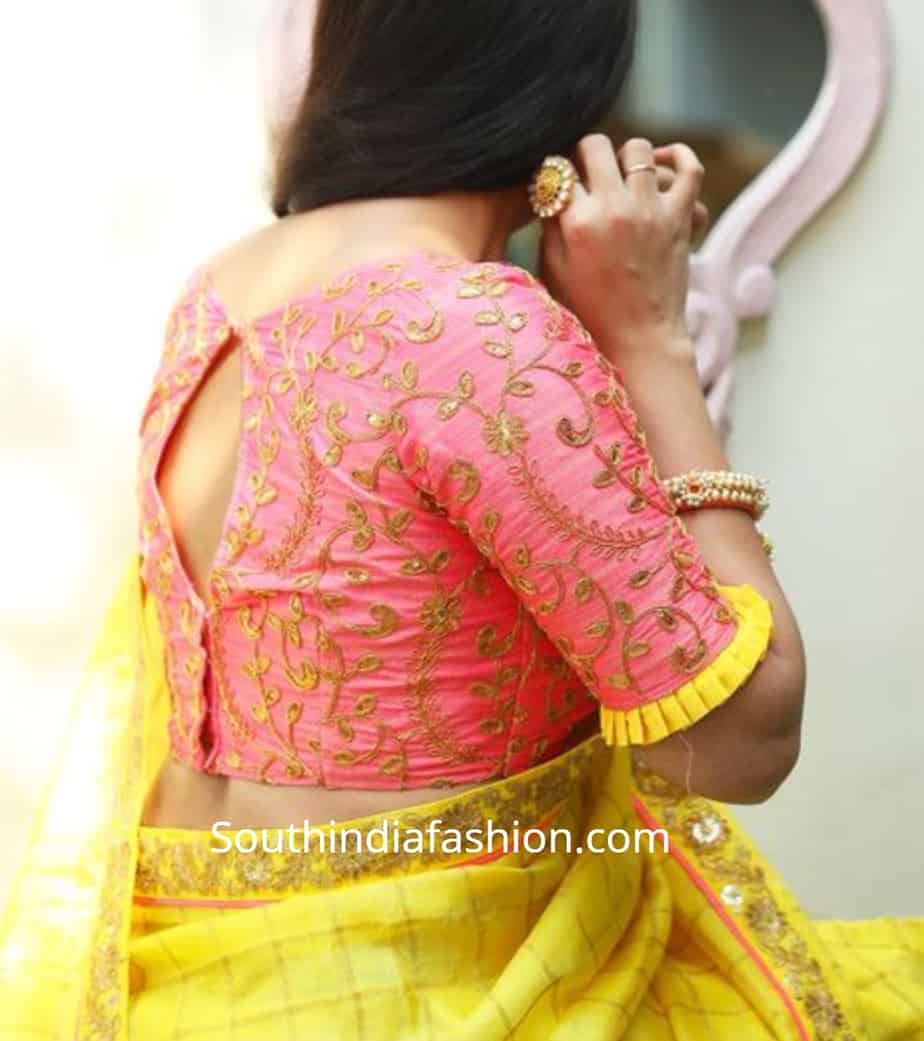 10. Layered Flared Sleeves Blouse
The layered flared sleeves blouse is a unique design that is not very common to see and can make you stand out.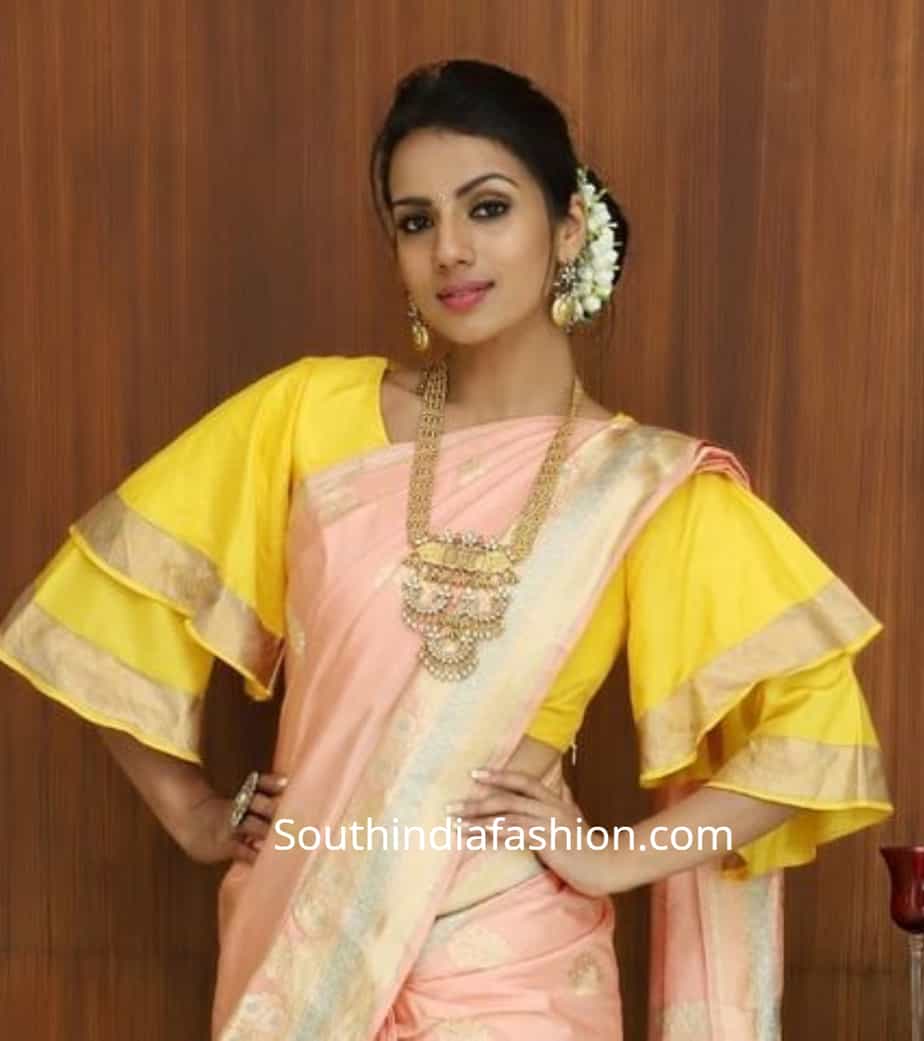 11. Collar Neck Zipper Front Blouse
A collar neck blouse is a perfect combination of formal and classy. When you do not want to show much skin yet stand out with your sense of style, this is the perfect look for you. The front zipper will ensure a good fit and will look elegant too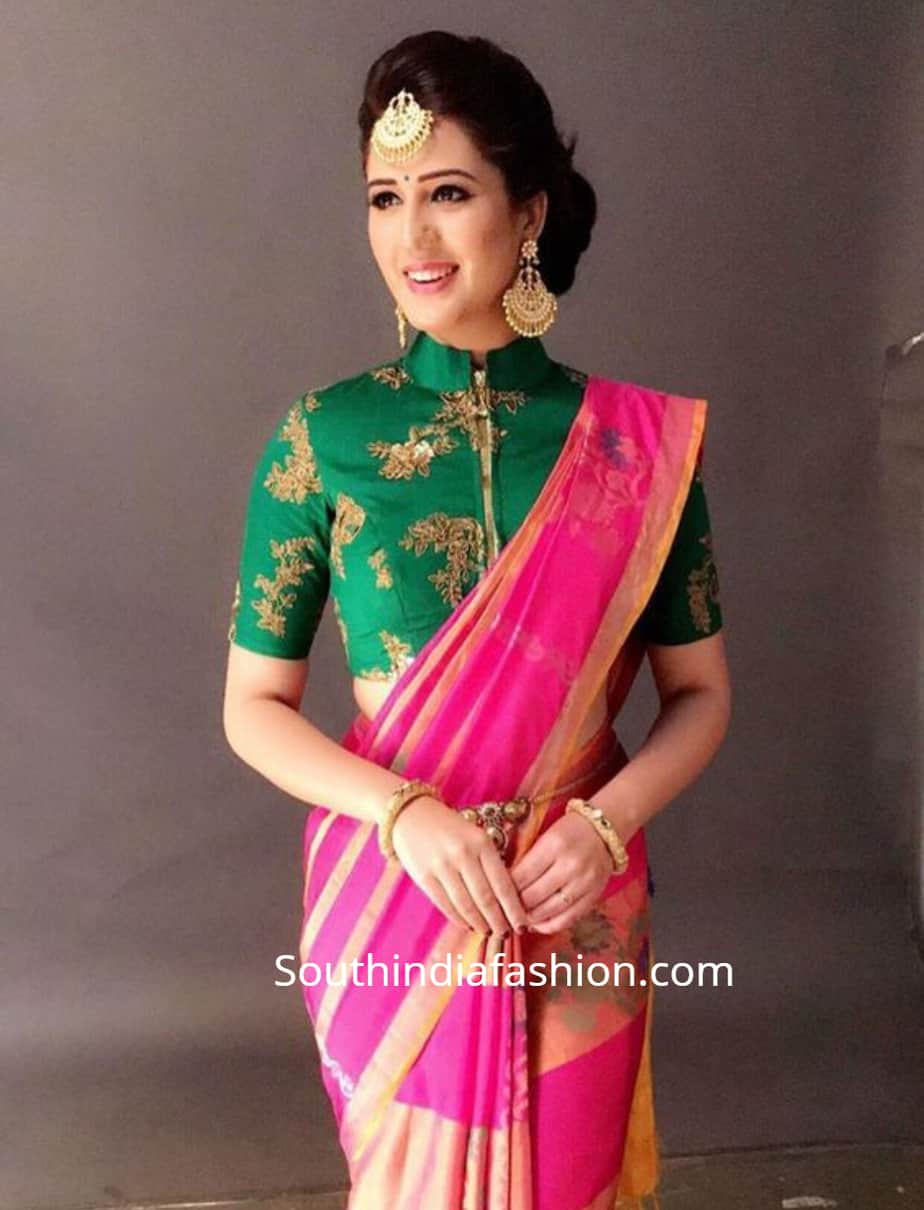 12. Peter Pan Collar Blouse
If you want to turn playful in traditional attire try the Peter Pan collar blouse. This is a trending blouse design for Pattu saree that will look best when worn with saree in a complementary colour with the blouse.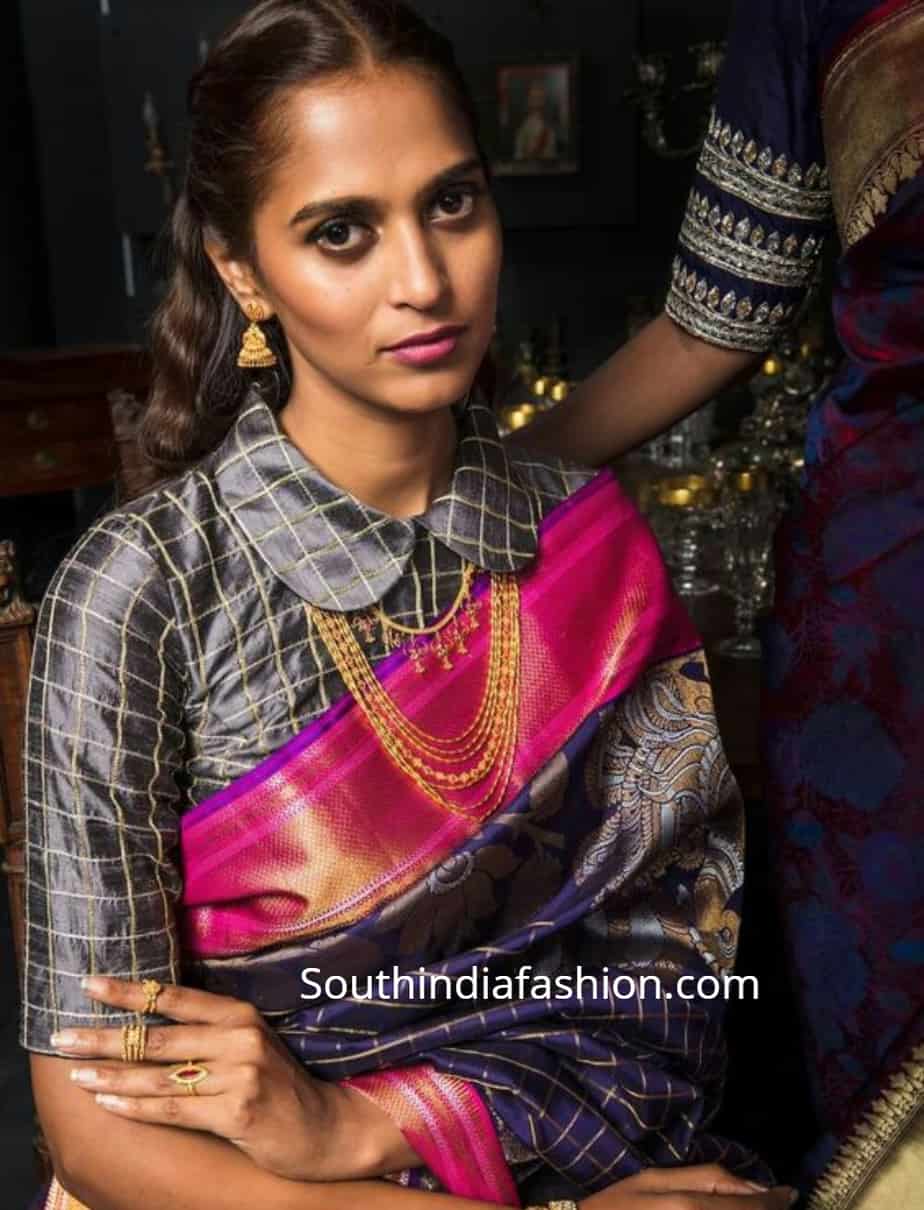 13. Bell Sleeves Blouse
This blouse design is definitely a show stealer all the way. The bell sleeves blouse is for the women who want to show off their sensuous side in a minimalistic way. Wear deep neck with bell sleeves to get most oomph and to attract eyeballs at any occasion that you chose to wear it.
14. Elbow Length Puff Sleeves Blouse
A very traditional silk saree blouse design, the elbow length puff sleeves blouse never goes out of style. It shows off your slender arms and accentuates your curves in the right manner to give you that classy siren look.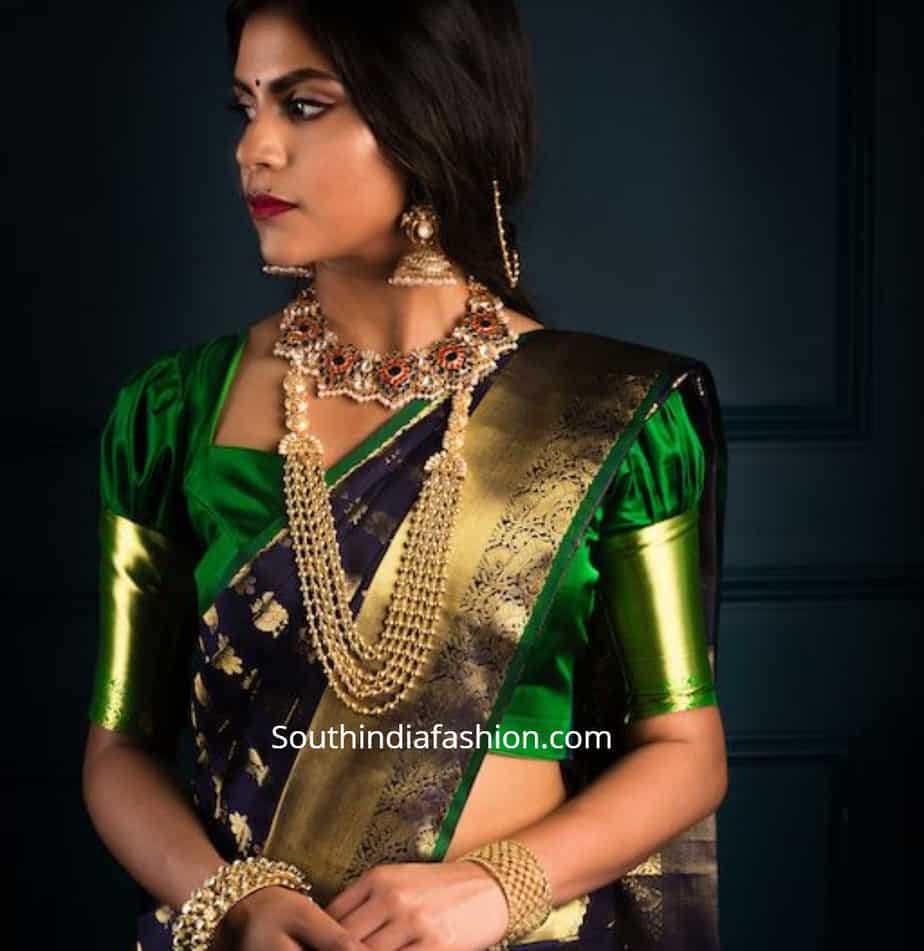 15. Ruffle Sleeves Pattu Saree Blouse Designs
The contemporary silk saree blouse design can be given an elegant makeover with a simple addition of ruffle sleeves instead of straight sleeves. The contemporary design is both modern and classy and looks great on solid as well as sheer or net fabric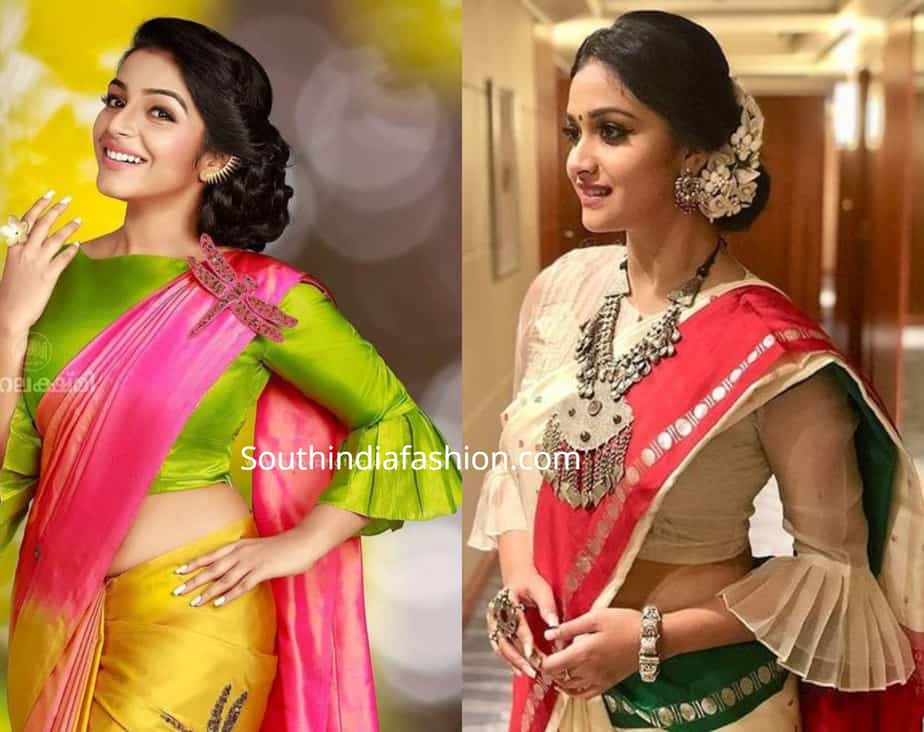 16. Collar back front V-Neck elbow length sleeves blouse
With the collar back and the front V neck, this Pattu saree blouse design is a straight winner. The look is surely going to win you attention at any formal occasion. The blouse design will complement a subtle silk saree and will make you look a class apart.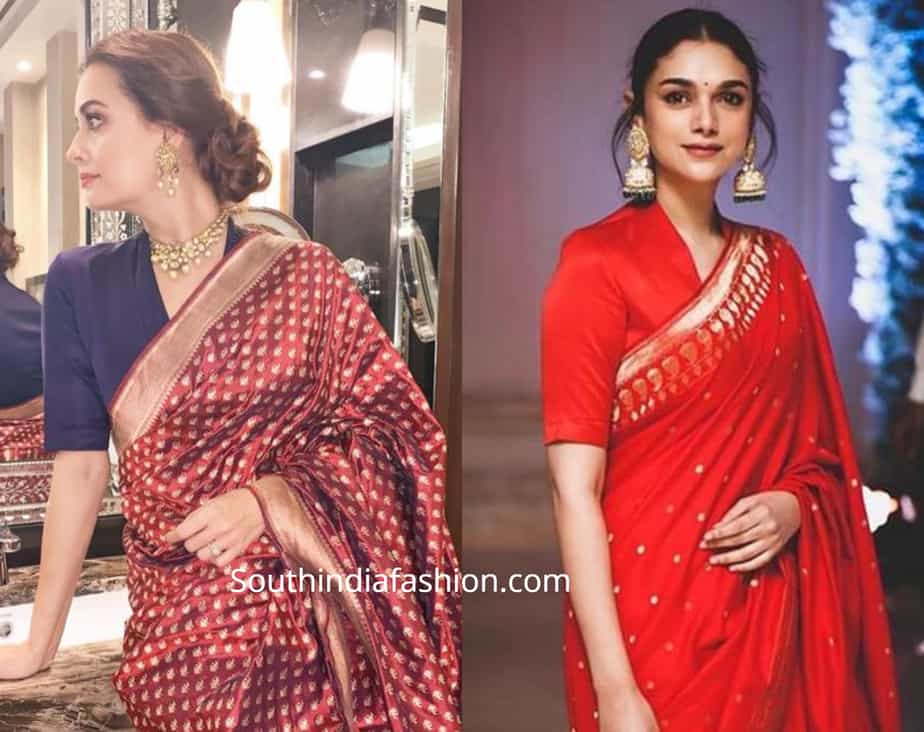 17. Inverted U-Back With Tie-Ups
This trendy and chic blouse design has definitely got your back! The look is full of oomph and is perfect for young and trendy girls who want to don the classy saree look with a twist.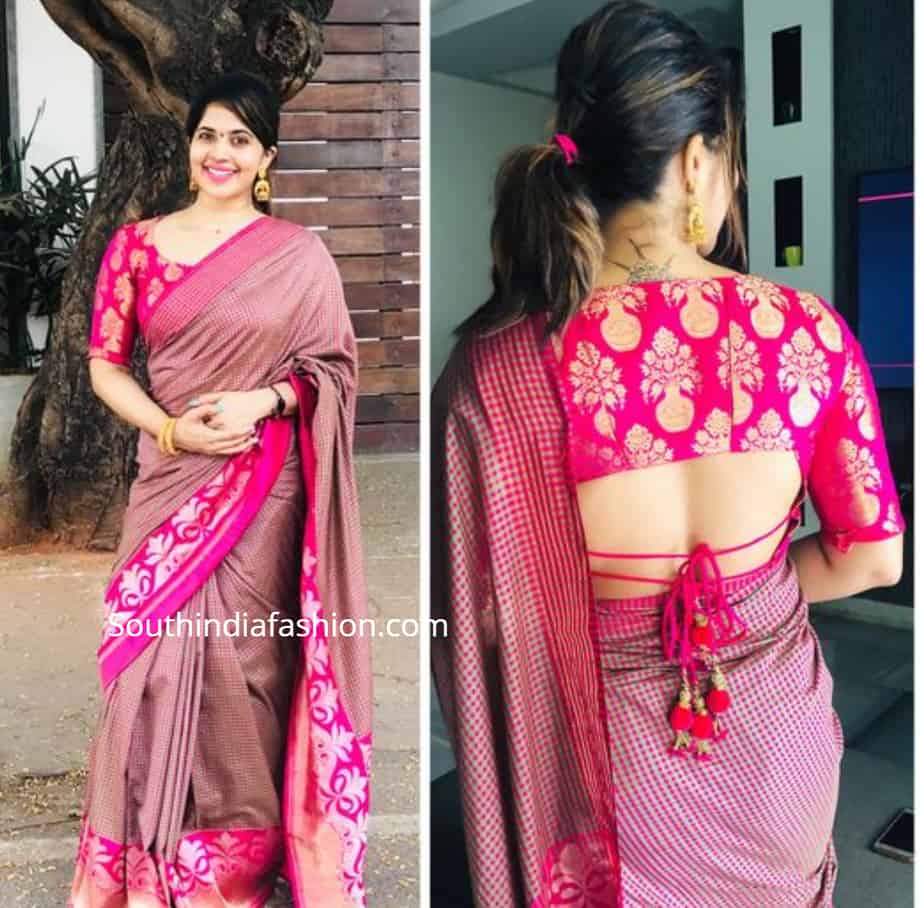 18. Closed Neck Elbow Length Sleeves Blouse
When you are confident that your saree will stand out with its grandeur and want a minimalistic look with your blouse then the closed neck elbow sleeve blouse design is a trending blouse design for Pattu sarees that will never fail to elevate your style.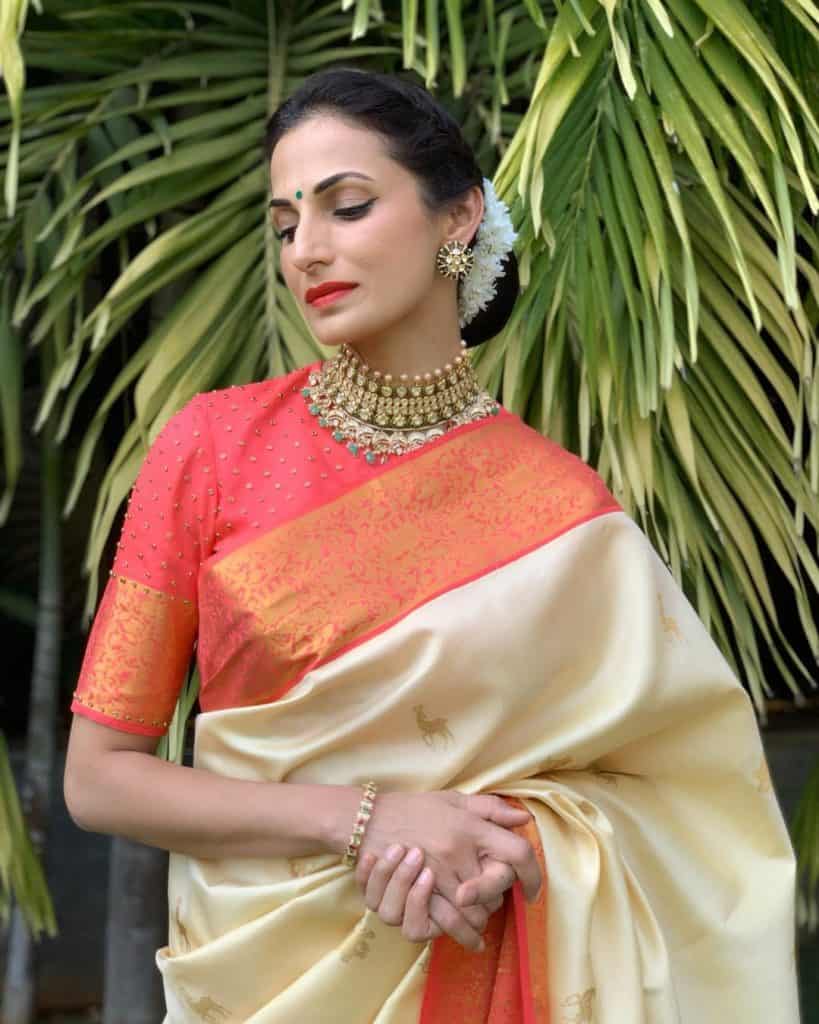 19. Frilled Collar Neck Blouse
The frilled collar doesn't just look great on tops or blouses, they can also complement a saree perfectly. This is a Pattu saree blouse design 2019 that, if chosen with a light material can transform your look completely and make you stand out at any day occasion.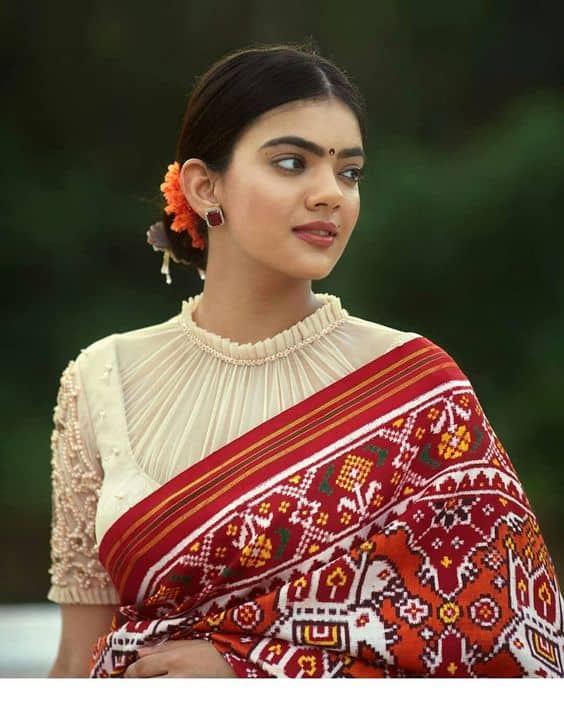 20. Boat Neck Blouse
A great look with simple sarees, the boat neck blouse design is subtle and will complement a Pattu saree to a T. You can choose embellished neck to accentuate the blouse design and this look is sure to make you rock any occasion with your grace and elegance.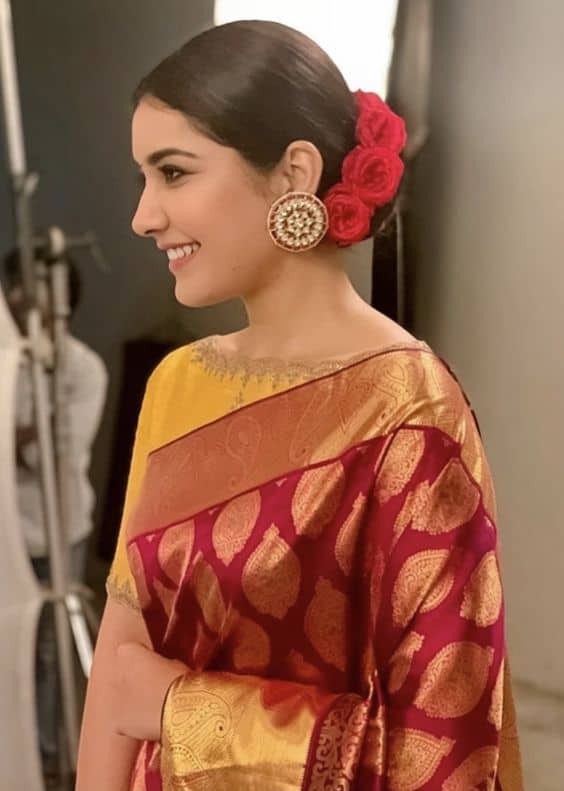 Silk sarees are pretty expensive and it is a wise choice to select the perfect silk saree blouse design to complete your look. So next time you plan to wear a silk or a Pattu saree, choose any of these trendy pattu saree blouse designs 2019 and stun everyone with your sense of style. Also, have a look at the blog Divine Saree Blouses Trend.