Velvet saree blouses add a very modern and trendy touch to your sarees. Whatever your saree type maybe, be it a designer or a traditional saree, the velvet has the ability to give the Indian outfit a complete make-over. This fabric has been trending since quite a long time and is definitely here to stay. Women are fascinated by the rich opulent texture of the velvet fabric, thus incorporate it in numerous outfits. From sexy party wear dresses, western tops to blouses and kurtas, the velvet trend is only soaring higher. Read more for some tips to style your sarees with the classic velvet blouses.
Velvet saree Blouse Designs: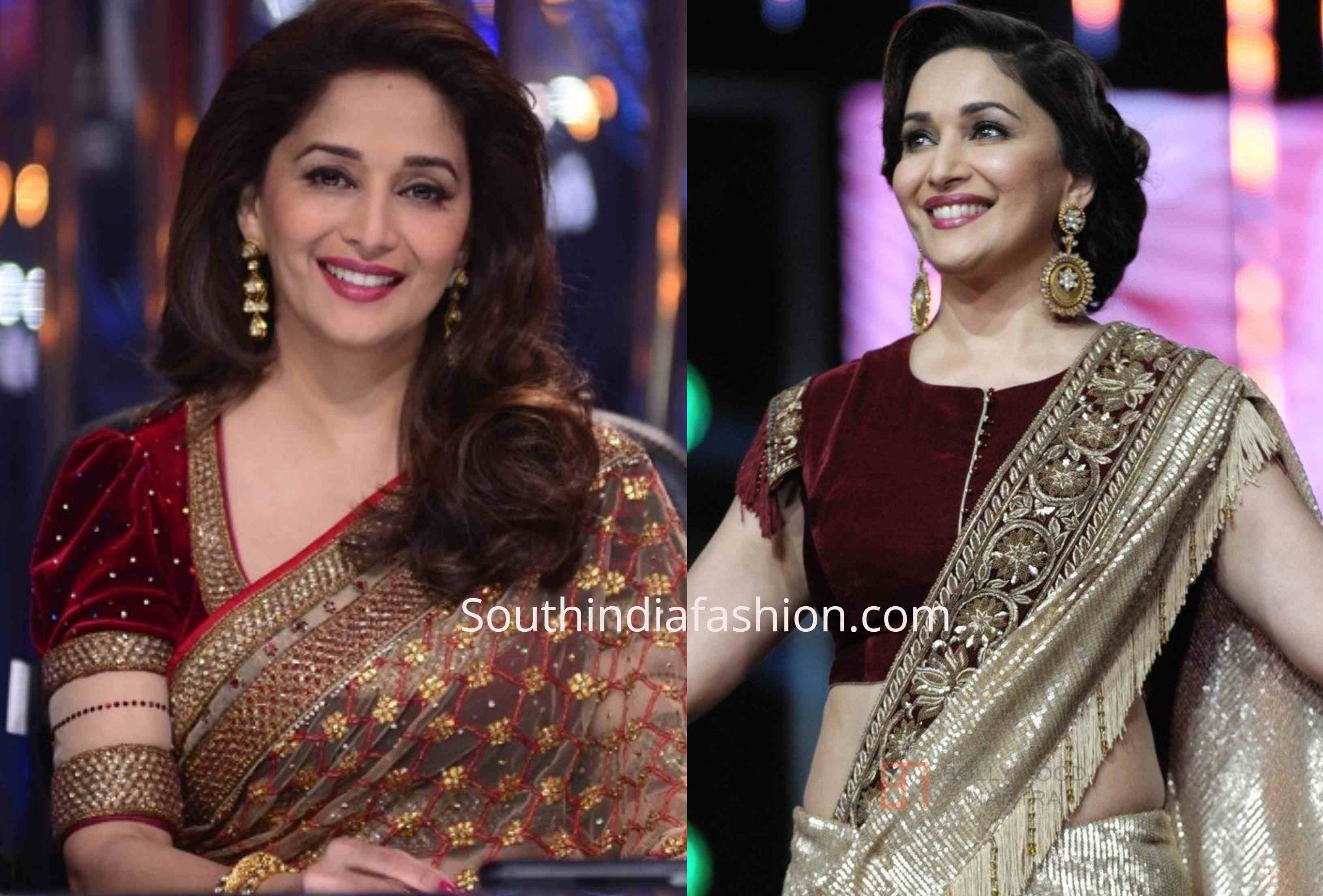 The classic velvet is a wonderful thick fabric, so you can beautifully experiment with various embroidery designs and patterns. Go heavy with the embellishment of leave it plain, the fabric itself will do all the talking.
Velvet saree blouses are a wonderful addition to your party wear looks. Even a plain saree can look dressy when teamed up with a classic velvet blouse. A full sleeve blouse of course gives a more sophisticated look, whereas, a sleeves blouse adds up to the sensuality quotient. One can also experiment with trendy ruffle sleeves or bell sleeves for a casual fun look.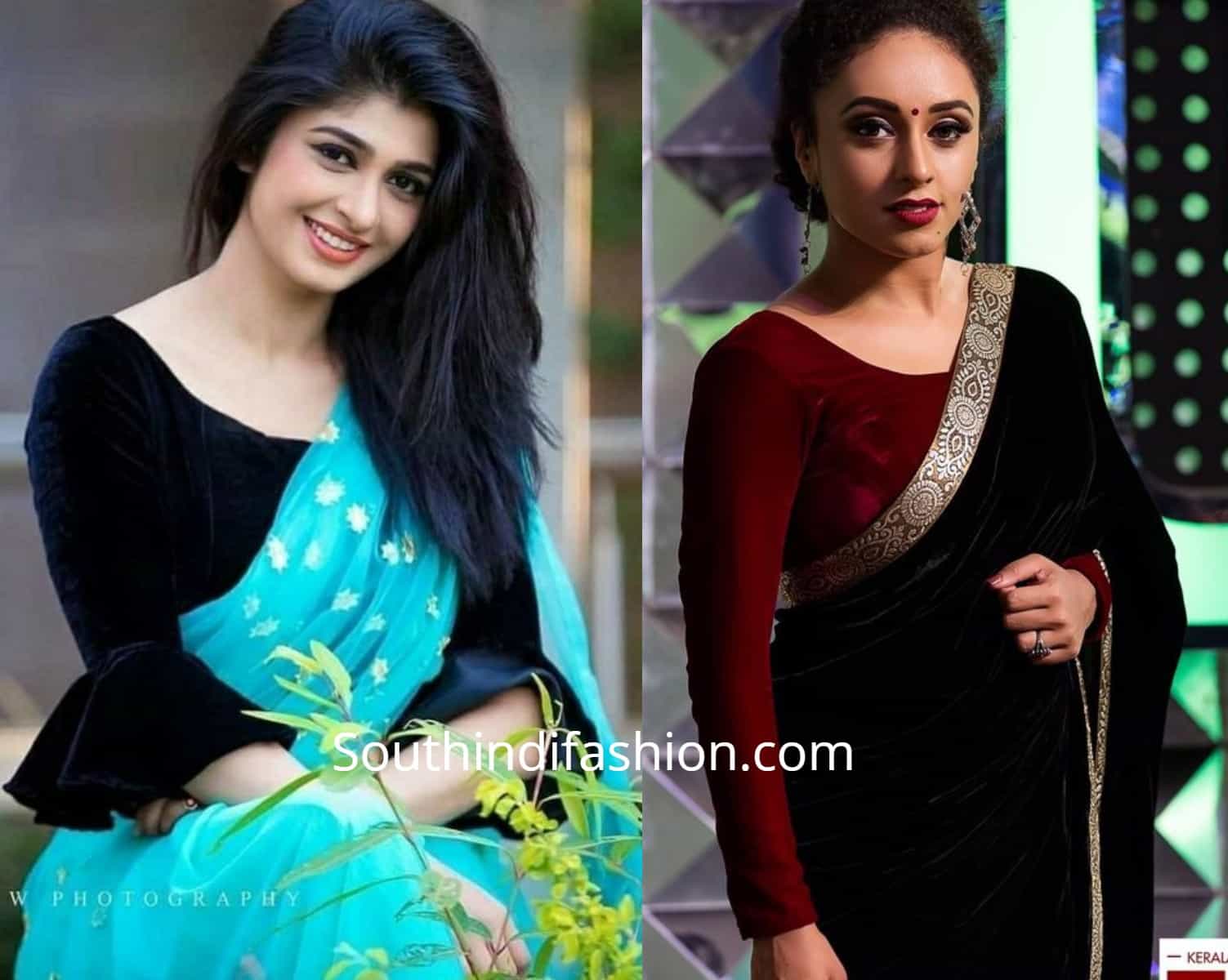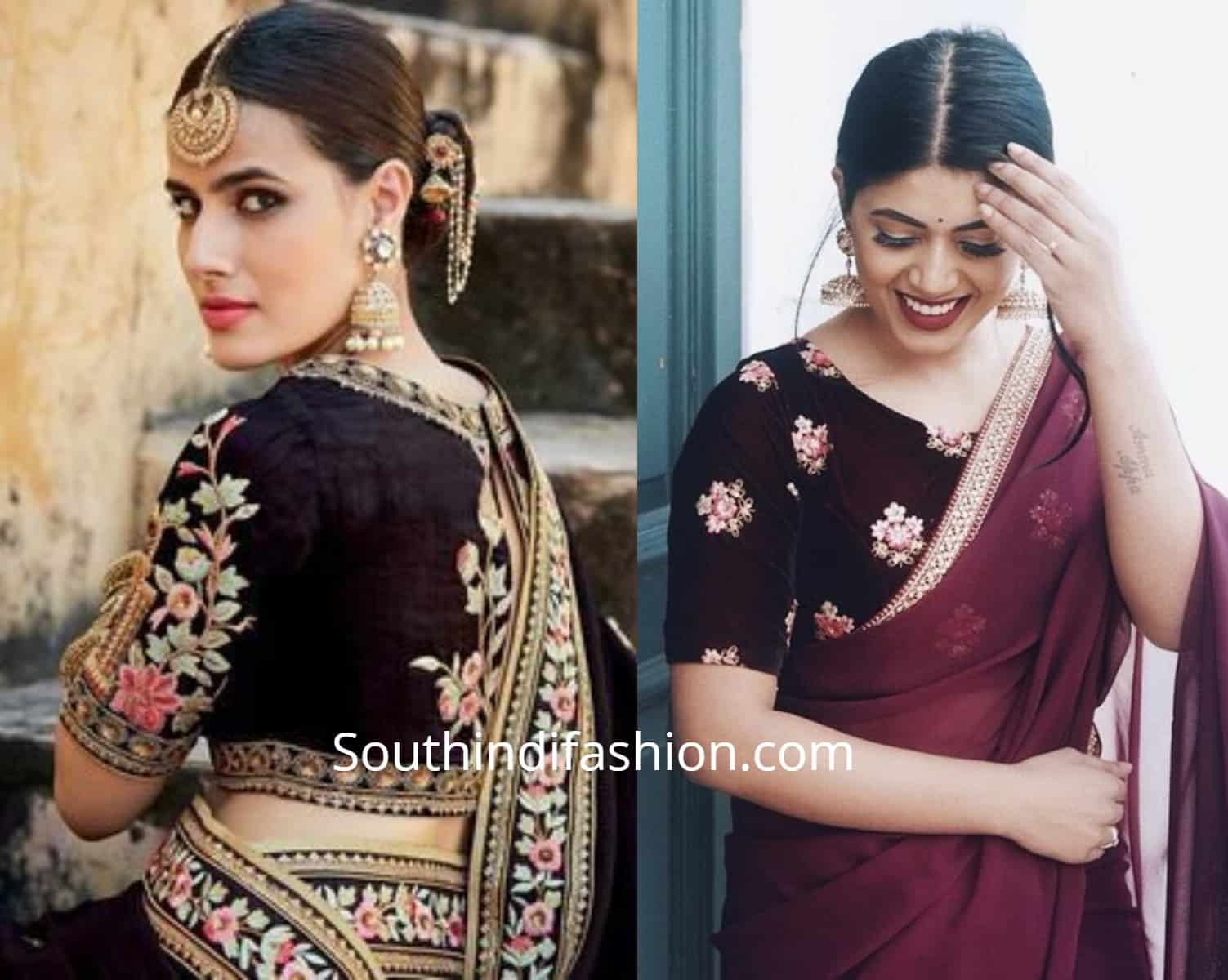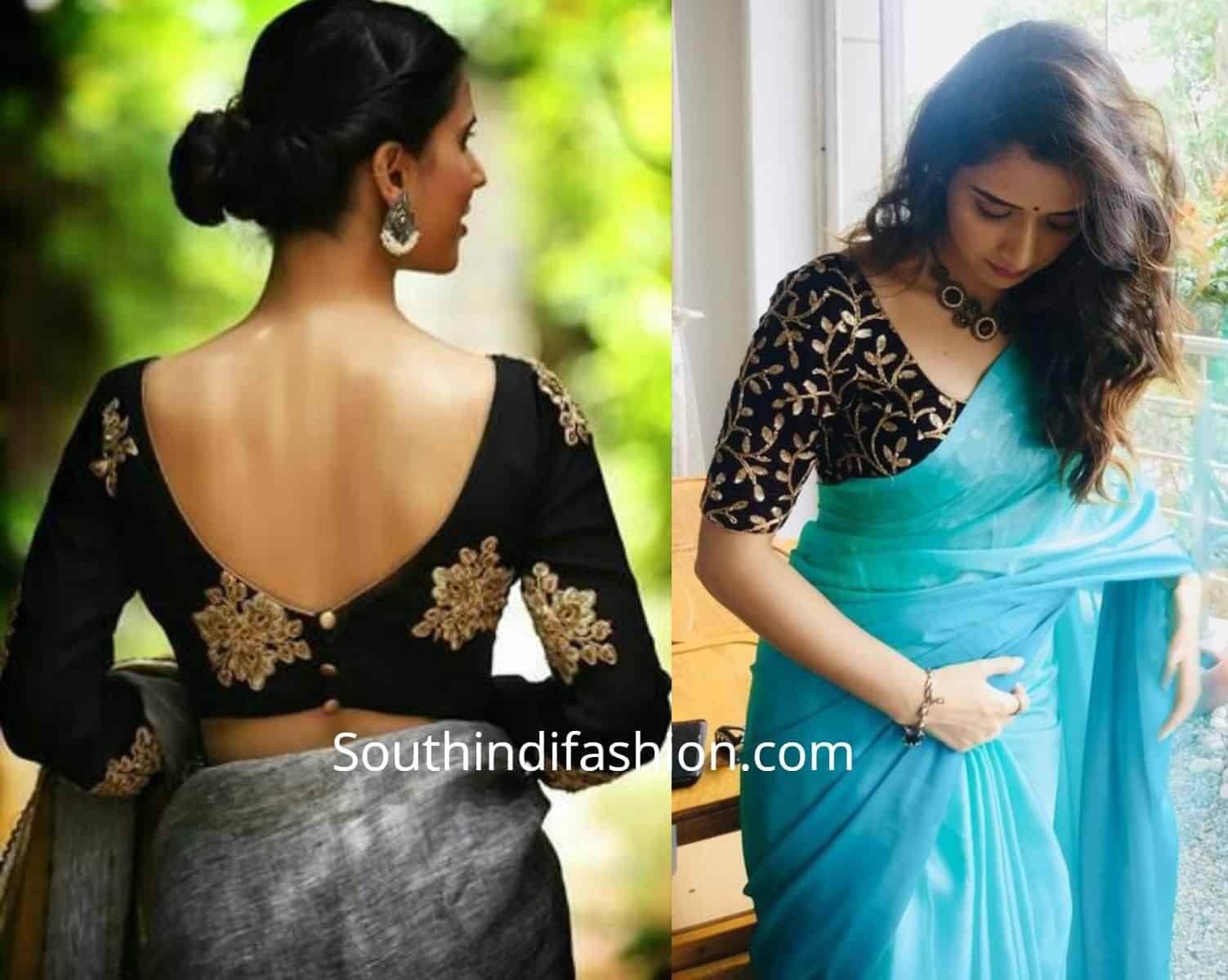 Whatever you age, personality or body type maybe, the elegant velvet saree blouse can effortlessly make you stand out from the crowd. They can be teamed up with both your trendy designer sarees and the classic silks. A velvet saree blouse is a definite wardrobe essential as it can also be mix and matched with a variety of different sarees.
The catch is to get your blouse embroidery done accordingly. Focus on the neckline, sleeve patterns and cut-outs for the designer blouses and for the traditional embroidered blouse run wild with your creativity and rock your saree look in style.