We cannot get tired of emphasizing on the importance of the blouse in a saree look. When it comes to designing a good looking statement blouse, the options are plenty. You can go with interesting sleeves, bold cut-outs, heavy embroidery and so on. But if you want to make heads turn by showing off your skin and still be on a budget, then the back knot saree blouse designs are the way to go. Designing back knot blouses are budget friendly, stylish, easy and comes with numerous options. Read more to know why we love this trend and some tips and tricks to carry this style with confidence.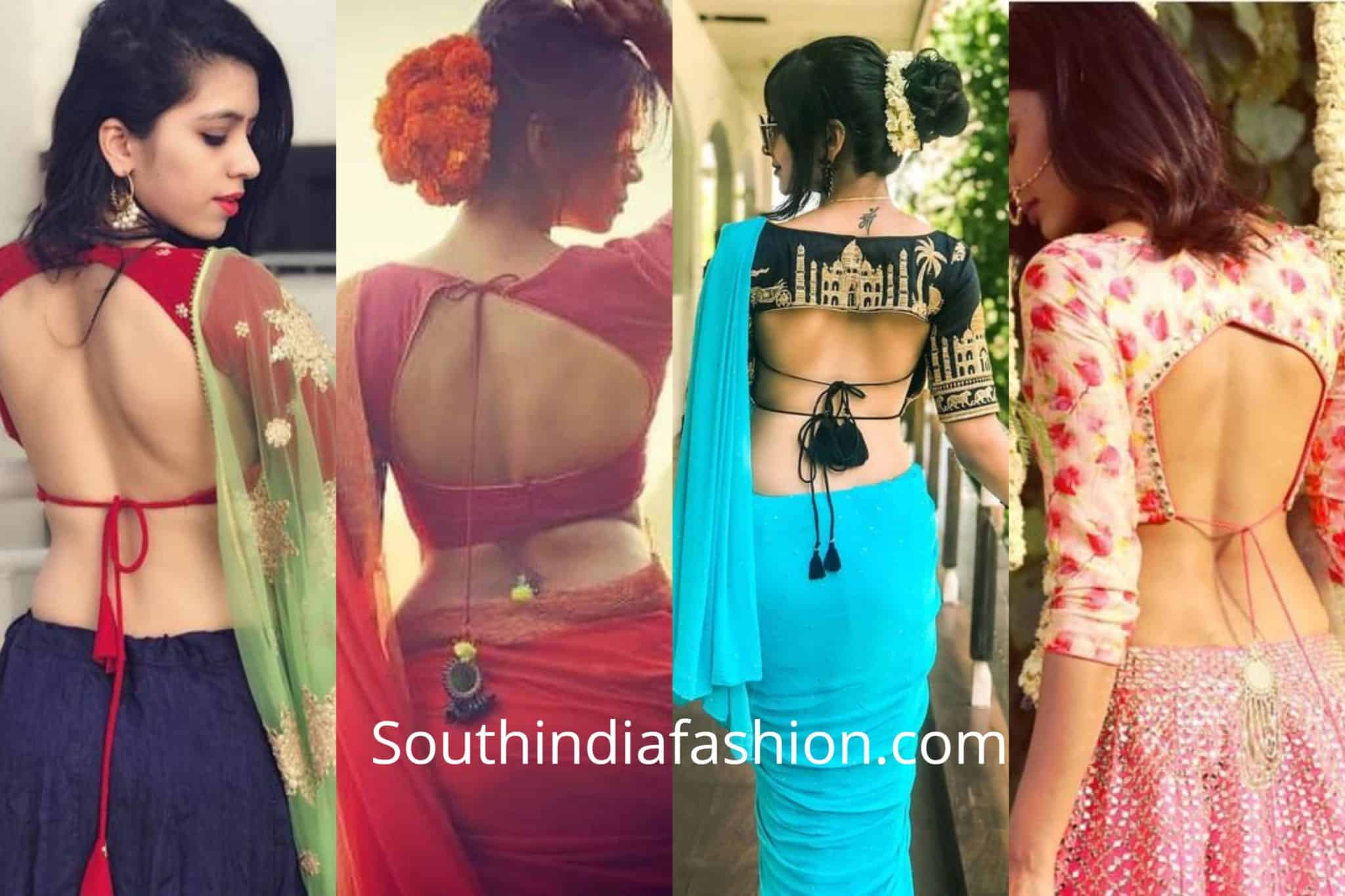 Designer sarees, lehenga blouses and even traditional silk sarees can be paired with stylish backless blouse designs with dori. Tie back blouse designs are hassle free and stylish at the same time. They give a firm grip to your back making you feel very comfortable unlike other deep neck blouses.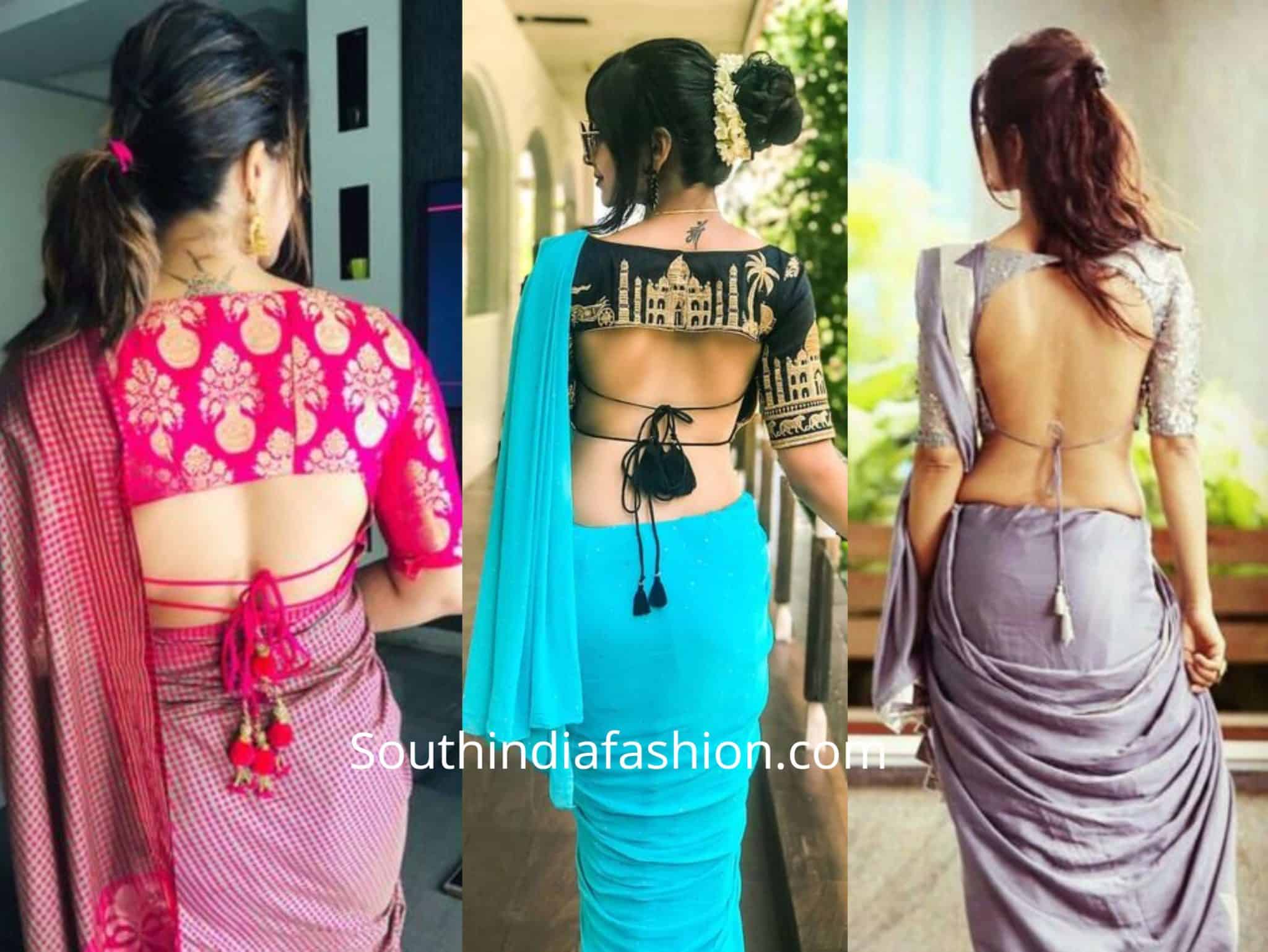 Back knots are of many different styles. You can mix and match according to your blouse and saree fabric colors or you can also go bold with bunchy tassels. Again, the number of tie-cords or the size of the tassels is a complete personal choice. You can go with back bows, potli balls tie ups, back knots with beads, cloth tie back, embroidery patterns and shapes, tassels and many more designs.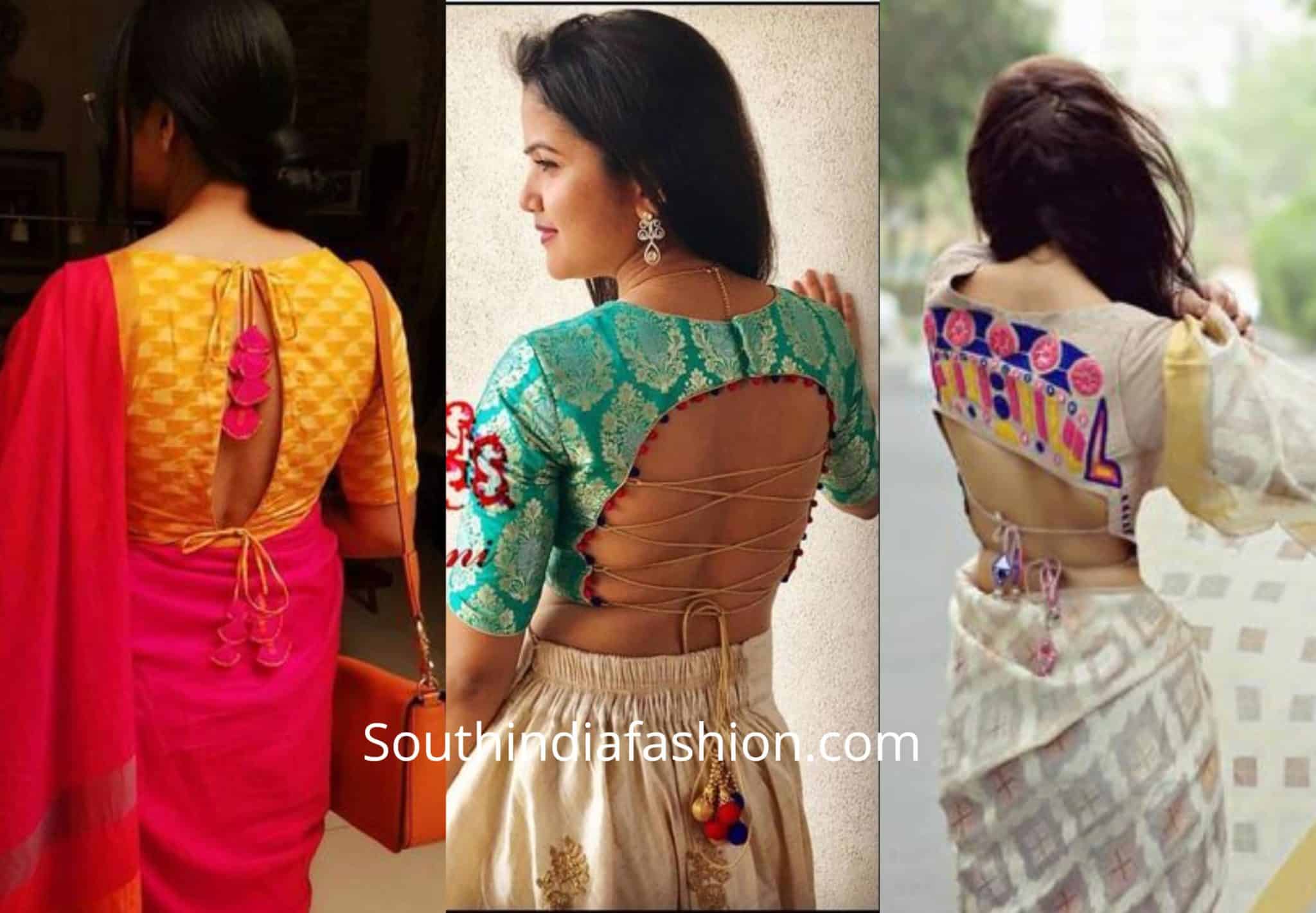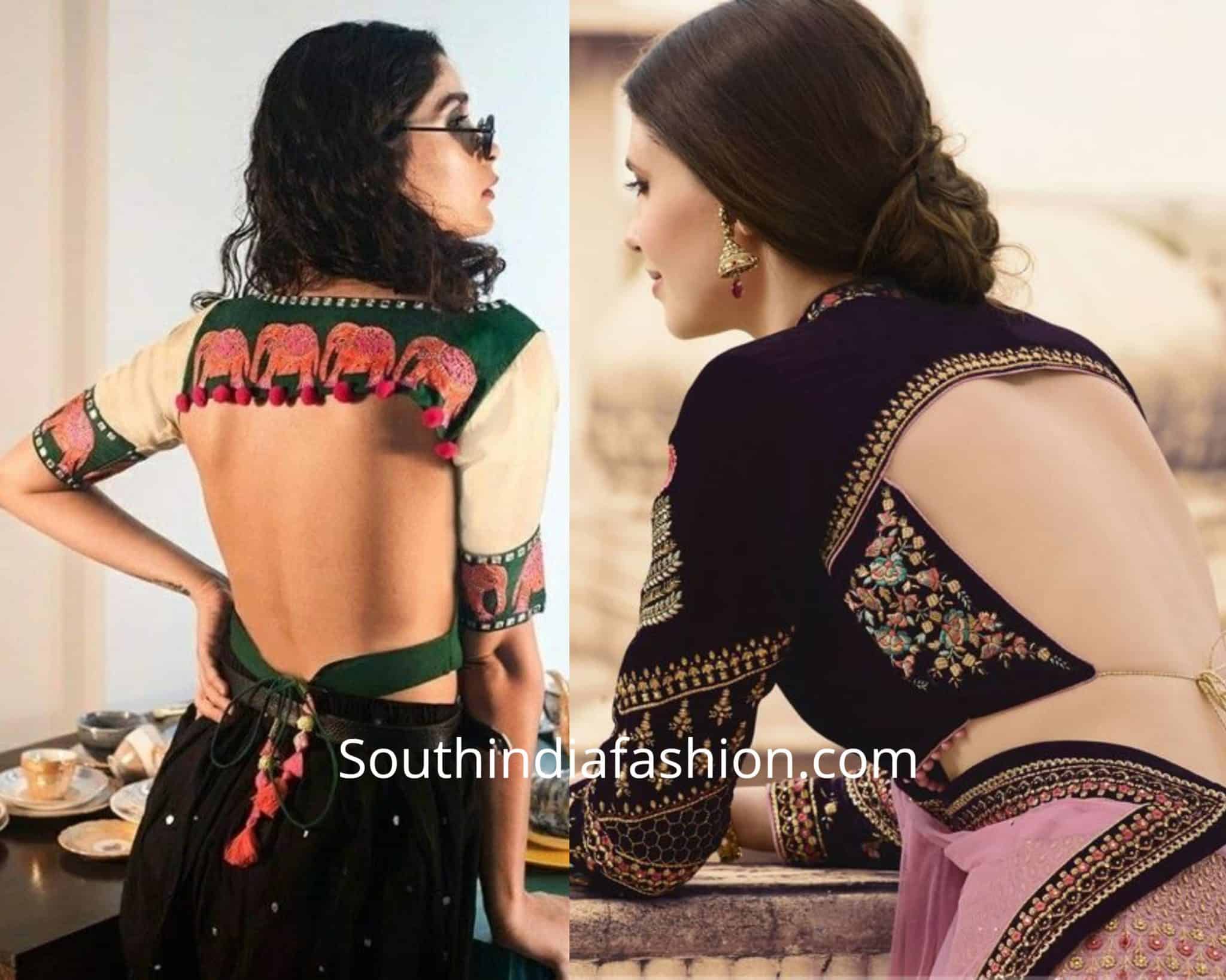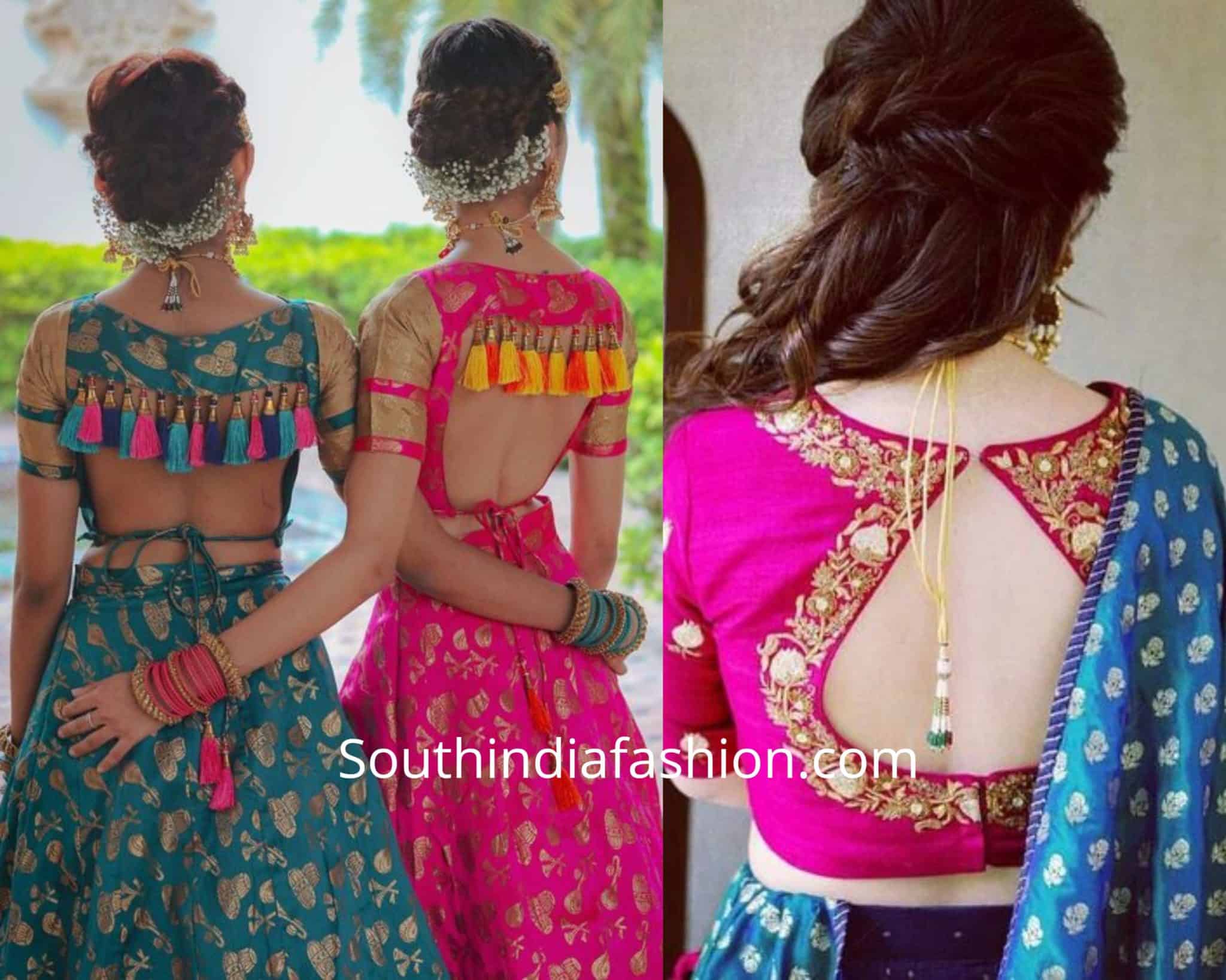 When choosing the perfect tassel designs you can create different patterns with the tie cords. Add many number of tie cords on your back blouse to make your blouse look more interesting and for that extra oomph.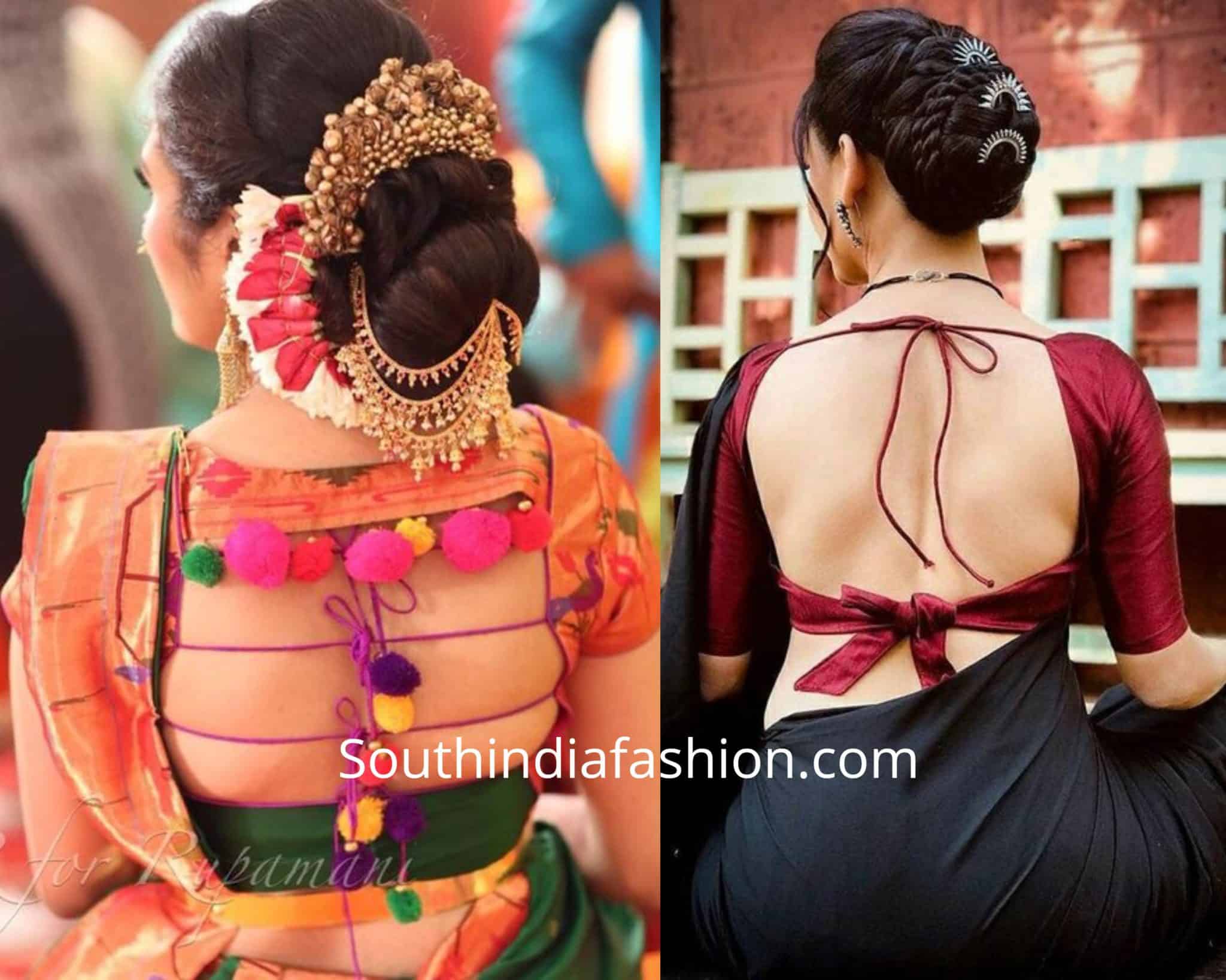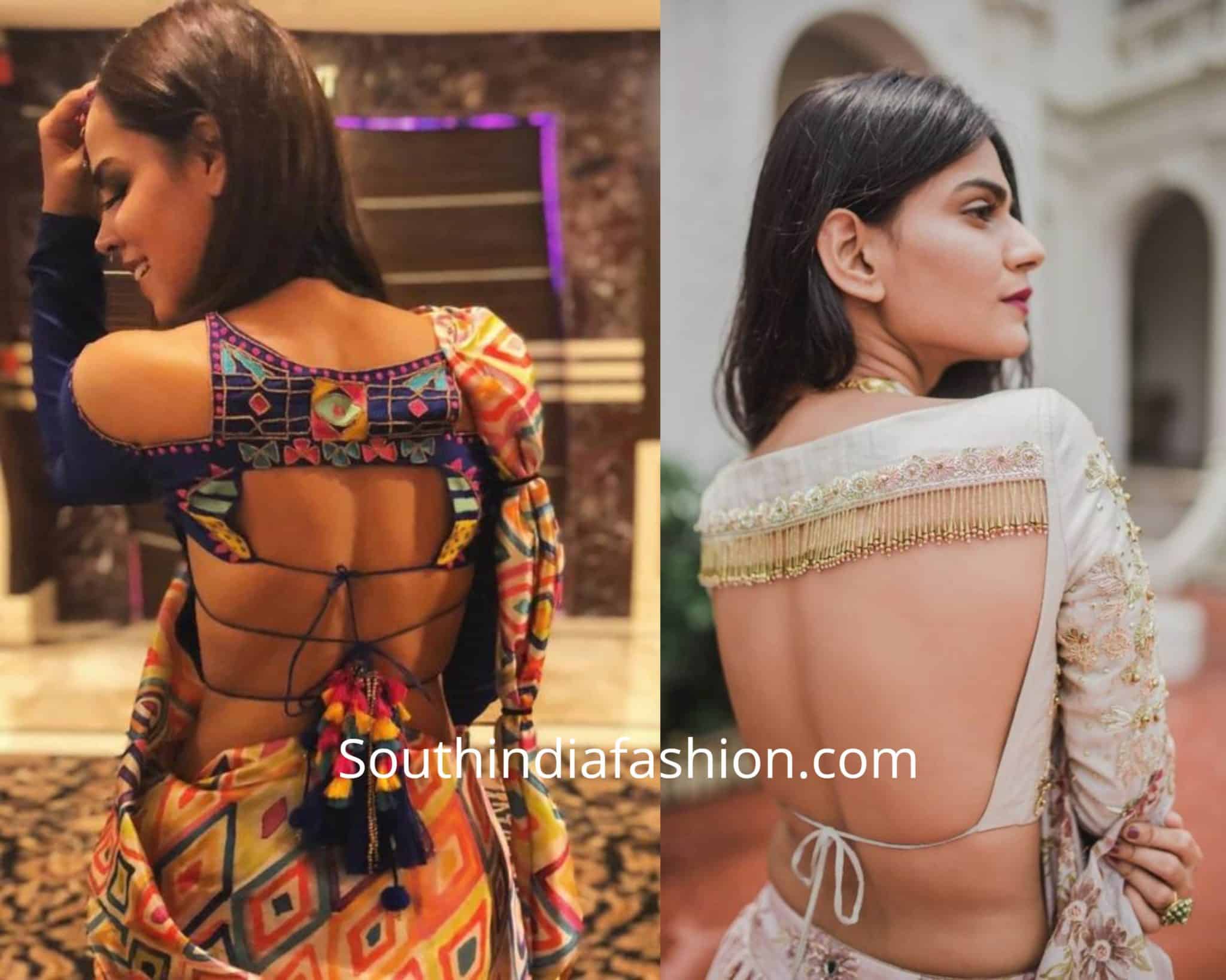 We are loving the tie back neck blouse design trend. What's your take and with which saree are you going to experiment this style with? Share your thoughts with us in the below comments.