Many brides get confused when it comes to picking the right hairstyle for their D-Day. Ceremonies like pre-wedding rituals to reception – there are so many looks to decide. With various bridal hairstyles options and styles, the bride is bound to get confused! But the toughest decision to make is – when to pick what. Be it open hair or a bridal bun hairstyle, we have put together the basic dos and don'ts.
Check it out how to style your hair as per the occasion –
When To Opt Bridal Bun Hairstyle
Deep Neck Blouse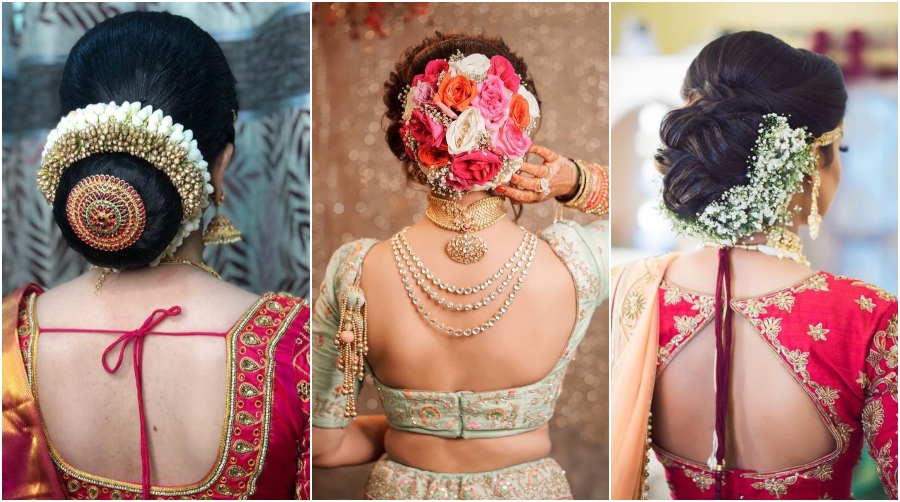 If you are wearing a deep back neck blouse or a backless, then it is apt to pick a bun bridal hairstyle. Opting for a bun ensures that you can flaunt your sexy back while keeping your hairstyle in focus.
Dupatta on Head
Many brides prefer a dupatta on your head for their wedding day. In this case, a high or low bun is the wisest choice! A bun hairstyle gives support to the dupatta and also helps it to stay in place.
Gajra Overload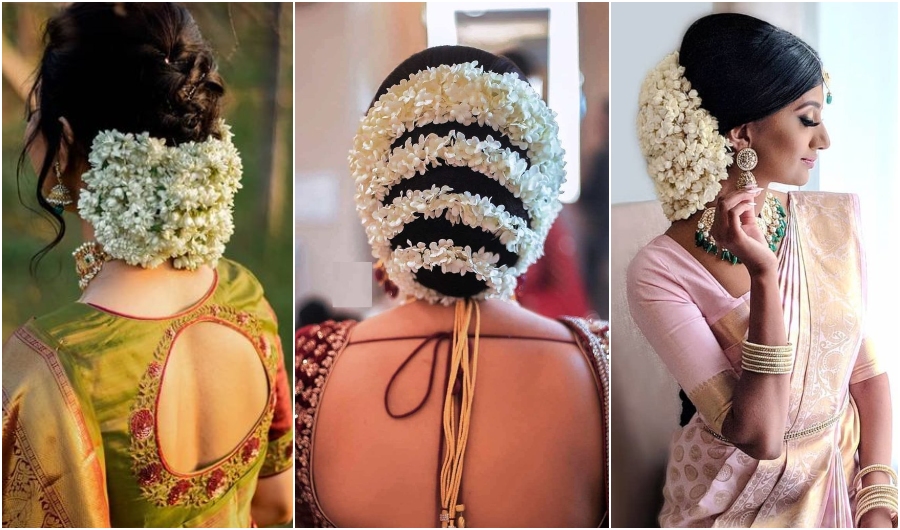 Somehow, every bridal hairstyle feels incomplete without the beautiful mogras, isn't it? And, there's nothing that can beat the refreshing aroma and charm of gajras. So if you want to incorporate the gajras in your bridal hairstyle, then opt for a bun as it looks simply stunning!
Sequined Outfit
If your outfit or blouse has maggam or sequin work, then it is best to pick a bun hairstyle. The reason being, a bun makes it convenient to flaunt the heavy work. Also, if you leave open hair it is likely to get stuck or entangled in the sequin. Thus, a bun hairstyle is the best way to avoid the struggle.
When to Opt Open Hair
Contemporary Fusion Wear
When it comes to open hair, brides can opt it for occasions like a cocktail party, Sangeet or reception. If you plan to wear a pre-stitched saree, lehenga or a gown then open hair looks the best! Add some loose curls with twists or a hair accessory and you are good to go.
Pre-Wedding Ceremonies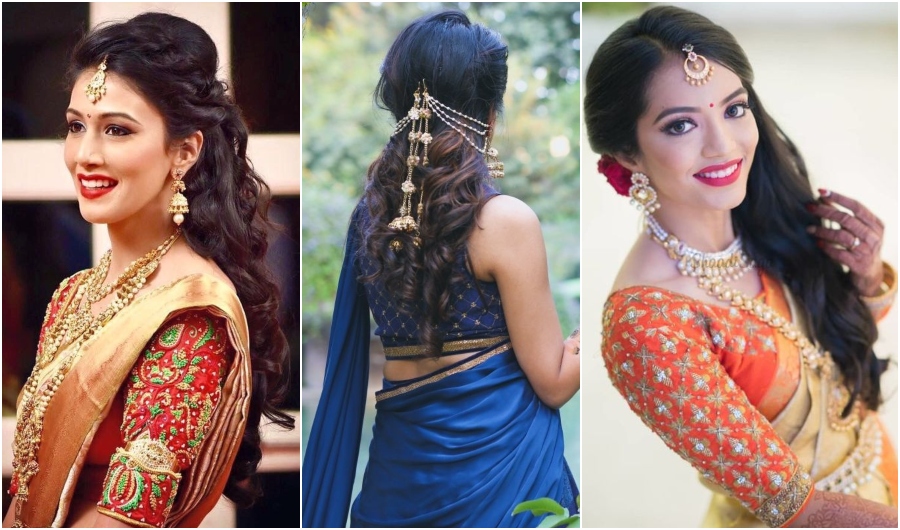 If you are wearing a saree for the pre-wedding ceremonies, you can totally rock an open hair hairstyle! There are so many gorgeous hair accessories that you can add if you decide on leaving your hair down. And pre-wedding ceremonies like Mehendi, Haldi or Sangeet are the best occasions to try open hairstyles.
Deep Front Neck
Open hairstyles look amazing when you have a deep front neck blouse as it lets your hair stay in focus. While the neckline lets you add layers of neckpieces, the hair keeps the look subtle and in place. Moreover, your neck looks elongated and open hair adds to the precision of the look.
Dainty Flowers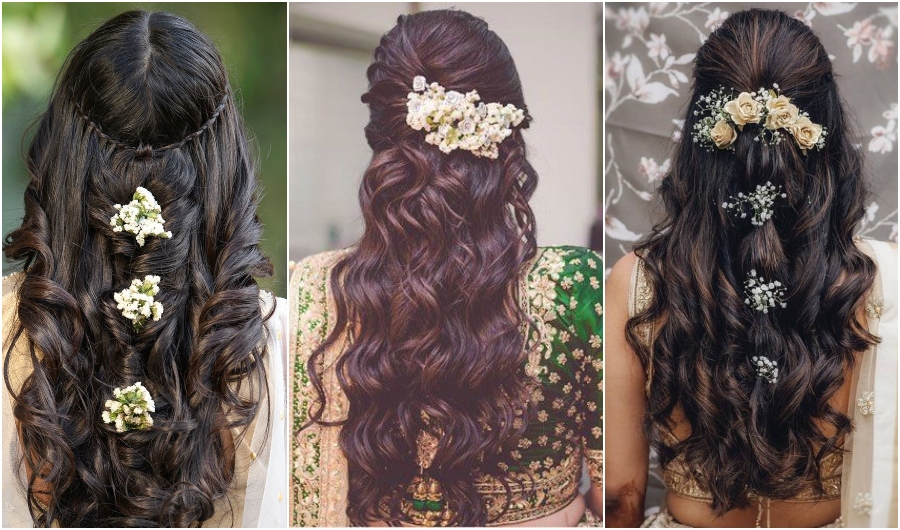 If you want to ditch the hair accessories for some dainty flowers then open hair is the way to go. These dainty flowers like rosebuds, mogras or baby's breath flowers look stunning on loose open hair.
We hope that this helped all the brides-to-be to understand how to style your hair as per the occasion. Be it a bridal bun hairstyle or open hairstyle, both look equally stunning!